Any new parent knows that you are going to be buying a ton of stuff for your baby during year one. It's an endless amount of diapers and wipes, plus newborn cribs, bibs and so much more. Did we mention vital items like the best baby carrier or stroller wagon? These will become essential with a baby (promise). Deal days like Amazon Prime Day (July 11 and 12 in 2023) are saviors for new parents— all parents TBH. And while you've probably marked your calendar for a deep discounted TV or Fire TV Stick, it's the baby gear that's a real win for us Bobbie moms. If you aren't already an Amazon Prime Member, you have to be one to get in on the deals. Sign up and check out the Best Amazon Prime Day Baby Deals, chosen by the moms here at Bobbie.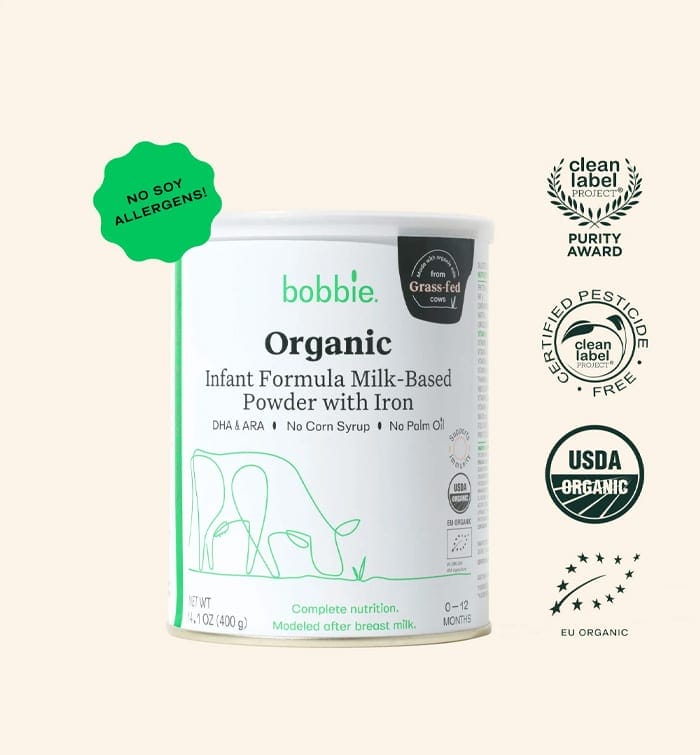 Shop Bobbie Organic Infant Formula
Bobbie Organic Infant Formula is a USDA Organic, EU-style infant formula that meets all FDA requirements. It is a complete nutrition milk-based powder modeled after breast milk and is easy on tummies. It is non-GMO and doesn't have corn syrup, palm oil, or maltodextrin. Learn more about Bobbie.
Top 20+ Amazon Prime Day Baby Deals 2023
Best Baby Gear on Amazon Prime Day
Shopping for baby gear is a win on Amazon Prime Day. Not that every day isn't a shopping day as a new parent, but at least get some discounts while you're shopping. These Prime Day baby deals are sooo good, they may not come along again until next Prime Day.