Our editorial team personally selects each featured product. If you buy something through our links, we may earn an affiliate commission, at no cost to you.
As a team of Bobbie moms, we live for sharing product reviews. As soon-to-be parents and new moms, we are constantly wear-testing the best pregnancy and postpartum essentials and trying out the best new baby gear. Now we're sharing our authentic product reviews with you. We may receive affiliate commission from any purchases, however our reviews are for real.
Reviewer: Kelly Kinnaird, Brand Designer at Bobbie.
Product: Lalo The Chair, 3-in-1 High Chair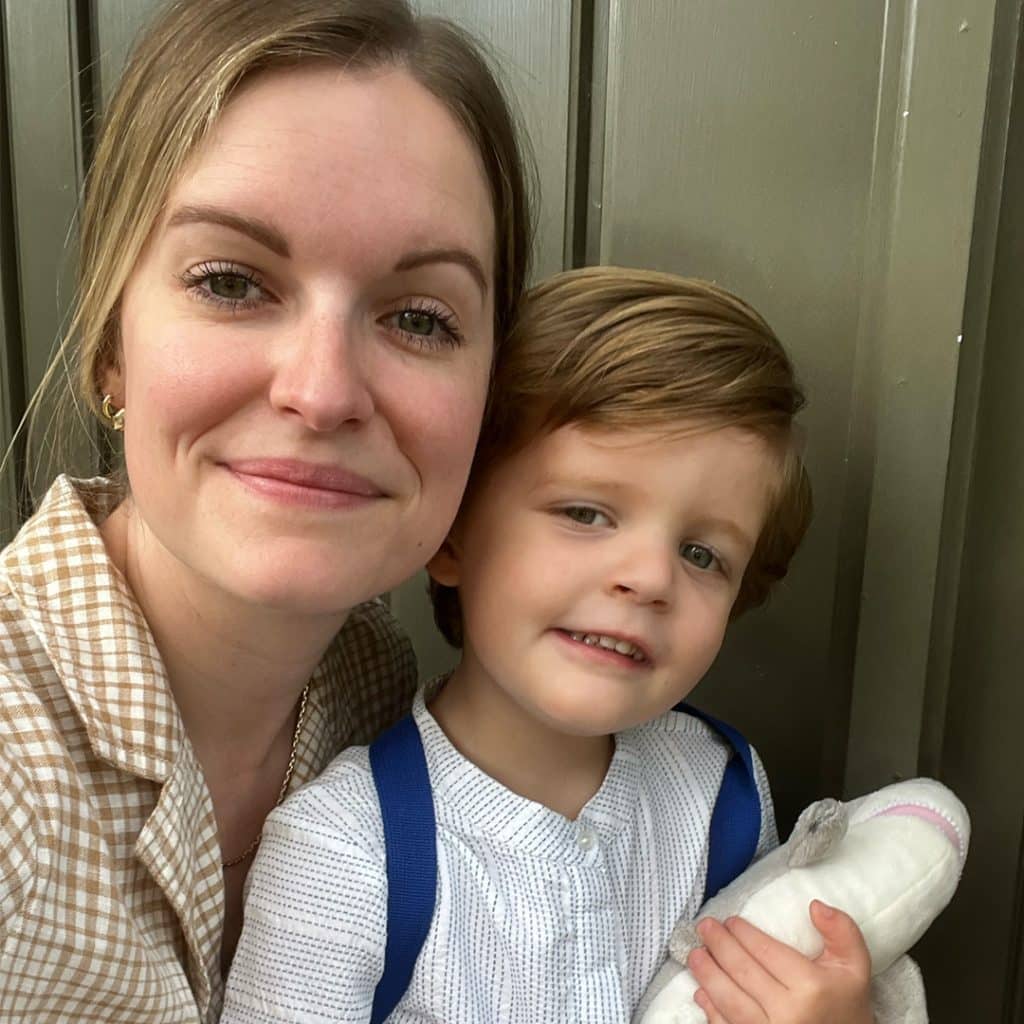 Meet our Mom: Hi! My name is Kelly, Brand Designer at Bobbie and mom of two beautiful boys, Red (3.5) and Ames (17 months). My husband Andrew and I have been married for 9 years and live in Birmingham, Alabama on the most adorable street in the United States. I am bringing you our Lalo high chair review.
Lalo The Chair 3-in-1 High Chair Review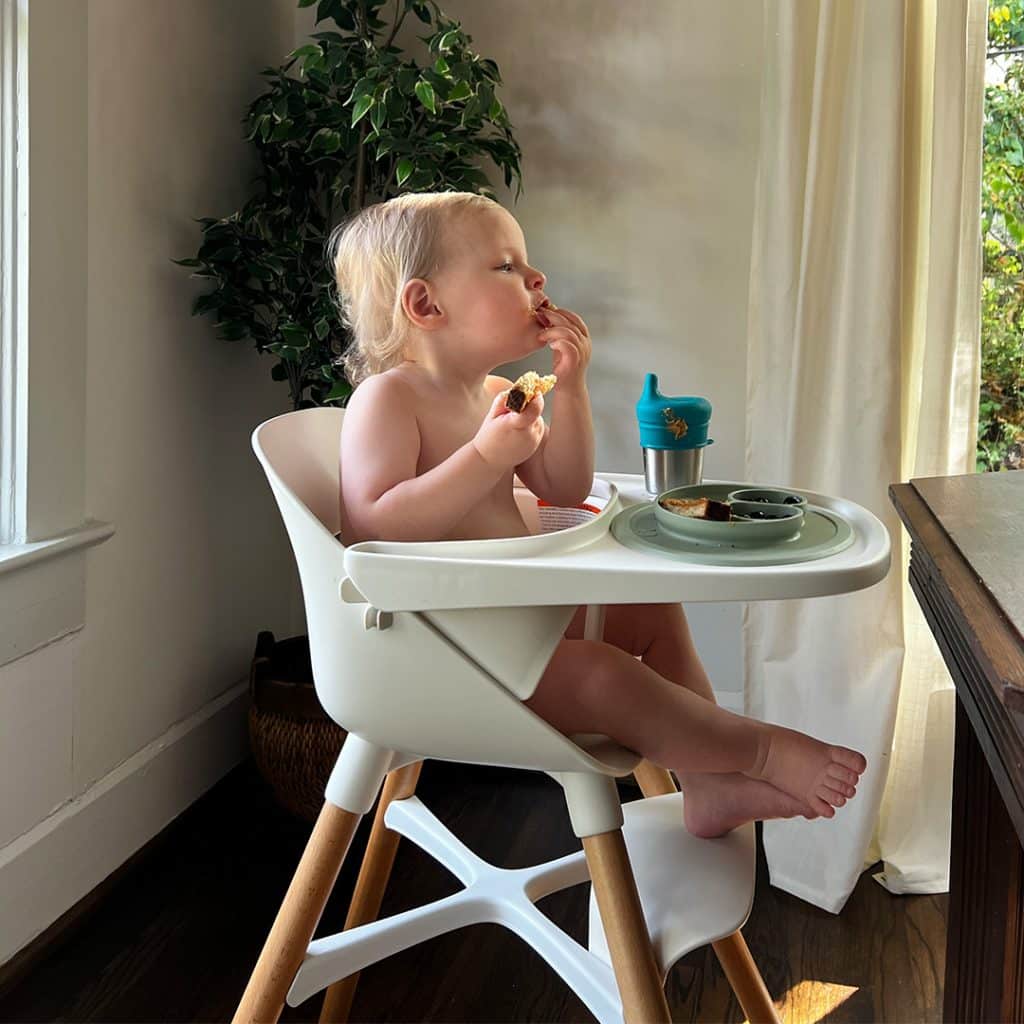 The Chair from Lalo is a modern, beautiful, and highly functional high chair that grows with you and your family. Having such young kids, I was pumped to try out a product that works not only as a high chair and booster seat for my youngest, but my oldest (3.5) can use it as a play chair. It solves so many problems in one and eliminates the need for multiple sets of things. We have a small house so it's perfect that one product will grow with us and can stem across multiple stages of their young lives!
The Lalo high chair looks really good which is important to me as a designer. I HIGHLY believe in form + function!

Kelly
Price of the Lalo 3-in-1 High Chair
The full kit is $235. This comes with the 3-in-1 chair and the cushion set. The chair can be used as a high chair, booster seat (conversion set sold separately), and play chair.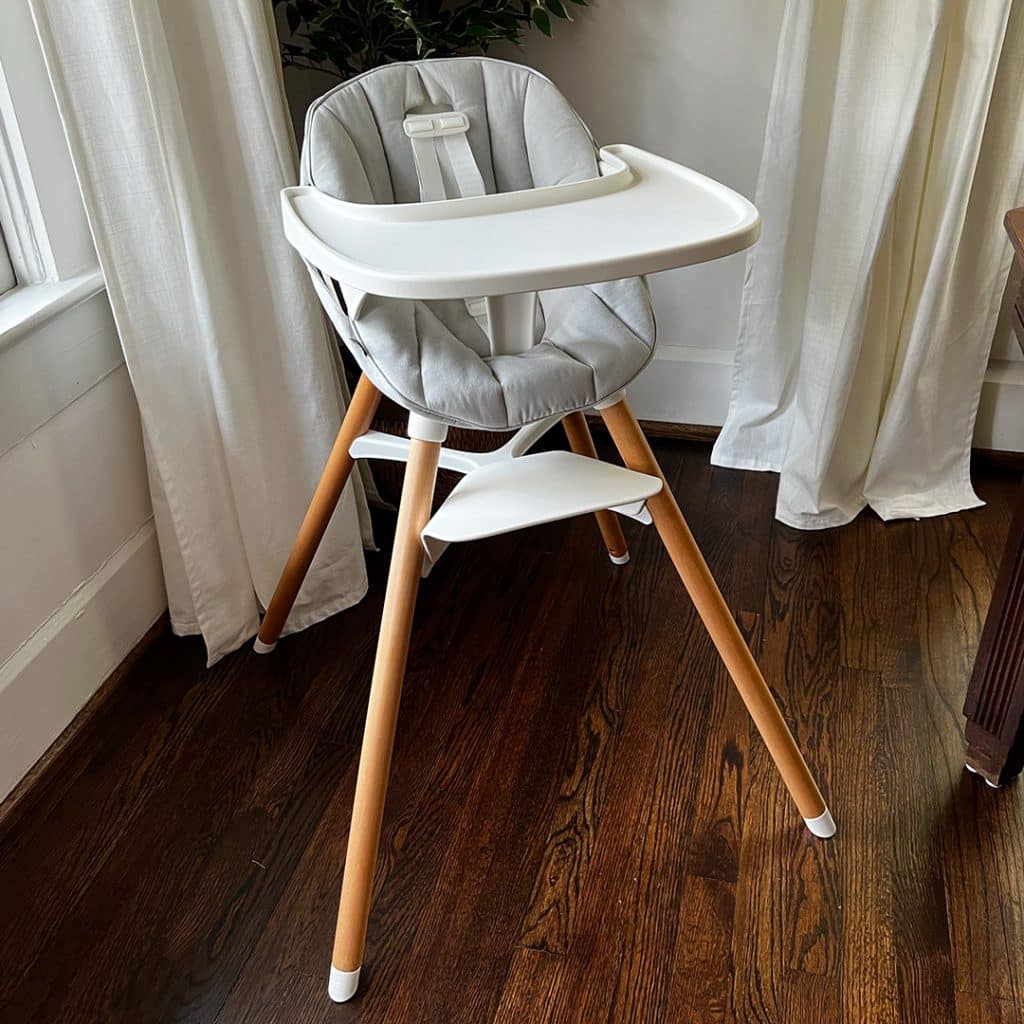 7 Things I Love About the Lalo High Chair:
The chair is beautiful and looks like a piece of furniture. With a small house, you can see everything from most rooms so it's important to me that a product we use everyday is something I am excited to have on display while serving a function. Every inch matters in our house and I'm glad our high chair corner is pretty to look at.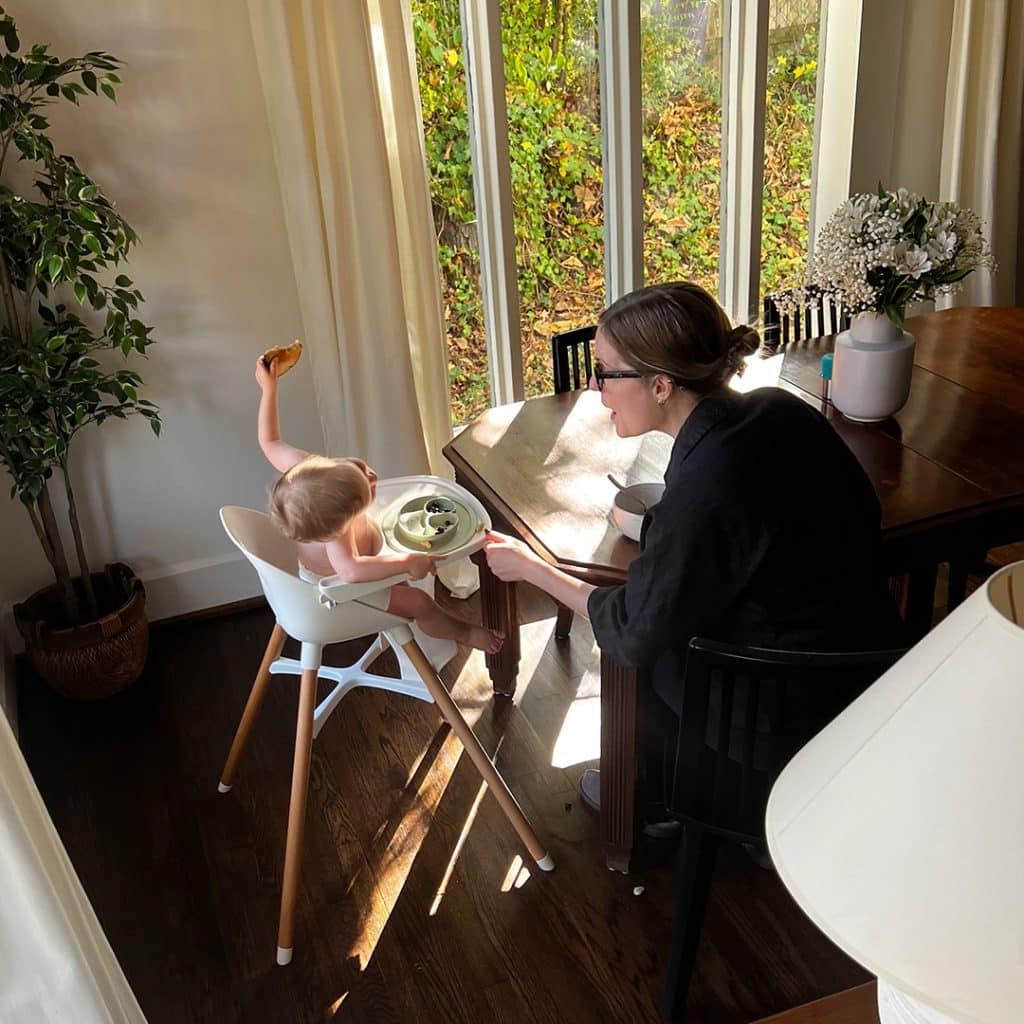 2. The chair is top quality. As I began opening the box and setting it up, I could instantly tell it was well made. I am super particular about furniture quality so this was impressive for me.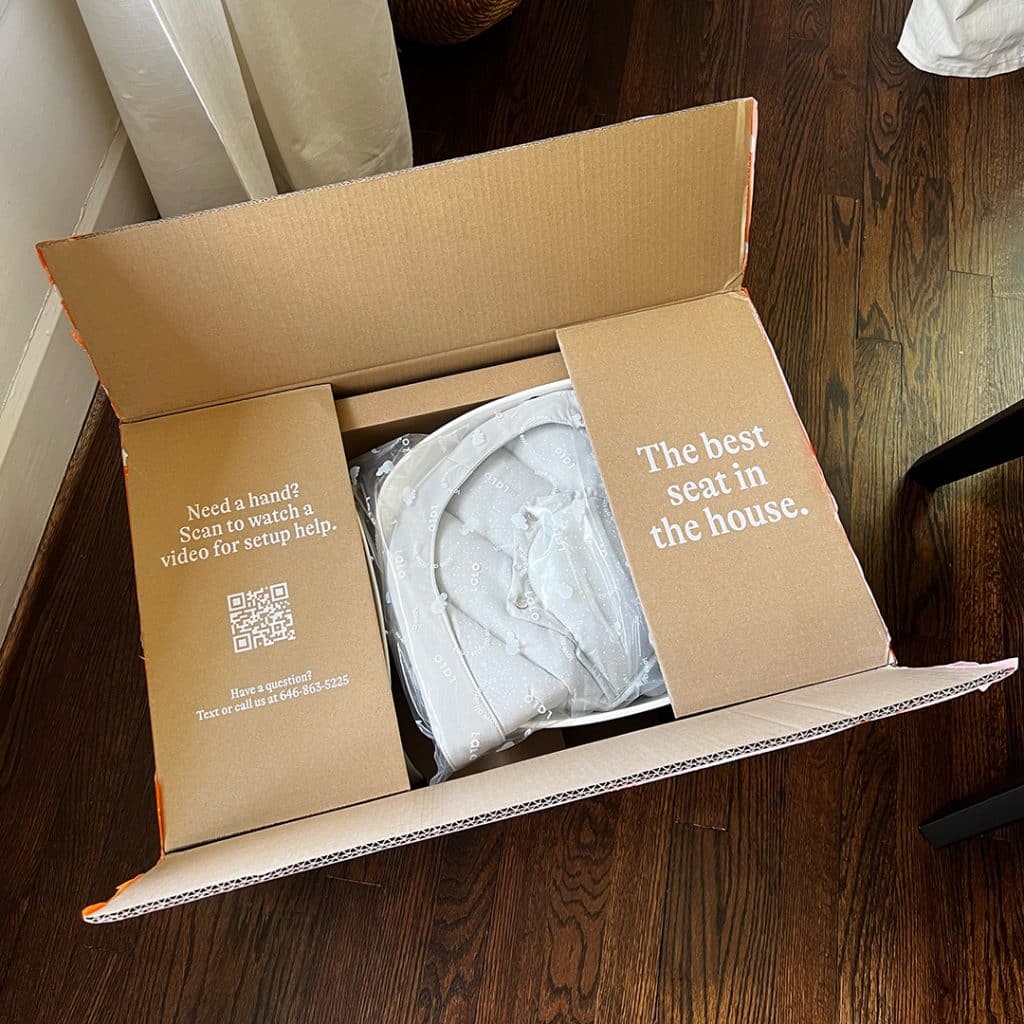 3. Easy to put together. The booklet to help set up was SO good too. Shout out to the Lalo team and designers (as I designer, I see you!) – I loved the experience. It was clear, cute, simple, and beautiful with instructions, tips, and videos. I put it together by myself in about 15 minutes. I usually enlist help from my husband but wanted to give it a go on my own and it was easy to do!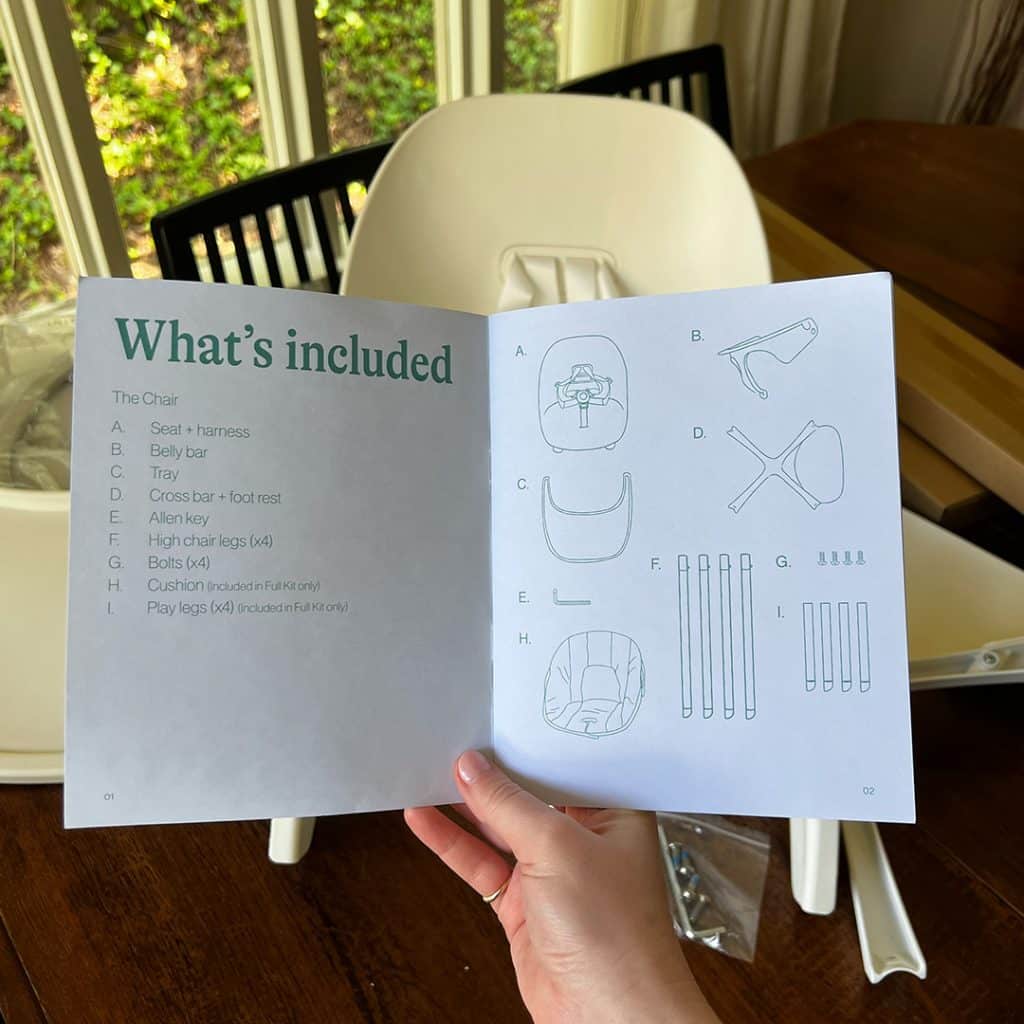 4. The wooden legs and sturdiness of the chair is really impressive and beautiful. The light blonde wood looks so beautiful with the chair! I know by the feel of the legs it will stand the test of time through multiple babies and toddlerhood (and yes, the stage where all they want to do it stand up in the high chair).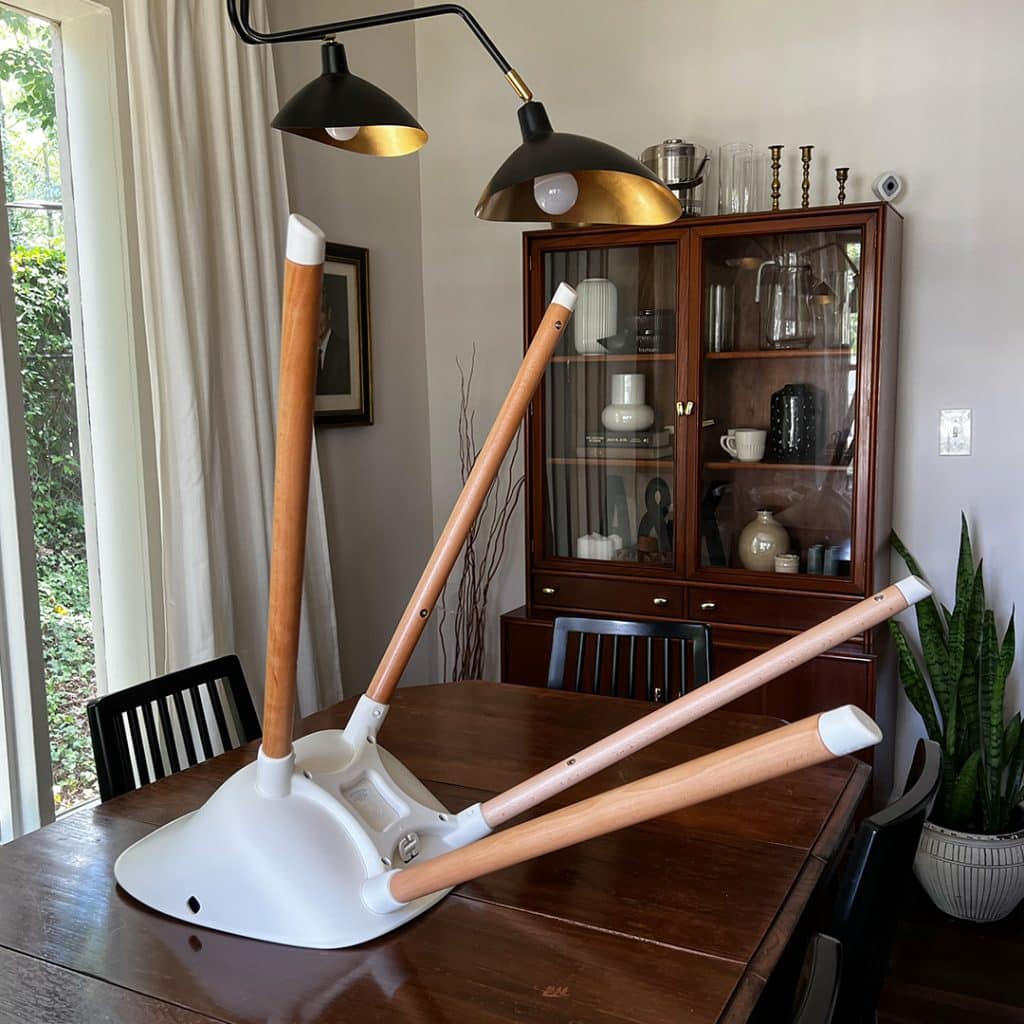 5. One of my favorite features is the rubber feet! They not only keep the high chair in place (no sliding babies during mealtime) but when your baby discovers they can push things around the house, our floors won't get scratched! They keep the high chair firmly in place.
6. The size, shape and feel of the tray. It's not too small and not too big. The high chair we have from IKEA (you know the one everyone has) has a tray that has always felt really big. This one is just the right size for baby plates and doesn't feel cheap or flimsy. Once it's in place it's really in place so you have to work to pop it off, but it's a breeze to clean up!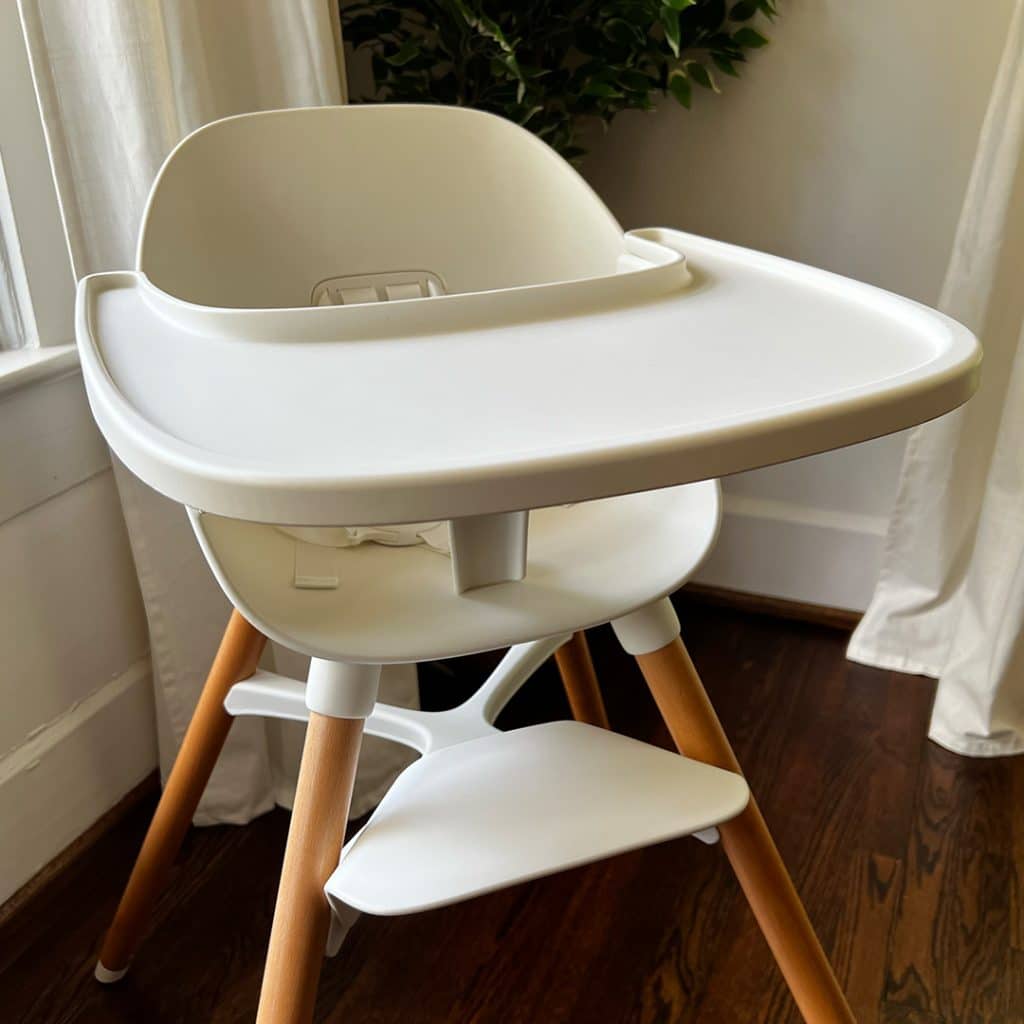 7. A feature I love but have never had is the built in footrest. I know it's recommended to have a footrest to help with comfort during solid food stage and never had that so I love that this is built in!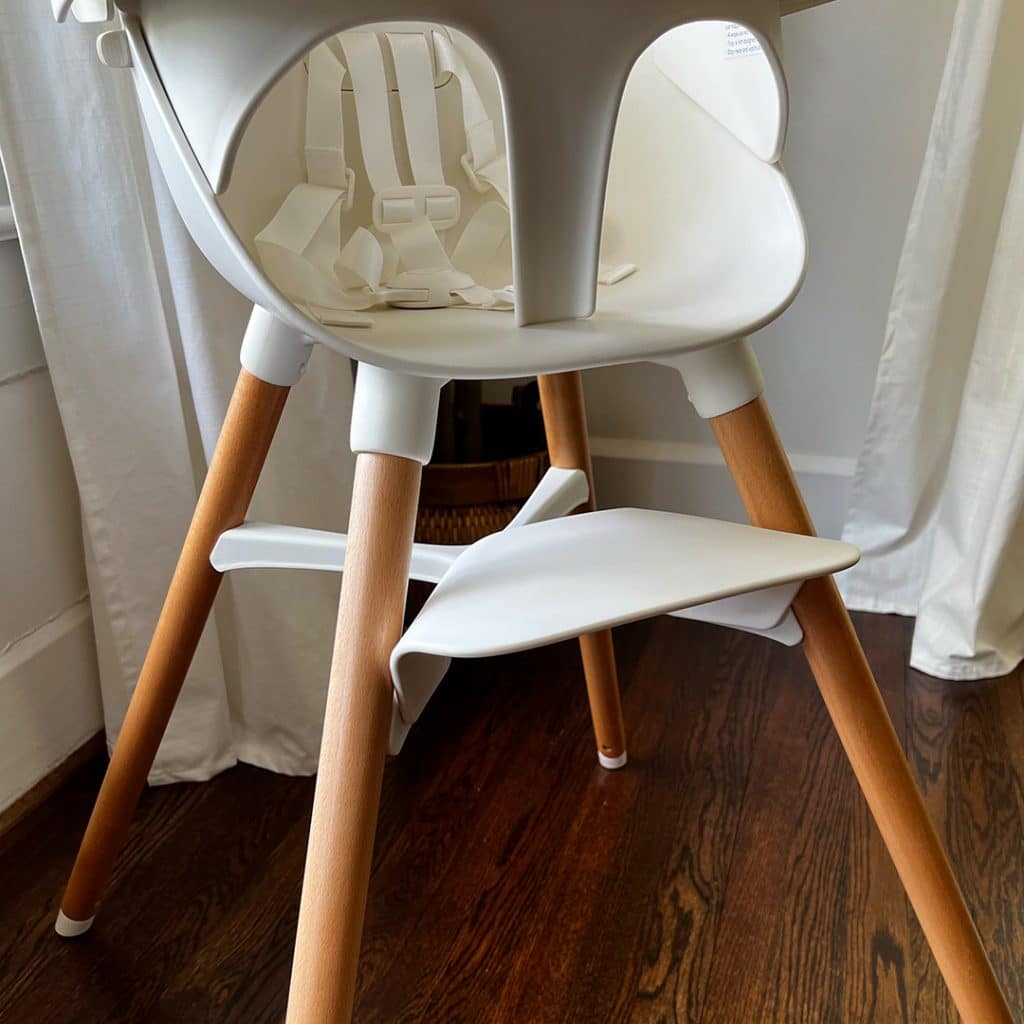 Is Lalo's The Chair worth the price?
I want what I buy to last and I know this would prove true for The Chair from Lalo! Although it's on the higher end, I know it'd serve our family for years and years (and multiple babies!). It's made from sustainably sourced FSC Certified beech wood and non-toxic plastic with a cotton covered cushion.
What age is Lalo's The Chair good for?
It's recommended usage is for 4 months (when babies can sit up on their own) up to 3 years old (supports up to 30 lbs), When used as a Play Chair, it's for 1 yr.+ and supports up to 200 lbs.
Any cons to the Lalo High Chair?
While this comes with nice, big straps to hold down the baby, I don't love the nylon fabric because they tend to get really dirty and crusty. Not my favorite thing to do after a meal – scrape off food from high chair straps. So I just took them out and went without! Clean up is way easier and much simpler. I now don't have to worry about wiping anything but the seat and the tray.
Overall conclusion of Lalo's The Chair:
Overall, Lalo's 3-in-1 high chair is top quality, beautiful, functional, and so flexible. I love how it looks both so gorgeous but still functions so well. It's the best of both worlds. Love that it grows with your child over the years too! Makes me want to get the table set too so I can have the whole thing.
The content on this site is for informational purposes only and not intended to be a substitute for professional medical advice, diagnosis or treatment. Discuss any health or feeding concerns with your infant's pediatrician. Never disregard professional medical advice or delay it based on the content on this page.