Our editorial team personally selects each featured product. If you buy something through our links, we may earn an affiliate commission, at no cost to you.
Of all the things you'll want to check off your baby registry ahead of your little one's arrival, where your baby will sleep is definitely a biggie. Choosing the best baby mattress can make a world of a difference, not only in how your baby sleeps, but also in how you, mom will sleep. There are a million baby mattresses to choose from— each offering unique qualities that may help your baby be a better sleeper and ensure that they'll sleep more safely.
Along with following safe sleep practices set out by the American Academy of Pediatrics (AAP), one of the steps you can take to help reduce your baby's risk of SIDS is purchasing a quality mattress—one that is firm, flat and covered by a fitted sheet. Aside from those requirements, there are a lot of specific choices you can make as a family. Do you want a mattress that is organic for your baby? A crib mattress that doubles as a toddler bed? Does your mattress need to be washable? Like we said— there are a lot of choices— so we're here to help you decide with our 10 best baby mattresses.
What kind of a mattress is best for babies?
When searching for the right mattress for your baby, there are a few important qualities to be on the lookout for:
Firmness: A crib mattress designed for a baby should be firm—much more firm than what you're probably used to sleeping on. Many crib mattresses these days are double sided, with one side being more firm for the infant months and the other a bit softer and more suitable for the toddler years. This can especially come in handy if you're using a convertible crib and are planning to use the same mattress longer than year one. Just be careful to use the right side for infancy.
Size: Following the guidelines set out by the U.S. Consumer Product Safety Commission, your baby's crib mattress should measure at least 27 1/4 inches x 51 1/4 inches, with a thickness of no more than 6 inches. If it's measuring this size, and most crib mattresses on the market today do, it should fit super snugly in your baby's crib so that there are no gaps on the sides.
Waterproof: As you can imagine, babies have a lot of accidents—not just the peeing kind. For this reason, a waterproof crib mattress, or at least a waterproof crib mattress cover to go on top of it, will be a game changer. Look for surfaces made of vinyl or polyethylene which are both waterproof and mold-resistant.
Greenguard Gold certification: Greenguard Gold certification is given out to products that emit low levels of chemical emissions called volatile organic compounds (VOCs) that could potentially pose a harm to your baby.
What mattresses are safe for newborns?
Safety is a trigger word for most parents, especially with looming fears of sleep-related conditions such as SIDS, which affects as many as 3,400 infants a year, per the Centers for Disease Control and Prevention (CDC). Most mattresses on the market today are designed to be safe for newborns, but ensuring that your baby's mattress has all of the above features is a great place to start. For parents looking to add additional precautions, they can opt for a newer type of crib mattress that's designed to be completely breathable. Most of these mattresses are made using a food-grade polymer that creates a ton of open spaces, creating full breathability.
What mattress firmness is best for baby?
The ideal firmness for a baby mattress, per the AAP, is one that doesn't sink in at all so that your baby's head can lie completely flat against it. This will feel like a very firm mattress, however, don't worry about it being too firm. When it comes to infant mattresses, usually the more firm the better.
Why is a firm mattress better for babies?
In addition to the fact that a firm mattress reduces the risk of SIDS, another reason why a firm mattress is best for babies is so that their malleable bones continue to receive the support that they need to fully form.
10 Best Mattress for Babies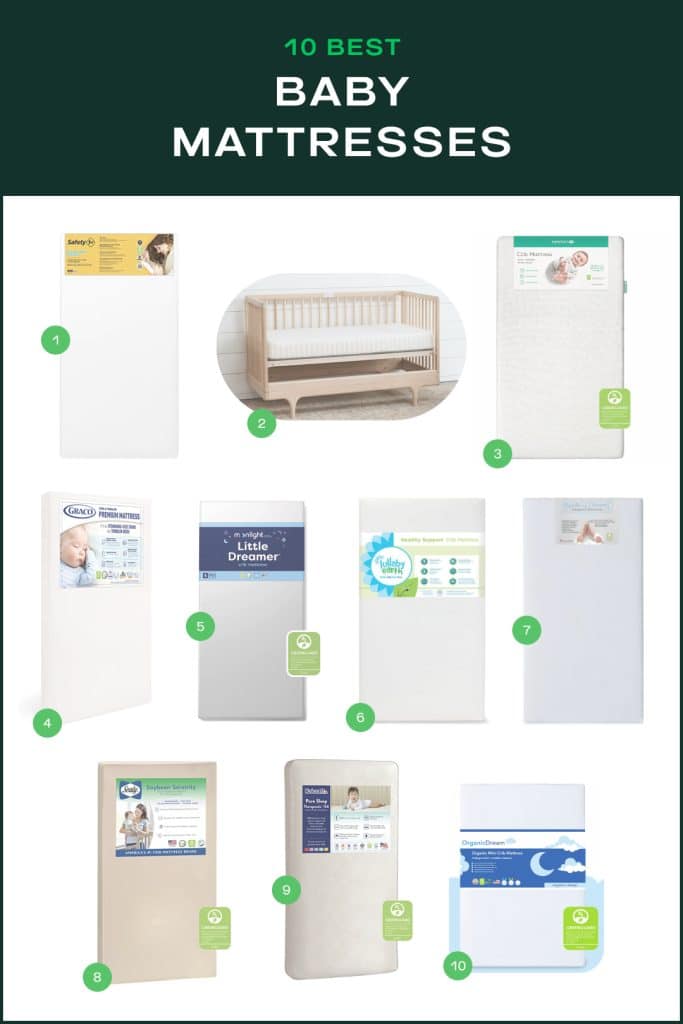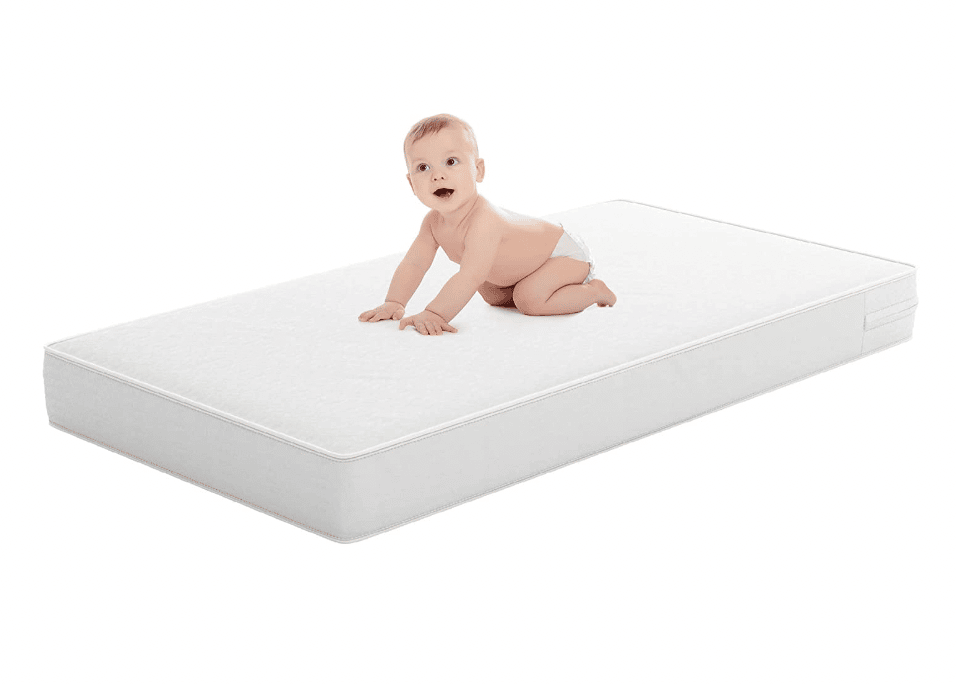 Here's a baby mattress that offers just about everything new parents are looking for—it's firm, fits standard-size cribs, is made from waterproof materials, plus it's Greenguard Gold Certified. It's also relatively lightweight, made with a high density thermo-bonded polyester fiber core that provides ultra firm support and a 100% Vinyl outer cover that is waterproof and stain resistant to wipe clean in an instant.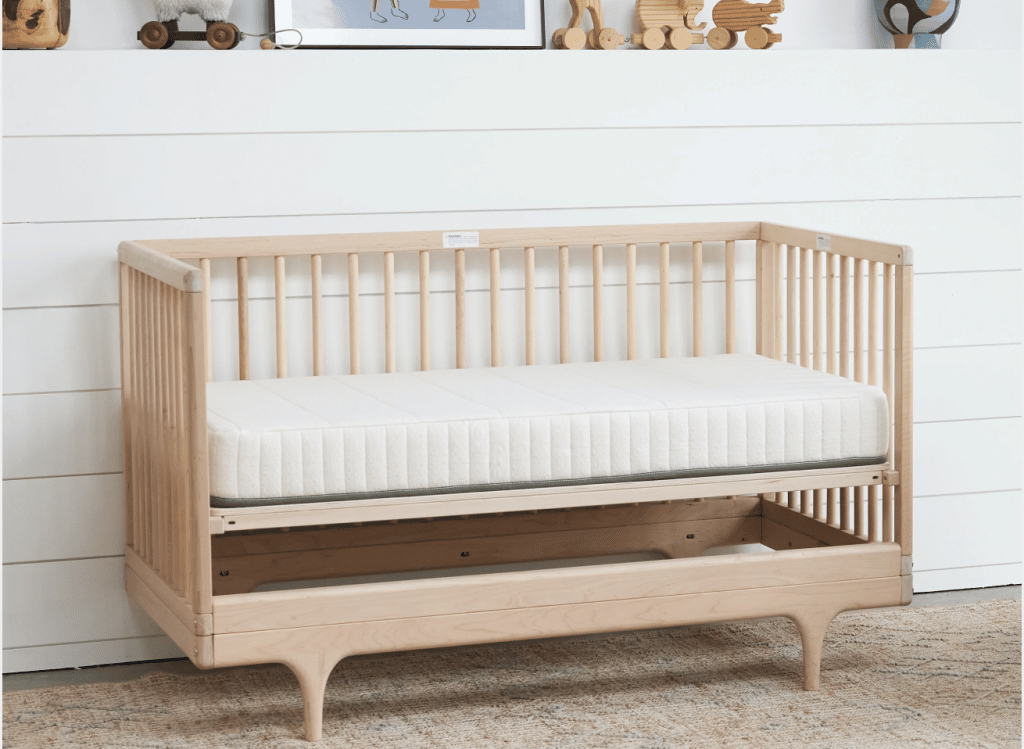 This direct-to-consumer mattress brand is known for their high quality at a high price, so it's nice to see that they've created a more affordable option that's still organic and has many impressive features. It's made from GOTS-certified organic cotton and wool, which provides ultimate comfort and breathability, and is also Greenguard Gold certified so you don't have to worry about any pesky chemicals lurking under your baby's nose.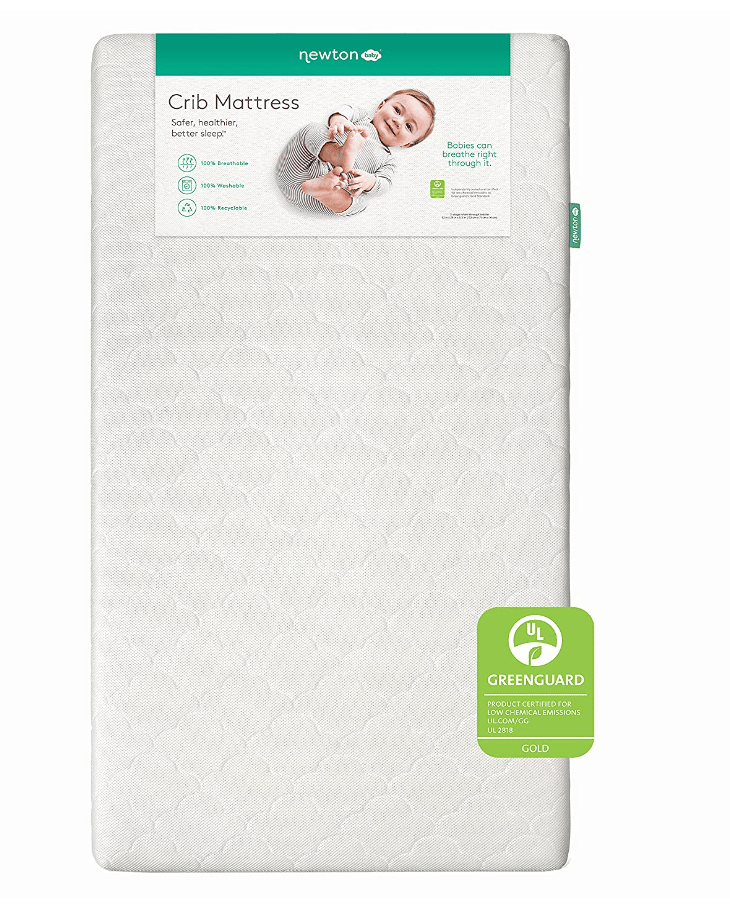 The feature that this baby mattress is best known for is without a doubt its breathability. It's made of 90 percent air thanks to a patented Wovenaire core. The other 10 percent is made out of a food-grade polymer. It comes with a quilted cover that's also breathable and unzips for easy washing. It's hypoallergenic and Greenguard Gold certified and also verified by a Consumer Product Safety Commission to reduce the risk of SIDS. Newton also makes a waterproof crib mattress (which Bobbie moms love) if you want to save yourself from…you know.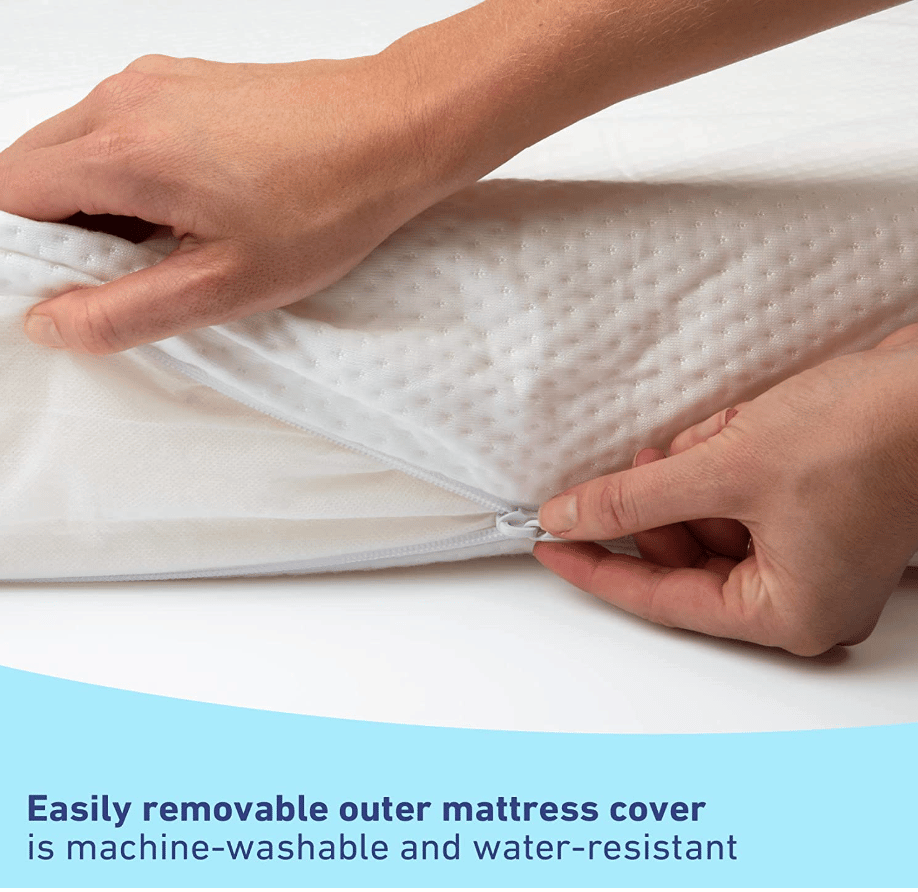 For less than $100, this mattress has some pretty solid features. Made by trusted baby brand, Graco, this mattress is waterproof, firm while still providing comfort, GREENGUARD Gold Certified, is made from polyurethane foam that meets CertiPUR-US program standards for quality and comes with an outer cover that you can toss right into the washing machine. While it's not dual-sided, you can use it well into the toddler years as well.
This baby mattress is extra firm on one side, for the infant months, and softer on the other side so that you can use it during your child's toddler years. Both sides are waterproof, hypoallergenic, odor-resistant and made from a CertiPUR-US certified foam. Another plus is that it's super lightweight, clocking in at just 11 pounds, so it's easy to maneuver during sheet changes.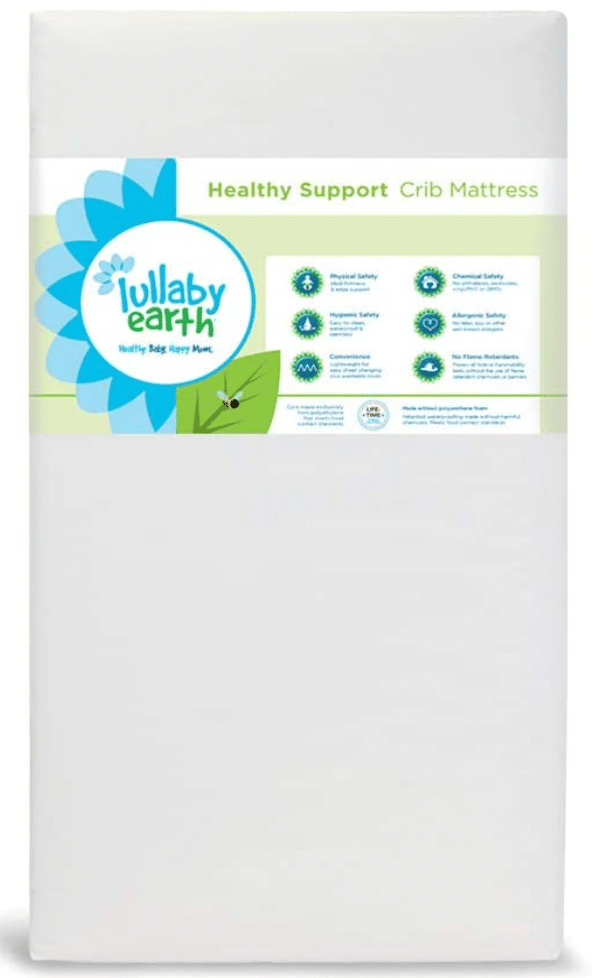 This patented mattress is made without a wide range of potentially harmful ingredients that can be found in infant mattresses, including formaldehyde, perfluorinated compounds (PFCs), pesticides and glues/adhesives. All of their mattresses, including this one, feature their waterproof and patented WaveSupport core that's the right level of firmness. Another plus: At only 7 pounds total, this is probably one of the lightest baby mattresses on the market.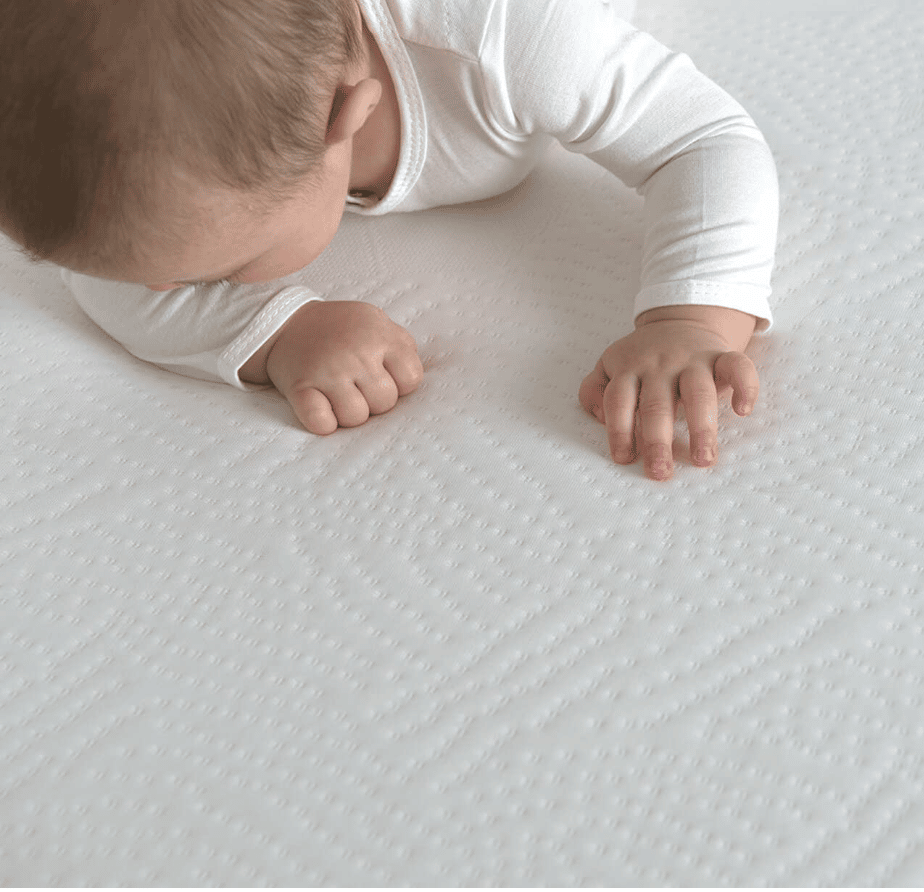 This reasonably priced infant mattress is designed to fit standard-sized cribs and made with a bundle fiber construction that does not contain any toxic chemicals or emissions that could pose harm to your baby or the environment. It's firm and ideal for ages 0-3. The cover, which is included in your purchase, comes right off and can be thrown in the washing machine for easy cleaning.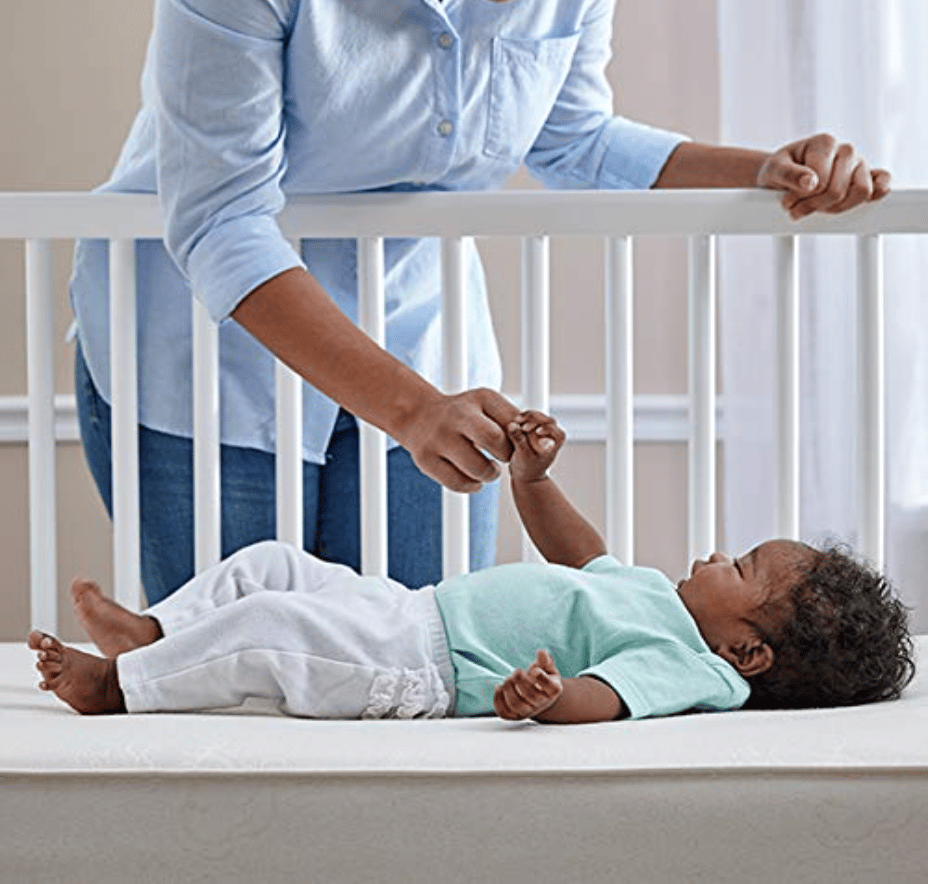 Made by big-name mattress manufacturer, Sealy, this foam baby mattress received the CertiPUR-US certification, which indicates that it is made without potentially harmful ingredients like heavy metals and phthalates. It's unique in that its foam-core is natural and renewable, made from soybeans grown right here in the U.S. It also features a surface enhanced with Crypton Clean Sleep technology, which makes it waterproof and easy to clean.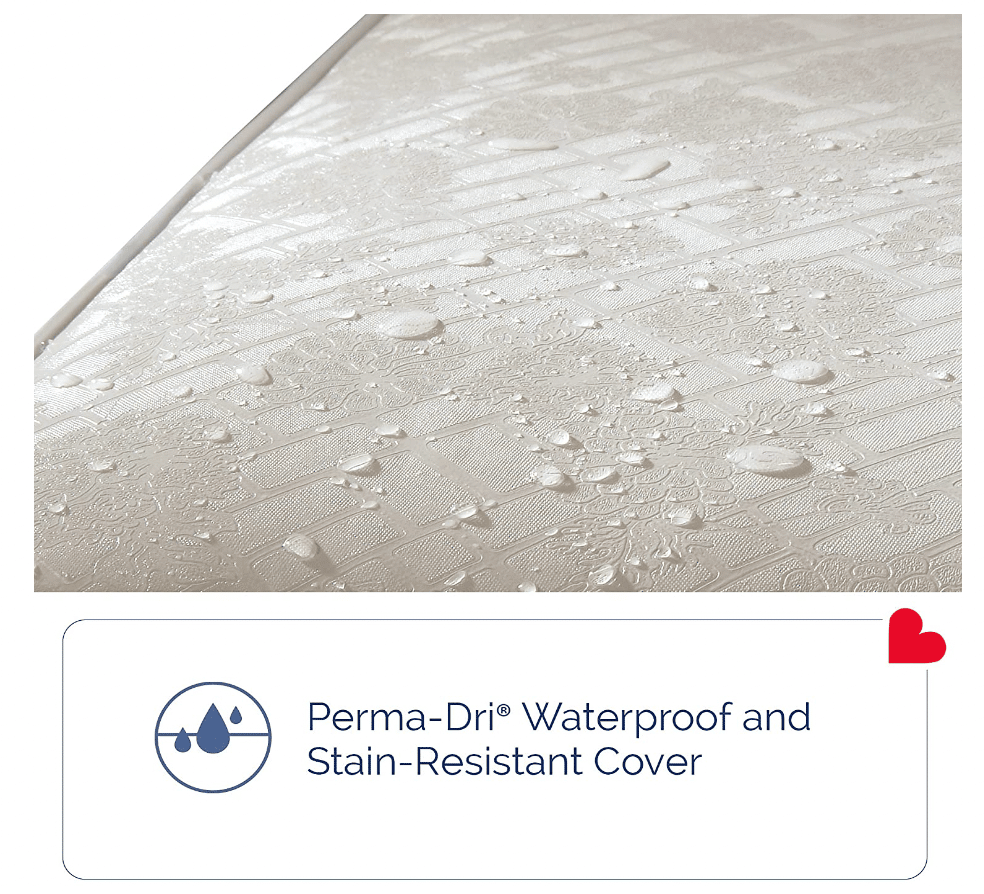 This infant mattress comes with a cover that's both waterproof and breathable. You can literally wipe this mattress clean with a damp cloth or a baby wipe. It's hypo-allergenic and Greenguard Gold Certified for low emissions and air quality. While it's not dual-sided, it's nice and lightweight at just under 12 pounds.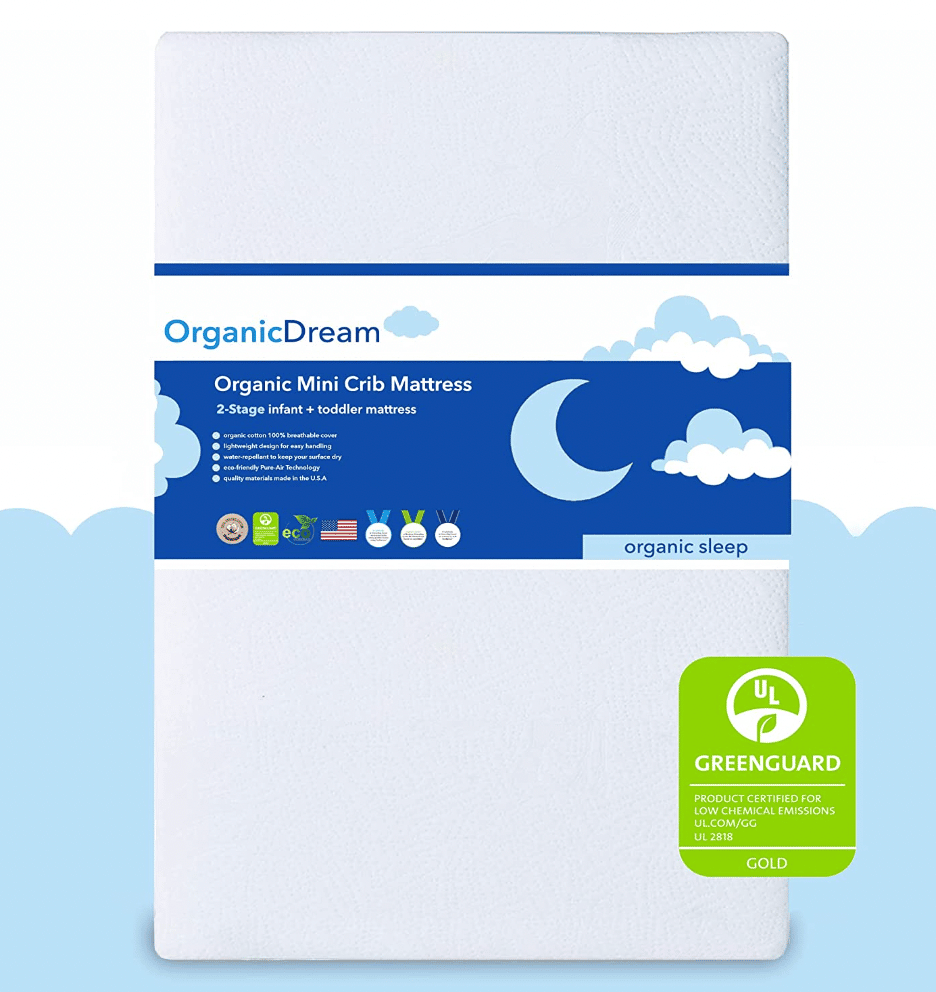 A mini mattress is necessary if you opt for a mini crib— a smaller version of the standard, full-size crib, that some parents like to use during those first few months. Some cribs convert from a mini crib to a full-size, but during the portion of time you're using it as a mini, you'll need a mini mattress like this one. It's affordable, organic and GREENGUARD Gold Certified. It's also 100 percent breathable, which is why it's a popular choice for new parents looking for a mini mattress.
Best Baby Mattress
On the list of bigger-ticket baby gear items, an infant mattress definitely sits towards the top. While they can be pricey, it's one product that you'll probably only have to buy once—and you can use it for several years and for more than one child once your older kiddo has transitioned to a big-kid bed. Taking the time to make sure your baby mattress checks off the important boxes we mentioned above will help ensure it's worth your money and lasts through the years.
The content on this site is for informational purposes only and not intended to be a substitute for professional medical advice, diagnosis or treatment. Discuss any health or feeding concerns with your infant's pediatrician. Never disregard professional medical advice or delay it based on the content on this page.