Our editorial team personally selects each featured product. If you buy something through our links, we may earn an affiliate commission, at no cost to you.
As a team of Bobbie moms, we live for sharing product reviews. As soon-to-be parents and new moms, we are constantly wear-testing the best pregnancy and postpartum essentials and trying out the best new baby gear. Now we're sharing our authentic product reviews with you. We may receive affiliate commission from any purchases, however our reviews are for real.
Once you have a toddler, you realize why stroller wagons were created. If you have more than one toddler, you'll know that a mom MUST have been the one to invent these magical carts that let you pull around multiple kids plus pets, groceries, beach gear and more. After listing out the best stroller wagons on the market, one Bobbie mom decided to review the Wonderfold W4 Stroller Wagon for her two littles. Here's what she loved about it!
Product: WonderFold W4 Elite Stroller Wagon
Reviewer: Frances Pimentel, UX/UI Designer at Bobbie
Meet our Mom: Hi! I'm Frances, a special needs mom and Product Designer at Bobbie. I live in Folsom, CA with my husband, Jon, my son Kai (5) and my daughter Violet (18 months).
My daughter Violet was diagnosed with a rare disease that causes multiple disabilities. Most children with her diagnosis have a feeding tube, in addition to global developmental delays and hypotonia (low muscle tone), and Violet is no different. On top of a standard diaper bag; her feeding tube, feeding pump, special ketogenic formula, and emergency medical supplies all need to travel with her at all times. Including Violet in events and family outings can be a challenge in spaces that weren't built with children like her in mind. Even though it can be cumbersome, it's always worth the effort to include her. Violet loves to go on adventures, she loves the outdoors and being in nature, she loves animals and she loves to be a part of whatever is happening with her older brother.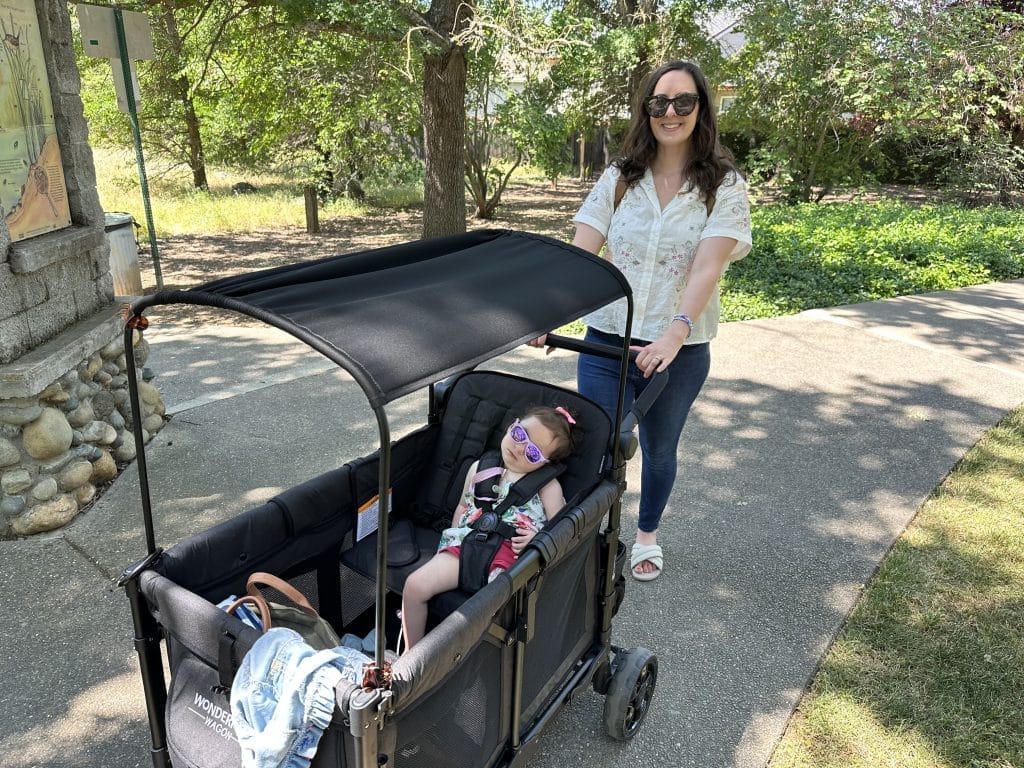 At about 2' wide and 3' long, the wagon itself is quite spacious with ample storage space and plenty of pockets. I might not recommend this one for apartment dwellers, but if you live in the suburbs, by all means, wagon all day long. It seats up to 4 and holds up to 300 lbs. Each seat has a 5 point harness. If you don't want to use the seats, they are removable. It has an adjustable canopy, or you could completely remove the canopy if using during the winter months or if not worried about sun exposure. It also has a brake and an adjustable handlebar. It folds up easily and can fit into the trunk of a van or mid-size SUV.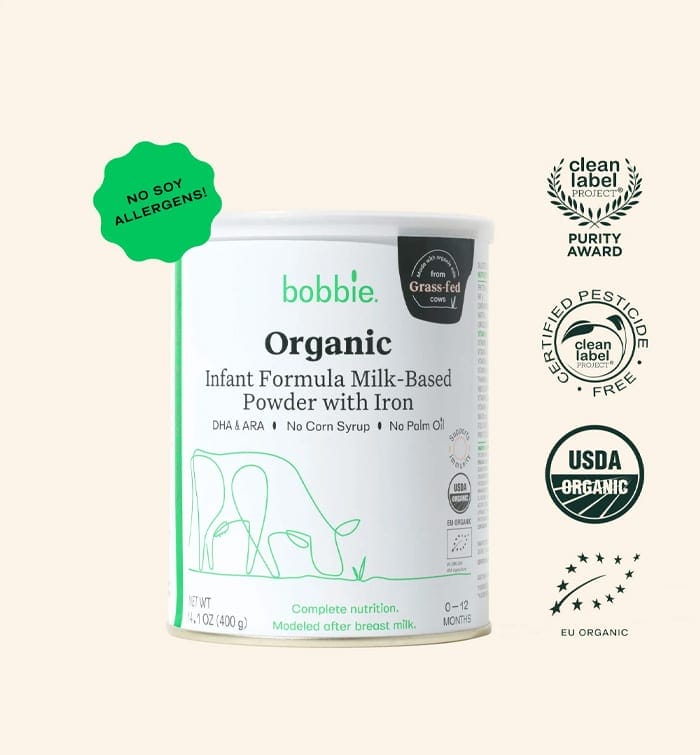 Shop Bobbie Organic Infant Formula
Bobbie Organic Infant Formula is a USDA Organic, EU-style infant formula that meets all FDA requirements. It is a complete nutrition milk-based powder modeled after breast milk and is easy on tummies. It is non-GMO and doesn't have corn syrup, palm oil, or maltodextrin. Learn more about Bobbie.
Great for family day trips where a lot of walking is involved
If a bigger/older sibling starts whining about tired legs, they can ride in the wagon as well
Great for sporting events where you want to bring a younger sibling, team snacks, diaper bag, and whatever else your heart desires
Great for medically complex kiddos that need to travel with more supplies than your average kiddo
Overall, one of the best tools I have for disability inclusion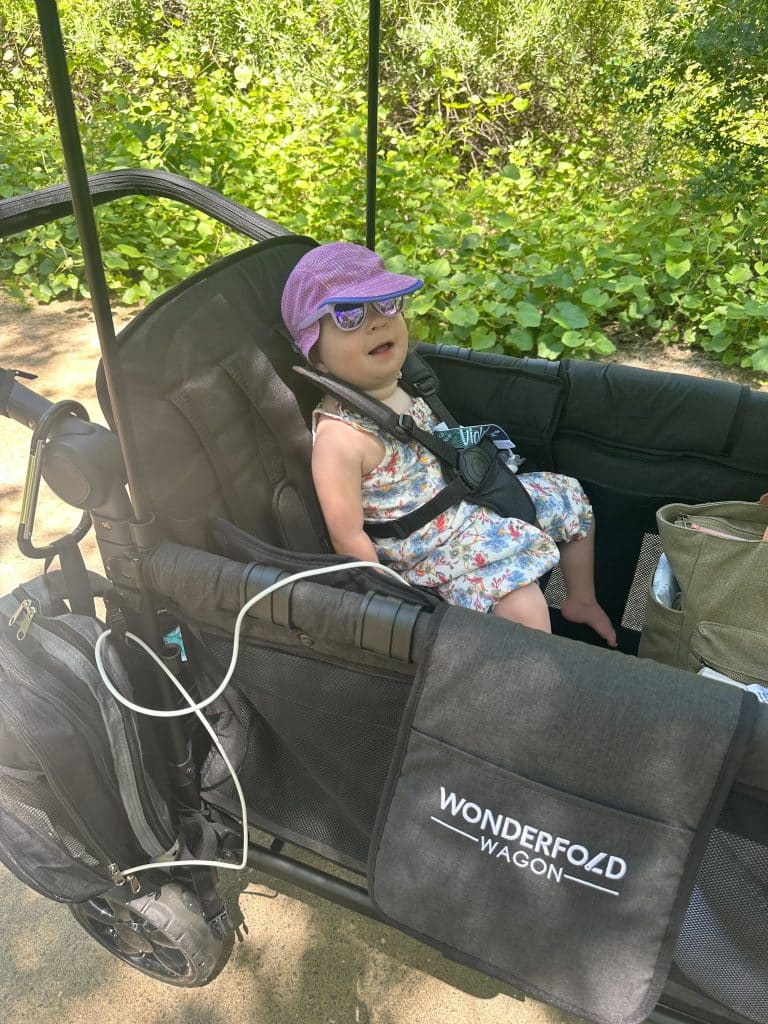 How I Use The WonderFold Wagon:
When the weather is nice, we use the wagon 5 days out of the week on average. If you live in our neighborhood, you can spot Violet and her home health nurse at the park with the wagon almost daily. We walk to her older brother's school for pickup and sometimes he will hop in for a ride on the way home.
The WonderFold Wagon for Special Needs Children:
We've used the WonderFold wagon to easily include Violet in birthday parties, trips to the local zoo, or just to hang out in our backyard in a protected area while she's having a tube feeding.
Insurance & Stroller Wagons:
I recently learned that some (not all) insurances will cover the cost of the wagon if your child has a feeding tube. Please call your insurance provider and ask about your specific use case. The purchase may have to be made through a specific/approved seller.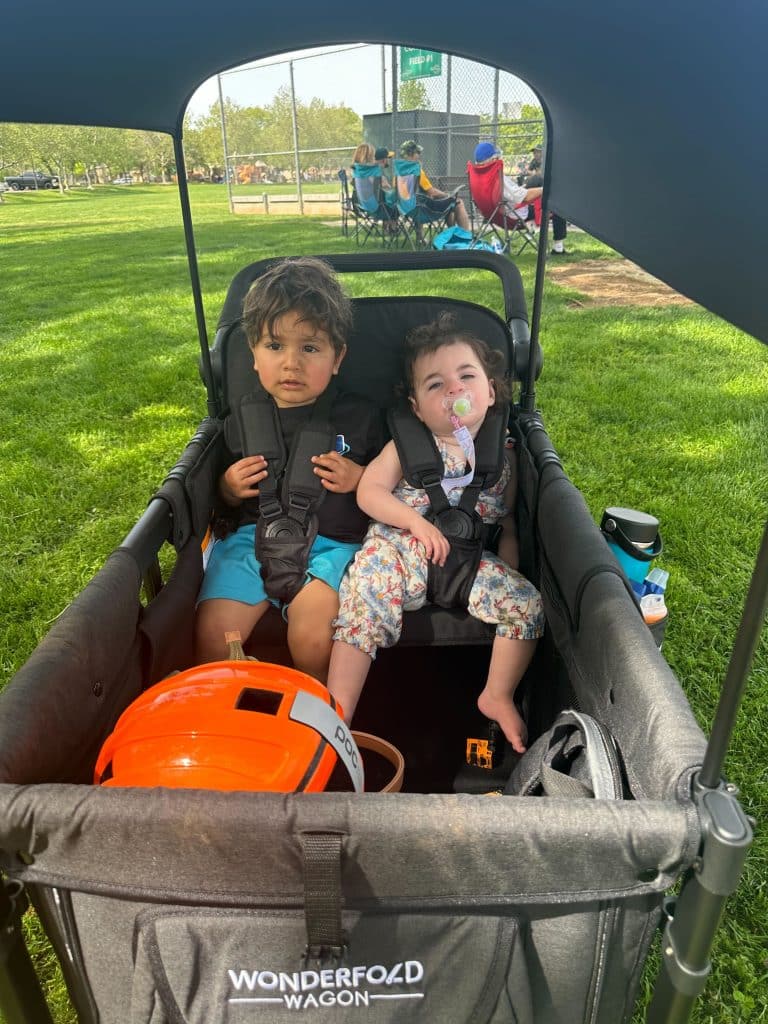 Cons of the WonderFold Stroller Wagon:
Not true cons, but I would not use the WonderFold Wagon to replace my jogging stroller. While it steers easily, I wouldn't recommend it for tight turns or unpaved trails. In addition, at 30 lbs, it can be difficult to lift in and out of the trunk of a car if you drive a lot.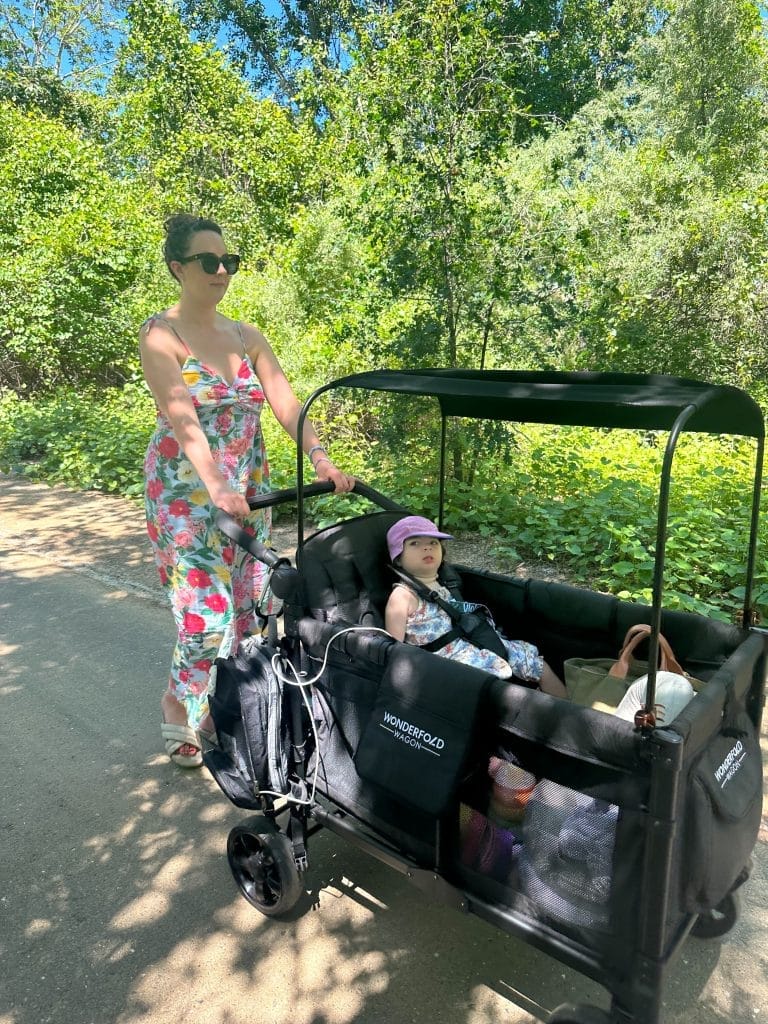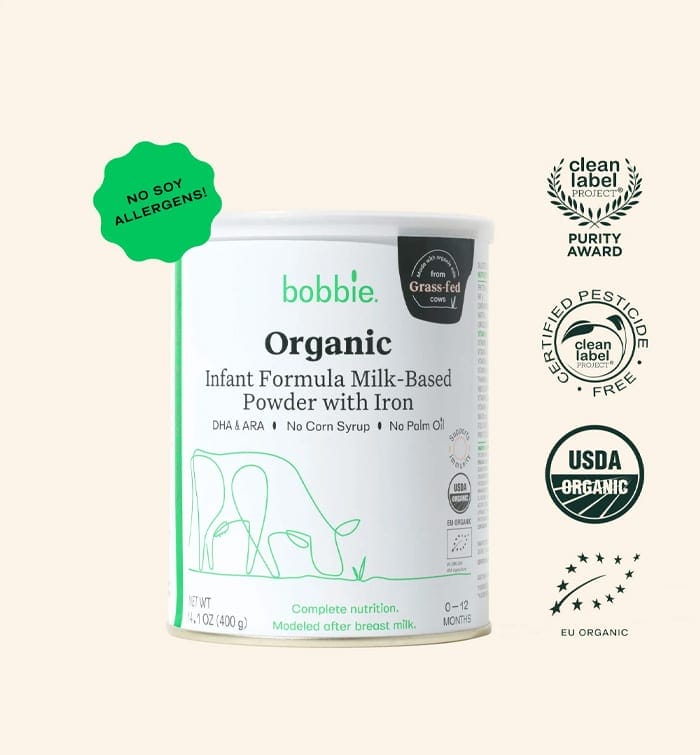 Shop Bobbie Organic Infant Formula
Bobbie Organic Infant Formula is a USDA Organic, EU-style infant formula that meets all FDA requirements. It is a complete nutrition milk-based powder modeled after breast milk and is easy on tummies. It is non-GMO and doesn't have corn syrup, palm oil, or maltodextrin. Learn more about Bobbie.
PERFECT COLLAPSIBLE WAGON – Folds easily and holds up to 4 passengers in removable/reclining seats, with five-point adjustable safety harnesses to keep the little ones secure.
HIGHLY VERSATILE WAGON STROLLER – Designed for kids 6+ months old and has a 99 pound weight capacity per bench (2 seats per bench) with a 300 pound total weight capacity. Once the kids are grown, the seats can be removed and it makes a perfect sports, camping, or beach wagon!
EASY-ACCESS FRONT ZIPPER DOOR – Lets kids get in and out easily; it also makes storage a breeze.
DEEP CARRIAGE BASKET – Keeps kids safe and comfortable, with zippered mesh panels for optimal ventilation.
SLIDABLE/REMOVABLE CANOPY – Removable UV-protection canopy with height-adjustable rods provides shade for little ones while they ride in the carriage basket, and the sliding feature allows you to adjust the wagon canopy for the angle of the sun.
LOADS OF STORAGE – The WonderFold quad stroller also comes with extra storage on all sides including detachable rear basket, back panel pocket, and seat pouch for maximum storage capacity.
ADJUSTABLE PUSH HANDLE – Comes with neoprene cover and an optional pull strap for easy going on soft terrain.
ALL-TERRAIN EVA TIRES – Heavy duty wagon tires are excellent for everything from soft beach sand to hard, bumpy terrain.
REMOVABLE FABRIC FOR EASY CLEANING – Keep your baby stroller tidy with the conveniently designed, removable fabric liner that can be washed with mild soap and warm water.
1-STEP FOOT BRAKE – Simple foot-operated brake locks the all terrain stroller safely in place.
The content on this site is for informational purposes only and not intended to be a substitute for professional medical advice, diagnosis or treatment. Discuss any health or feeding concerns with your infant's pediatrician. Never disregard professional medical advice or delay it based on the content on this page.