Our editorial team personally selects each featured product. If you buy something through our links, we may earn an affiliate commission, at no cost to you.
As a team of Bobbie moms, we live for sharing product reviews. As soon-to-be parents and new moms, we are constantly wear-testing the best pregnancy and postpartum essentials and trying out the best new baby gear. Now we're sharing our authentic product reviews with you. We may receive affiliate commission from any purchases, however our reviews are for real.
Reviewer: Orly Amsalam, Bobbie's retail sales lead.
Product: Newton Baby Waterproof Crib Mattress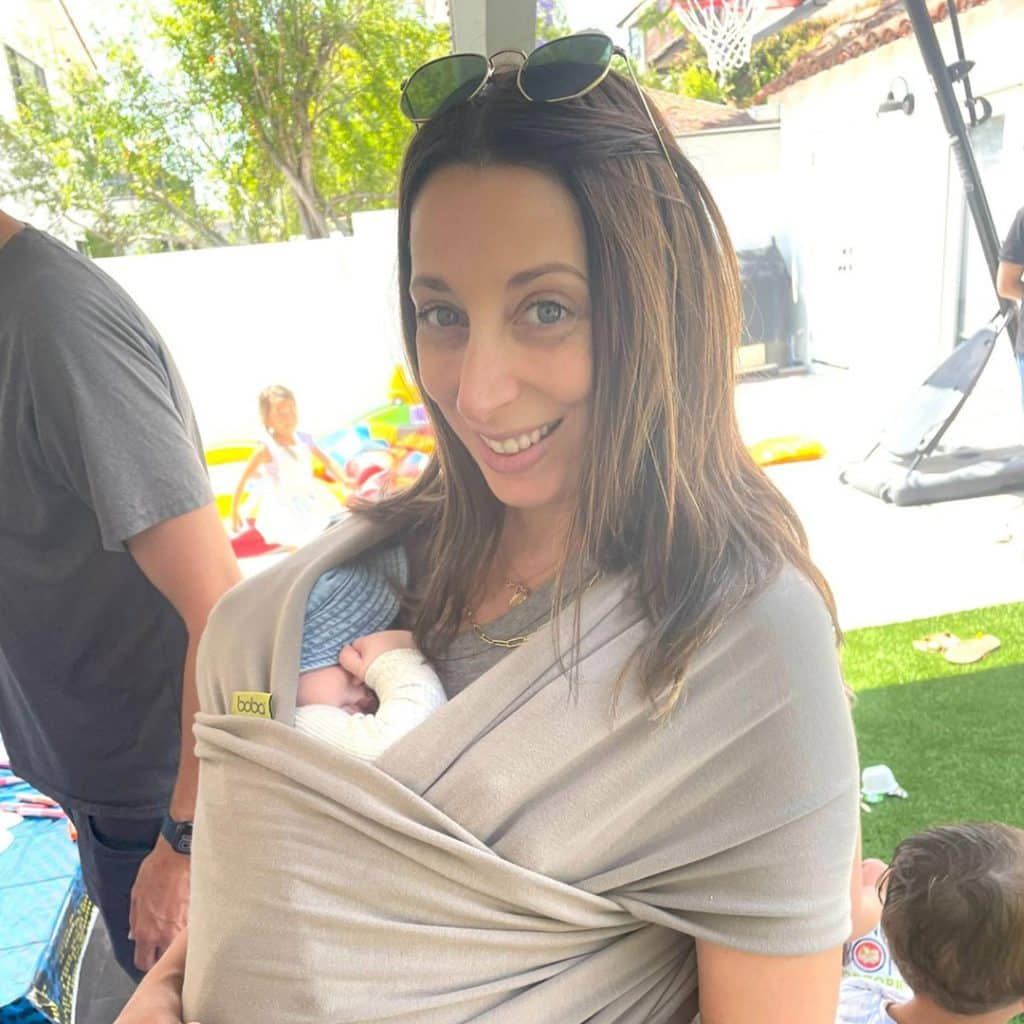 Meet our mom: Hi! I'm Orly Amasalam, retail sales lead at Bobbie. I live in Los Angeles with my husband and our three young kids (all under 5) and our adorable dog. My husband owns and runs restaurants in Los Angeles, Lodge Bread Co. Our house is the hangout house- I love hosting and my husband loves cooking, so we're a good match. Between the restaurants, my job at Bobbie, our three kids schedules, and always having a full house, we're pretty busy, which is why sleep is a top priority in our house.
To say I'm sleep obsessed would be an understatement. My eldest son wouldn't sleep for longer than 45 minute increments until I finally hired a sleep trainer to help me get his sleep schedule sorted out.
I'll never forget the first time the sleep trainer came to our house to assess my son's sleep environment. We had rolled up several blankets to keep him sleeping on his side, because one time he slept on his side for a full two hours without waking up to eat, cuddle or use me as his human pacifier. We also had toys we had thrown in there- hoping to get an extra 10 minutes of sleep in the morning. Not only was his crib unsafe, it was confusing and not set up for an optimal sleep environment. Turns out all a baby needs in his crib is his mattress, and maybe a comfort item like a lovey or pacifier.
Newton Waterproof Mattress Review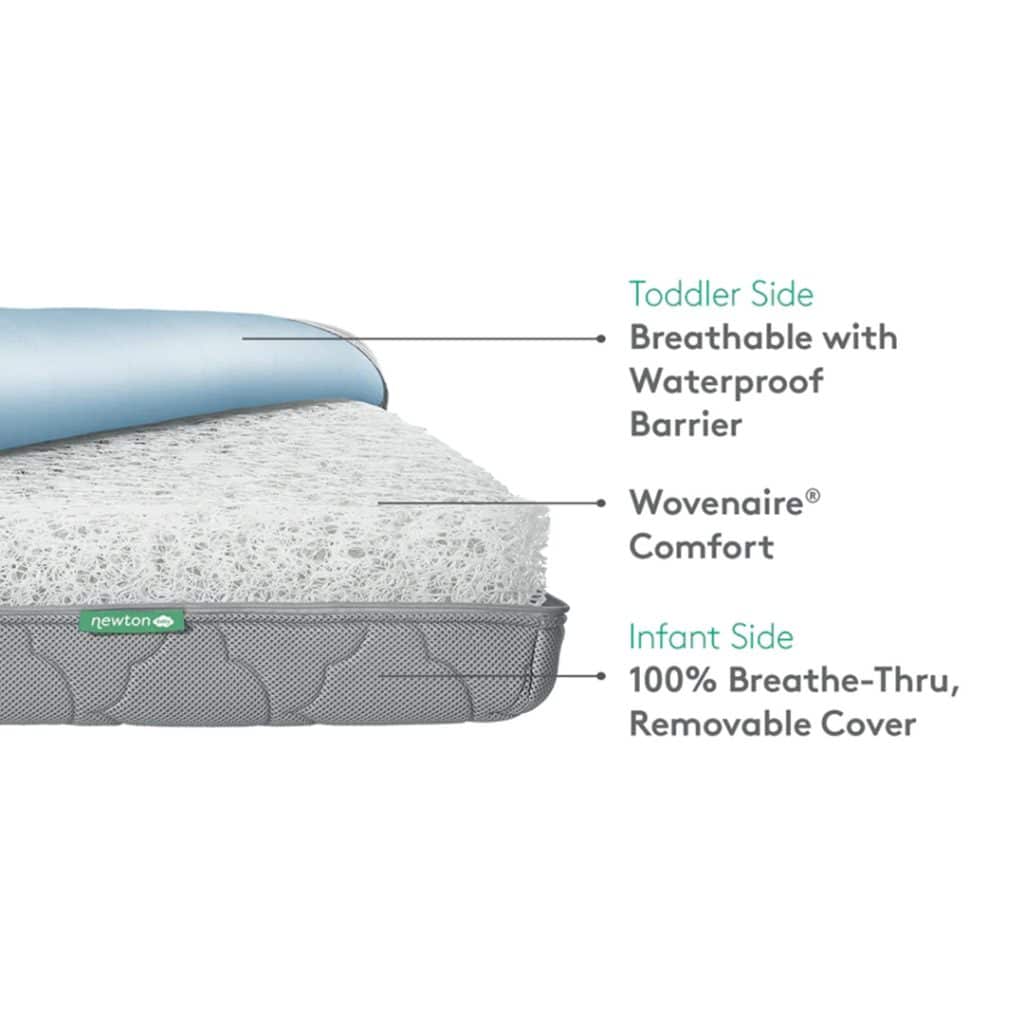 Enter the Newton Baby Waterproof Crib Mattress. I was planning on using the same mattress for my third child as my other children, but it wasn't in the best of shape after 5 years and various accidents (blow-outs, bloody noses, stomach bugs, you get the point).
I was beyond excited when I learned about the Newton Waterproof Crib Mattress. Not only is it fully breathable, but every part of the mattress is washable, and we all know that babies (and toddlers!) can be, well… gross.
What makes the Newton baby mattress different?
1. The Newton Mattress is FULLY washable. I cannot emphasize enough how big of a game changer this is. I love the idea of being able to wash the mattress fully if my son has a blow out or gets sick. The quilted cover is machine washable and even the core can be hand washed in really messy situations or for seasonal cleanings.
2. The Newton Mattress works with toddler bed wetting. One side is ideal for babies while the other side of the Waterproof Crib Mattress offers a TPU lining to protect against those larger accidents during toddler years.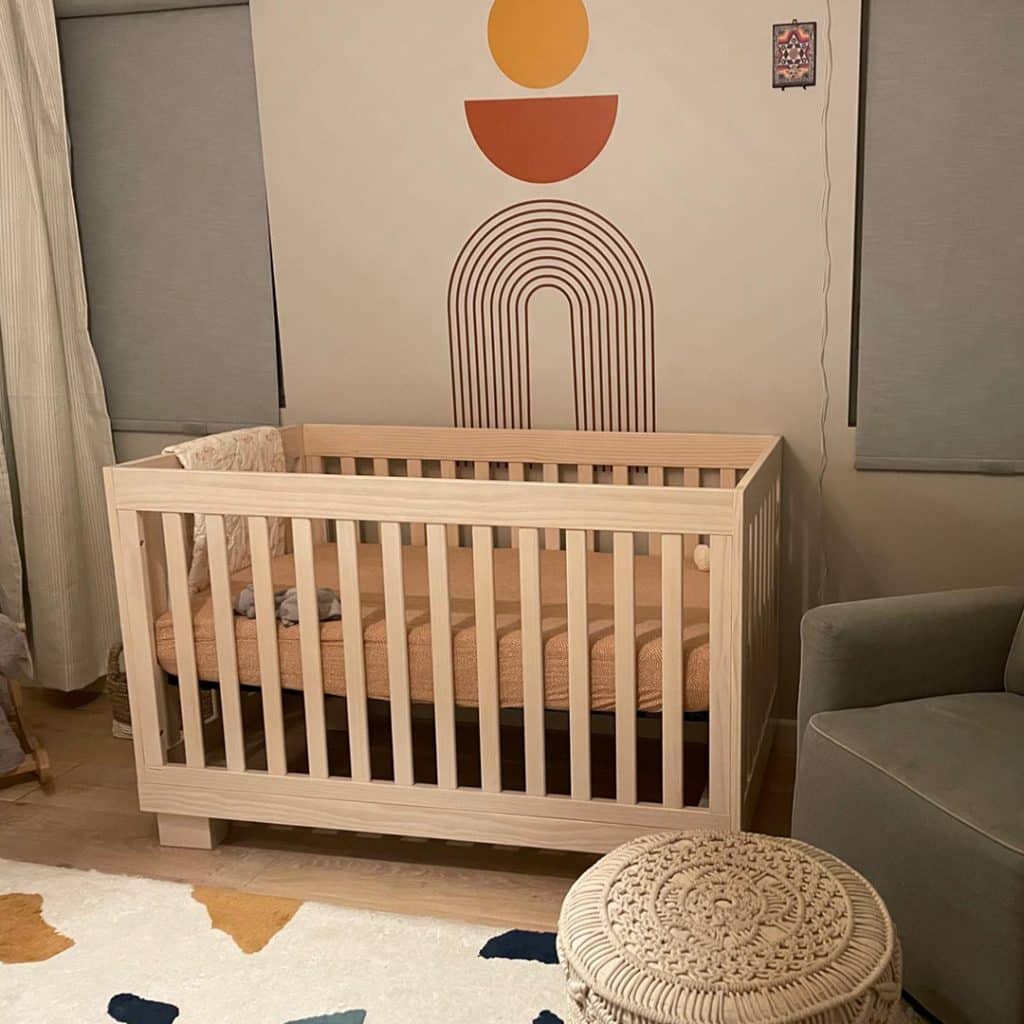 3. The Newton Mattress is breathable. As a mom to sweaty babies, no matter what pajamas they are in, the breathability component is also awesome. I can put my face on the mattress and fully breathe. This is due to the patented Wovenaire core (made from 90% air). This means the mattress is more breathable, like wearing cotton vs. polyester.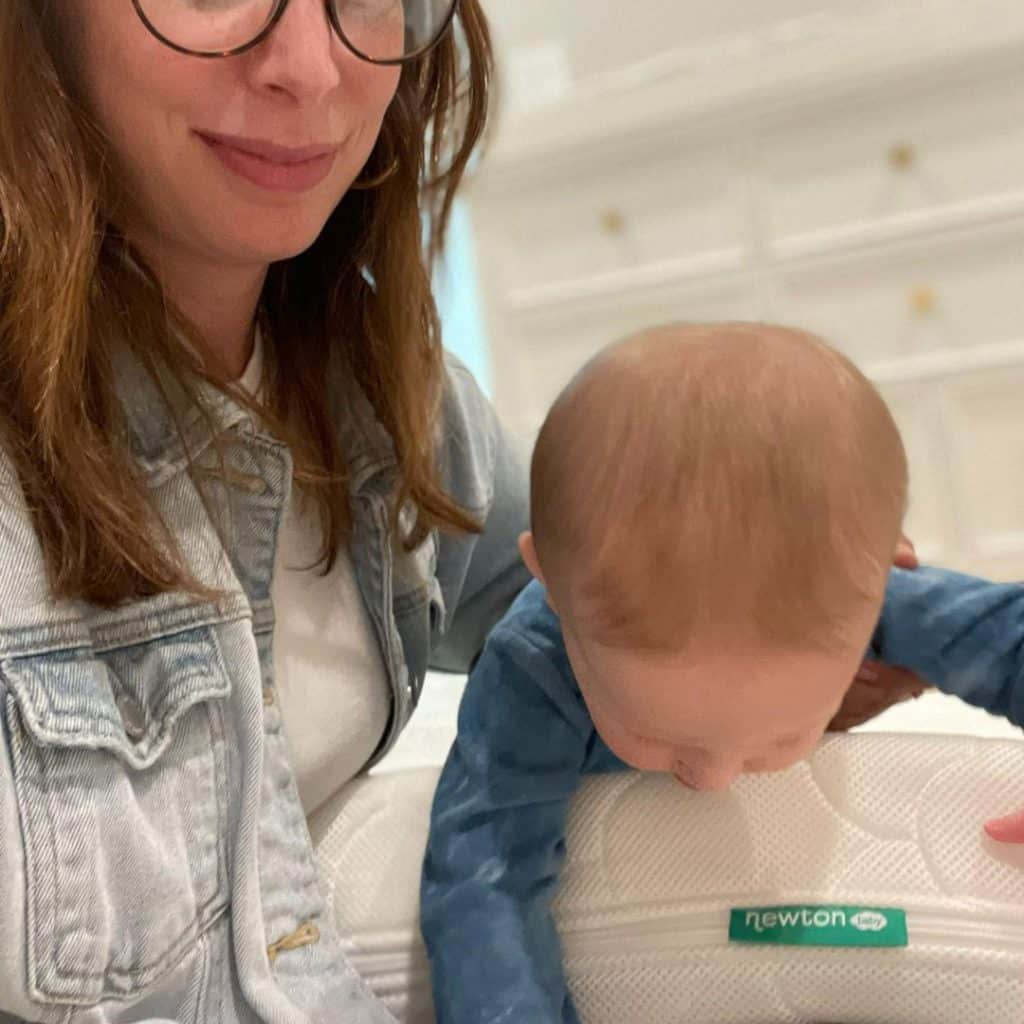 4. The Newton Matress is hypoallergenic. It's worth mentioning that this mattress is free of— foam, latex, springs and glue. It's made from 90% air and 10% food-grade polymer, which makes it much more breathable than leading organic mattresses.
5. The Newton Mattress is GREENGUARD Gold certified. The standards are among the most rigorous in the world to test for the lowest measurements of chemical emissions such as VOCs, and certifies that Newton products help to promote a healthier indoor air quality.
Can you use the Newton crib mattress for babies and toddlers?
Yes, a toddler bed is the same size as a standard crib, which means I can use this mattress for two stages. My son is using it as a newborn and will be able to use this through the toddler years— until he gets a twin size bed. I can flip it over when we need more waterproof protection for the toddler years.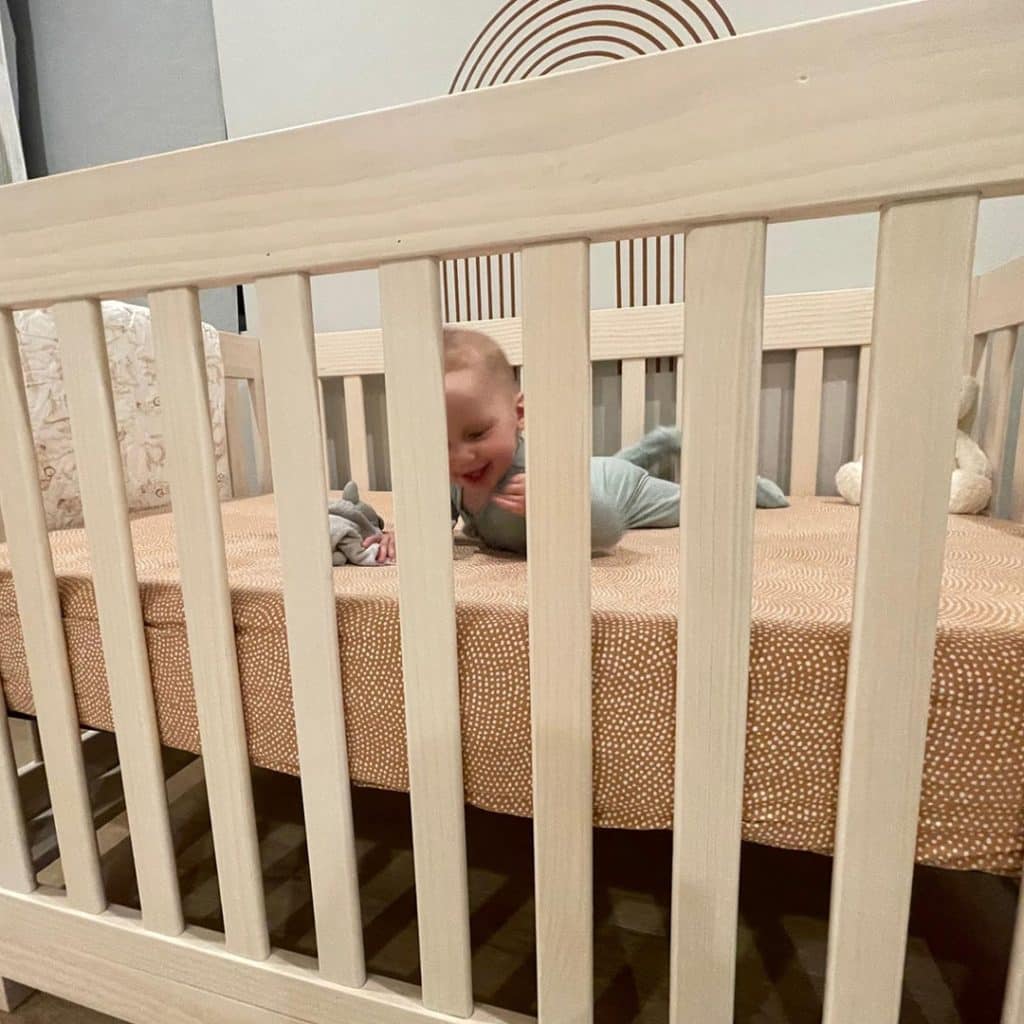 Is the Newton Crib Mattress worth the price?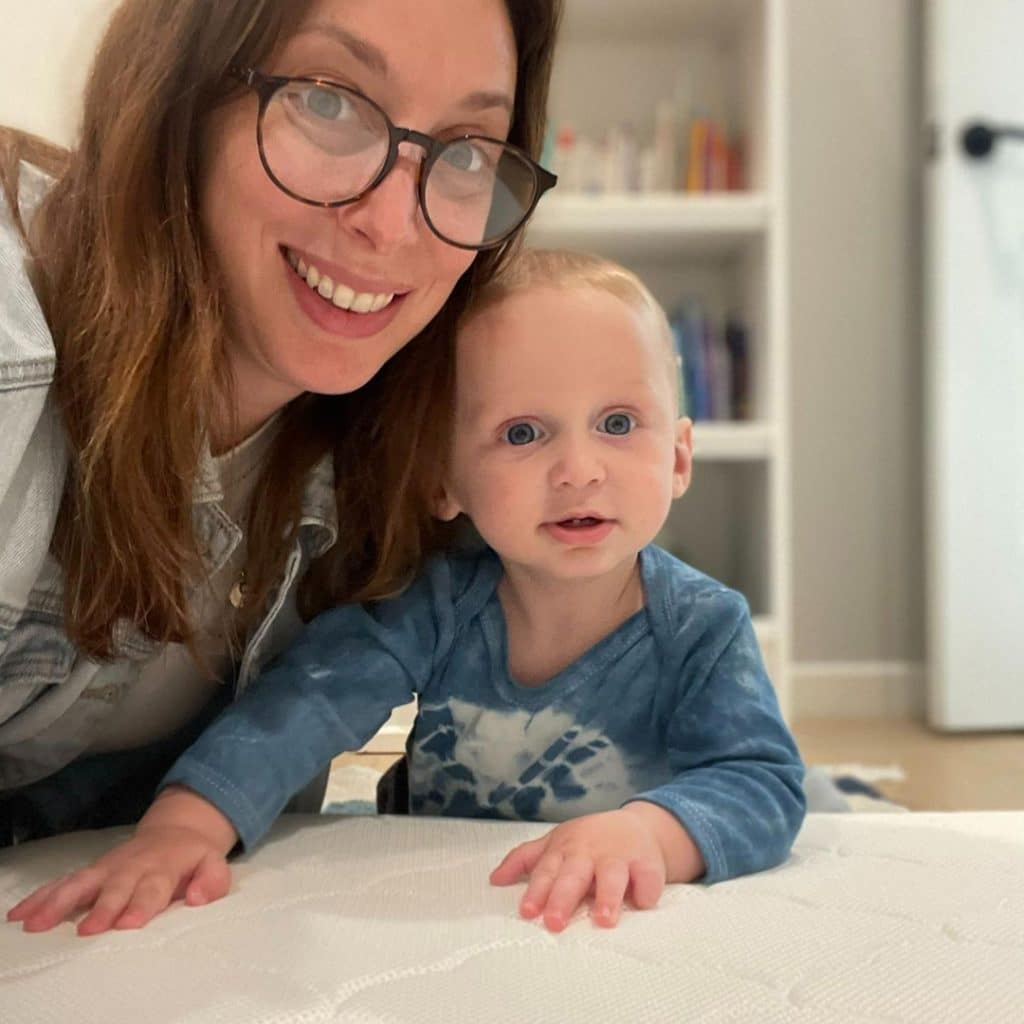 While the Newton Waterproof Crib Mattress is more expensive than other options, $349.99 for the waterproof option, it's fully worth the investment to me. I bought my crib with the toddler extension, intending for my son to sleep in it until he's at least 3. His little body is going to go through so many changes as he continues to grow and hit new milestones (why am I suddenly crying?). This mattress can support that development, since it provides just the right firmness for babies and comfort for toddlers.
Overall conclusion:
I would 10/10 recommend the Newton Waterproof Crib Mattress for babies and toddlers. If you're going to invest in one area of your baby's nursery, make it their crib. A good night's sleep is a game changer for both the parents and the baby's overall health.
The content on this site is for informational purposes only and not intended to be a substitute for professional medical advice, diagnosis or treatment. Discuss any health or feeding concerns with your infant's pediatrician. Never disregard professional medical advice or delay it based on the content on this page.