Our editorial team personally selects each featured product. If you buy something through our links, we may earn an affiliate commission, at no cost to you.
It's no secret that those first nights with a newborn are some of the hardest. They may even have you wondering where the term "sleeping like a baby" came from—because it sure doesn't seem to apply to your baby. While you knew you would be tired, nothing could have prepared you to go through the exhaustion of the newborn stage firsthand.
A Newborn Care Specialist, also known as a night nurse, may be the help you need to get through those long nights. They're dedicated to helping babies grow and develop while also helping their new families avoid sleep deprivation. These specialists do not replace medical professionals, but they're there to help ease some of the worries and workload that new parents face in the first months of life.
What is a Newborn Care Specialist?
A Newborn Care Specialist, or NCS, was previously and more commonly referred to as a night nurse; however, it is generally frowned upon, and in some states illegal, to refer to yourself as a nurse unless you're actually a licensed nurse. For this reason, the International Nanny Association developed the title Newborn Care Specialist, NCS. An NCS assists during the first days, or even months, after bringing your baby home. While this assistance can occur during the daytime, nighttime, or both, it's commonly done during the overnight hours to allow for the parents to get a restful night of sleep. This is especially important for new mothers as they heal from childbirth.
"A Newborn Care Specialist has taken the extra training to have the right to be given that title," says Cheryl Abrams, Birth & Postpartum Doula and Newborn Care Specialist of Babymoon Concierge. "They know about most aspects of how to properly take care of newborns, including swaddling, bathing, following American Pediatric Guidelines, and sleep conditioning or training babies. They direct parents and educate."
Do I need a Newborn Care Specialist?
An NCS can benefit new parents in a multitude of ways. Not only will they provide care for your baby by checking on them throughout the night, but they may also help with additional responsibilities such as:
Washing pump parts and bottles (if not exclusively breastfeeding)
Stocking diapering products
Organizing baby items
Laundering baby's clothes and bedsheets
Assembling baby items
Helping transition baby out of a swaddle (when the time is appropriate)
Transitioning baby to their own bedroom (when the time is appropriate)
Many parents find that NCS's have beneficial tips and routines due to their experience with newborns. This additional help can be extremely beneficial to anxious moms who frequently wake to check on the baby, parents who lack other nearby help or support, families with older children to keep up with during the day, or even parents with demanding jobs that require them to be rested and mentally/physically present.
"It is a wake-up call for many when these little ones arrive home and you find out that these cute little newborns don't care if you sleep or not. This can be stressful to new parents" adds Cheryl. An NCS may give parents the peace of mind that their baby is in safe hands, which allows new parents to get better quality sleep.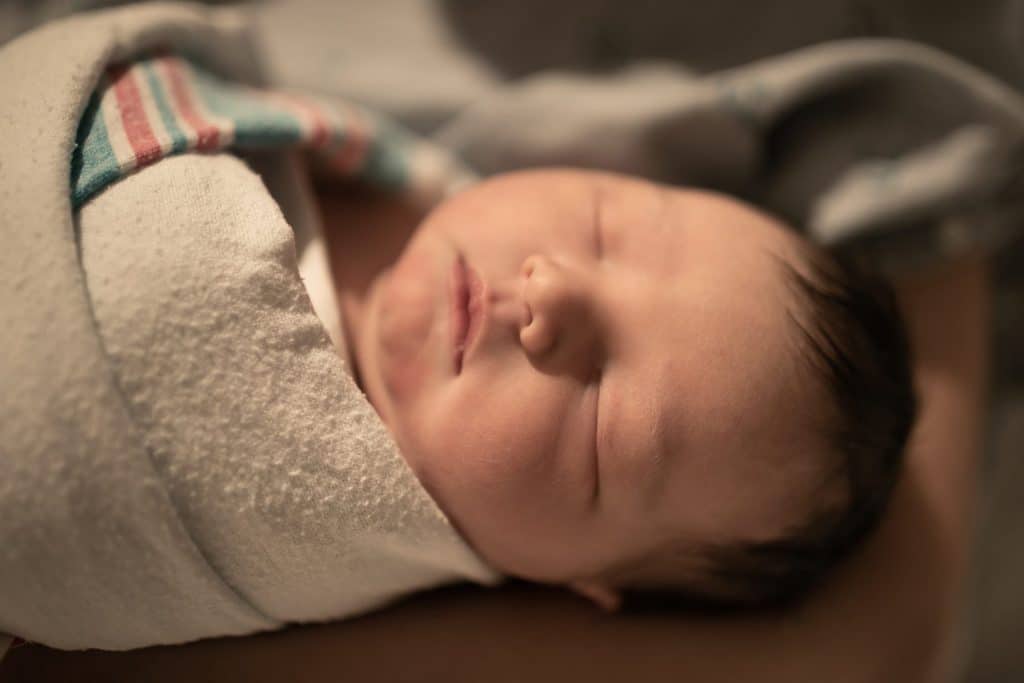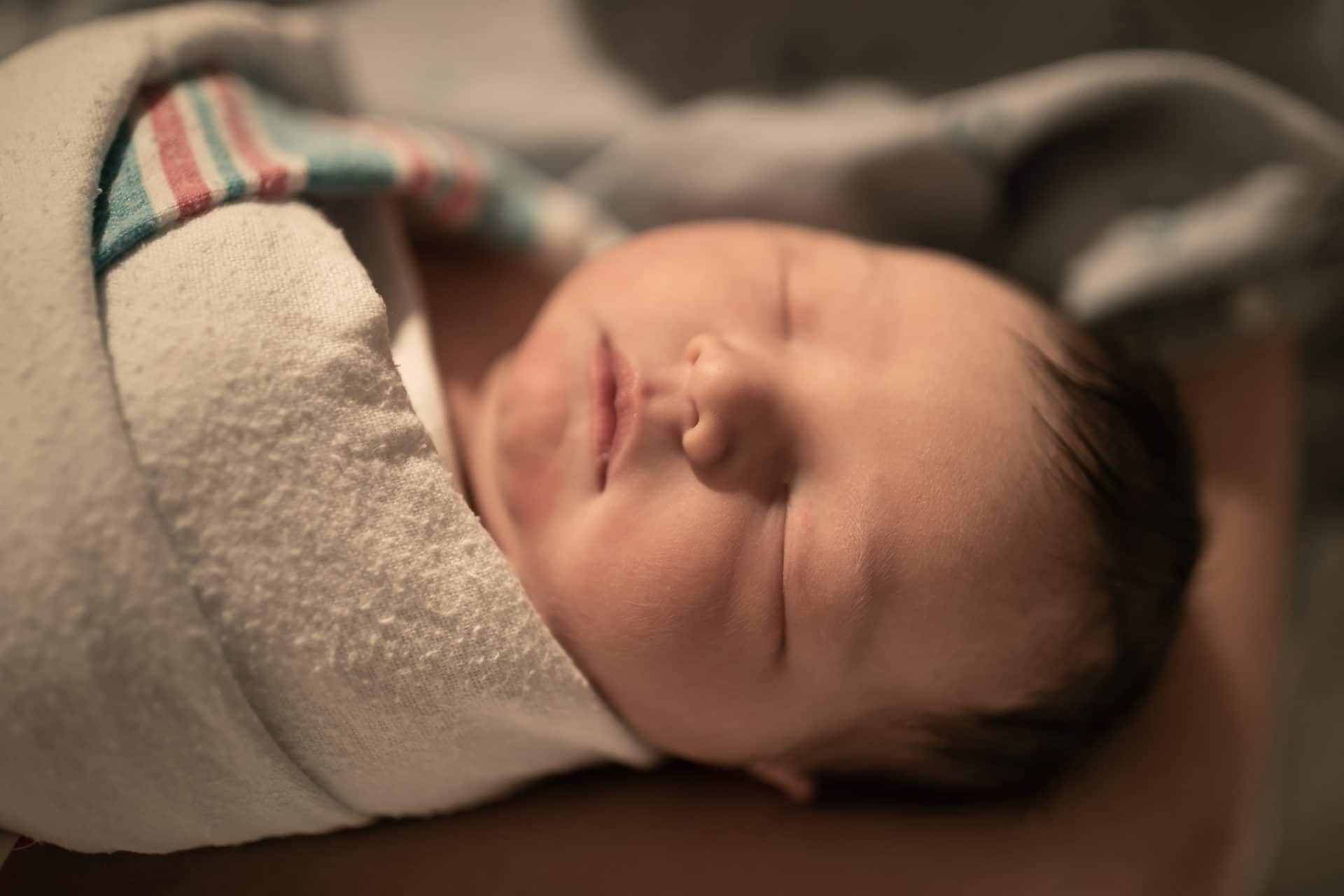 Is a night nurse or postpartum doula the same as a Newborn Care Specialist?
As mentioned above, a NCS has specialized training. A postpartum doula, however, is hired to help care for the mother postpartum, not the baby. A postpartum doula makes sure the mom is rested, fed and organized so that the postpartum months go as smoothly as possible. They can work as a partner to a Newborn Care Specialist, but does not replace them.
How much does a Newborn Care Specialist cost?
The hourly rate for an NCS can range from $25 to $65. This is dependent on the location and expertise of the NCS. Many expecting parents choose to include this in their budget when planning for the major expenses associated with a new baby. Some choose to include this on their baby registry and allow others to donate the amount of their choosing to the fund which is then used to pay for the NCS.
How long and how often do I need a Newborn Care Specialist?
When hiring an NCS it's important to determine what will work best for your family. Some families choose to hire an NCS to work nightly, while others prefer every other night.
Additionally, the length of the contract is up to you to decide. Every contract will be different depending on your needs. Some families hire help for only the first 7 days, as nights 2 through 5 may be more difficult as you adjust and heal. For Cheryl, the average length of a contract for overnight help is 8 to 12 weeks. It's important to schedule based on what will help your family function optimally during this time.
Breastfeeding and Newborn Care Specialists
Something to keep in mind when deciding whether or not to hire nighttime help is if you are breastfeeding. If exclusively breastfeeding, your NCS will bring the baby to you for feedings. After nursing your baby, the NCS will handle everything else. This includes burping, diaper changes, and putting the baby back to bed.
Another option is to pump before bed and have the NCS give your baby the pumped milk as the first feeding of the night. This allows the parents to get a longer stretch of uninterrupted sleep, which can make a drastic difference. Supplementing with quality baby formula may even allow breastfeeding moms to get additional sleep. Additionally, many NCS' are also Lactation Consultants and can help with any breastfeeding issues.
How do I find a Newborn Care Specialist?
Every family's needs and preferences are different. An NCS who may be the perfect fit for a close friend, may not be the ideal fit for your family. It's extremely important to find someone you trust and are comfortable with. After all, they will be in your home caring for your special, little one. You may have to interview several different specialists to find the one whose care style aligns with yours. It's also extremely important to verify that they are CPR certified and educated on safe sleep practices.
Do night nurses affect bonding between mom and baby?
The bond between parents and baby is unique, so it's no surprise that one of the main concerns of new parents is whether hiring an NCS will affect that bond. Many parents actually report the opposite to be true. The better the quality of sleep you're able to get, the more rested and happier you can feel during the day. This may help new parents feel more present and allow them to bond better with the new baby.
Resources:
The content on this site is for informational purposes only and not intended to be a substitute for professional medical advice, diagnosis or treatment. Discuss any health or feeding concerns with your infant's pediatrician. Never disregard professional medical advice or delay it based on the content on this page.