Our editorial team personally selects each featured product. If you buy something through our links, we may earn an affiliate commission, at no cost to you.
Whether you're just getting started on your baby registry or you're already a parent veteran gearing up for baby number 2 (or 3 or 4!), you know one thing for certain: Baby products can get seriously expensive! Even the list of newborn baby essentials, from car seats and strollers to changing tables and cribs, can add up to a hefty sum—one that you might not be able or willing to spend. Thankfully, the market for reselling baby products is hotter than ever, with more and more busy parents looking to make an extra buck off of the baby gear they no longer use — and incoming parents hoping to save some serious dough by purchasing gently used gear that fulfills all their needs.
Not only is this a budget-savvy endeavor, but it is also an environmentally-conscious one as well. You're essentially giving a longer lifespan to a product that would otherwise be sitting and taking up space in a landfill. That stroller you may only need for three years could have a life of 10-12 years when shared across families!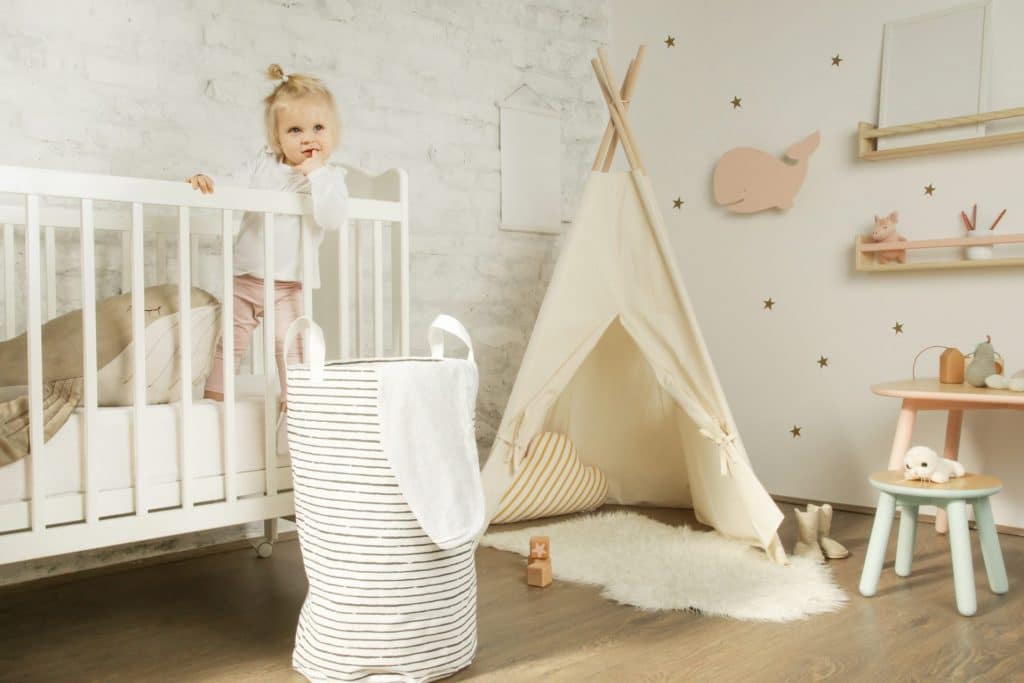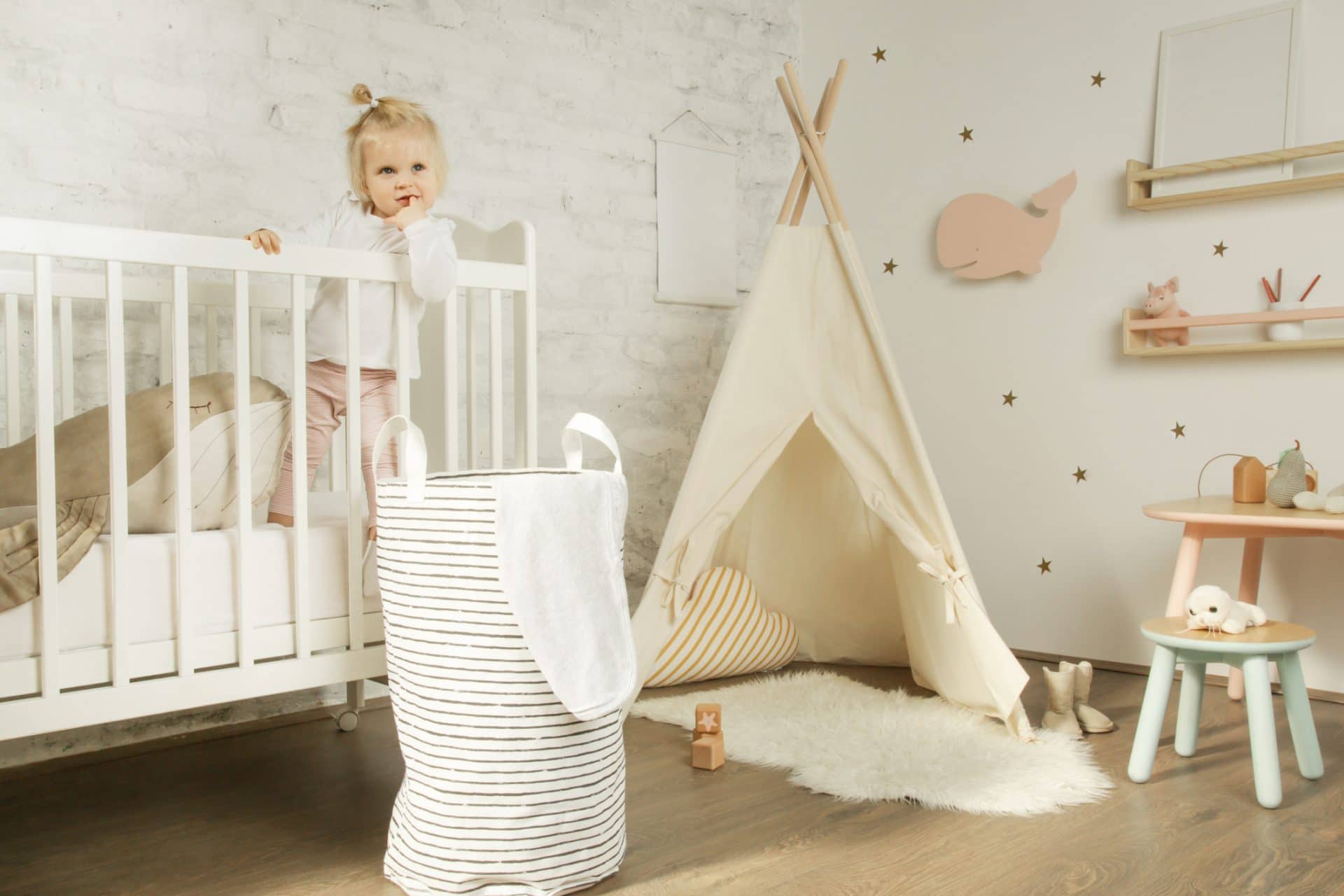 According to insight from the online baby gear marketplace Rebelstork, more and more consumers are demanding sustainability as part of their purchasing journey. "Brands are eagerly adopting the business model, lawmakers are investing in and promoting the circular economy and the global retail industry is pledging for change, fueled by new technologies that will forever disrupt the way we consume," founder Emily Hosie shares. With the most advanced technology and proprietary resale algorithm available in the resale space, Rebelstork is transforming the way parents shop—making it more convenient and price-conscious for the consumer while also giving back to planet Earth and making it more sustainable for the next generation.
Buying the top 5 baby products on the resale market
If you're a parent looking to buy baby products resale, you're in luck. There is no shortage of options available. In honor of Earth Day, we're sharing some of the best baby products on the market to buy resale.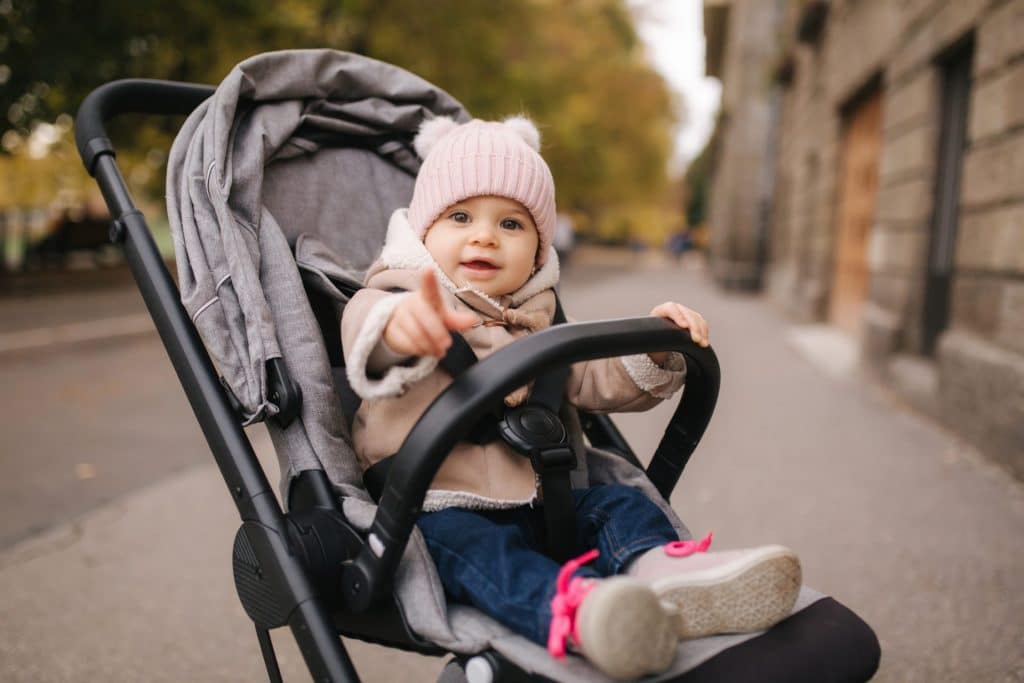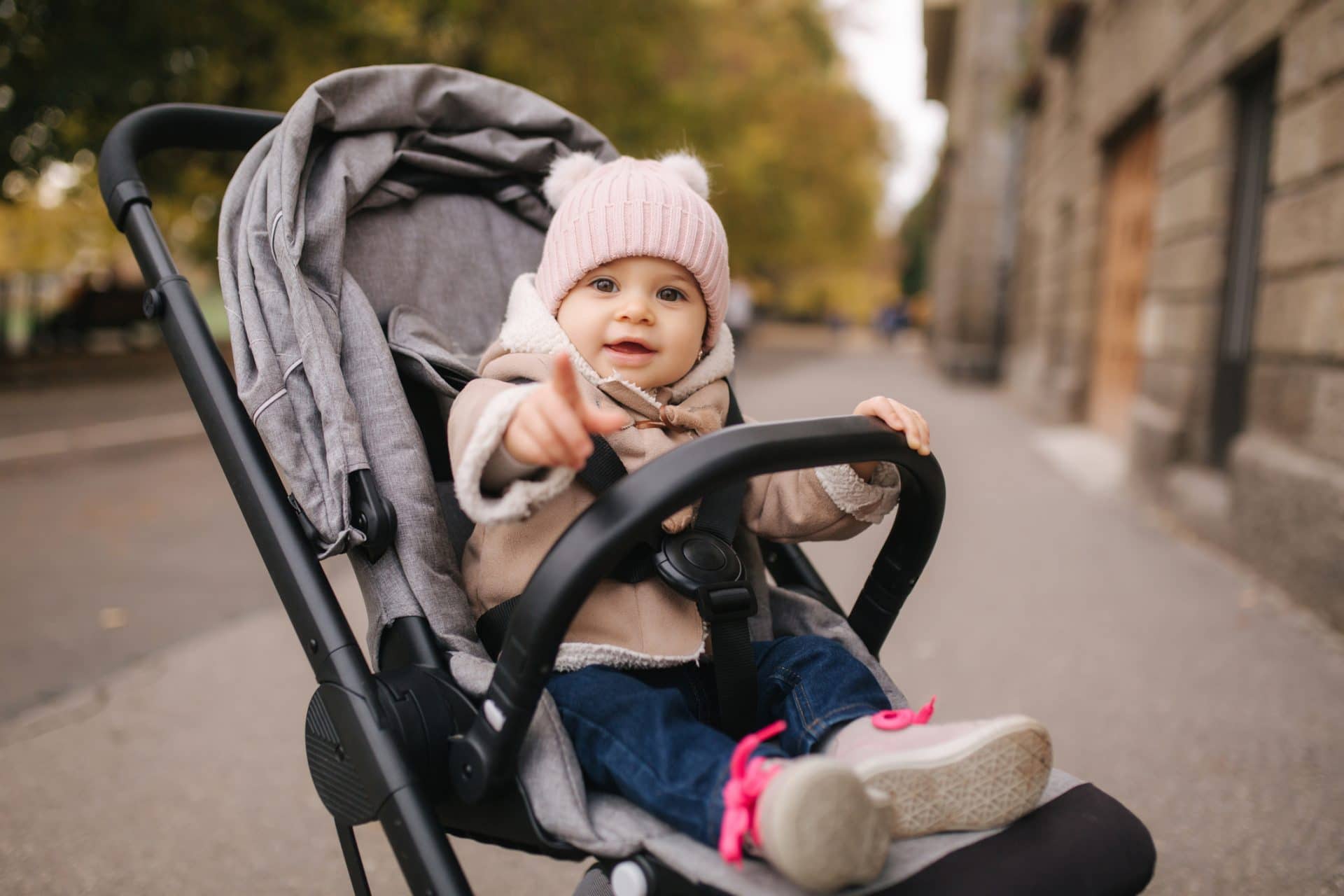 1-Buying an infant stroller by resale
Most parents would agree that a stroller is a must-have, big-ticket baby item. It's probably one of the most expensive baby gear purchases you'll make. In fact, a new high-end stroller can cost you close to $1,000! When you think about it, a stroller is a baby product you will likely use several times a week, if not once a day, so it's definitely a worthy investment. Chances are, however, that you won't be using it once your child is past the three or four year mark, when their attention span is too short for sitting idly for long periods of time. You'll also likely want several different types of strollers during those first few years—including an infant, umbrella and jogging stroller. The plus side of purchasing resale is that you can switch them out as you need them instead of having to buy them (and store them) new each time.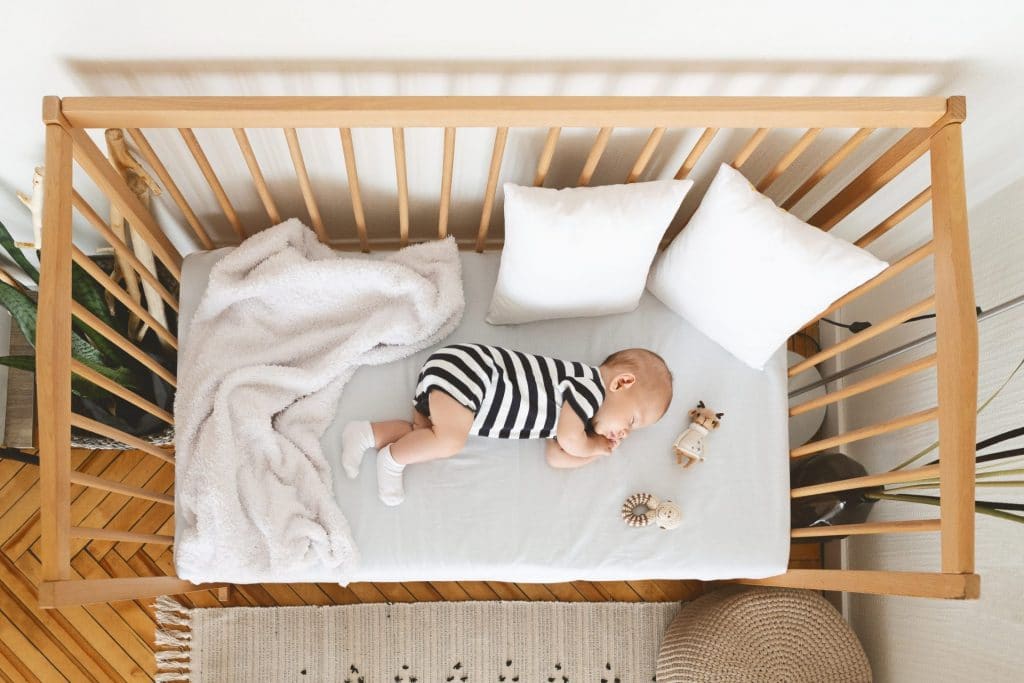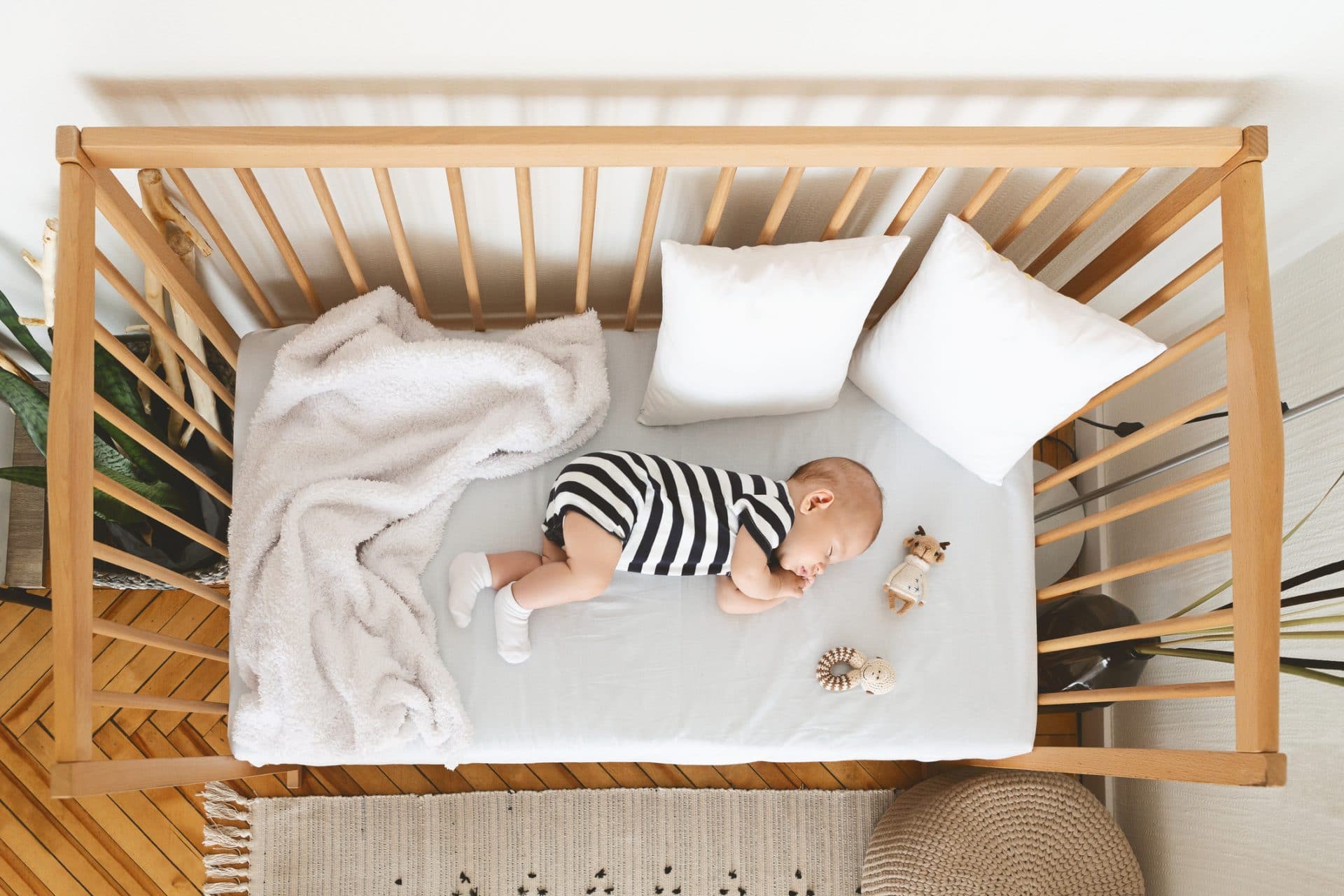 2-Buying a baby crib by resale
A crib is another big-ticket baby item that you definitely need. They tend to be priced anywhere from $300 to $3,000, depending on your style preference. The catch, however, is that, just like with a stroller, you will only be using your crib for the first two or three years of your child's life. Unless you're having another child to recycle that crib for, you'll be upgrading your kiddo to a toddler bed in no time. That's why buying a crib resale is such a smart idea. Most are made from high-quality wood and remain in good condition for years, if not decades. It is, however, important to make sure that any crib you are buying still meets current safety standards as set by the U.S. Consumer Product Safety Commission (CPSC). It's also a good idea to check for recalls as well as any missing parts.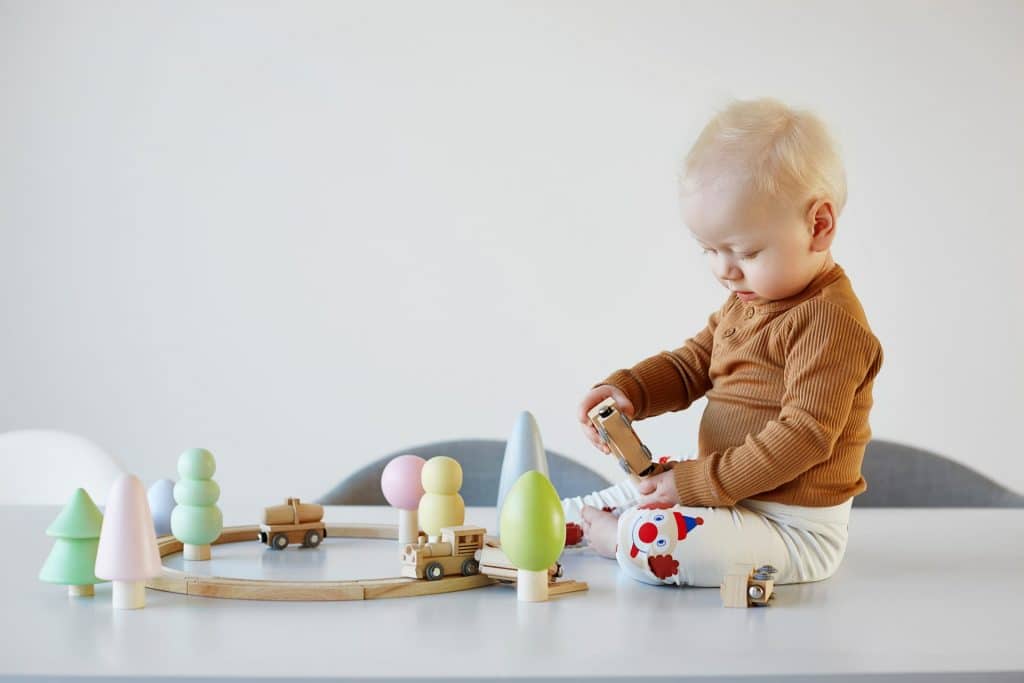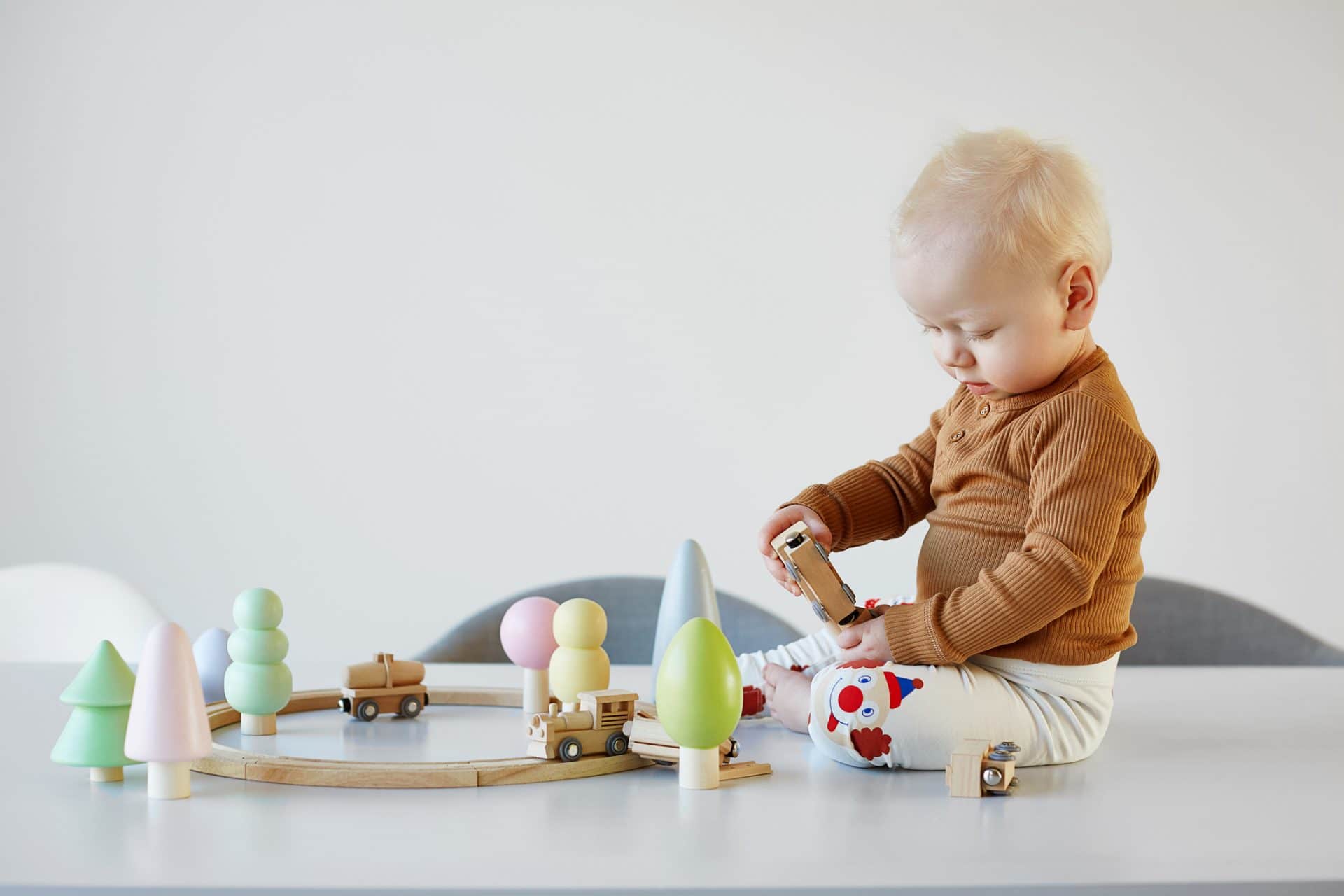 3-Buying baby clothes by resale
If there's one type of baby product that your baby will grow out of the fastest, it's most definitely baby clothes. In that first year of life alone, your kiddo will run through 3-4 clothing sizes. If you're buying all-new baby clothes, that means you'll be purchasing a brand new wardrobe every few months. Lots of baby clothes being sold on resale sites are in good to mint condition—and some are brand new, clad in tags and all. Considering your baby will be out of these clothes in a matter of months, not to mention is sure to have a blowout or two in them, definitely do yourself a favor and buy resale.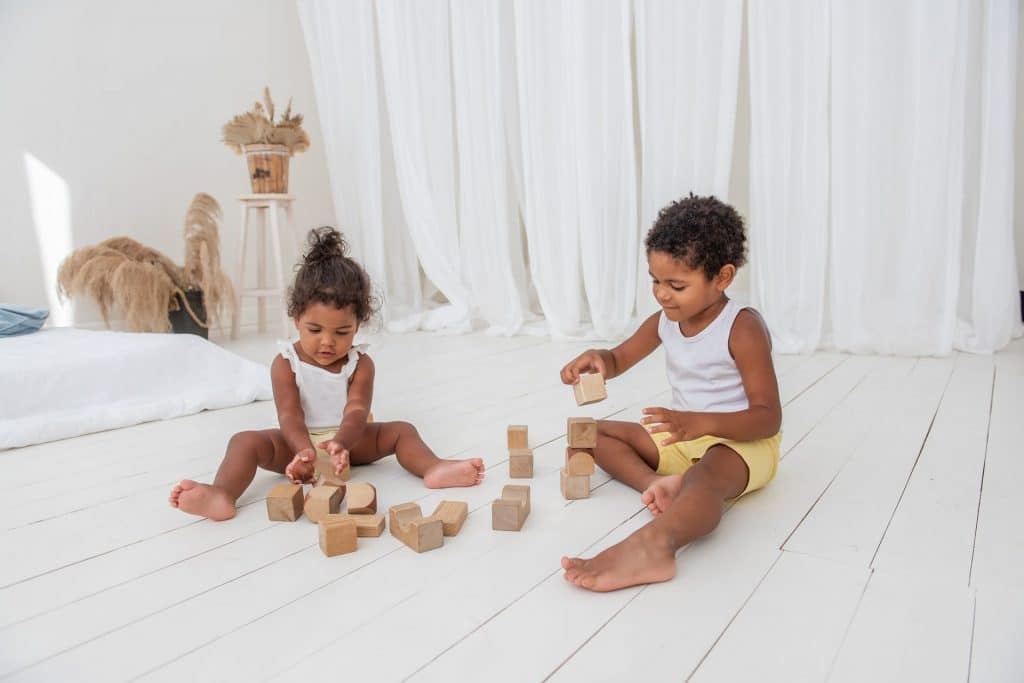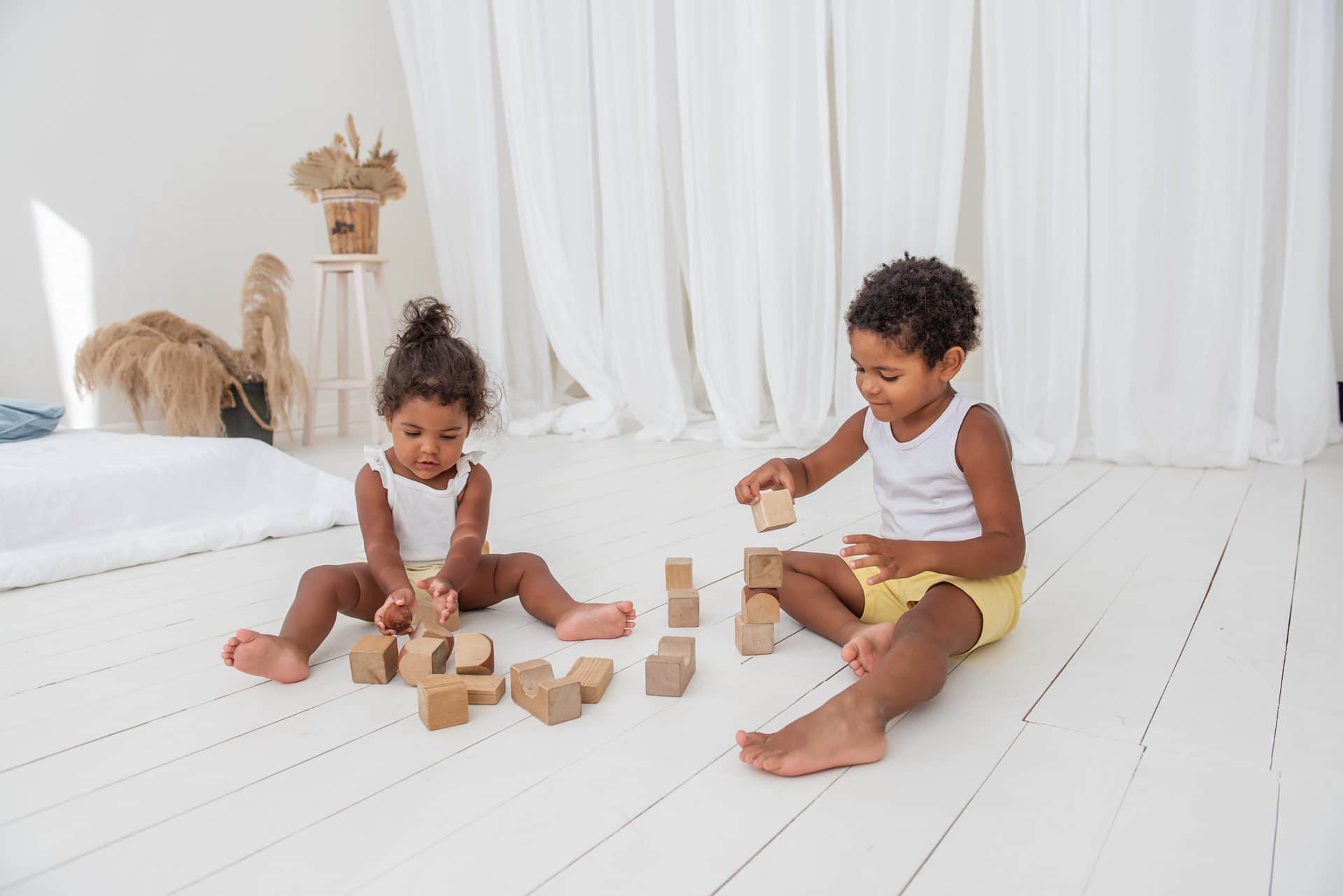 4-Buying baby toys by resale
A baby toy might look like it'll entertain your child for years and years, but, just as with clothing, baby toys have a teeny-tiny lifespan. Your baby is growing and developing at a rapid pace, so you can expect her interests and occupation preferences to change just as fast. That's why purchasing baby toys resale is such a great idea. So many baby toys are still in great condition once families are finished with them and can live another several lifetimes in loving homes—preventing them from winding up in a landfill for no good reason. In addition to checking out online resale sites, check out your local Facebook groups or consider visiting your local library to see if there are any community toy resales going on.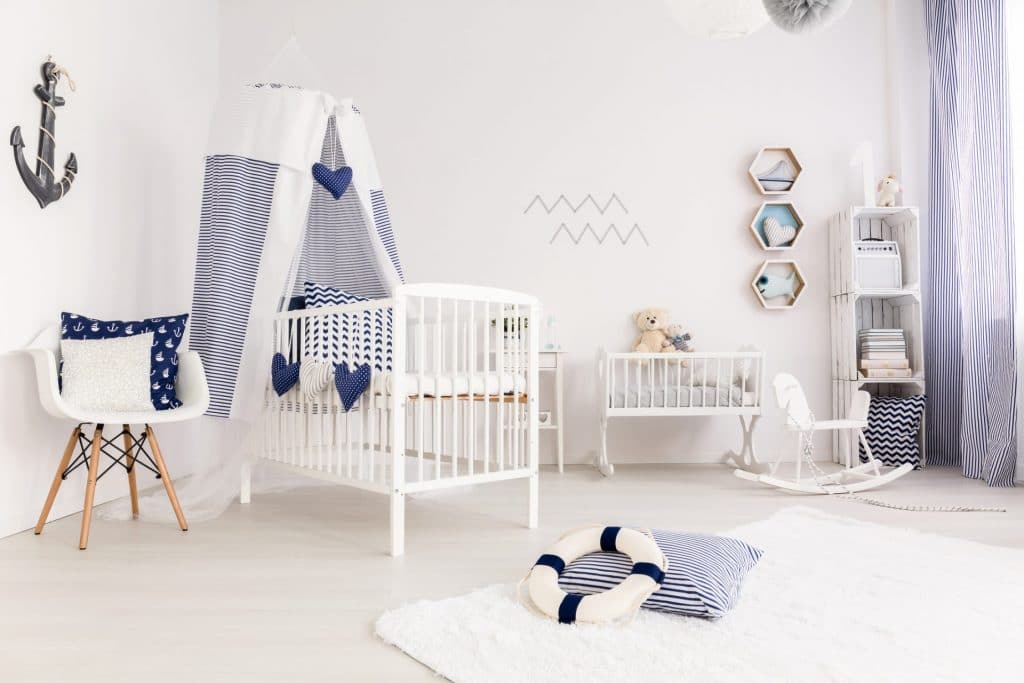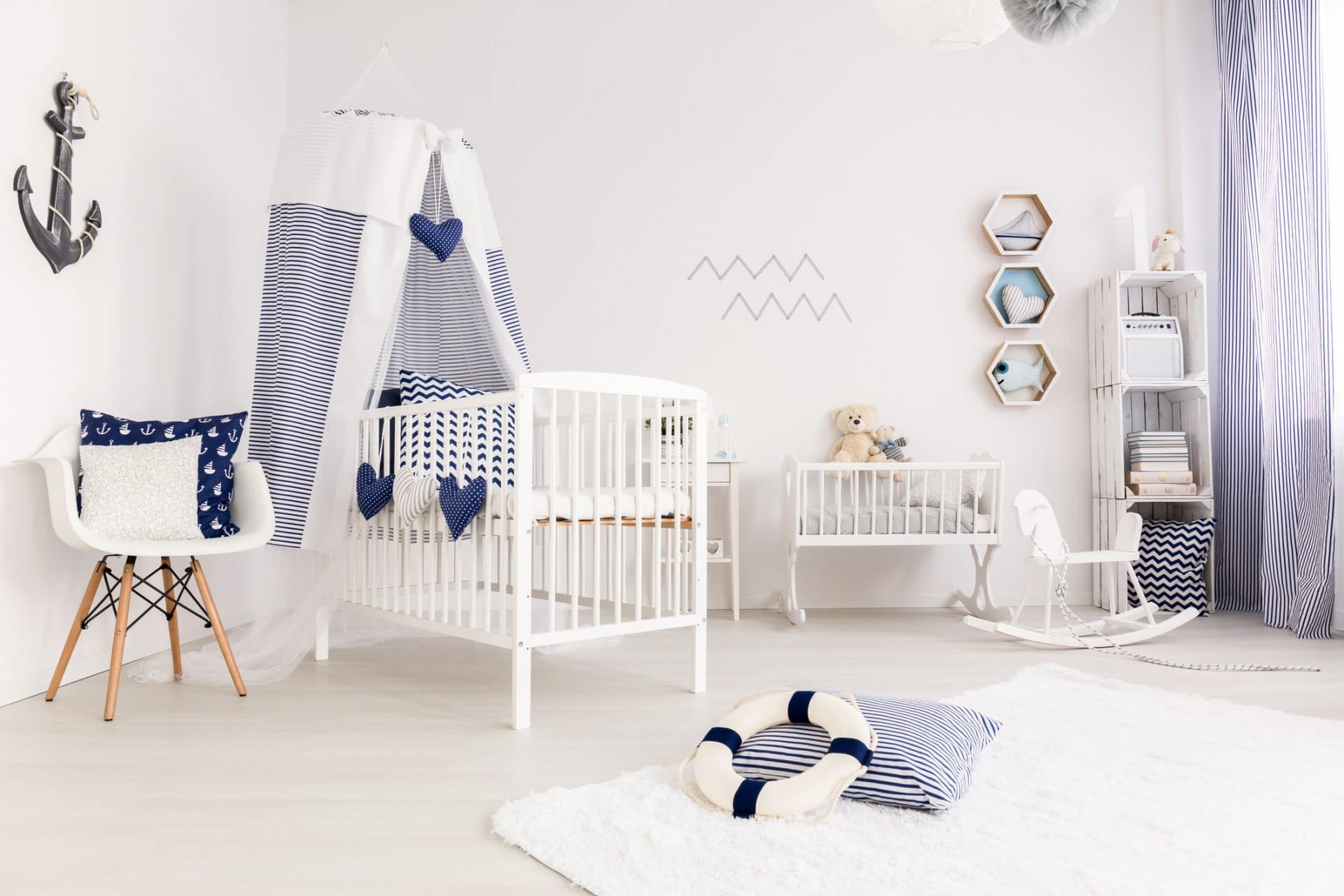 5-Buying baby furniture by resale
In addition to cribs, there are so many pieces of furniture you might think to buy for your baby's nursery. Before you purchase brand-new, consider shopping resale to see what's being offered. From bassinets to dressers and changing tables to highchairs to rocking chairs, you might be surprised by how many pieces of furniture are still in great condition and are being sold for a fraction of the price of buying brand new. Gliders, especially are great resale furniture options. If they aren't all hard wood, you can change out the fabric or give it a good cleaning to feel fresh for your baby's feedings. And changing tables can be good as new with an inexpensive, new changing table pad.
Top 10 baby brands for resale:
There are certain brands that are the most wanted on the resale market. These are trusted, loved brands that parents buy and sell, sometimes more than once.
Is it safe to buy baby products on the resale market?
It can certainly be safe to buy baby products second hand if the site is reputable— look for parent reviews! For specific products (like cribs and strollers), be sure to check for recalls and make sure all of the parts are included.
We're all about making parents' lives easier, and one of the simplest ways to do this is by saving some money and purchasing baby products that can be useful in your day-to-day lives without breaking the bank. We are big supporters of the resale market, not only for the benefit it provides parents, but also the benefit that it provides the environment.
The content on this site is for informational purposes only and not intended to be a substitute for professional medical advice, diagnosis or treatment. Discuss any health or feeding concerns with your infant's pediatrician. Never disregard professional medical advice or delay it based on the content on this page.