If you've delivered by cesarean section, your recovery looks a lot different than a vaginal birth. After my surprise C-section, I was totally unprepared for what I needed to help me while healing. You see, the baby gift list I made pre-baby only contained things for, well… my baby and maybe a few push presents for myself. Since my C-section wasn't planned, I wasn't prepared and had no back-up list in place.
I missed the memo that told me about the deep stomach burn I'd feel when laughing, and I totally didn't realize that after a non-vaginal delivery, stuff would still be leaking from my vagina. I would've pawned my entire stash of baby wipes for a list made by moms who'd actually had C-sections! I mean, nobody even told me how badly I'd need a glider or high waisted undies during my postpartum recovery!
We partnered with Mallory Whitmore, the one and only The Formula Mom, who crowd-sourced her followers to come up with a list of must-have C-section recovery items. These are the best of the best, so get ready to own your healing journey with products and hacks that will comfort and support you after your expected, or unexpected, C-section.
16 Must Have C-Section Recovery Kit Items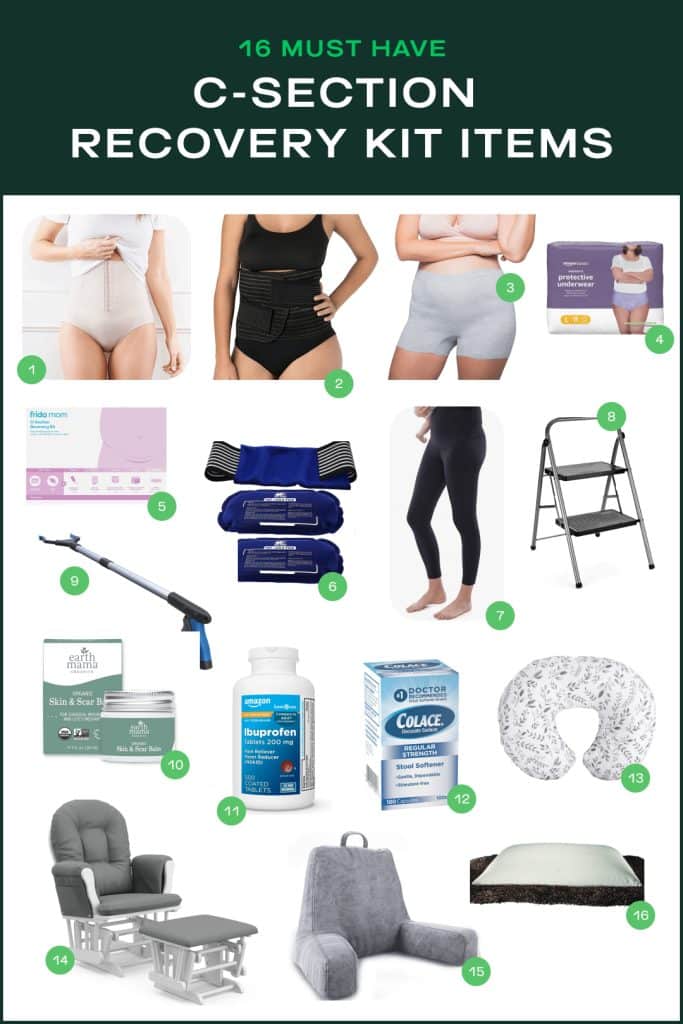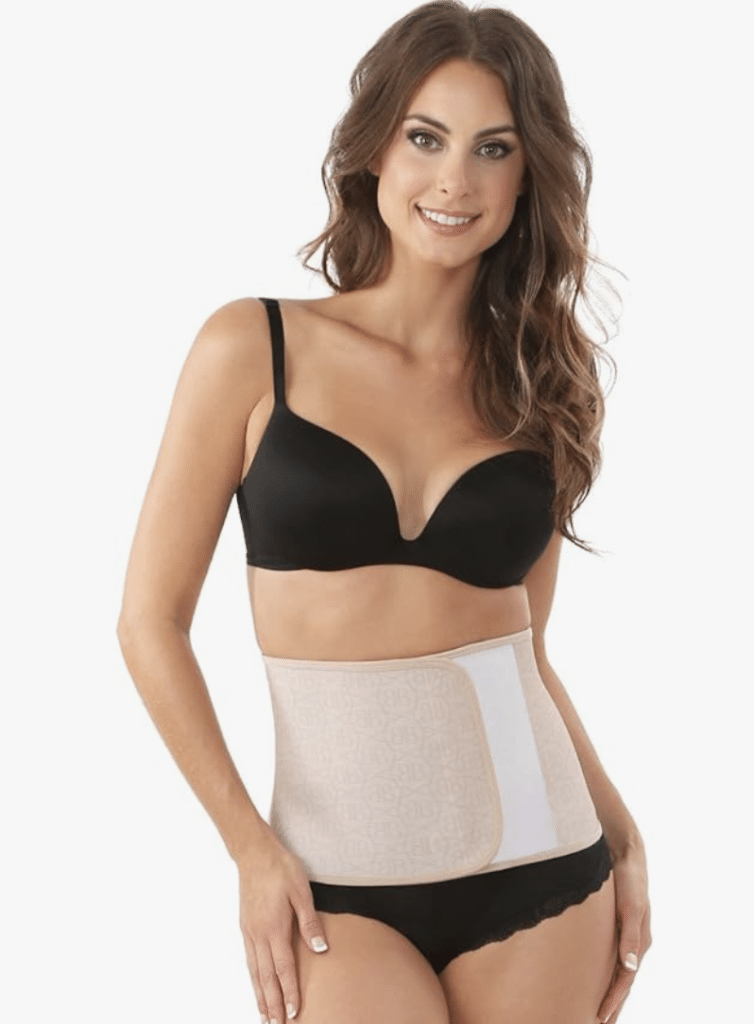 After your cesarean section, your midsection will need love, care, and as few belly laughs as possible during your healing process. This is where Belly Bandit has got you covered…um, literally. Their Power Compress Core provides stretchy compression around your belly to encourage muscles back together, making it an ideal diastasis recti belly band.
8. Best C-section recovery step stool- Delxo 2-Step Ladder
12. Best C-section recovery stool softener- Colace Stool Softener
13. Best C-section recovery nursing pillow- The Boppy Pillow
Do You Need A C-Section Recovery Kit?
Recovering from a C-section is a process that takes time and care. Each of these hand-picked items in our C-section survival kit can help you accomplish this with less stress and many of them provided me much relief from the pain associated with my surgery. All of these can support you in taking care of yourself as you care for your newborn. But remember: Offer yourself the love and compassion you need, too. This could look like asking your partner for help or asking for a small buckwheat pillow for all the giggles bound to happen when beginning your motherhood journey with your little one.