Giving birth is a gift in and of itself—after all, you're welcoming a new little member to the family. But pregnancy, childbirth, and new motherhood are no easy tasks. Hence, why push presents have become a thing. Whether it's jewelry, a massage, or a post-baby getaway, a push present is meant to celebrate a new mother for bringing life into the world. It's a little (or a big) something just for her, since she's so unselfishly given her body and her time to her baby.
If you're shopping for Mom—or if you're a mama-to-be looking for inspiration to send her own partner—we've rounded up 13 of the best push presents below. While there's something for every budget, don't be afraid to go big or go home (from the hospital, that is) with something really extra. Upgraded diamonds, a personal postpartum stylist or a weekend trip to a California chateau, anyone?
What is a push present?
A push present is exactly what it sounds like: a present you give to the person who, well, pushed out a baby. The purpose of giving one is to essentially thank them for doing all of the hard work that is nine+ months of pregnancy and then who knows how many hours of labor and childbirth. You can spend as much or as little as you'd like—in this case, the old adage "it's the thought that counts" rings true. It's all about giving Mom something to congratulate her for everything she's just gone through.
If you're going the jewelry route, think timeless pieces. "A push present should be an expression of love and excitement over this new chapter that she can wear for years to come, and hopefully pass down to the little one someday," Grace Taylor, Director of Sales at Vrai, recommends. "It's a perfect opportunity to add a super special piece to the wearer's everyday collection—something she can throw on with anything without thinking about it (because her mind will certainly be elsewhere).
Who should give a push present?
Traditionally, a push present is given by the birthing woman's partner, whether that be their significant other, husband, wife, or the baby's father. However, families may also give the new mom a push present in congratulations.
How much should you spend on a push present?
This is 100% up to you. Taylor adds, "Just like with an engagement ring, there is no magic formula on what to spend for a push present." Some people use this as an opportunity to upgrade engagement rings (we have one friend who went up 4 carats!) or update to a more personal or modern style.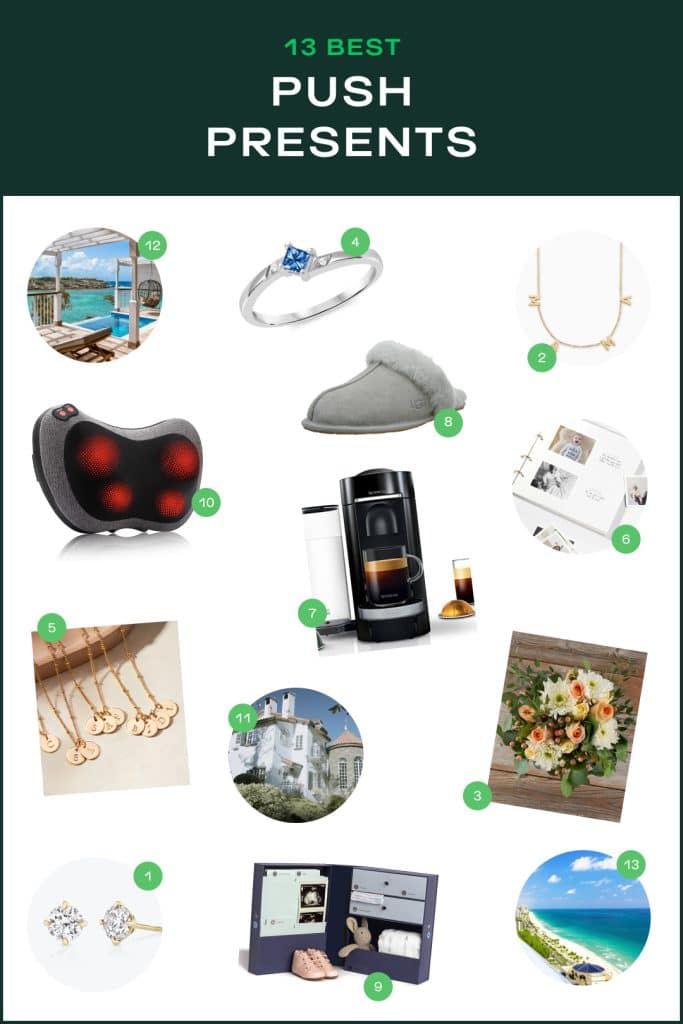 13 Best Push Present Ideas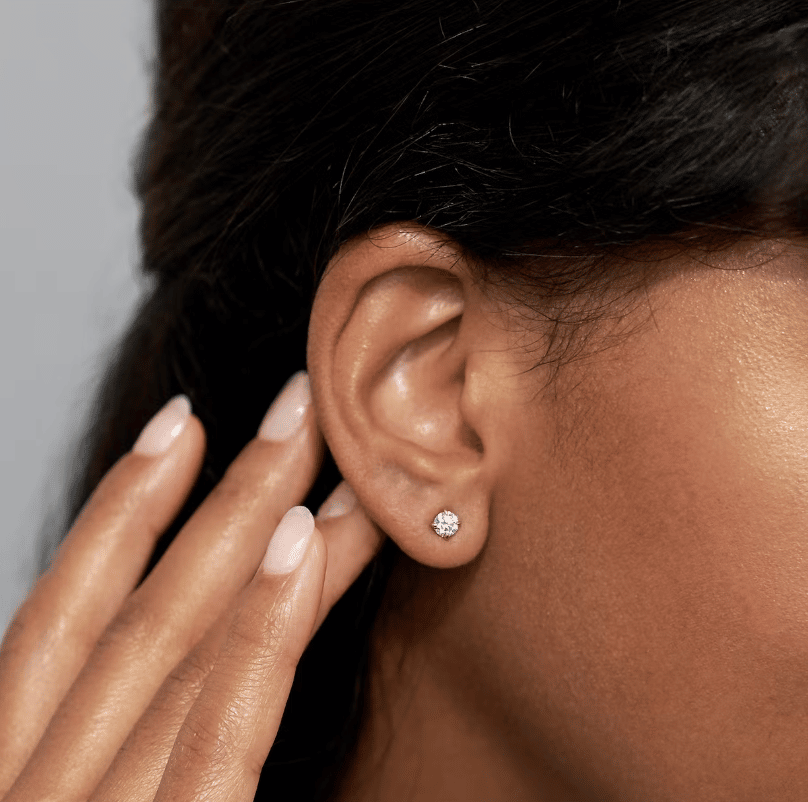 They say diamonds are a girl's best friend, so who wouldn't love to get bedazzled with a pair of sparkling studs post-delivery? These ones from Vrai are timeless and stunning, and available in a breathtaking variety of cuts, colors, and carat weights. She can go with the classic princess cut, the more modern emerald, or anything in between. Grace says they're one of the most popular push presents from Vrai.
Best Trips as Push Presents
11. Best city escape push present, Chateau du Sureau
Does everyone give a push present?
No. And a push present is not necessary. Unless of course the new mom to be is expecting one, or is the kind of person who would appreciate the thought— and the gift.