Our editorial team personally selects each featured product. If you buy something through our links, we may earn an affiliate commission, at no cost to you.
There are countless baby products that you feel pressed to purchase ahead of your baby's arrival and even long after she's made her entry into this world. While some well-meaning friends and family will swear by certain products and others will tell you they're a waste of money, one item that everyone can agree you'll be needing is the best baby wipes.
Whether you're breastfeeding or formula feeding, your baby is going to pee and poop a ton as a newborn especially. In fact, you can expect to go through some 35-40 baby wipes every day in those first few months, which means a pack a day at least. Needless to say, baby wipes should certainly be on your baby registry or at least on your list of baby items to stock up on.
As with most baby products, however, there's no shortage of baby wipe brands on the market today, each claiming to be softer and gentler on your baby's bottom than the next. Finding the right one for you and your baby can be a bit overwhelming, but it helps to know what to look for.
What to look for in a baby wipe
Your personal preference will come into play a lot when it comes to choosing the right baby wipe, as every brand has different ingredients, texture and level of wetness.
1. Price
You're going to go through a lot of baby wipes in that first year, so it's understandable that price plays a role in your decision over which baby wipes brand to purchase. Pro tip: Buy in bulk to save money as opposed to purchasing a single pack of wipes off the counter each time. Amazon's subscribe feature is a great facilitator to help you do this.
2. Ingredients
Most baby wipes manufactured today are formulated with ingredients that are safe for your baby's bottom, but it still pays to browse the list to make sure there are no potentially harmful ingredients that could cause redness or irritation. Also, just because a baby wipe says it's "all-natural" doesn't mean it's hypoallergenic, which could pose a problem for an ultra-sensitive bottom.
3. Eco-friendliness
Like most single-use products, wipes can be quite bad for the environment, so it's always a plus to purchase biodegradable wipes that won't sit in landfills until the end of time or go for reusable baby wipes (yes, these do exist!).
What are the safest baby wipes to use?
When it comes to safety, the best baby wipes are those that are formulated with safe ingredients that won't cause irritation to your baby's bottom—ideally baby wipes that are free of parabens, sulfates, fragrances, alcohol, chlorine and phthalates.
Which baby wipes are best?
This is a question that only you can answer after having tried a handful of baby-wipe brands. What we can say is that certain baby wipes rank higher on most new-parents lists of favorite products than others, and we've compiled them all in the list for you below.
Which is the best baby wipes for sensitive skin?
Just as with shopping for baby formula, it's important to consider your baby's sensitivities when shopping for baby wipes. Try to avoid the potentially harmful ingredients we mentioned above—parabens, sulfates, fragrances, alcohol, chlorine and phthalates. It's also a good idea to look for the "hypoallergenic" label, which indicates that the wipes are created consciously with sensitive skin in mind.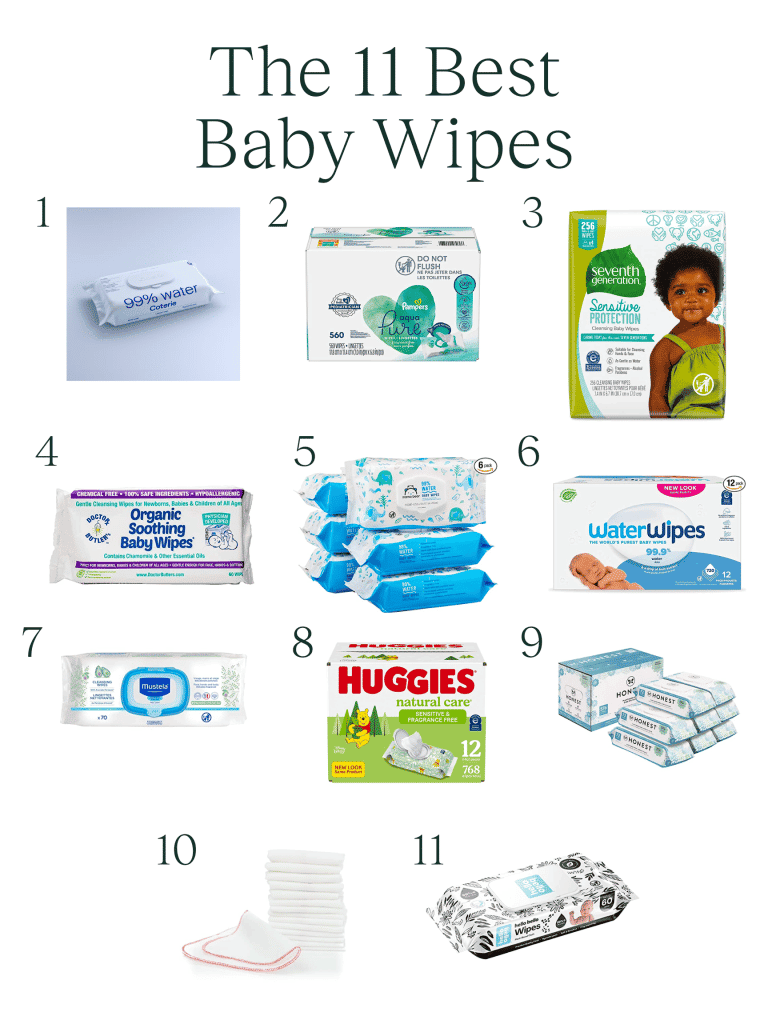 The 11 Best Wipes for Babies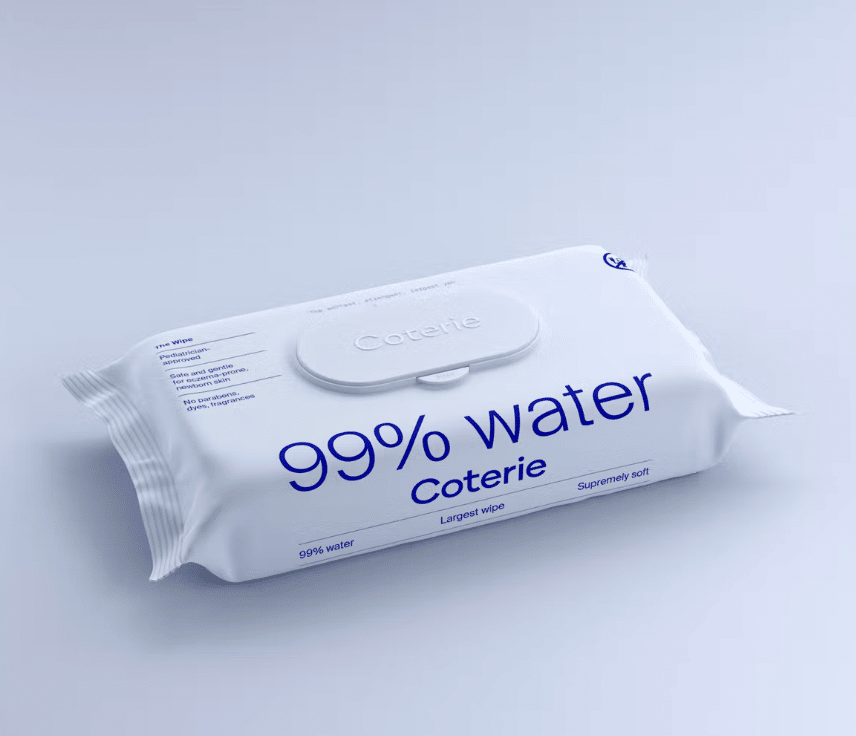 Parents are slightly obsessed with Coterie's diapers, now same for the wipes. Coterie's new wipes are larger, gentler and made of 100% biodegradable, plant based fibers and 99% purified water. This means they are stronger, softer and up to 30% larger than average (better tushy clean per wipe!). They are safe for sensitive skin and have received the National Eczema Association's Seal of Acceptance™. Plus we love the press-top lid for easy, one-handed, grabbing.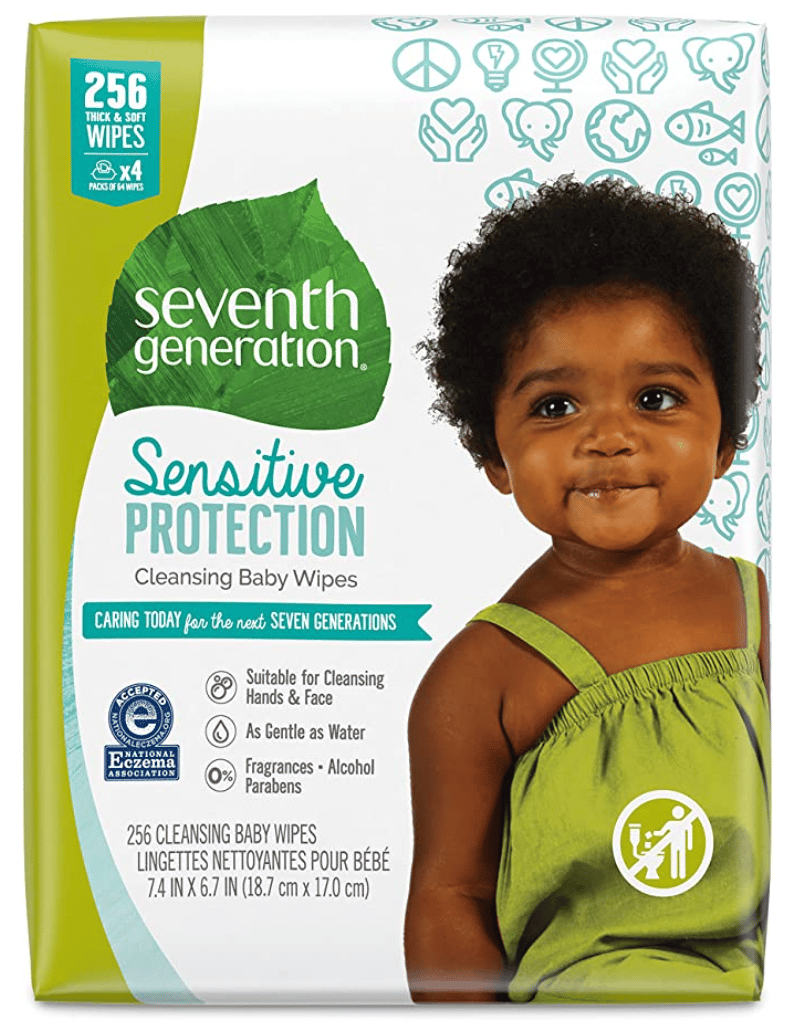 Seventh Generation is known for their use of natural ingredients that won't cause irritation, so it's no surprise that their baby wipes are also top contenders in the best baby wipes category. They are fragrance-, alcohol- and paraben-free and even come in refillable versions for eco-conscious parents looking to avoid unnecessary packaging. Just pop these wipes right into your reusable baby wipes dispenser and wipe away.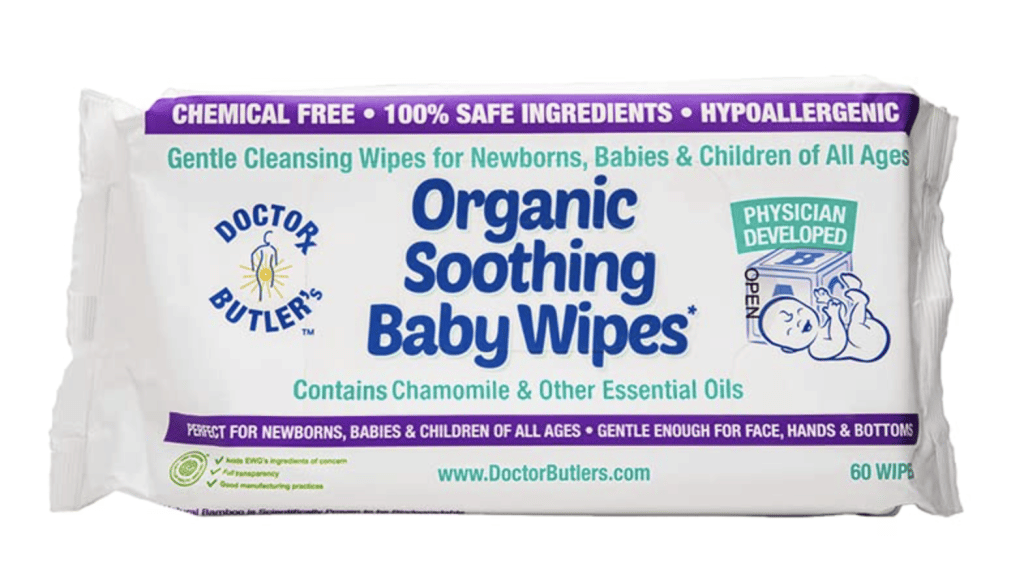 If "organic" is important to you, you can find baby wipes that fit the bill with this brand by Doctor Butler's. They're hypoallergenic, so very gentle on your baby's delicate skin, and made from organic bamboo that's infused with soothing essential oils including chamomile and calendula. This brand is verified by the Environmental Working Group, which sets high standards for what's considered to be "safe and natural," especially in the baby sphere, and, of course, are free of potentially harmful ingredients including chlorine, rayon, alcohol, phthalates, formaldehyde and parabens.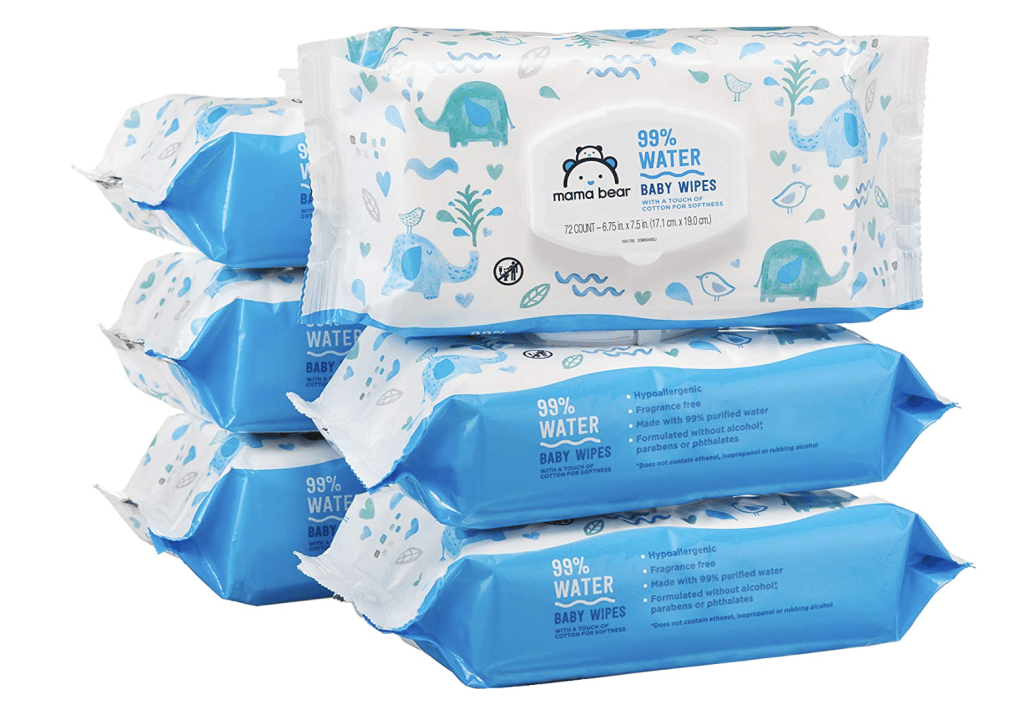 Of course, Amazon makes their own brand of baby wipes under their "Mama Bear" label—and these should definitely be considered, especially if you're looking to save in the diapering department. They're made from cotton and infused with 99 percent purified water. They're also hypoallergenic and free of any scent, so you can feel rest assured that your baby is unlikely to have a negative skin reaction. They're also great for storing in the car to help clean hands and faces on the go.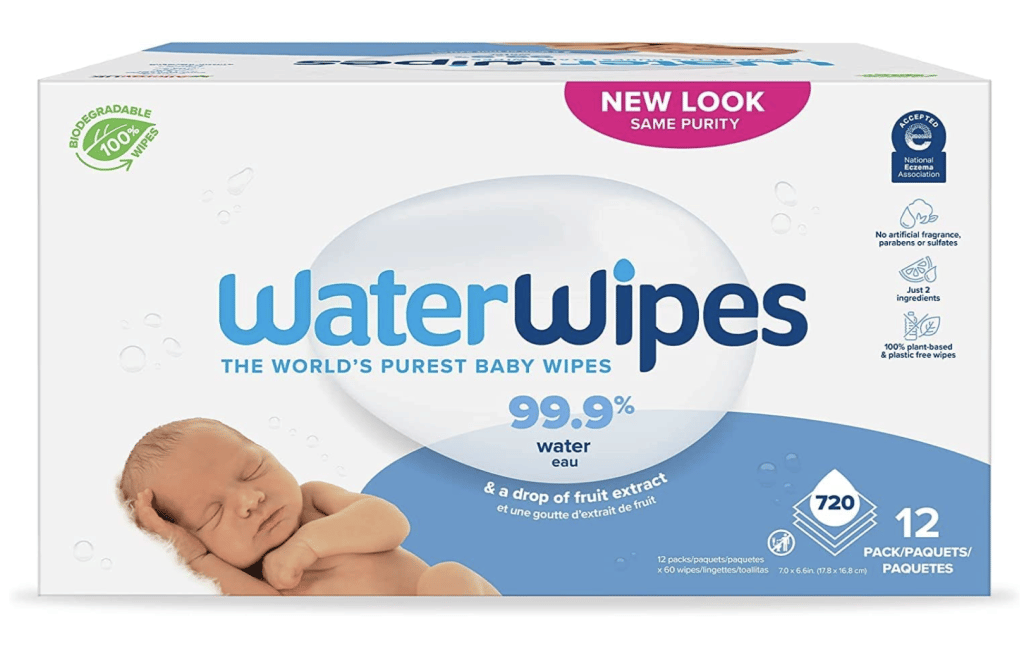 Talk about baby wipes that never dry out! As the name suggests, these wipes hold their liquid count for the long haul. They're hypoallergenic, fragrance free and formulated with safe ingredients for your baby's skin (no parabens, sulfates, plastic or other harmful chemicals) and are made with 99.9 percent purified water with just a drop of fruit extract for soothing purposes. They've also received the seal of approval from multiple organizations including the National Eczema Association of America.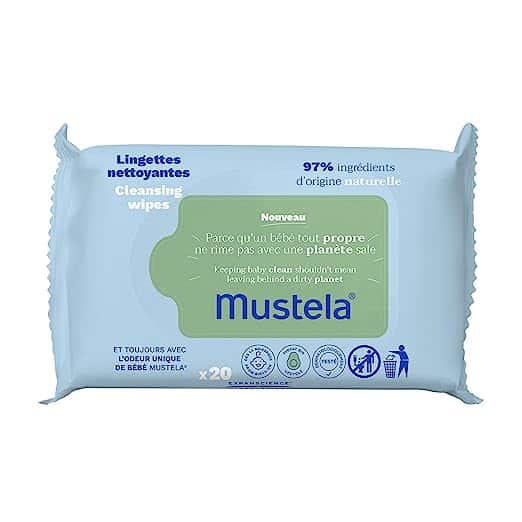 If you can splurge a little, these baby wipes are quite nice. The brand has been around since the 1950s and is family-owned, selling an entire line of baby-care products, each made with natural ingredients that are safe for your baby's delicate skin. Their wipes are 97 percent plant-based and are free from alcohol, parabens and phthalates, however, they do have a light scent. They're super soft with natural Avocado Perseose which hydrates and moisturizes.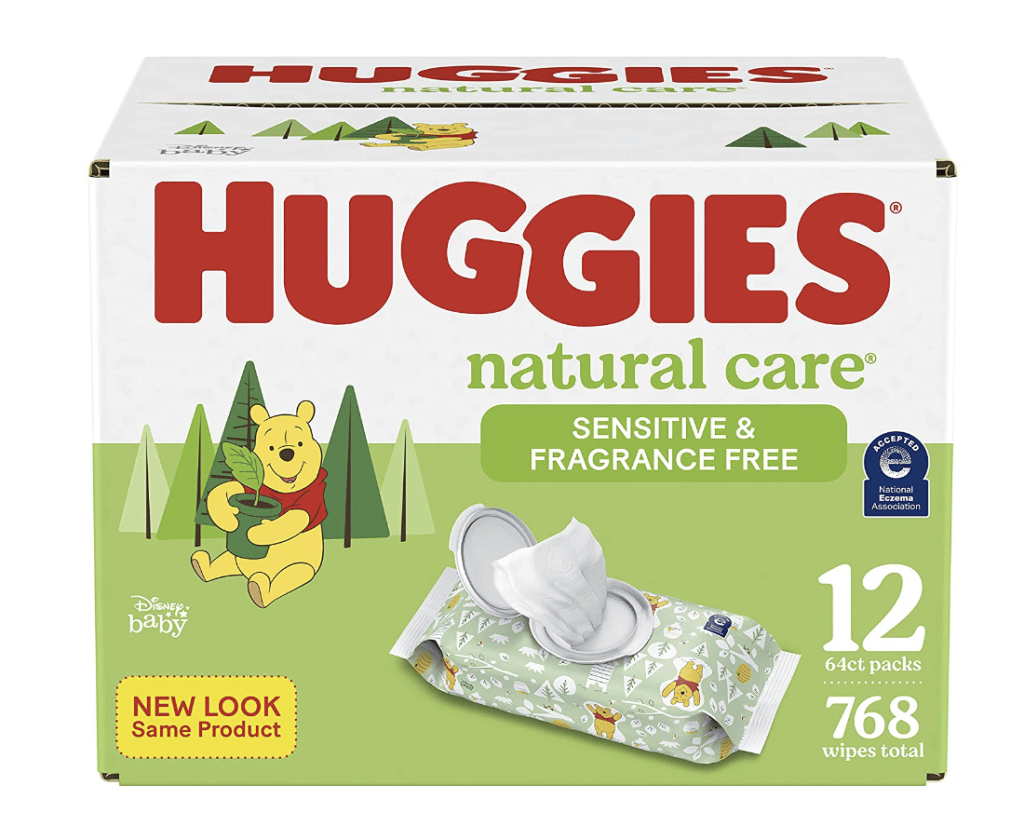 Newborns have the most delicate skin because, well, they're fresh out of the womb. For the first few months, it can't hurt to use unscented wipes that are hypoallergenic, like these from Huggies' Natural-Care line. They're made with 99 percent purified water and got the thumbs up from the National Eczema Association. They are also free of lotions, fragrances, dyes, parabens and alcohol.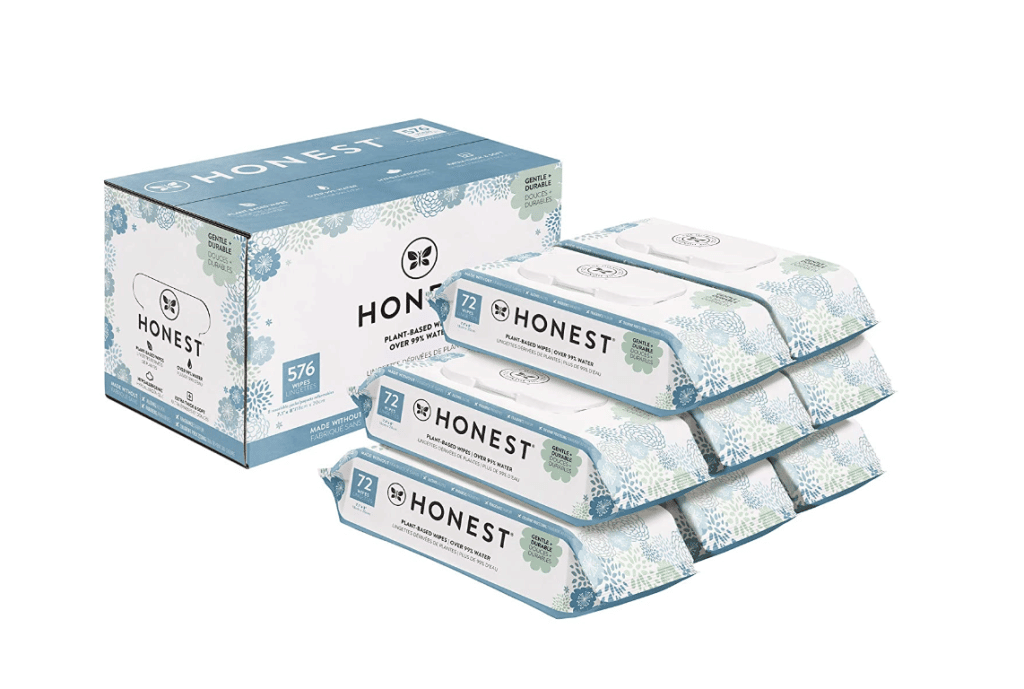 Chances are, you're familiar with this natural brand launched by co-founder and actress Jessica Alba. It's quickly become popular with parents, as it's free of harmful ingredients and stands up to other competitors in terms of quality. Their wipes are definitely top contenders. They're 100 percent plant-based and contain more than 99 percent water. They're also derm-tested, hypoallergenic and certified by the Environmental Working Group (EWG).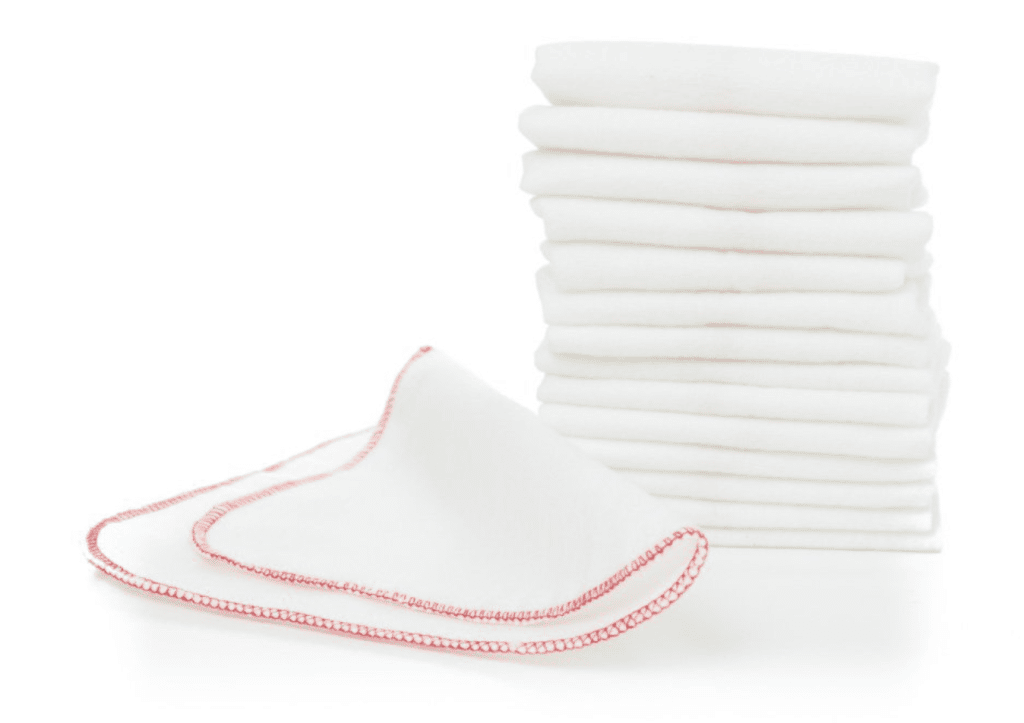 The thought of reusable baby wipes might gross you out at first, but it's without-a-doubt the safest choice for the environment, not to mention your pocket. This 15-pack comes with 100 percent unbleached cotton flannel wipes that you can wash time and time again without them losing their quality and texture. It's definitely advised to get a few packs—maybe three so that you have 45 wipes to work with minimum.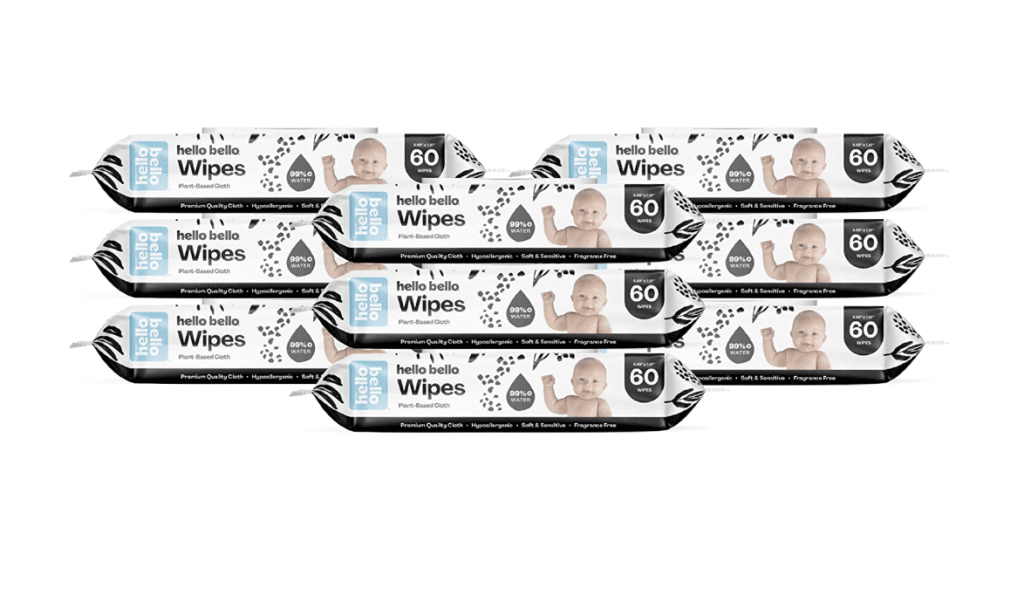 Founded by married actors Kristen Bell and Dax Shepard, this baby-care brand is quickly becoming popular, especially in the diapering sphere. First off, they're reasonably priced and their products are free from the myriad of potentially harmful ingredients often used in personal care products—with baby products being no exception. Their wipes are unscented and affordable—plus you can order them in bulk.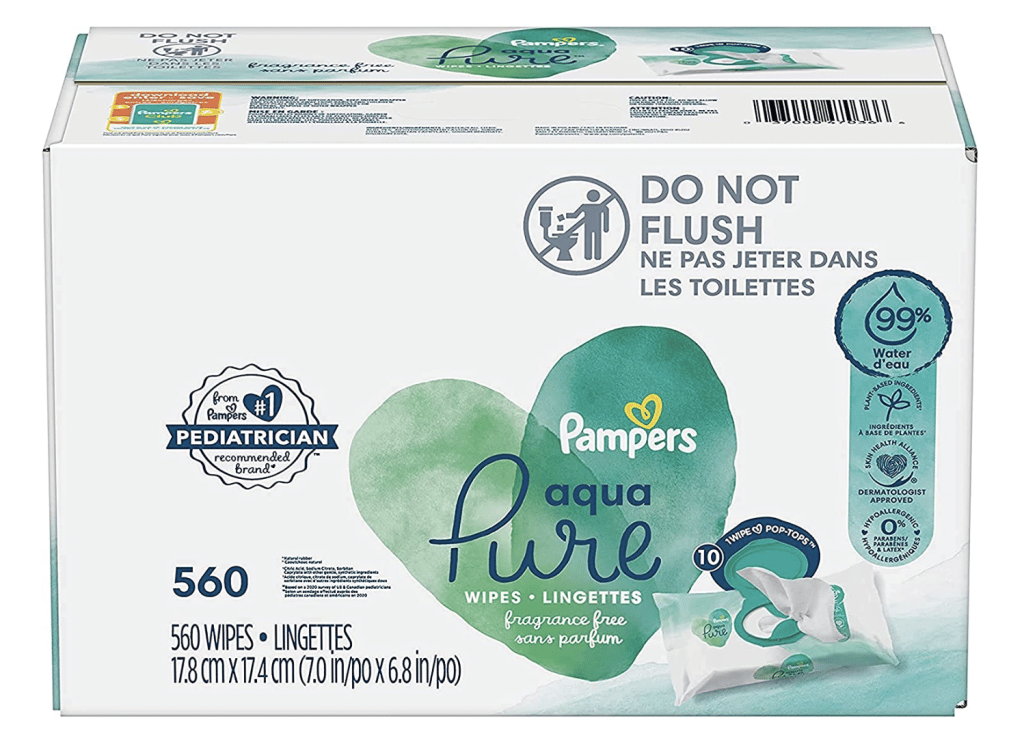 Pampers has long been a trusted brand in the diapering space, but their Pamper's Pure line has quickly become a fan favorite among new parents. First off, their wipes are super wet and stay wet even when exposed to air for a significant period of time. They're also incredibly gentle and hypoallergenic, formulated without any alcohol, fragrance, latex or parabens. You can use them on sensitive baby skin since they're pH-balanced plus they come in a bulk so you can save. This pack of 10 comes out to just over $2 a pop.
Baby wipes are just one of those baby-care products that you will undeniably go through in droves during your baby's first year of life, so it's a good idea to find a brand or two that you trust to do the job of cleaning your baby's bottom without causing unnecessary irritation. It also helps if you can find a brand that allows you to buy in bulk or subscription because you're sure to go through a ton in those first few months especially. Happy diapering!
The content on this site is for informational purposes only and not intended to be a substitute for professional medical advice, diagnosis or treatment. Discuss any health or feeding concerns with your infant's pediatrician. Never disregard professional medical advice or delay it based on the content on this page.