Our editorial team personally selects each featured product. If you buy something through our links, we may earn an affiliate commission, at no cost to you.
Going back to work after maternity leave can make any new mom anxious. If you'll be pumping away from home and spending some quality time in the lactation room at work as a breastfeeding mom, you might be looking for tried and true tips for pumping at work. To help ease the transition and maximize your time pumping breast milk, we're sharing 12 tips for how to pump at work along with helpful pumping products.
The PUMP Act
With the recent passing of the PUMP Act, it's important to familiarize yourself with the accommodations now being offered to nursing moms. This means knowing what your rights are, too! We spoke with Patrice Meagher, the founder of MilkMate, who is a mother of four and a leader in creating successful pumping spaces in the workplace.
"The PUMP Act expands the legal right to receive pumping breaks and private space for nearly 9 million more workers, including teachers, registered nurses, farmworkers, and many others," says Meagher. "Now that the right to break time and a private space have been more widely established, working moms should feel more protected and better enabled to pump at work if they so choose."
How can employees advocate for themselves if their company does not yet offer the pumping space/protections they need?
Meagher gives her expert recommendations:
Educate employers on the recently passed PUMP Act
Share with their employer best practices on building out a wellness room and supporting moms as they return from maternity leave (e.g., providing a fridge to store milk, access to a sink, wipes to clean the area, etc.)
Introduce their employer to MilkMate, who will educate employers on all the benefits of their turnkey solution that addresses employees' breast pumping needs while in the workplace
Milk Drunk's 12 Quick Tips for Pumping at Work
1. Wear an easy access pumping bra
If you're like me, you want to be able to wear your new back-to-work outfits and be able to easily work a clip down nursing bra. This doesn't have to mean taking off your bra or getting undressed to pump at work. My usual pumping protocol is to pull my bra/shirt/dress up over my breasts and wear a hands free pumping bra that has a really secure fit with my pump parts. A tight fit ensures you'll be able to pump the most milk. Be sure to readjust the fit of your pump bra every few days to keep it secure.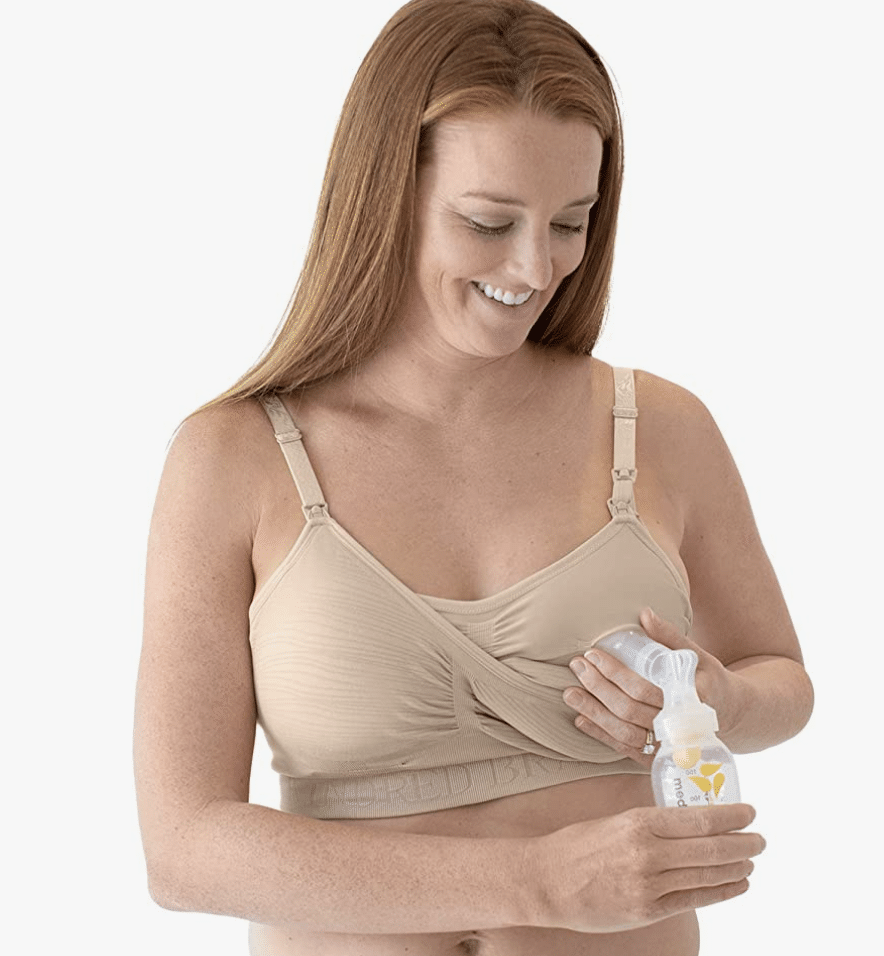 Shop for more pumping bras here!
2. Pack plenty of breast milk storage bags
I forgot to pack storage bags once and found myself pouring several ounces of freshly pumped breast milk into a to-go soup container because I had no way of transporting the milk home. Order a box of your favorite breastmilk storage bags in a large quantity to leave in the office so you don't have to overthink it.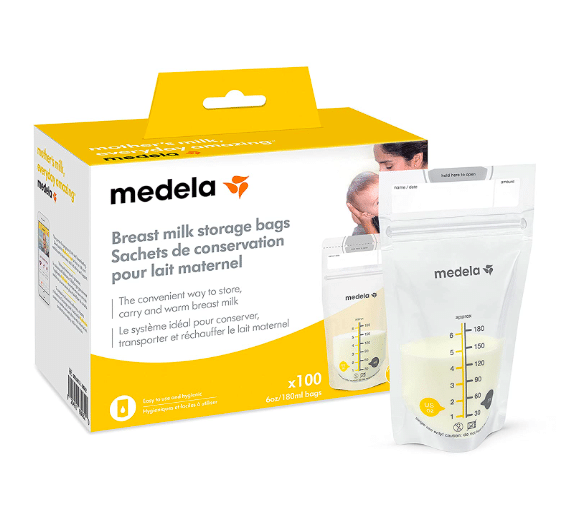 These ready to use breastmilk storage bags are constructed from a durable double-layer material and built-in double zipper seal to keep your breastmilk safely stored in the fridge or freezer.
Shop for more breast milk storage bags here!
3. Bring your own cleaning sponge, dish soap, and labeled plastic bag
If you work in a large office like I do, the lactation room can be a busy spot. I like knowing that my sponges aren't being used on other people's pump parts. I keep my own sponge and dish soap in the office for this reason. This gives me peace of mind that my parts are as sanitary as possible in between pumps.
This durable and interchangeable brush head set makes it easy to clean every part of a baby bottle as well as your pump parts. The different bristle materials and sizes are helpful for cleaning narrow neck flanges and small baby bottles.
Shop for more baby bottle brushes here!
4. Label everything
At one point in my first pumping journey I often had the Mother's room all to myself. It was blissful. If I wanted to leave a few things lying out, no one would know. But after giving birth to my second baby, the lactation room was so busy it could be booked solid for the entire day. Between six of us new moms it was easy to get parts mixed up. I highly recommend labeling all of your items to ensure that no one is using your tubes, plastic parts, or sponges.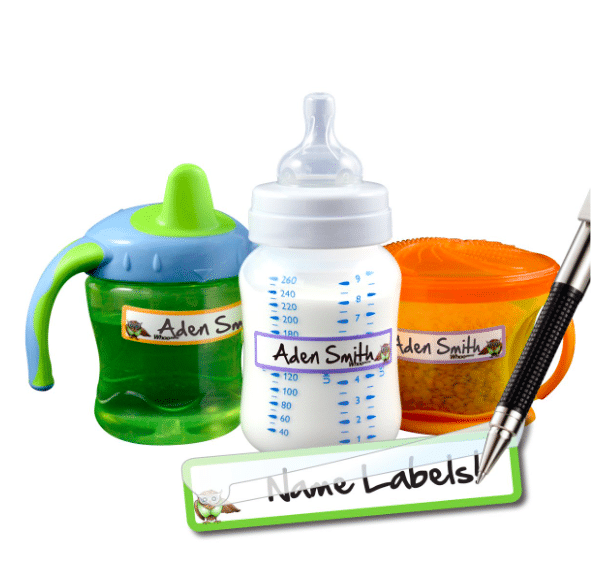 Self-laminating labels provide protection from water and smudging, making them perfect for labeling all of your pumping products. These labels are dishwasher and microwave safe so you only have to label your items once.
Shop for more dish dishwasher-safe labels here!
5. Use headphones
Leave a pair of headphones in the nursing room so that you can disconnect with your favorite playlist. This can help you zone out a bit and even optimize your letdown. Headphones can allow you to dial into meetings as well – just don't forget to turn off the video before joining!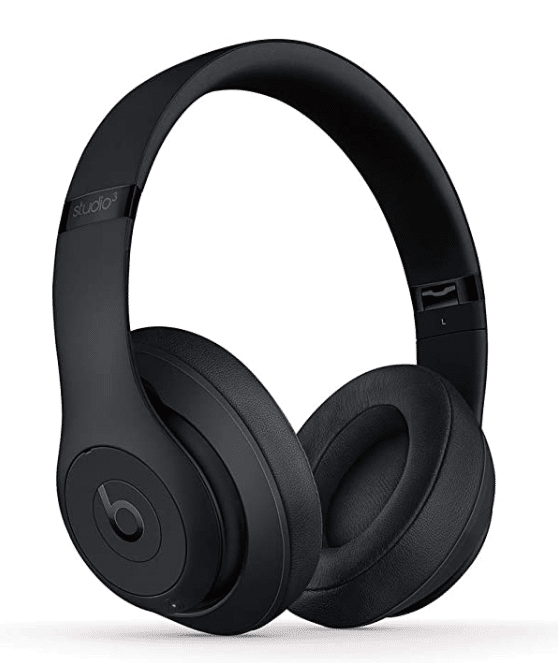 Beats Studio3 are high-performance wireless noise cancelling headphones, compatible with both iOS and Android devices. Up to 22 hours of battery life enables full-featured all-day wireless playback.
Shop for more breastfeeding headphones here!
6. Invest in a small mesh cooler that can fit in your purse
You don't need a large hard-sided cooler for your milk supply. A small mesh cooler that can easily fit into your work purse or a tote works best. Remember, this is something you're going to have to bring along on your commute every day so keep it lightweight and simple.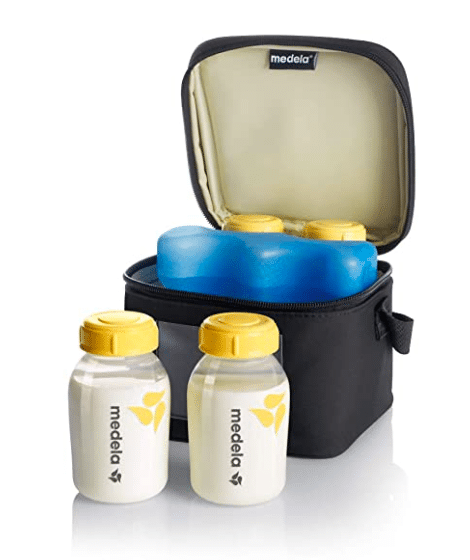 Medela is the #1 Physician Recommended Breastmilk Storage Product in the US. It's perfect for a secondary container to transport breast milk from work to home or to leave at daycare.
Shop for more breast milk cooler bags here!
7. Be ready for cleanup with wipes
Milk drips are going to happen. It's just a part of pumping. It makes sense to keep stain remover wipes on hand so that you can do a quick cleanup after pumping and before heading into a meeting.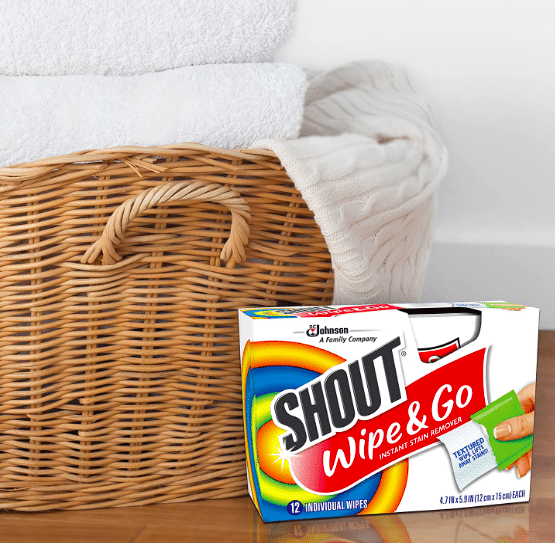 Individually packaged and portable — with no washing required — making it perfect for out-of-home stains. Textured, double-sided cloth helps break up stains so they're easier to lift and remove from fabric. Tough on stains, but gentle on your fabric. Even after breast milk leaks.
Shop for more laundry wipes here!
8. Fuel yourself with your favorite pumping snacks
Is it just me or does pumping make you super hungry? I love to have protein bars, dried fruit, or easy travel snacks ready to go during pumping sessions. Keep it easy and bring healthy snacks in on Mondays to graze on throughout the week.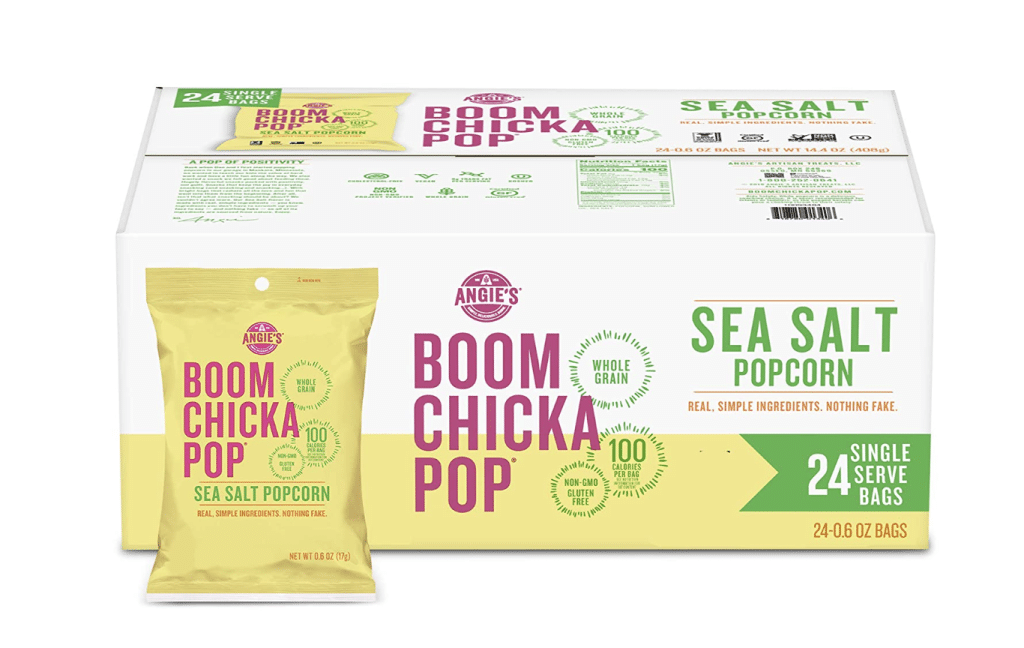 For when you need something to eat on the go, you'll love the ease of portioned snacks like these popcorn bags. I always reach for something salty and having a healthy option keeps me from getting hangry or choosing a snack that will leave me feeling bloated or tired.
Shop for more breastfeeding snacks here!
9. Hydrate while you're breastfeeding
Drinking plenty of water is essential for pumping breast milk. Hydrating constantly will keep you energized and able to pump plenty of milk for your baby. Try to drink water each time you pump so that you're staying hydrated throughout the day.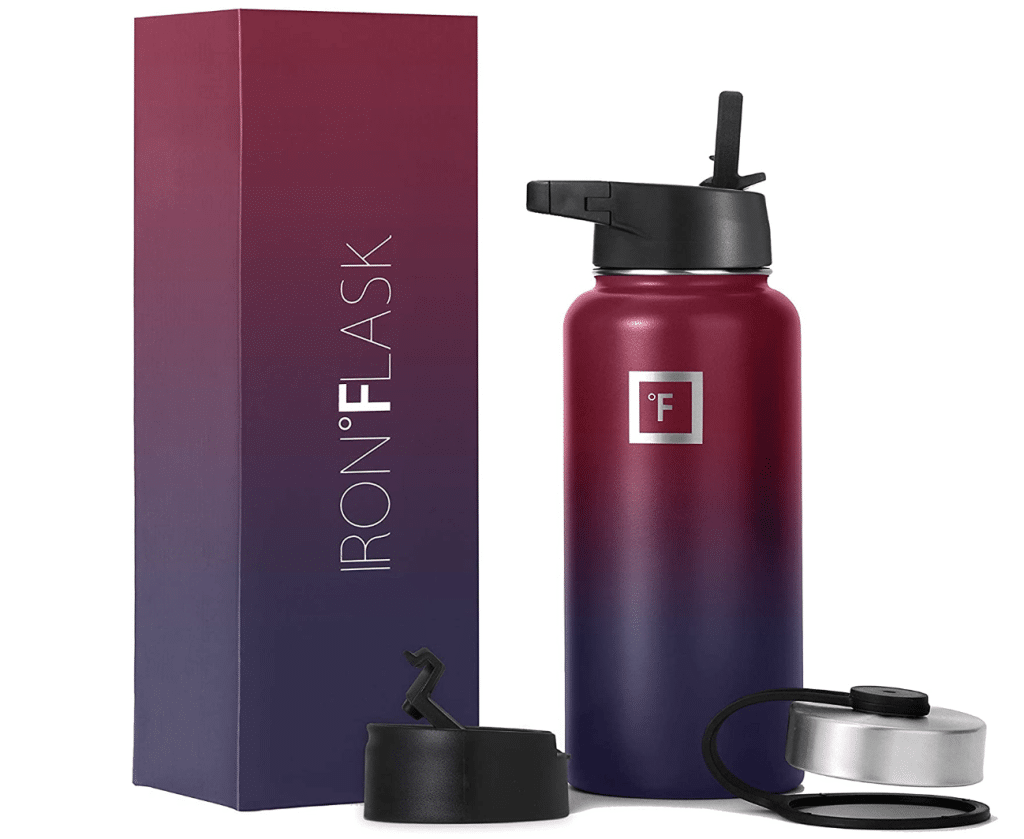 The double wall insulation of the Iron Flask keeps your drink cold for up to 24 hours, and HOT for up to 12 hours. It comes with three different leak-proof lids and is made from 100% BPA free, non-toxic stainless steel. Water, water, water!
Shop for more water bottles here!
10. Connect with your baby via your favorite photos and videos
It's always nice to try and connect with your baby digitally while pumping. To make it easy I started an album on my phone of all the sweetest newborn videos and pictures to help revisit those first days and let my mind wander back to those sweet smells and coos of a newborn.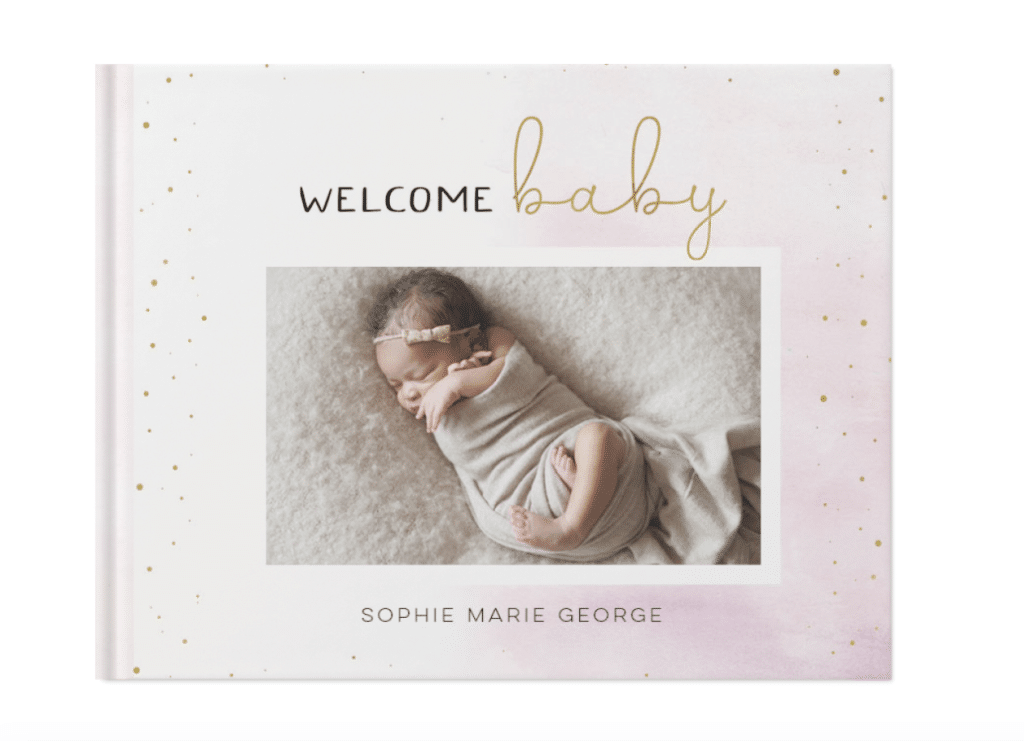 Beautiful photo books with collages full of memories and full-page photos that show off your favorite moments. Shutterfly can make anything with your sweet memories, and scrolling through your phone looking at pics is your new favorite past-time, right?
Shop for more customized photo items here!
11. Be prepared with an extra outfit
I hope you are not as clumsy as me. There was a day when I tripped while walking to the sink in the lactation room and spilled several ounces of freshly pumped milk all over myself. I wished I had an emergency back up outfit to change into. I ended up splashing water all over myself and making it worse! It was a good lesson: even a basic dress on standby can save you at the last minute.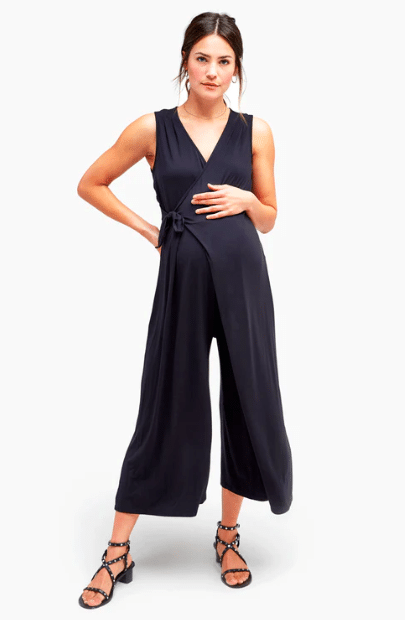 The Francesca Jumpsuit from Ingrid+Isabel is an easy pulled together look when you are having a hard time pulling it together. The wrap-style silhouette grows with your bump and gives easy nursing access once your baby arrives.
Shop for more nursing-friendly work clothes here!
12. Don't stress if pumping at work doesn't yield the results you're expecting
It can be hard to create a new back-to-work pumping routine while your baby is still young and needs a lot of milk. We recommend sticking to a schedule and taking advantage of the time you have. Even if you only have ten minutes to squeeze in a pumping session, don't skip it!
How can I make pumping easier at work?
Wear an easy access pumping bra.
Invest in one of the best portable electric breast pumps.
Don't forget to hydrate.
Bring breast milk storage bags, cleaning supplies, and headphones.
Stay organized and label everything.
How many minutes should I pump at work?
In an eight hour workday, aim to pump for 40-60 minutes.
How many times should I pump in an eight hour work day?
In an eight hour workday, try to pump two times for 20-30 minutes per session. With a newborn or young baby, you may be pumping three times for 20 minutes per session. At about four to six months, the schedule will begin to stabilize at two 20-30 minute sessions.
What are the rules for pumping at work?
The U.S. Department of Labor enacted the Pump for Nursing Mothers Act which states that, "Employees are entitled to a place to pump at work, other than a bathroom, that is shielded from view and free from intrusion from coworkers and the public."
How do you survive pumping at work?
Try to stick to a schedule, relax by looking at photos or videos of your baby, plan ahead, and don't get discouraged. Combo feeding is a good place to start if you aren't getting the support you need while pumping at work.
What is the best pumping schedule for a working mom?
Breastfeed your baby before leaving for work— ideally when they wake up and again right before heading to work. Pump a few hours into your day during your lunch hour. If you can take a second break in the afternoon use this opportunity to pump again. Either pump right before leaving work or breastfeed your baby as soon as you pick them up from childcare. Breastfeed once more before bedtime.
How do I pump and work full time?
Plan each day – including your morning routine, work schedule, and evening family time – to work around your pumping and breastfeeding schedules. Remember that feeding plans can change, and we're here to support you.
How do you tell your boss you're pumping?
Give yourself a head start by sending an email to either your boss and/or an HR member letting them know you plan on pumping when you are back from maternity leave. When you're back in the office, be clear about what you need. Try saying, "I need a clean and private space to pump that isn't in a restroom. I need two 20 minute breaks to pump each day. I need somewhere clean and discreet to store my pump and equipment while I am here."
What is considered a full pumping session?
A full pumping session where you're ideally pumping from both breasts simultaneously takes between 15 and 20 minutes.
How many bottles should I pump at work?
A breastfeeding mother can pump around 24 ounces of milk in a 24 hour period, which means if you are at work for nine hours you should be able to pump about nine ounces of milk.
How do you build a milk stash while pumping?
Start pumping after the first three to four weeks of breastfeeding. In those early weeks, you will likely have more milk than you need and you can start your milk stash. Once you're on a good pumping schedule, try pumping for an extra five to ten minutes when you can.
How much water should a pumping mom drink a day?
Breastfeeding and pumping moms need at least 128 ounces of water each day, which comes out to 16 cups. The easiest way to hydrate while pumping is to drink a cup of water each time you pump. You can also get hydration from foods with a high water content like watermelon and cucumbers.
How many times am I allowed to pump at work?
You will most likely pump between two to three times during the workday for about one hour in total.
What happens if you don't pump enough at work?
If you aren't pumping enough at work, you can add an extra session before bedtime and on weekends/your days off.
Pumping at Work
Pumping at work is another new mom obstacle you'll be figuring out as you head back into the office. Stick to a schedule to keep things as relaxed and efficient as possible. If you aren't getting the results you hoped for, speak to your pediatrician. They may recommend adding baby formula as a supplement to your routine.
The content on this site is for informational purposes only and not intended to be a substitute for professional medical advice, diagnosis or treatment. Discuss any health or feeding concerns with your infant's pediatrician. Never disregard professional medical advice or delay it based on the content on this page.