Our editorial team personally selects each featured product. If you buy something through our links, we may earn an affiliate commission, at no cost to you.
Traveling with kids is what I do. Traveling with kids to the Great Wolf Lodge Water Park is essential! There is no reason to go here without kids, as the best part of GWL is seeing your kids have the time of their lives! We took our daughter and niece to the Great Wolf Lodge Water Park in the Pocono Mountains, PA. It was a cold weekend in NY and this was the perfect way to get them off of their screens and into some classic water park fun. The moment they stepped into the cabin-style lobby, joined the holiday dance party, and put on their wolf ears, they were off and running.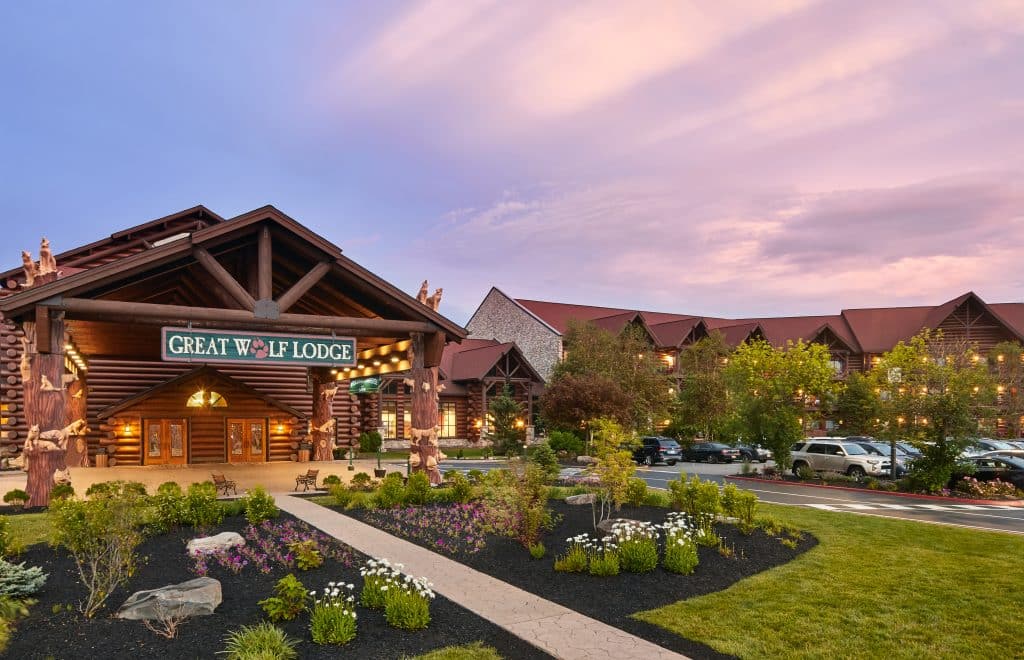 Great Wolf Lodge Near Me
Since we're in NY, we were lucky to have a Great Wolf Lodge within two hours of our house. There are also 19+ Great Wolf Lodge locations across the country.
Great Wolf Lodge Water Park Pocono Mountains
The Pocono, PA location is located near all the fun of the Poconos. Whether you're after skiing, rafting, hiking or boating, there's so much to do in the Poconos every season of the year.
Where is Great Wolf Lodge?
At under 90 miles from NYC, families looking for an indoor water park can be on the slides at Great Wolf Lodge in less than two hours. Being near the city, you can expect to meet lots of other families from NYC and surrounding areas.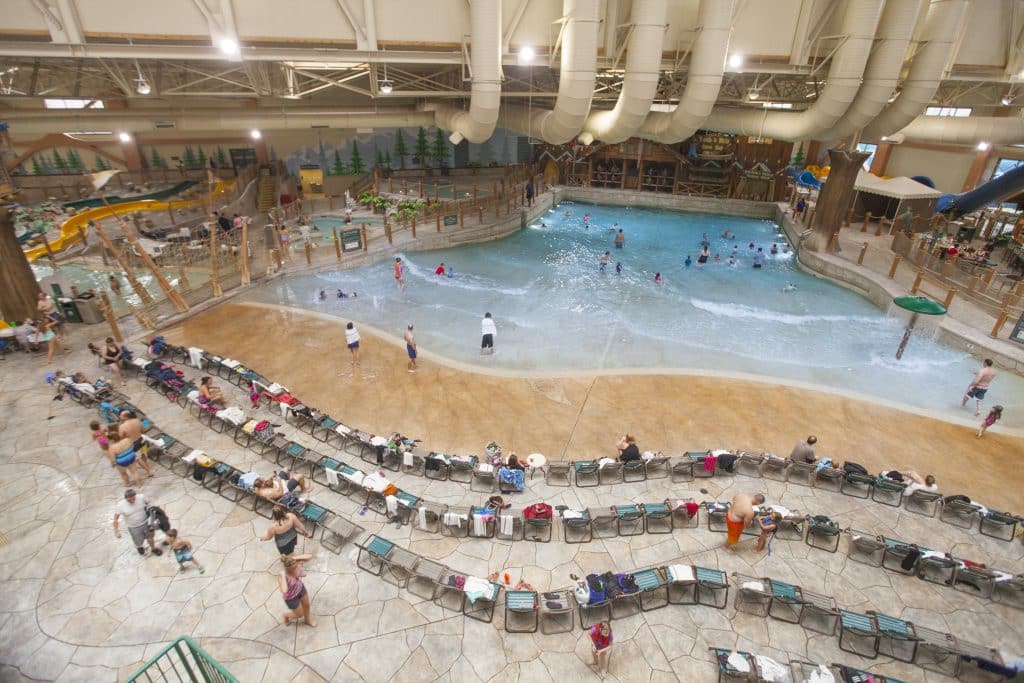 Great Wolf Lodge Rooms
We stayed in a Wolf Den Suite, which is a themed suite that sleeps 6 and has a cozy sleeping den with bunkbeds for the kids. There are suits with balconies and fireplaces, as well as large suites that sleep up to 12 people. These are great for families having reunions and friends doing big get togethers. The rooms are pretty basic, but great for kids and families. You are definitely not at Great Wolf Lodge for the rooms, but for the fun!
Great Wolf Lodge Water Park
Ready to see your kids have the time of their lives? Well get ready! The Great Wolf Lodge Water Park is amazing. This land of water has a lazy river, kiddie pool and a water playground for parents with babies or little kids. For the bigger kids, set them loose in Fort Mackenzie (a four-story fort treehouse) and watch them take turns on the biggest, baddest water slides. River Canyon Run and Totem Towers are for all ages, while the drops on Coyote Canyon and the Double Barrel Drop are fierce enough even for teens!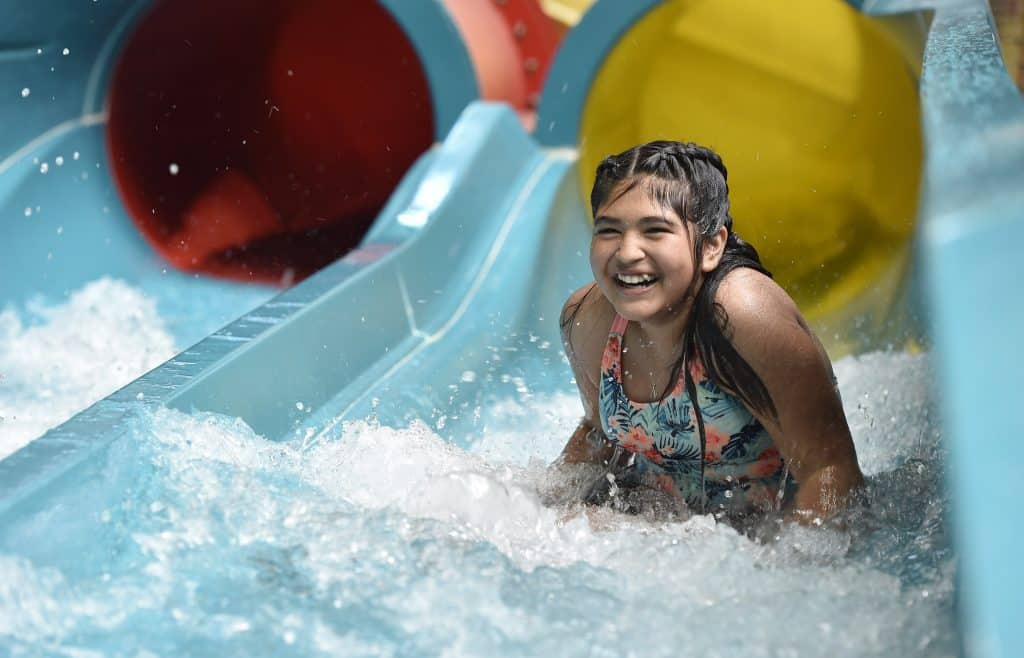 Great Wolf Lodge Day Pass
All room stays give you access to the water park! But I recommend going for the upgraded day passes. The Wolf Pass is the most inclusive. It comes with a round of mini-golf and bowling, a MagiQuest wand, a Build a Bear animal and more.
Great Wolf Lodge Deals
GWL has so many deals, make sure you check their deals page. There are seasonal deals, all-in-one deals, early saver deals as well as a Howling Heroes Discount for first responders.
Best Age for Great Wolf Lodge
This place is great for kids ages 4 and up. For littles, you'll need to be hand holding (and swimming) with them, but for kids over 8 you can give them a lot of freedom to slide and swim amongst themselves. I did see a lot of families with babies (floating in the pool mostly) but for kids above 4, they could truly enjoy everything from the bowling and mining to the arcade and Build-A-Bear Workshop.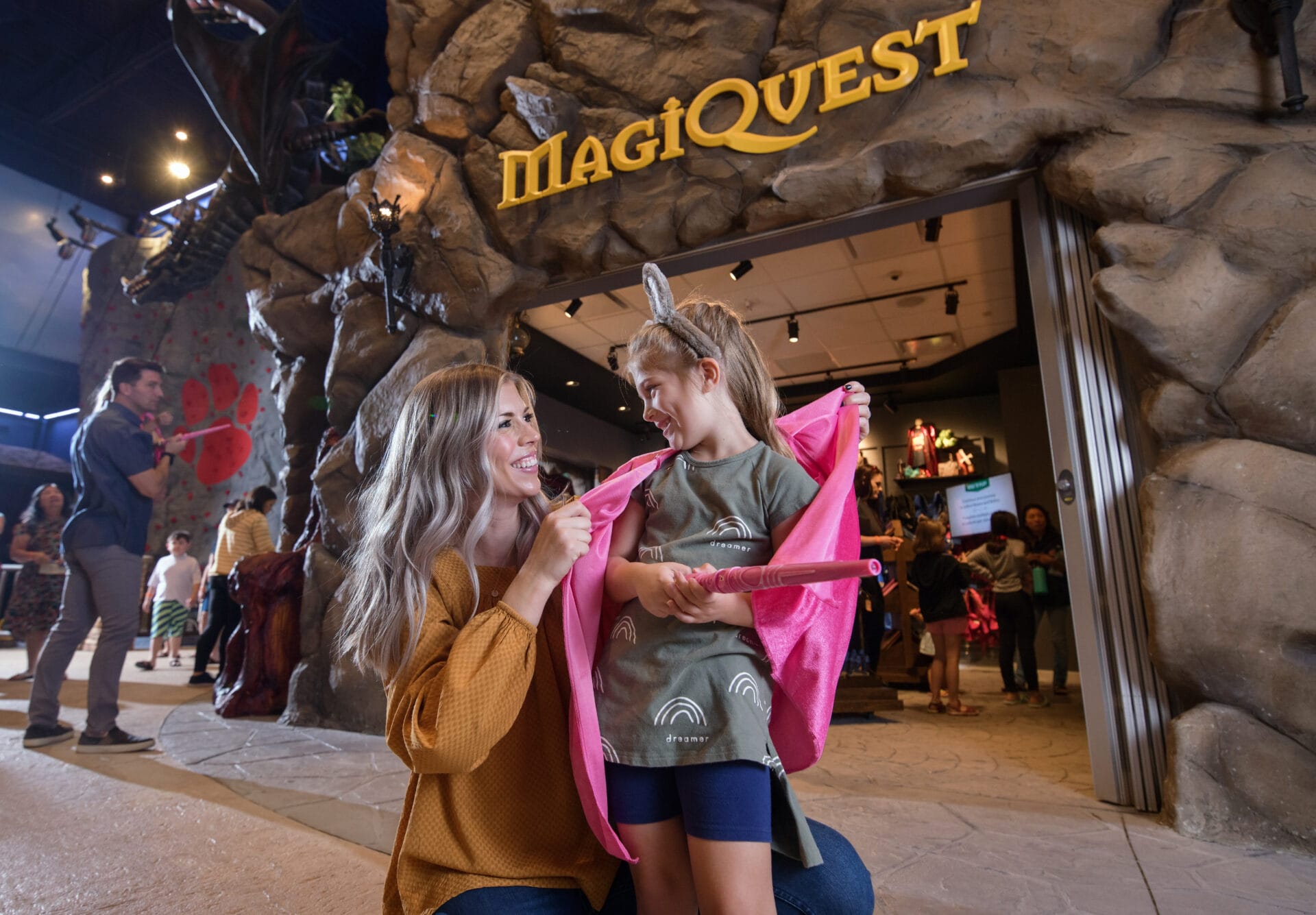 Top 3 Things About The Great Wolf Lodge PA
1- The Water Park- This is hands down the best feature of GWL.
2- MagiQuest Adventure- Once your little adventurer gets their wand (and maybe cape), they get to become their own live-action star and run around the hotel to solve a quest.
3- Dunkin Donuts- Sorry to admit it, but this is a highlight of the lodge for the parents. Coffee at the ready right down the hall from the water park, arcade and bowling alley!
This is a great close to home adventure if you're in the NYC area. If you're looking to go a little further, check out our stories on Traveling with Kids to LA and Traveling with Kids to San Diego.
The content on this site is for informational purposes only and not intended to be a substitute for professional medical advice, diagnosis or treatment. Discuss any health or feeding concerns with your infant's pediatrician. Never disregard professional medical advice or delay it based on the content on this page.