Our editorial team personally selects each featured product. If you buy something through our links, we may earn an affiliate commission, at no cost to you.
By John Doht & Paul Zalewski, co-founders of Fathercraft, a company that creates tools and resources for dads who want to be involved.
Congrats — You're a Dad!
Welcome to the world of mowing the lawn in those chunky, white New Balance shoes at approximately three-hours-too-early-in-the-morning. The world of "Hi hungry, nice to meet you! I'm Dad," and the infamous (though increasingly likable) 'bod'.
As glamorous as those things are, they are mere wallpaper in the fortress of fatherhood. A real dad is someone that nurtures their child, supports their partner, plays a major part in co-parenting, and has a sweet mullet. Learning how to be that dad comes with time, research, and patience.
If you read part 1 of our Prepping for Fatherhood story— what dads need to know BEFORE baby is born— congrats. If you didn't, get in there and catch up. We discussed so many important things that you're seriously late on— like what car seat you need, how to choose a pediatrician and how best to support your partner.
In part 2 we 're exploring how to find the best stroller, talking about feeding and giving you guidance on what mistakes dads most make (raises hand).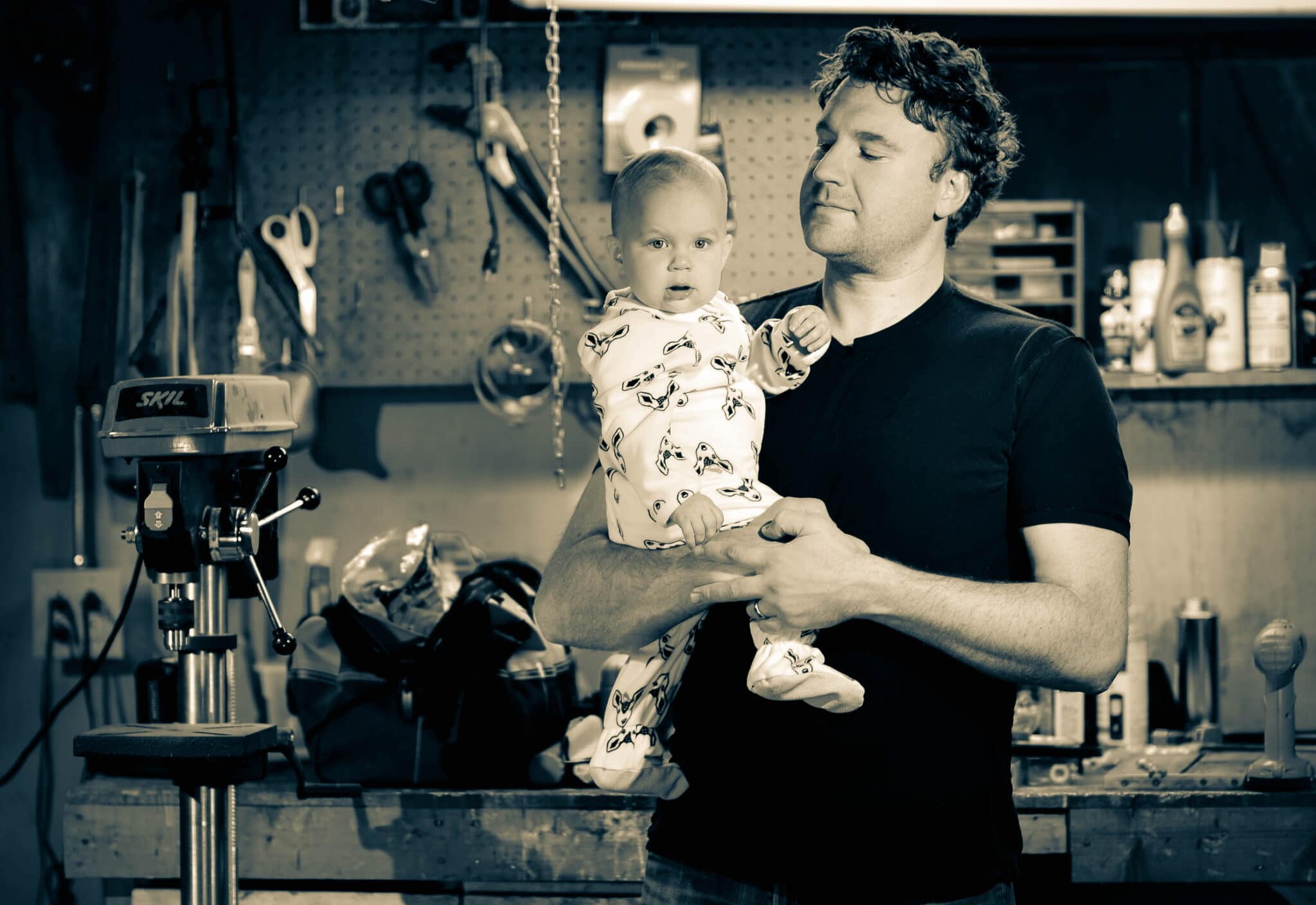 Best strollers for newborns:
Babies love going for stroller rides, and a little fresh air is going to be super nice for the parents too. There isn't a right answer here to which stroller to buy, but if you are going to get out and be active with your baby, then it might be worth more of an investment! Try out friends and neighbors strollers, take a few for a spin in the store. You won't believe the difference amongst strollers. Some are made for extra storage space, some are made extra tall for dad and some have special wheels for 'jogging' (yes, we said 'jogging'). Here are a few strollers we recommend:
Mockingbird Single to Double Baby Stroller
BOB Gear Alterrain Pro Jogging Stroller
Best baby monitors for newborns:
We are total baby monitor nerds. No, seriously, check out our page on baby monitor reviews. Have humans been raised without the use of baby monitors for literally thousands of years? Yes. Are they super handy and make your life easier? Also yes. Here are our three favorite baby monitors:
Best books for newborns:
Books are a really common gift from family and friends. Pick out a few of your favorites from your childhood to have early on, but just know you will probably be getting a lot more—which is great! You can start reading to your baby immediately, even if they don't know what is going on. It not only helps build a bedtime routine so your child knows it's time to sleep, but it also helps build a bond between you and your baby. Here are a few to get the library started:
Best boogie gear for newborns:
We love this kind of stuff. You will soon find out that babies produce a metric snot ton of boogers/mucus/snot. The Fridababy NoseFrida is essentially a giant booger-sucking straw, and it can help with sleep and ease discomfort. (For your baby that is. Sucking snot will not help you sleep to our knowledge.)
The soft texture of Boogie Wipes Saline Wipes and their natural saline solution makes for a gentle cleanser for your baby's runny nose. Between these and the Nose Frida, you'll be set.
Other newborn gear:
Clothing. Your baby will grow fast! Clothing is another thing that you don't really have to worry about pre-birth because it is a common gift item. (Tip: Do not cut off tags or launder baby clothes until you know it fits.)
Health items. You'll need baby nail clippers, infant thermometers, first aid kit, sterile gauze, and petroleum jelly.
What NOT to buy for newborns:
Crib bumper (not safe, see: the American Academy of Pediatrics)
Stuffed animal for sleeping
A blanket
Anything that promotes co-sleeping
A copious amount of toys (your newborn won't be using them just yet)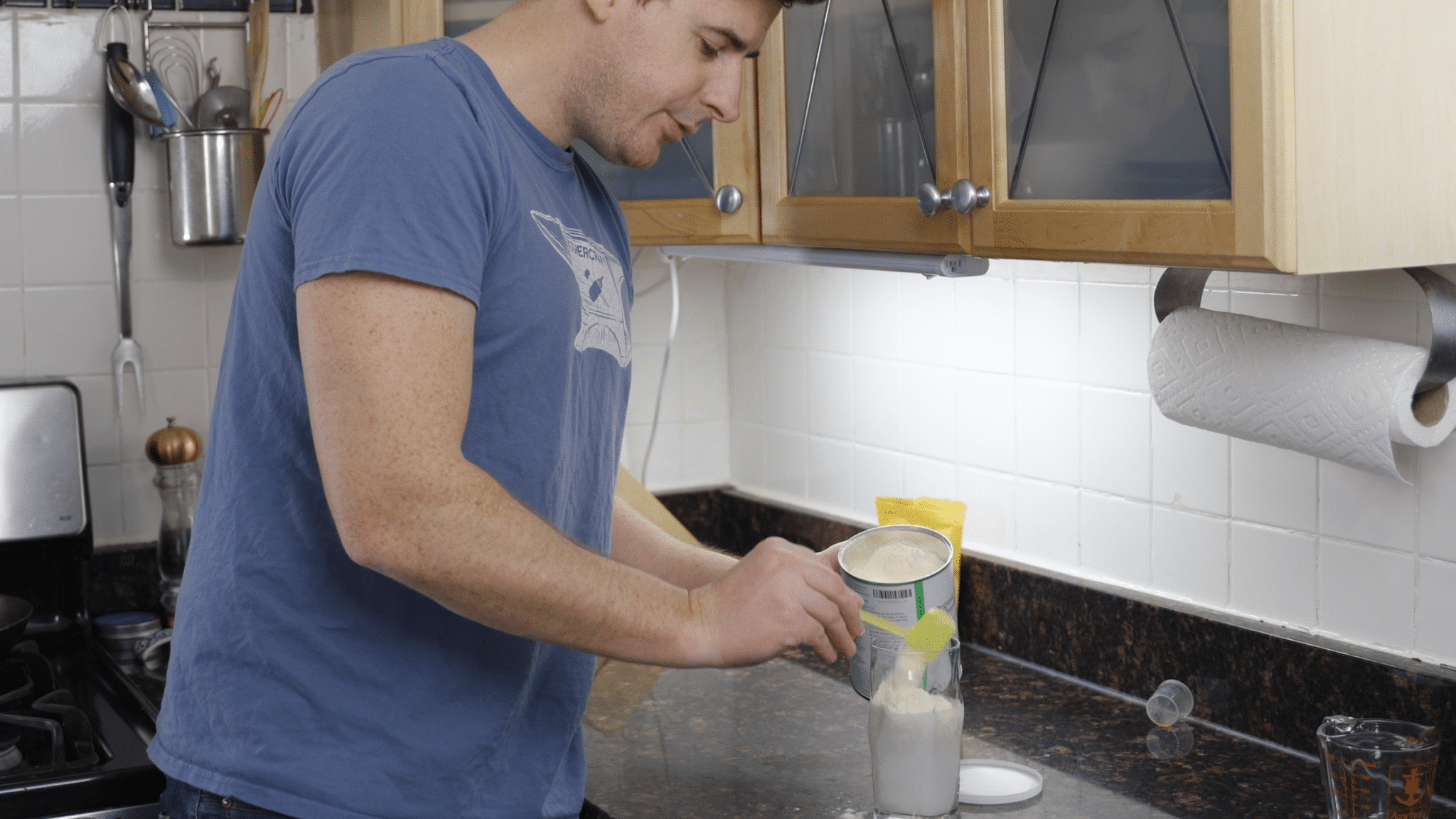 How to feed, sleep and move your newborn:
These are the three things you will be doing non-stop with a newborn. They require a lot of sleep, a lot of food, and travel in-between those two things.
Newborn sleep schedule:
Getting a great sleep schedule down will not only help your baby feel better, but it will also significantly reduce your stress levels. We had the pleasure of speaking with a baby sleep expert, and we carefully crafted a course on how to get your baby to sleep. Some important things to know from the beginning is to never co-sleep, never put loose objects (e.g. blankets, stuffed animals, crib bumpers) in the crib with your sleeping baby and to place your baby's crib in your bedroom for at least the first six months (See the American Academy of Pediatrics).
Feeding your newborn breast milk or baby formula:
Feeding is often one of the things that gets swept under the rug when preparing to be a parent for the first time. However, the dads at Fathercraft know that feeding can be anything but straightforward. John and Paul shared their thoughts on feeding with Men's Journal. They each have some amazing insights on feeding your newborn, whether your choice is to breastfeed or formula feed or use a mix of the two. We'll stick to the tips and tricks for this post though.
Whether you breastfeed or formula feed, you will probably use baby bottles at some point. Good bottles and a bottle warmer will save you a ton of time.
When you make a bottle for your baby, with infant formula or breastmilk, it has to be at the Goldilocks temperature–juuuuuust right. The bottle warmer will square that away with a click of a button.
As a general rule, it's best to go through the following steps before bottle feeding formula:
Wash your hands with soap and water.
For proper sterilization, use sterilized water, bottles, and nipples.
Add water, then powder (adding powder first won't leave room in the bottle to measure the correct amount of water). Follow the ratios per the formula instructions.
Shake to mix thoroughly
Discard any unfinished formula one hour after feeding begins
Choosing the best infant formula:
This is a topic that a lot of parents struggle with, us at Fathercraft included. The ingredient lists can be so insane, and you have to wonder if the random name-brand products are okay for your child. Well, we're here to say that we've tried name-brand, organic and (recently) European style formula, and we've found success with each one. There isn't a wrong choice among them (as long as they are FDA regulated).
It is worth testing a few formulas out to see what works for your baby, and what you feel best about. Read the formula labels and make sure you see what you want to see. There are some ingredients to make sure are included (DHA, lactose) and some you do not want included (palm oil, corn syrup).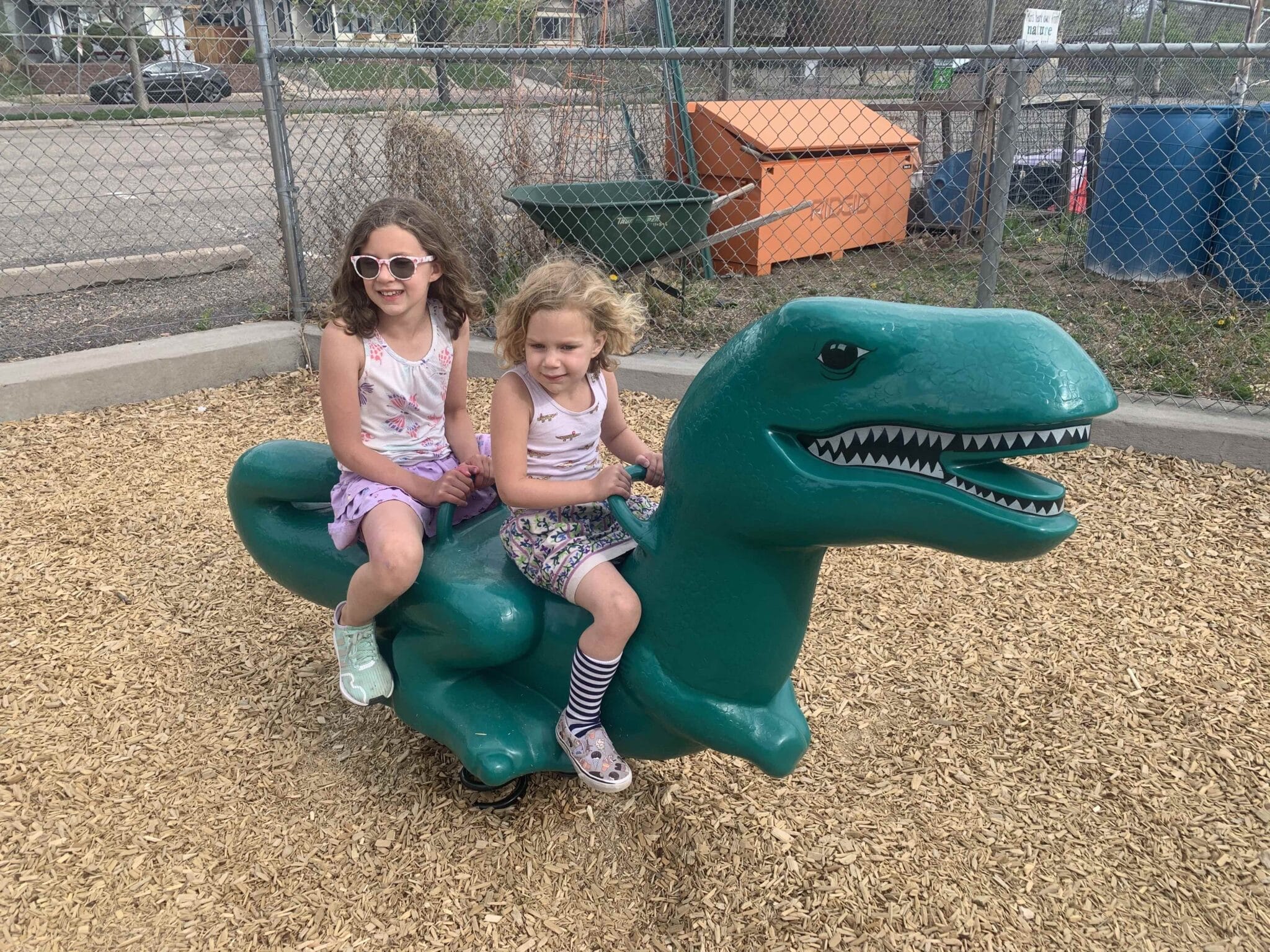 Supporting your partner during the newborn months:
For dads like John, where formula feeding was a given, feeding was an equal responsibility between him and his partner. It was about mutually supporting each other and working through issues like allergies together.
Paul, on the other hand, admits breastfeeding was a time where he felt helpless at first. He would support his partner by doing other things around the house. Although, nothing will beat the first time he fed his baby: what he refers to as a "surreal experience."
The most common mistakes new dads make:
We aren't here to tell you what to do and what not to do. We are here to share our experiences and offer to learn from them.
Here are some things to keep in mind as your life transitions into parenthood:
Don't close yourself off emotionally. Being affectionate and showing emotion around your children will help build their emotional intelligence. You are your baby's everything, so showing them that men have emotions can be very powerful.
Don't be absent. Dad's are no longer going to sit on the sidelines of parenting. Even if there are things that you can't do, like give birth or breastfeed, you can still do so much to support your partner and child. Changing diapers, feeding bottles, reading bedtime stories, holding, kissing and playing with your baby are all great ways to be present.
Don't skimp on sleep! Sleep comes easier for some than others, but everybody needs it. We continually stress how important a good sleep schedule is for your baby because the more the baby gets, the more you get. Also, as tempting as having a couple beers after the baby falls asleep is, don't fall into that habit too hard! You don't have to give up late night ice cream and Netflix forever, but while you have a newborn, it is worth putting that aside.
The takeaway for all new dads:
There will be tears. Tears from stress, anxiety, and uncertainty. But also tears from joy, fulfillment, and the most pure love you'll ever experience.
Take in a lot of information, choose what works best for you, and just keep going. It'll be a really, really awesome ride. Good luck, Dad.
The content on this site is for informational purposes only and not intended to be a substitute for professional medical advice, diagnosis or treatment. Discuss any health or feeding concerns with your infant's pediatrician. Never disregard professional medical advice or delay it based on the content on this page.