Our editorial team personally selects each featured product. If you buy something through our links, we may earn an affiliate commission, at no cost to you.
If you're in your baby-making years, and especially if you're pregnant, you're probably taking prenatal vitamins—a particular subset of vitamins that are specifically designed to provide uterus-owning individuals with the added nutrients they need to conceive and carry a healthy pregnancy to term. These vitamins are formulated with a special mix of vitamins, minerals and other nutrients that expecting individuals simply need more of as well as folic acid, which is a key nutrient that's long been linked to helping reduce the risk of neural tube defects during pregnancy.
If you're in the postpartum phase of life, you've probably been told by your healthcare provider to keep taking your prenatal vitamins—especially if you're currently breastfeeding. But why? Why would you take a prenatal vitamin during the postnatal phase of life when your nutritional needs are actually quite different? The good news is that you don't have to—because more and more companies are creating postnatal vitamins that are specifically formulated for the postpartum period. Ahead you'll find our list of the best postpartum vitamins for all moms including the best postnatal vitamins for breastfeeding moms. That even includes the best postpartum vitamins for postpartum hair loss (yep, we've got that, too).
What are Postnatal Vitamins?
As their name suggests, postnatal vitamins are designed to provide individuals who have recently given birth with the added nutrients they need. They share many core elements with prenatal vitamins, but some versions also account for concerns unique to the postpartum period, including iron, calcium, vitamin D and omega-3 fatty acids explains Taylor Fazio, MS, RD, CDN, Wellness Advisor at The Lanby.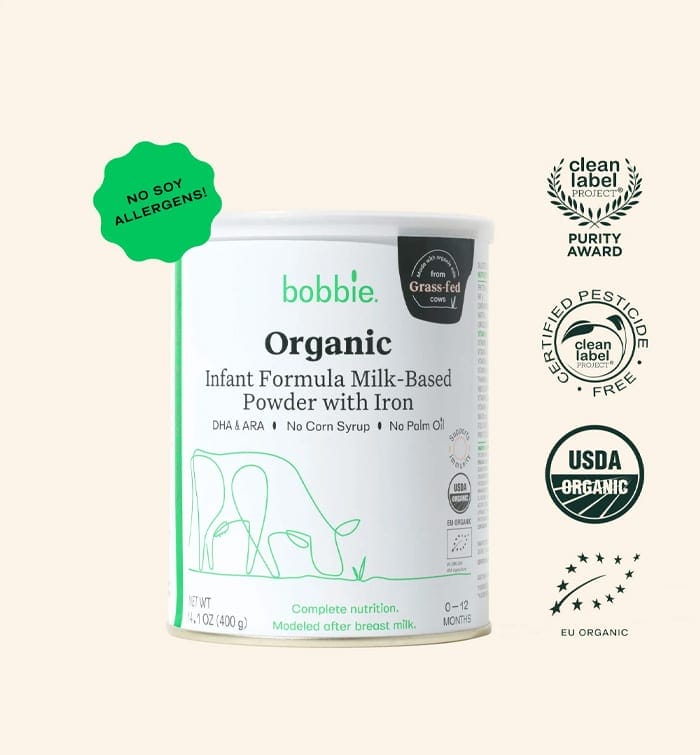 Shop Bobbie Organic Infant Formula
Bobbie Organic Infant Formula is a USDA Organic, EU-style infant formula that meets all FDA requirements. It is a complete nutrition milk-based powder modeled after breast milk and is easy on tummies. It is non-GMO and doesn't have corn syrup, palm oil, or maltodextrin. Learn more about Bobbie.
Do I Need a Postnatal Vitamin?
In a perfect world, we'd all get adequate amounts of vitamins, minerals and other nutrients from our diet alone, but unfortunately, even in our modern society, that's just not happening. "Major studies show that women of childbearing age, including most women in the U.S., are chronically low in numerous nutrients like vitamin D, vitamin B6, vitamin E, folate/folic acid, iron, iodine, calcium, zinc, and magnesium—all of which are critical for optimal well being of mom and baby from conception through pregnancy as well as postpartum," says Fazio.
Postnatal vitamins can come in clutch to help replenish the nutrients that were depleted during pregnancy and childbirth. Also, if you're breastfeeding, they can help satisfy certain nutritional needs that you may need more of. "The key nutrients you need while pregnant like iron, DHA, choline, vitamin A, B vitamins, and zinc are the same as the ones you need in the postpartum period and while breastfeeding, as they help speed up healing and also enrich breast milk," says Dr. Fazio.
Best Postnatal Vitamins of 2023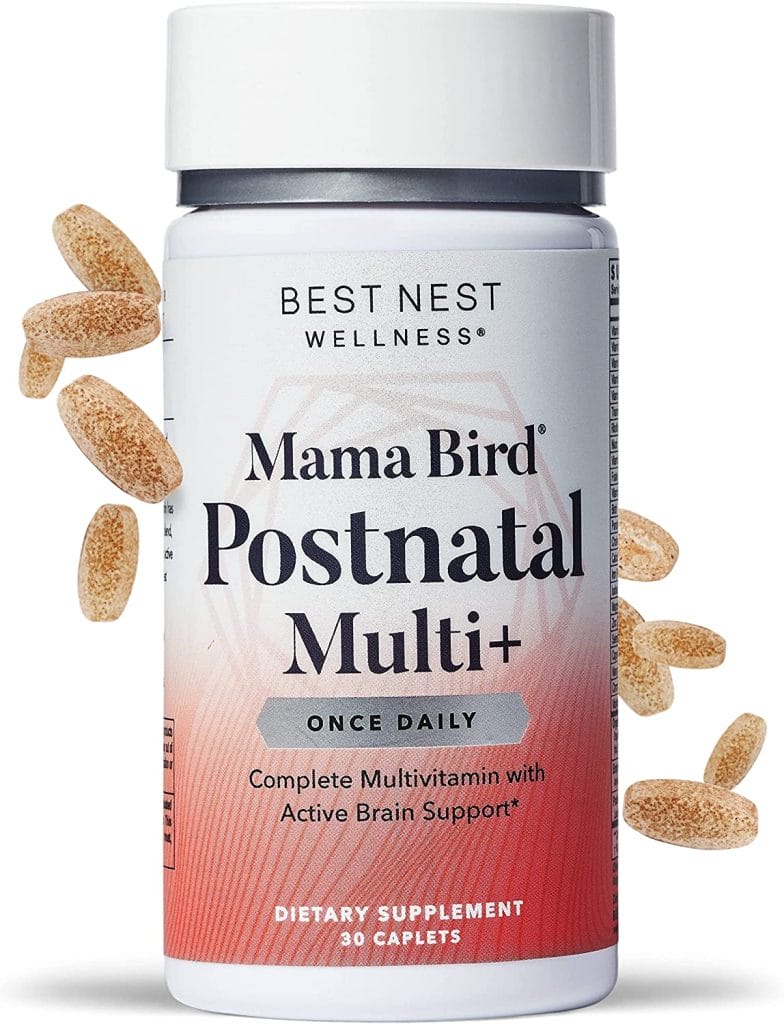 Developed with the goal of boosting the immunity of moms postpartum, especially breastfeeding moms, this postpartum vitamin contains everything you need to fuel up and stay healthy in the wake of giving birth. It contains all the necessities, including vitamins B9, B12, and B6, as well as added probiotics to help aid your digestion. The caplet is no horsepill—it's easy to swallow and you take one a day unlike some postnatal vitamins where you take two, three and sometimes four pills. It's vegan, non-GMO and free of artificial colors and ingredients.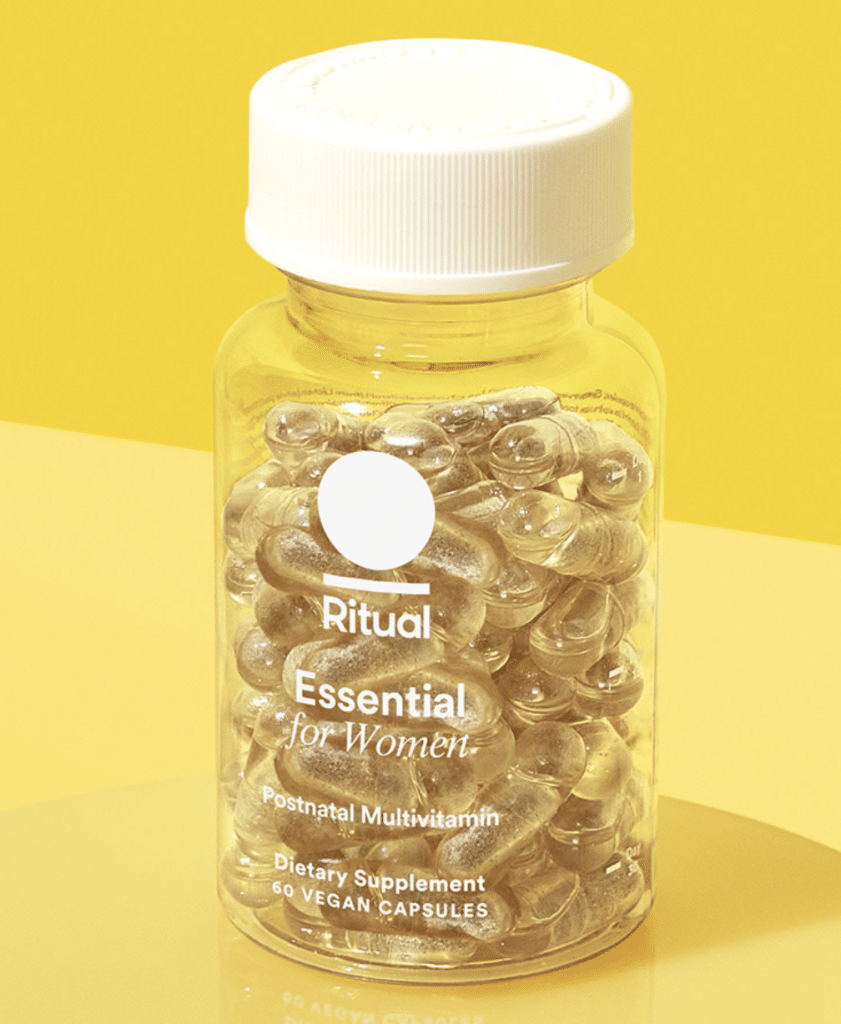 Best known for their prenatal vitamin, Ritual also makes one for the postpartum period—in a subscription form so that it's delivered at the ready when you need it. Their postnatal is designed with the nutrient needs of the new mom in mind—for the 6 months postpartum and throughout a new parent's breastfeeding journey. It's vegan, made with traceable ingredients so you know where your nutrients are coming from.It's also gluten- and major-allergen free.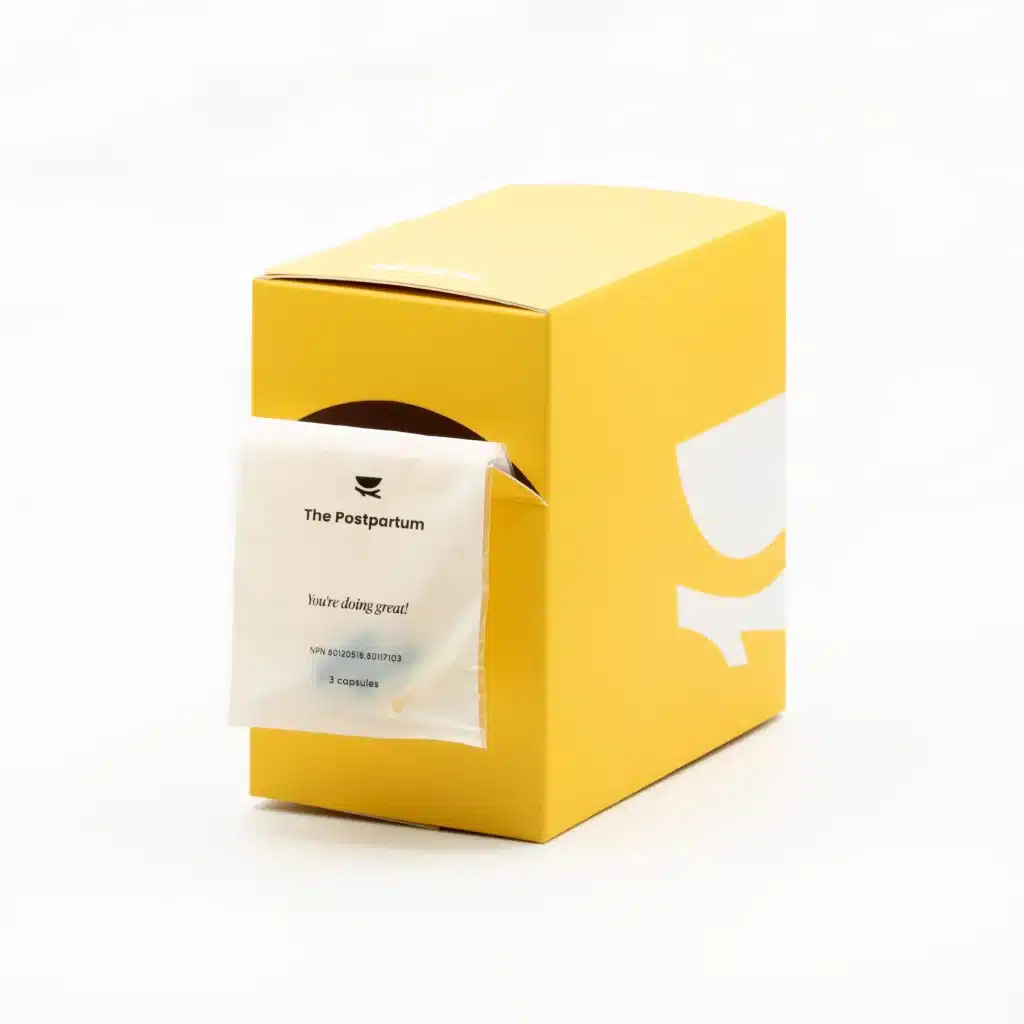 If you're like most new moms, you're either in the throes of postpartum hair loss or soon to be. In fact, it affects most birth-giving parents within 4-5 months after giving birth and can be a real pain. Luckily, this postnatal vitamin is packed with the nutrients you need to thrive in the postpartum period and ingredients that help encourage healthy hair regrowth. It's vegan, free of gluten, dairy, shellfish, artificial ingredients and yeast, and comes with a subscription option.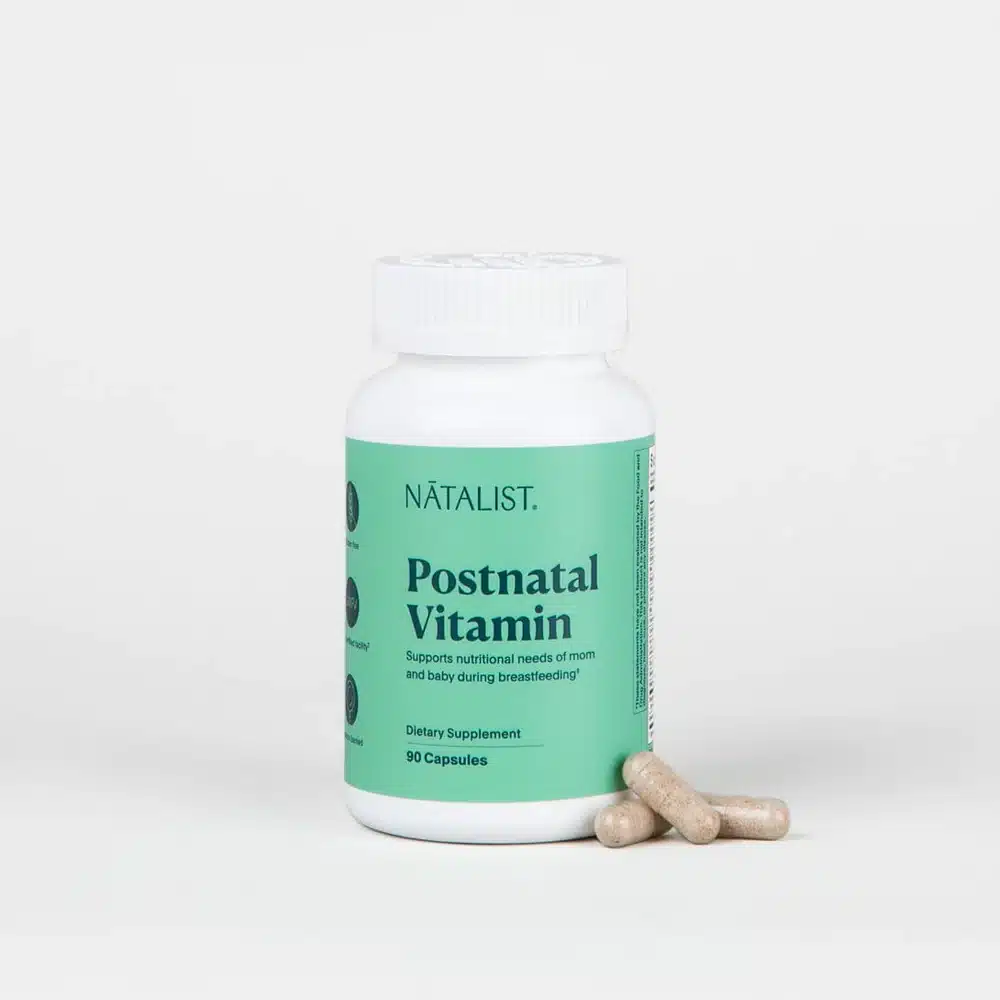 During breastfeeding, your body requires added nutrients to meet the needs of your baby, so it's important to choose a postnatal vitamin that is nursing-friendly like this one from Natalist. In addition to all the basic nutrients you'd find in a pre- and post-natal, this postnatal vitamin has the addition of choline, which helps support an infant's brain development and function. Another perk is that it contains iron, which is unfortunately not found in most pre- and postnatals.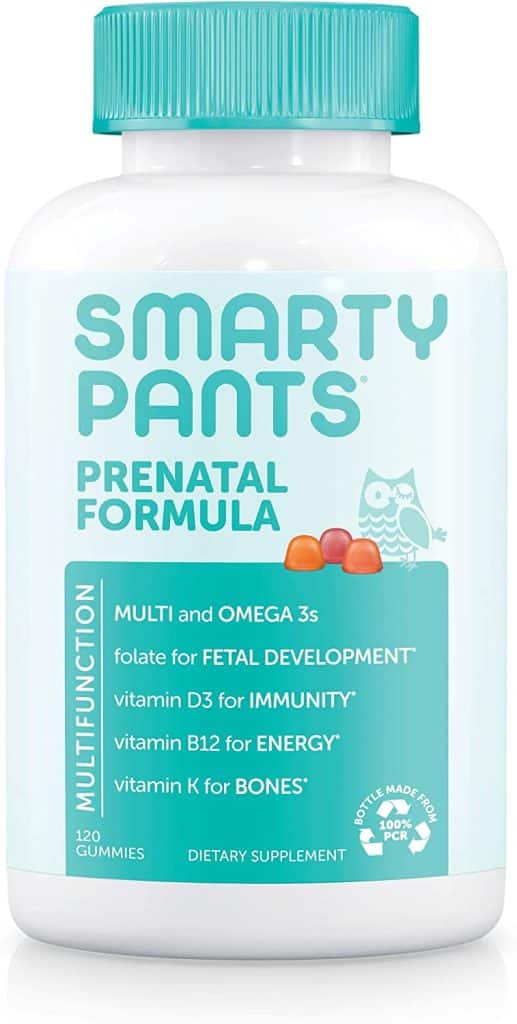 Though not technically a vitamin marketed to the postnatal set, if you're seeking a gummy option that fulfills your nutritional needs pre and postpartum, look no further than Smarty Pants Prenatal. It's formulated with 18 essential nutrients, including folate, omega-3s, iodine, vitamin K and vitamin D3 all packaged in a delicious, dessert-like gummy form that actually tastes good unlike so many gummy vitamins on the market. The only catch is you have to take four at a time—but if you're digging the flavor of these, you probably won't mind!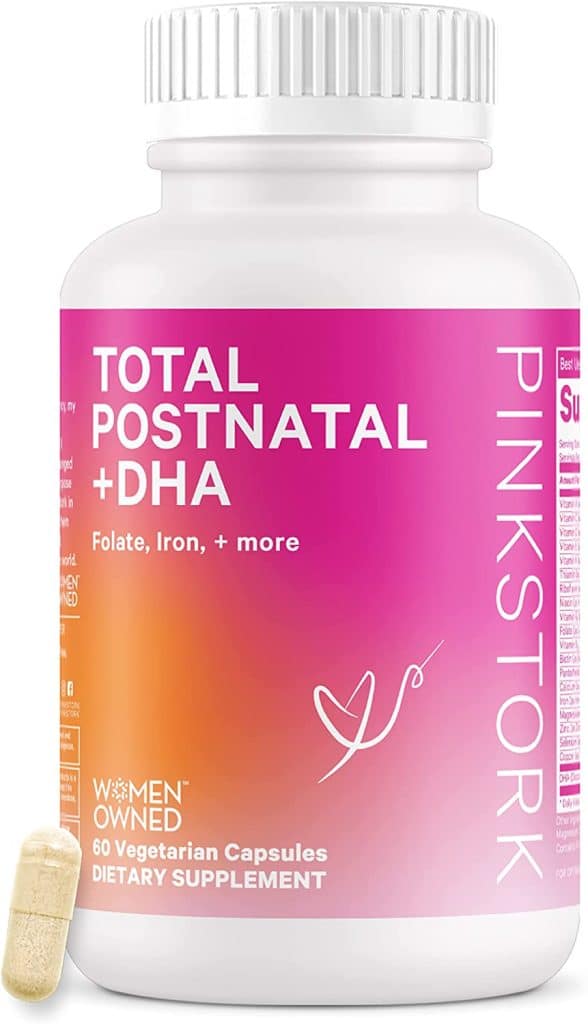 DHA, which also goes by the name docosahexaenoic acid, is an omega-3 fatty acid that's not found in every single pre- or postnatal vitamin—but it's super important. First of all, your body can't produce this type of essential fatty acid on its own, plus it helps with everything from brain development and functioning to eye and heart health. It also bolsters your immune system and plays a key role in helping you create breastmilk. This postnatal is formulated with 200 mg of DHA along with all the other ingredients your body needs to thrive in the postpartum period.
If we're being honest, most pre- and postnatal vitamins are not cheap, and you'll be buying these for a while. Luckily NatureMade makes a postnatal that contains all the necessary nutrients for less than $20. It's available on Amazon and comes in an easy-to-swallow softgel form that's free of gluten and artificial ingredients. Plus one bottle is a 60 day supply, so you will only need a few to get you through your 4th trimester.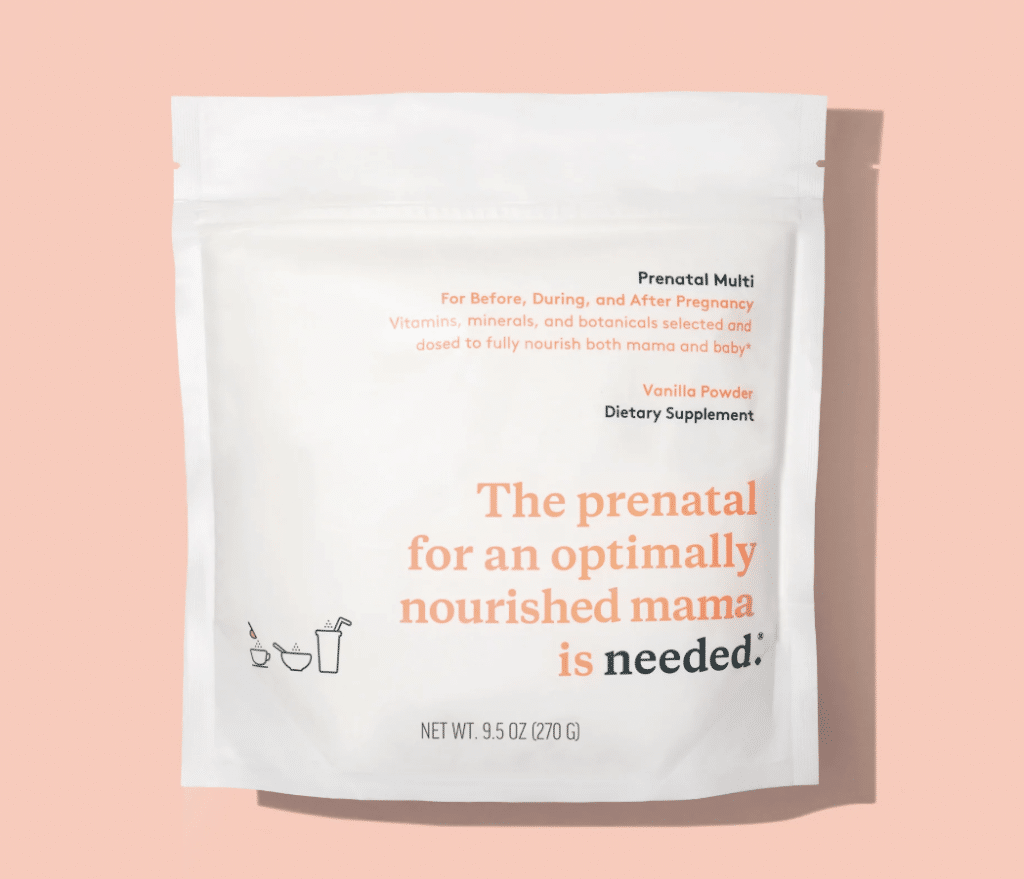 If you're not keen on swallowing pills, this is the pre- and post-natal for you. It comes in an easy-to-take powdered form with a sweet hint of vanilla flavor that lends itself well to anything you add it to, from smoothies to yogurts and even as a topping on your favorite dessert. It was created by a team of doctors and contains all of the necessary nutrients your body needs during the postnatal period. One reviewer wrote, "Love this package! I used these vitamins throughout my entire pregnancy and I'm currently 2 mo postpartum. It's been hard to find the time for food since my son was born so knowing in getting all my vitamins and nutrients is such a relief."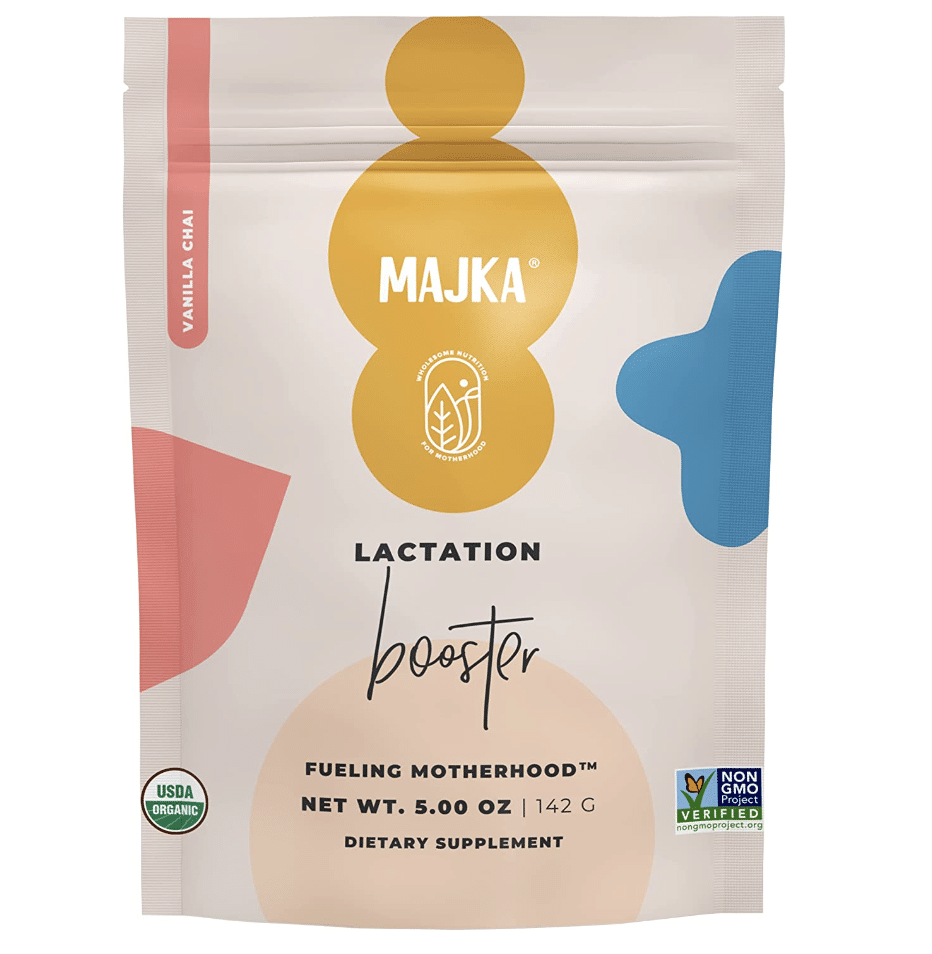 Majka's Green Vanilla Nourishing Lactation Protein Powder is a complete postnatal vitamin and lactation supplement all in one. Designed with breastfeeding moms in mind to help increase and enrich milk supply while also helping to replete nutrient stores after pregnancy. With too many good ingredients to mention (ok— vitamins, minerals, greens and proteins, for example)— this powder is free of unnecessary fillers, added sugar, and gums found in many other protein powders in the market.
Choosing a Postpartum Vitamin
There are so many brands making vitamins specific to your postpartum journey now, speak to your OBGYN if you need help making a choice. Continuing with your prenatals is also an option, so you may want to run those out and then look for something ideal for your 4th trimester.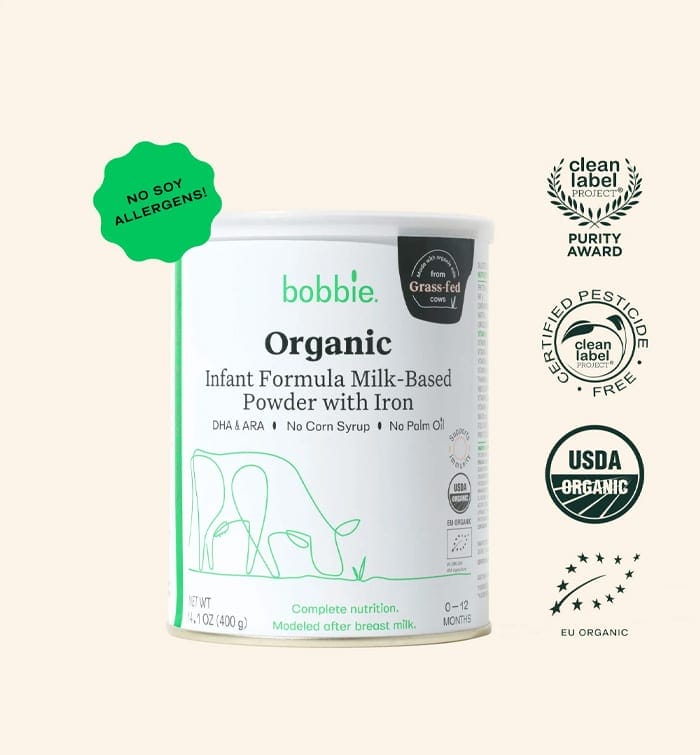 Shop Bobbie Organic Infant Formula
Bobbie Organic Infant Formula is a USDA Organic, EU-style infant formula that meets all FDA requirements. It is a complete nutrition milk-based powder modeled after breast milk and is easy on tummies. It is non-GMO and doesn't have corn syrup, palm oil, or maltodextrin. Learn more about Bobbie.
The content on this site is for informational purposes only and not intended to be a substitute for professional medical advice, diagnosis or treatment. Discuss any health or feeding concerns with your infant's pediatrician. Never disregard professional medical advice or delay it based on the content on this page.