Our editorial team personally selects each featured product. If you buy something through our links, we may earn an affiliate commission, at no cost to you.
Caring for a newborn might make you pull your hair — until you realize it will fall out on its own.
by Michelle Li, Mom to JJ and Milk Drunk Contributor
Chances are you'll have the best hair of your life when you're pregnant, but once your baby joins the world, you might say goodbye to those incredible locks.
Science tells us that women shed about 50-150 hairs from our heads every day– that is until we become pregnant. That's when estrogen levels soar up, and the natural cycle of follicle shedding slows down. It adds to our much-admired pregnancy glow, so it can certainly be a shock to go from looking like Beyonce to feeling like Gollum!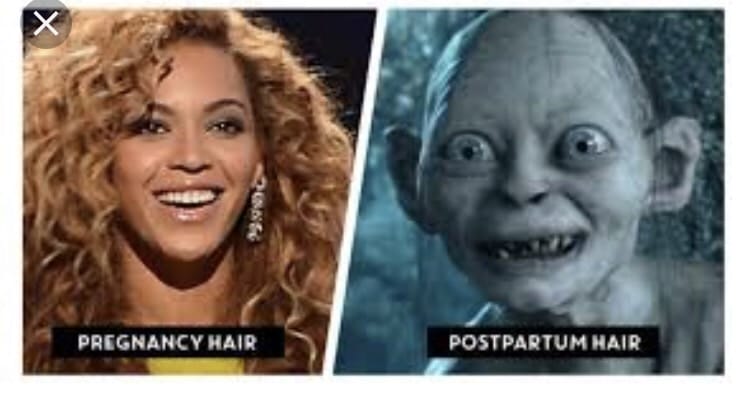 The medical term for this sudden hair loss is telogen effluvium. It happens after a stressful experience — wait, childbirth is stressful?! Thankfully, it is reversible. Dr. Eleanor Friele is an obstetrician and gynecologist in Seattle and says the massive shedding typically lasts two or three months and eventually levels out within the first year. "This is usually followed by stabilization and regrowth of hair," said Friele. "If it continues then the patient should see a dermatologist."
You will likely notice the hair loss when you brush your hair or take a shower. We're talking about a lot of hair. Huge. Clumps. In. The. Shower.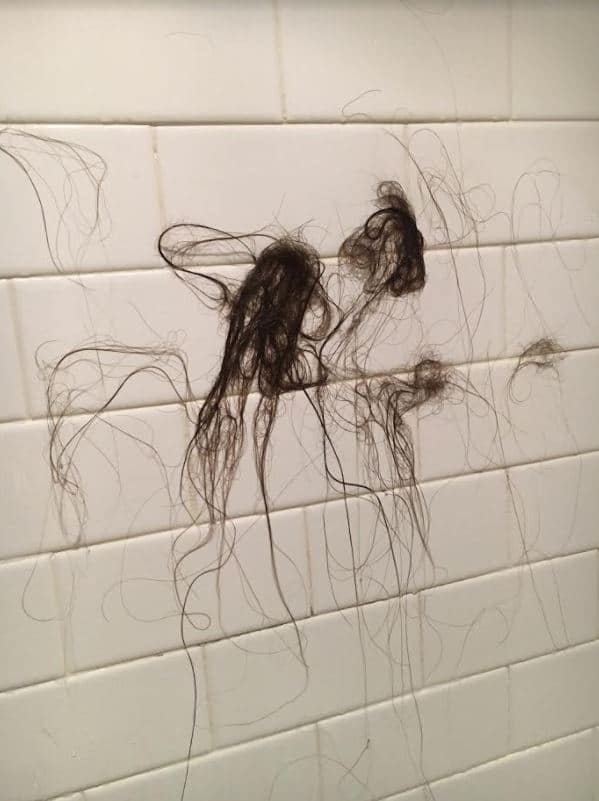 And not that it should matter, but this sudden shedding tends to happen right as many women head back to work. It shouldn't get you down, but you might find it to be yet another challenge as you navigate new working mom status — from leaving the kiddo with another caregiver to pumping in the dirty supply closet. Coloring in bald spots or taming post-partum wispies gets easier with time.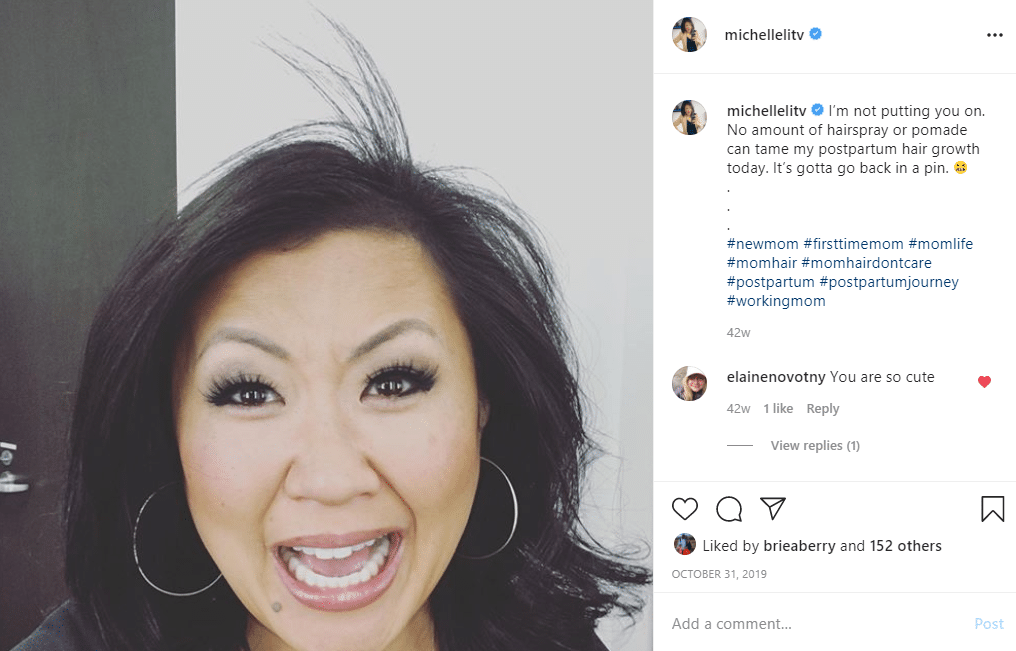 And though you might have less-than-perfect postpartum bangs, there are some ways to curb the trauma. You can help regrowth by continuing taking prenatal vitamins, deep conditioning or looking up a thousand different treatments on YouTube. Essentially, if you talk to other moms, just know you're not alone, and it does come back.
If you're looking for hairspiration, here are some moms who've made us feel like we're all in it together
1. If you've ever wondered what it would look like to try bangs:
2. Or maybe you've wanted to experiment with a side shave:
3. Who doesn't love a good mini fringe?
4. When you use the quarantine to your full advantage:
5. You can always try hiding your wispies under your bangs:
7. Or just dare to be different and go all the way:
8. Get on #TeamTendril and embrace the mom bun:
9. When all else fails, just laugh a little: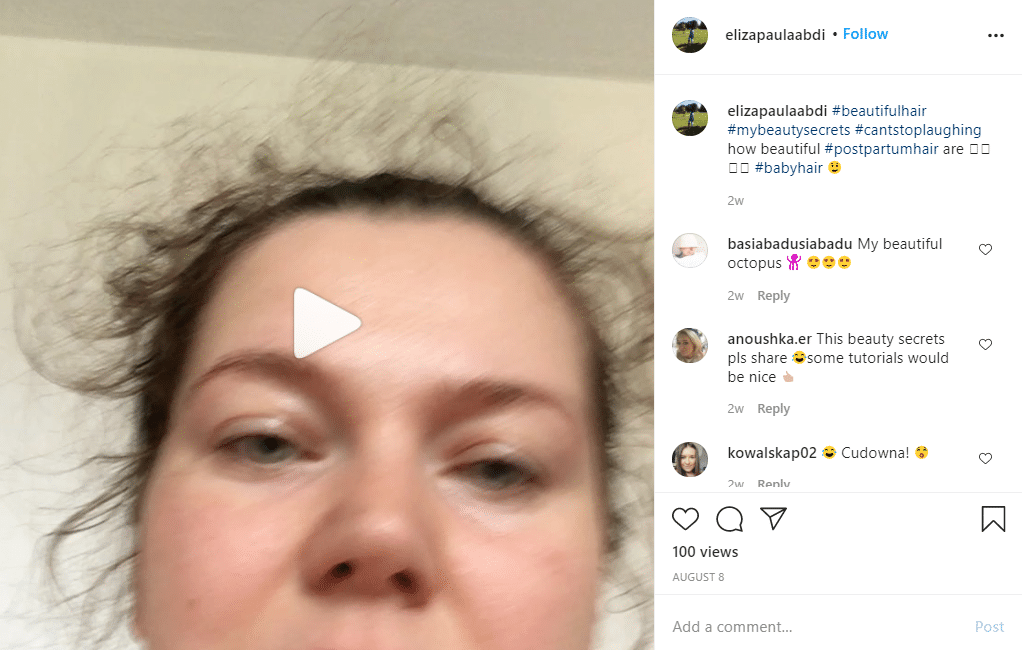 10. Or you can always try sporting devil horns: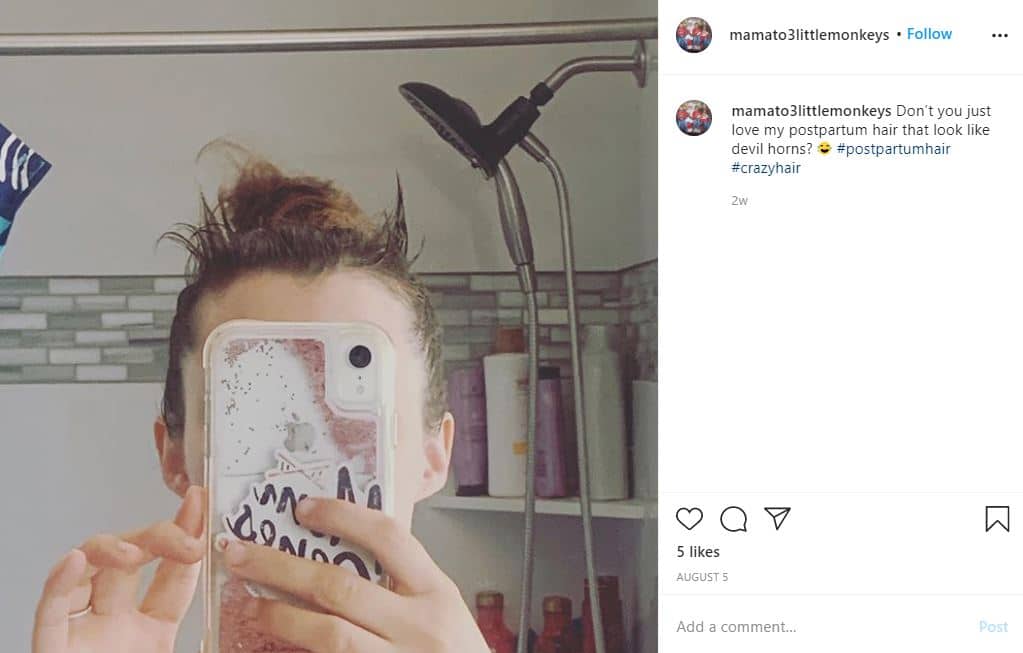 The content on this site is for informational purposes only and not intended to be a substitute for professional medical advice, diagnosis or treatment. Discuss any health or feeding concerns with your infant's pediatrician. Never disregard professional medical advice or delay it based on the content on this page.