It's not uncommon for parents of newborn babies to forget about their own needs. As a mom of two, I can speak from first-hand experience. When I was pregnant with my first daughter, I was caught up in the facade of motherhood, and I was a little naive, too. I spent too much time thinking about what wallpaper we'd install in her nursery, the coordinating newborn outfits, the boucle rocker, and the perfectly arranged bookshelves. While all of these things were incredibly special and fun, I missed the preparation part that comes after birth.
My experience is not unique, and it's the reason we compiled this list of the best gifts for new parents. There's so much we can do to support new parents! We can do things like buy them healthy baby formula in advance in case their baby doesn't latch, purchase a blender to make it easier to eat healthy, or even encourage simple hygiene habits to make the new parent feel a little like themselves. All three of these were my real-life experiences, and I know I'm not alone.
In addition to the above, our 2022 best gifts for new parents include items that make documenting precious milestones easier, that rally the family to create fun memories, lend an extra hand when they need three, and everything else in between. Parents are selfless by nature and deserve gifts that support them as they embark on their new journey into parenthood. So, let's dive in!
15+ best gifts for new parents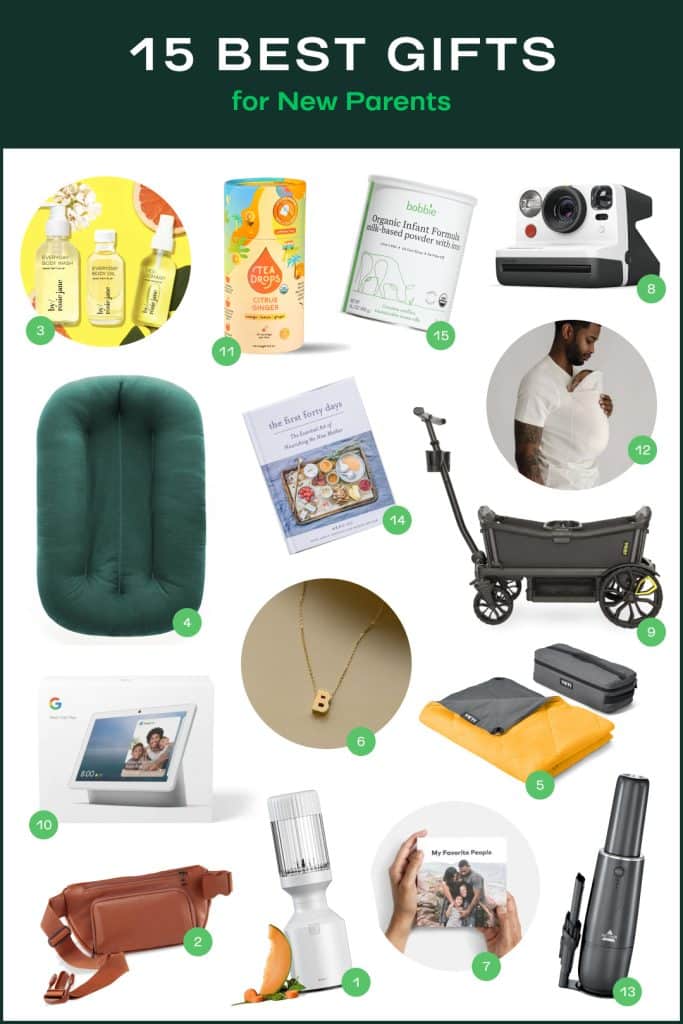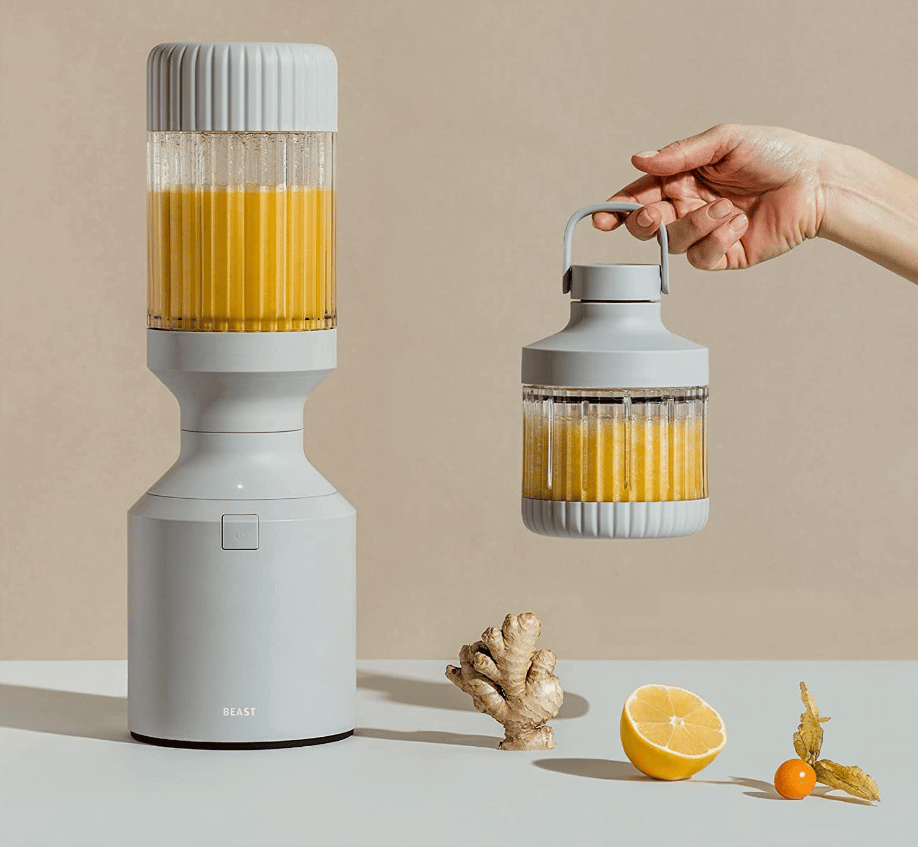 There are so many things we love about the Beast Blender. It's slender and doesn't take up a lot of kitchen space, busy parents can take their smoothie on the go, and it's a simple and quick way to ensure the new mom or dad is getting the nutrients they need. New parents don't have the luxury of cooking many meals, but the beast blender can at least get them what they need when they need it.
Best New Parent Gift FAQs
What is the best gift to give new parents?
The best gift to give new parents is recognition and support for doing something so incredibly hard, new, and brave. Whether they're first-time or veteran parents, it's still all-consuming, overwhelming, beautiful, and exhausting. Did we mention exhausting? So, send an encouraging text and remind the new parent that you're available if they need anything. But if you're looking for a tangible gift, continue reading to browse the 15 best gifts for new parents!
What do you get new parents as a gift?
This depends, and it's certainly unique for every new parent. Before you send a gift, make sure it aligns with their lifestyle. In addition, does the gift take up space, and if so, do they have the storage to put it away when they're not using it? Can they use your present now or later? If later, you may want to delay your delivery. Either way, your thoughtfulness in sending a gift will not go unnoticed.
What do new parents need for themselves?
New parents need a lot, especially if a community of friends and family doesn't surround them. One of the most important things new parents need, and often don't prioritize for themselves, is nourishment. That can be through meals, snacks, or anything in between. It's one of the reasons we list a blender as a gift for new parents because it's an easy and sure way they'll get the nutrients they need to sustain their energy. If supporting a new parent with food is your preference, send a virtual food delivery gift card from Instacart. Meal boxes like Hello Fresh (they do great holiday meals) is a life-saver for cooks who don't have time to shop and Tovala (we love the oven!) provides delicious pre-made meals without any work.
Choosing the best gift for new parents:
We hope this list of best gifts for new parents has inspired you to buy something to best support the new mom or dad in your life. New parents deserve to feel supported as much as the new baby, and we know your generosity and kindness in purchasing them a gift will make them feel like they aren't alone on their parenthood journey.
If you're looking for the best newborn gifts, we've got those, too!
Happy gifting!