Our editorial team personally selects each featured product. If you buy something through our links, we may earn an affiliate commission, at no cost to you.
As a team of Bobbie moms, we live for sharing product reviews. As soon-to-be parents and new moms, we are constantly wear-testing the best pregnancy and postpartum essentials and trying out the best new baby gear. Now we're sharing our authentic product reviews with you. We may receive affiliate commission from any purchases, however our reviews are for real.
Reviewer: Alyssa Perez, Customer Experience Manager at Bobbie
Product: Nuk For Nature Tableware Collection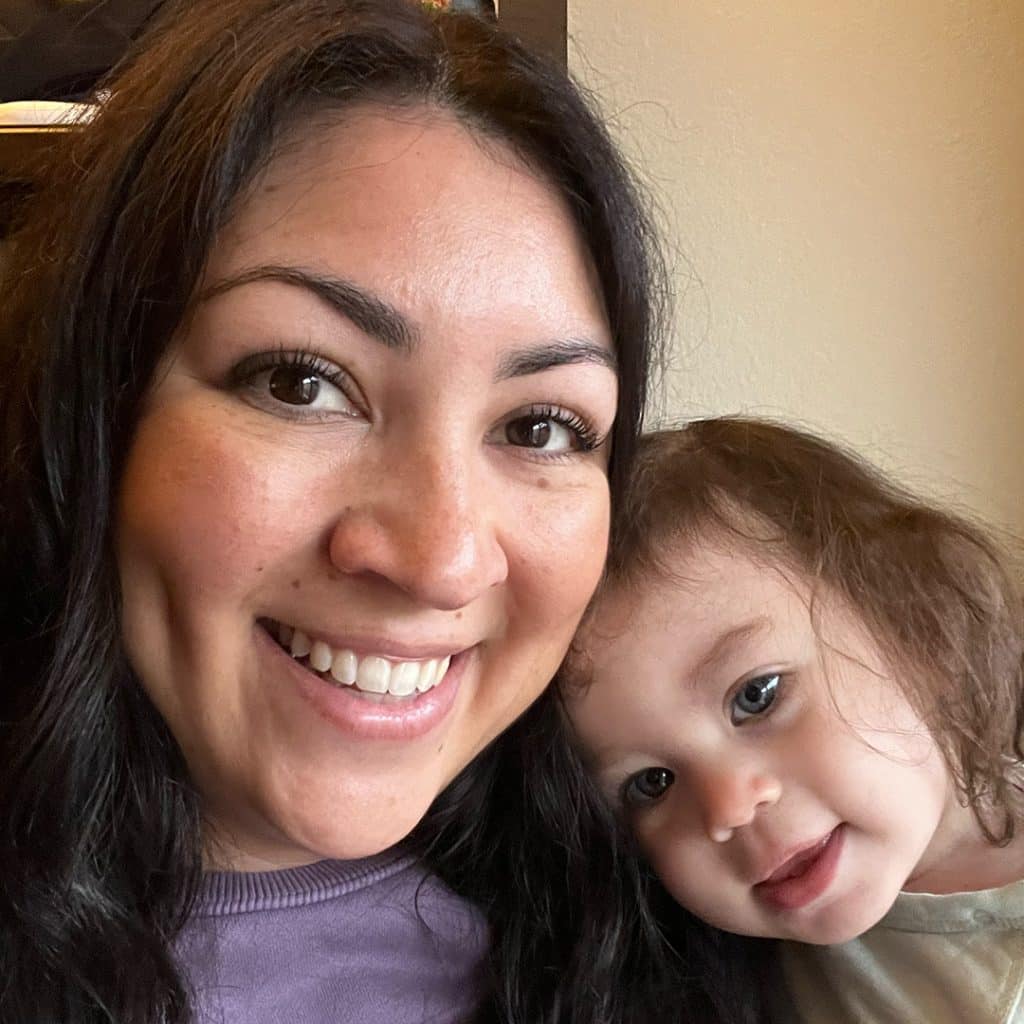 Meet our Mom:
Hi! I'm Alyssa, Customer Experience Manager at Bobbie. I live in Los Angeles with my husband, John, and our daughter, Zoe (17 months).
Meal time (dinner time, especially) is a sacred time in our household. John and I are foodies who work opposite schedules, so we enjoy sitting down for a great meal together with no distractions so we can talk and catch up on our days. Once we had Zoe, we wanted there to be no exception— she would partake in meals with us and (hopefully) eat a variation of what was on our own plates. I was so excited to try out the whole Nuk For Nature tableware collection once Zoe moved onto first foods and independent eating!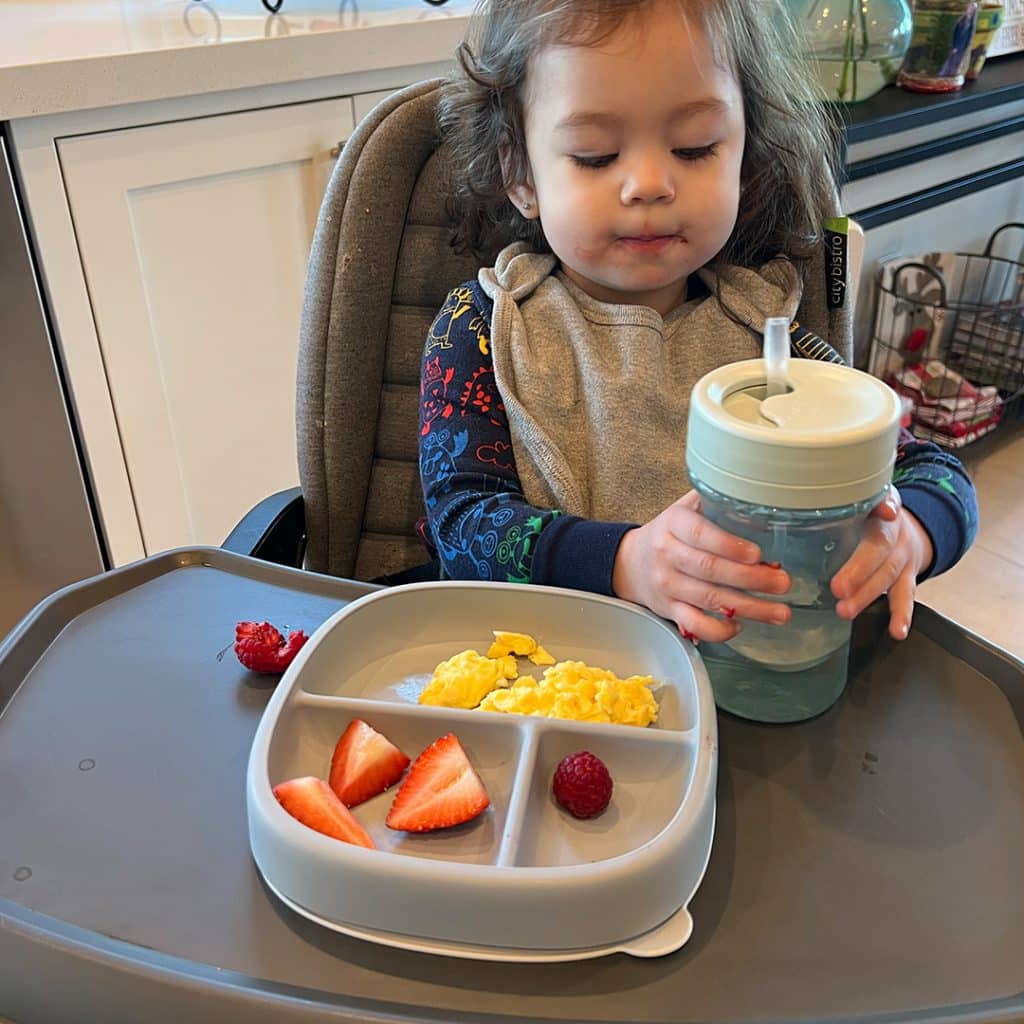 Nuk For Nature Feeding Set
I received the entire Nuk For Nature feeding set— plates, bowls, cups and pretensils, as they call them. Nuk For Nature is Nuk's line of sustainable products. The BPA free plastic comes from plant based plastic, and all packaging uses recyclable materials. The whole line is available at Amazon, which I love since it's so convenient.
Since we were just starting solids from new food groups, I was in the market for plates with sections and suction bottoms, as well as sippy cups to start the transition off of bottles. The Nuk silicone bundle comes with plates and bowls with suction on the bottom to prevent spills and messes, which I assumed would happen regularly with a toddler trying to feed themselves. One cup had a straw, while the other had a sippy top. It was great to have different options for Zoe to test out and see which she preferred. In the end she favored the cup with the straw, and had an easy time drinking out of it from any angle.
What are Pretensils?
Nuk makes a pretensil training set, which comes before real utensils. Basically, they're soft, flexible utensils that are gentle on teething gums. The spoons and forks were so cute! The fork has two layers of tines, with flexible outer tines and sturdy inner tines. We tried the fork with a scrambled egg, but the egg got caught in the inner tines and stayed there. It did work better with cut fruit, but usually Zoe eats those with her hands so unfortunately the fork didn't get much use. We had no problem using the spoon for yogurt or oatmeal, so out of the two pretensils, we continued to use the spoon more often.
5 Reasons Moms Love Nuk For Nature
After trying out each piece, I quickly had some favorites. Here are the top 5 things I loved about these products:
Suctioned bottoms that actually stick– Even with little hands trying to pull them off, they really stayed put!
Easy to clean– All items are dishwasher safe, which made for super easy cleaning.
Lid included with dinnerware– I loved the option of having a lid to pop on top of the plate or bowl to quickly and easily save leftovers in the refrigerator.
Chic colors– I was happy to see muted, neutral colors, instead of the bright primary colors usually associated with kids items.
Functional cup– I loved that the straw cup had a flexible straw bottom, so my toddler was able to easily drink up every last drop of water. Bonus points for the top being a twist top that hides the straw, perfect for on the go!
Is Nuk For Nature a Good Gift?
I definitely think these Nuk For Nature items are great gifts for all toddlers. My most recommended product would be the plate or bowl. It's so hard to find a good quality dish, and these are sturdy with great suction. The storage lid makes these ideal for quick cleanup, and they are dishwasher safe.
Why I Loved Nuk For Nature:
Overall, I would definitely recommend this set to fellow parents. Pick the cup style your toddler prefers, and decide if you want to try the pretensils with better luck than I had. But the plate and bowl are non-negotiable! The convenience of finding these on Amazon makes it easy to quickly pick one up to try out. Once you try one item, you'll be back for more! Since testing these out I've already purchased extra bowls and plates because I like them that much.
Nuk For Nature tableware available on Amazon.
The content on this site is for informational purposes only and not intended to be a substitute for professional medical advice, diagnosis or treatment. Discuss any health or feeding concerns with your infant's pediatrician. Never disregard professional medical advice or delay it based on the content on this page.