Our editorial team personally selects each featured product. If you buy something through our links, we may earn an affiliate commission, at no cost to you.
As a team of Bobbie moms, we live for sharing product reviews. As soon-to-be parents and new moms, we are constantly wear-testing the best pregnancy and postpartum essentials and trying out the best new baby gear. Now we're sharing our authentic product reviews with you. We may receive affiliate commission from any purchases, however our reviews are for real.
Reviewer: Cat Canada, Director of Marketing at Bobbie
Product: Surely Non-Alcoholic Wine and Champagne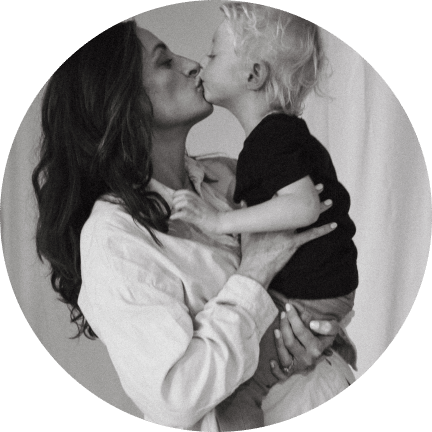 Meet our mom: I'm Cat, the Director of Marketing at Bobbie, mom to Declan who is 2 with one on the way! Living in Southern California where dining al fresco is a year-round option and socializing with friends never ebbs with the seasons, I'll admit that not toasting to life's many celebrations over the course of a 40-week pregnancy can feel a little well, sobering. I was looking for a non-alcoholic product. Surely's wines hit the mark in satisfying the desire to cheers to all the graduations, birthdays, weddings and holidays that happen throughout the year.
Surely Wine Reviews
I've never been one to reach for a glass of wine to unwind, but more to sip on while catching up with friends or to tip my glass to life's best days or biggest accomplishments. If you know me, you know I'm never one to turn down a glass of champagne, and generally think any occasion calls for bubbles. Which is exactly why I jumped at the chance to try and review Surely's NA Sparkling Brut and Sparkling Rosé cans. They allowed me to join in on the festivities with more than water or sparkling water (because let's be honest, even sparkling water gets boring after too long) while safely growing this sweet babe.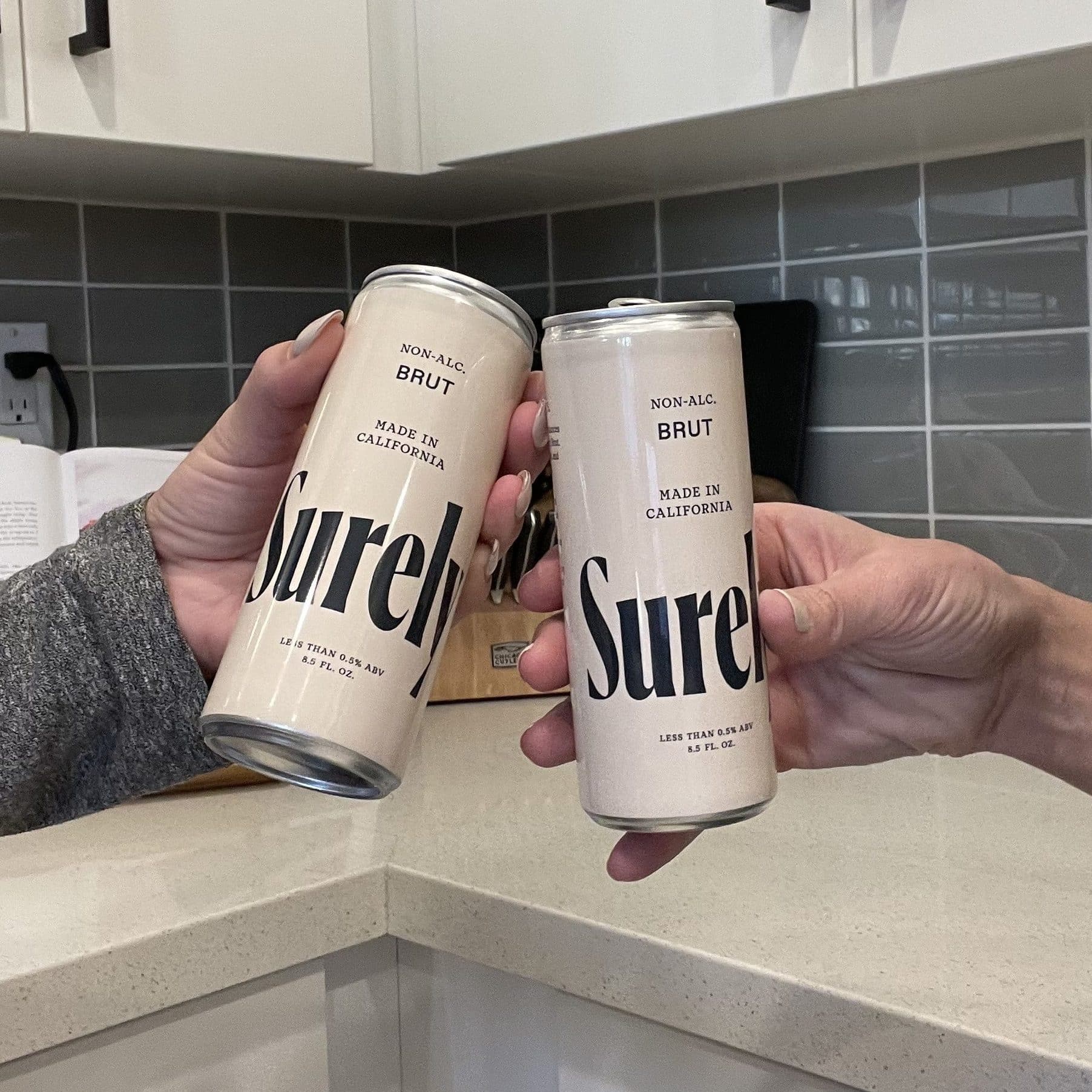 Best Nonalcoholic wine?
I was lucky enough to try three different Surely non-alcoholic products: Non-Alcoholic Sparkling Brut, Non-Alcoholic Sparkling Rosê Cans and Brut Cans, and they were perfect! I brought the alcohol free wine to a bachelorette party to share with a friend who also isn't drinking alcohol right now and we didn't skip a beat (even the late night dance party beats, you'd be proud!).
The cans, of course, were so convenient for being on the go or bopping from inside to outside the house. They tasted delicious with just the right amount of bubbly sensations that it really felt like the sunny day rooftop vibes you're looking for out of a glass of sparkling rosé.
Does non-alcoholic champagne taste the same?
The bottle of Brut still gives you the joyous POP of cracking a fresh bottle of champagne – that's at least half of the fun, right? And it drank like the dry champagne I prefer, perfect for something I can use for mimosas (hold the orange juice), or to toast the bride!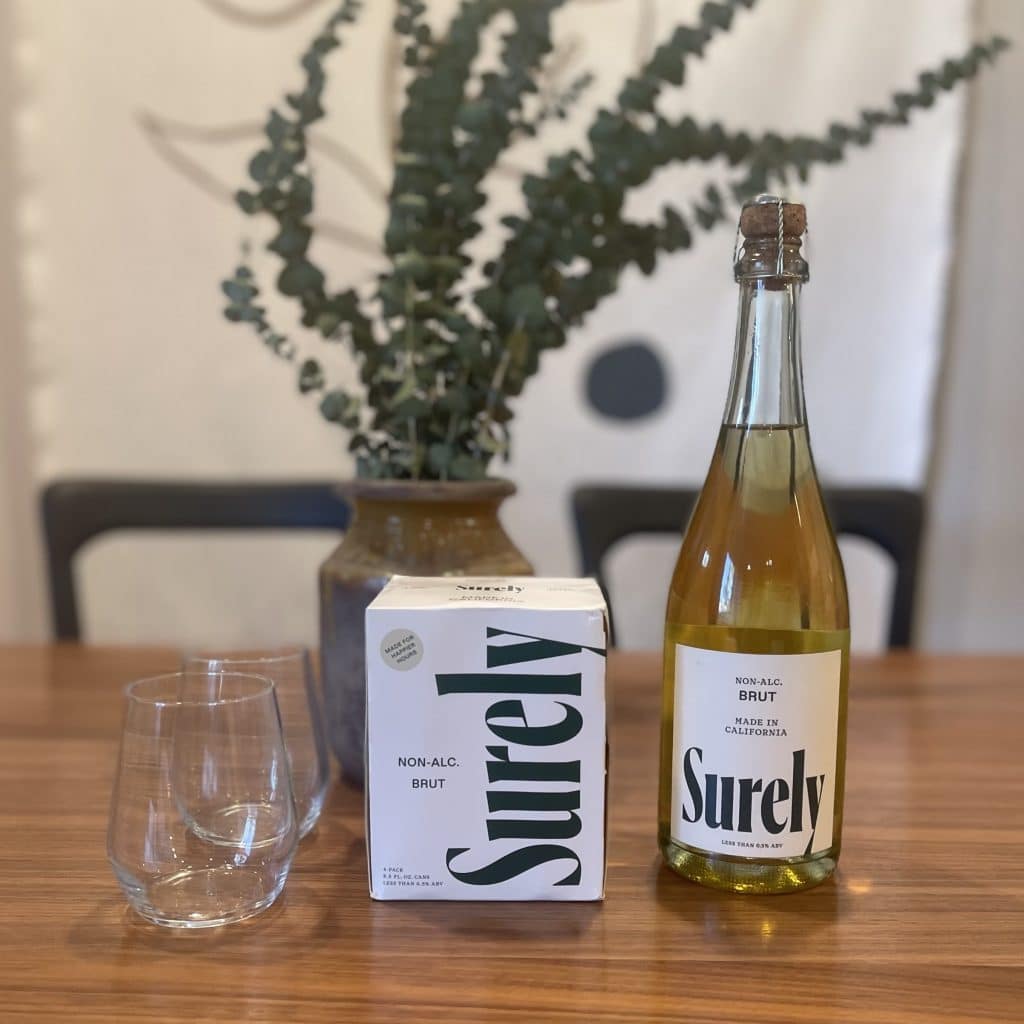 Since I'm not chasing the buzz, the champagne offers the pop of champagne without the alcohol.
The cans gave me the same experience as what's going on in the wine world-cans of wine!
I'd be remiss not to mention, as a marketer, that the branding is on-point! Bold front of can branding, tonal colors, everything a gal could ask for.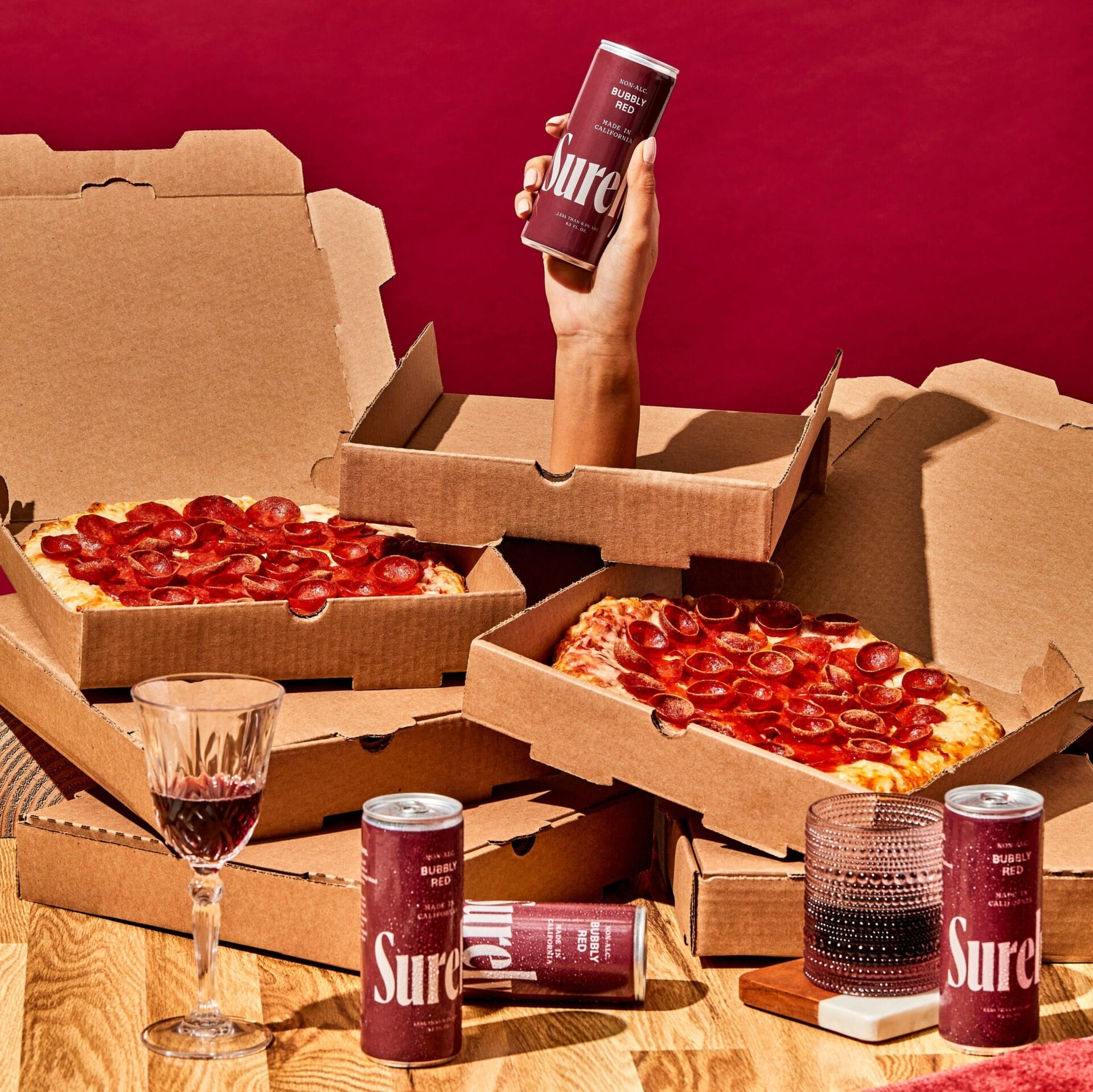 Who is Surely good for?
Surely non alcoholic wines and champagnes are good for women who are pregnant or breastfeeding, as well as anyone else who enjoys the flavor of wine/champagne without the buzz.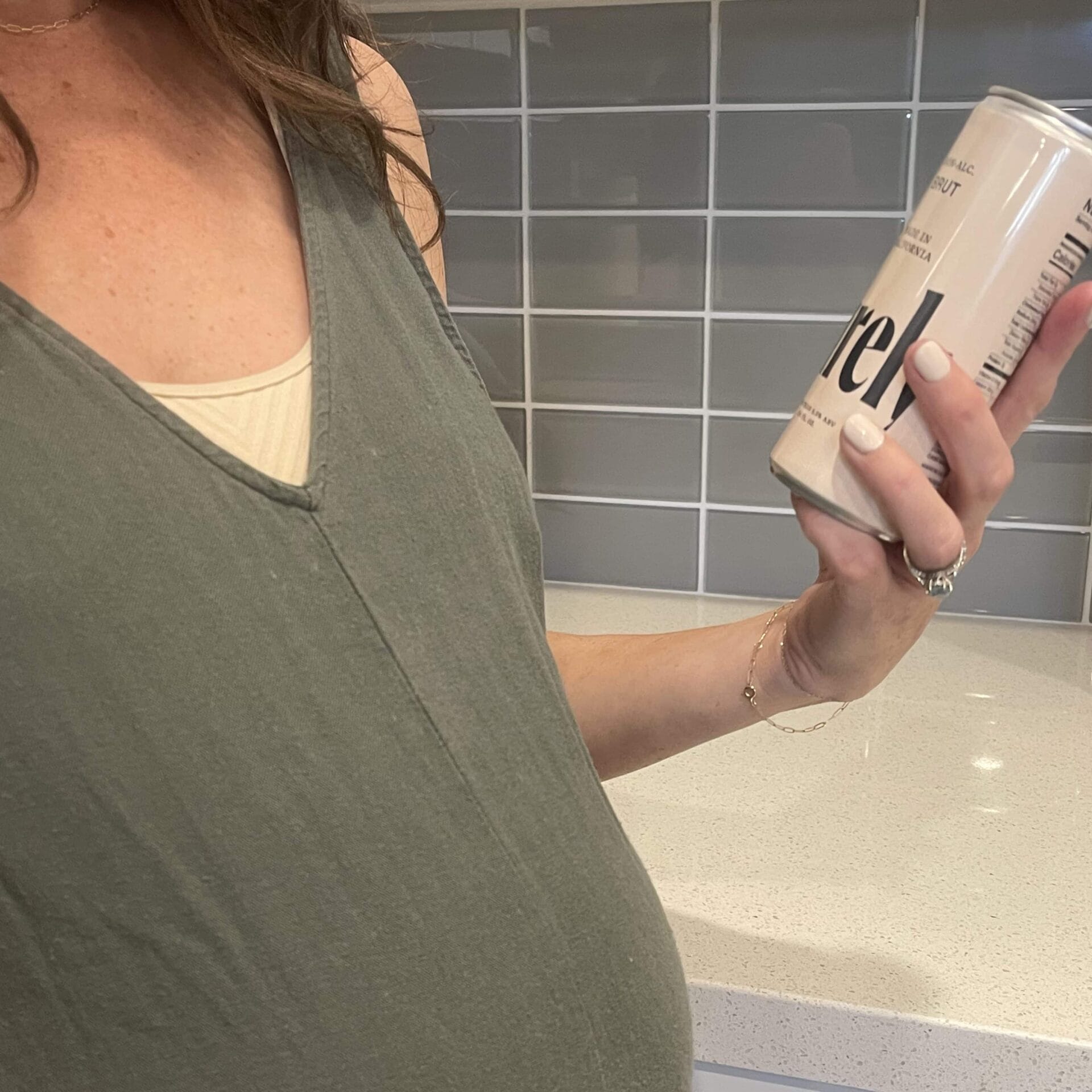 Is the Surely worth the price?
Surely's 4 pack cans are $24.99, the bottles are $29.99. These prices are similar, or less than, what I would pay for alcoholic OR non-alcoholic wine and champagne.
Non alcoholic wine reviews:
We are champagne drinkers in our house, there's never a Sunday morning without it! I was so excited when the box arrived. First impression— I can't wait to post on IG!
What your doctor thinks about alcohol and pregnancy
Since alcohol and pregnancy is a serious convo, we went to Dr Jane Van Dis, OBGYN and Bobbie Medical Advisor, to answer your most frequently asked questions.
Can I drink a glass of wine while pregnant?
No. It's an absolute no.
According to Dr Van Dis, "At least 10% of women in the U.S. drink alcohol regularly in pregnancy, and 1 in 20 infants has Fetal Alcohol Syndrome Disorder. Alcohol and pregnancy do not mix. Far more children are on a spectrum of fetal alcohol syndrome than was previous thought." She continued, "A recent study indicated that the highest prevalence of late-pregnancy alcohol use was reported by women who were white non-Hispanic, college graduates, and aged 35 years or older".
Will one glass of wine hurt my baby?
There is no "safe" amount of alcohol in pregnancy.
How long do you have to wait to breastfeed after drinking alcohol?
Dr Van Dis recommends a minimum of 3-4 hours. "The CDC has a great article on alcohol and breastfeeding." Dr Van Dis shares. "Generally it's advised not to drink while breastfeeding."
Is non-alcoholic wine or champagne a good alternative for pregnant women?
Dr Van Dis' answer: YES.
The content on this site is for informational purposes only and not intended to be a substitute for professional medical advice, diagnosis or treatment. Discuss any health or feeding concerns with your infant's pediatrician. Never disregard professional medical advice or delay it based on the content on this page.