Our editorial team personally selects each featured product. If you buy something through our links, we may earn an affiliate commission, at no cost to you.
Attention Target Shoppers! Stigma-Shaking in Aisle 5!
Hey y'all, we've got some big news. We, Bobbie, are now available in 1,700+ Target stores nationwide.
Our journey started six years ago when our CEO, a new mom, was disappointed in the options available in the formula aisle. So she decided to do something about it. Just 18 months into launching Bobbie we are honestly shocked, proud, humbled, and excited to come full circle on shelf with our first nationwide retail partner: Target.
"As a mom first and a CEO second, I know firsthand there has never been a more critical time to get more infant formula on shelves," said Laura Modi, CEO and Co-Founder of Bobbie, and mom of three. "Introducing a completely different Organic infant formula into the market is the near and long term solution American families need and deserve. There's nothing more important than making sure our babies are fed and nourished."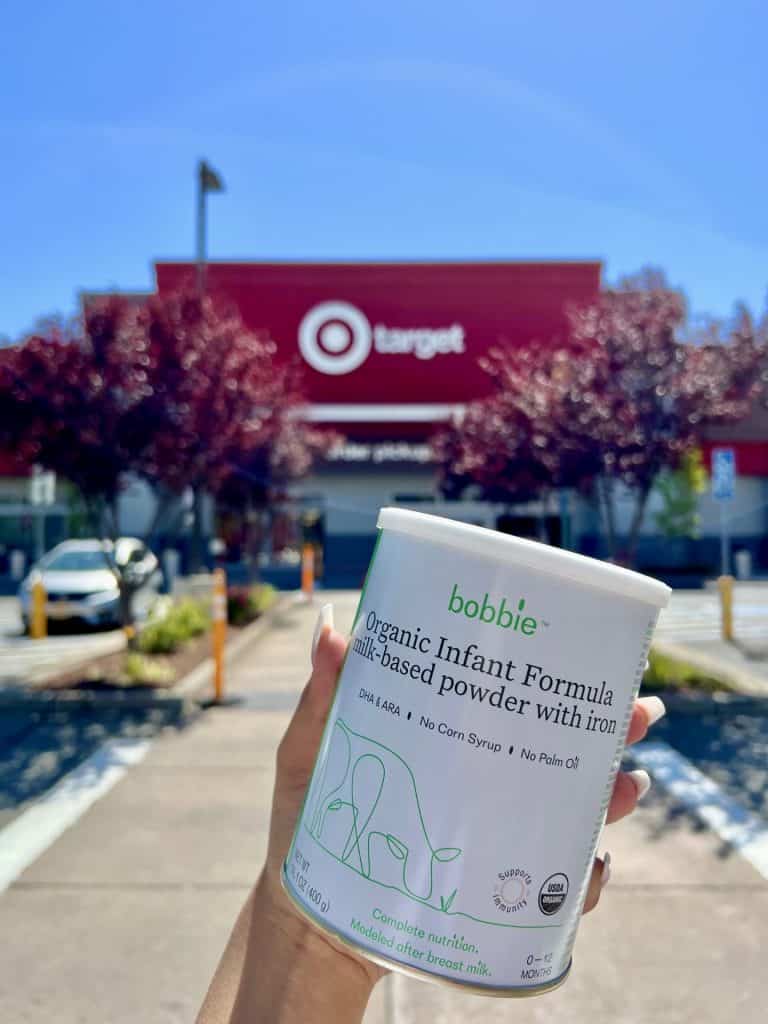 As an American-founded infant formula, Bobbie is USDA Organic, made with Organic Valley grass-fed milk, sourced from pasture-raised cows across 45 small, family-owned American farms that prioritize quality and sustainability. Bobbie prioritizes rigorous quality standards and unprecedented clean-certification as the first-ever infant formula to receive both the Clean Label Project Purity Award and certification as a Pesticide-Free product.
Bobbie represents a new generation of formula that American parents have been demanding, holding itself to the highest standards while bringing peace of mind to U.S. families. As the infant formula shortage continues, Bobbie is proud to expand accessibility to shelves across the country providing parents with an America-manufactured, organic European-style recipe. Bobbie's new availability in Target is a thoughtful, long-term solution to the need for increased market diversification and high quality options in the U.S. infant formula industry.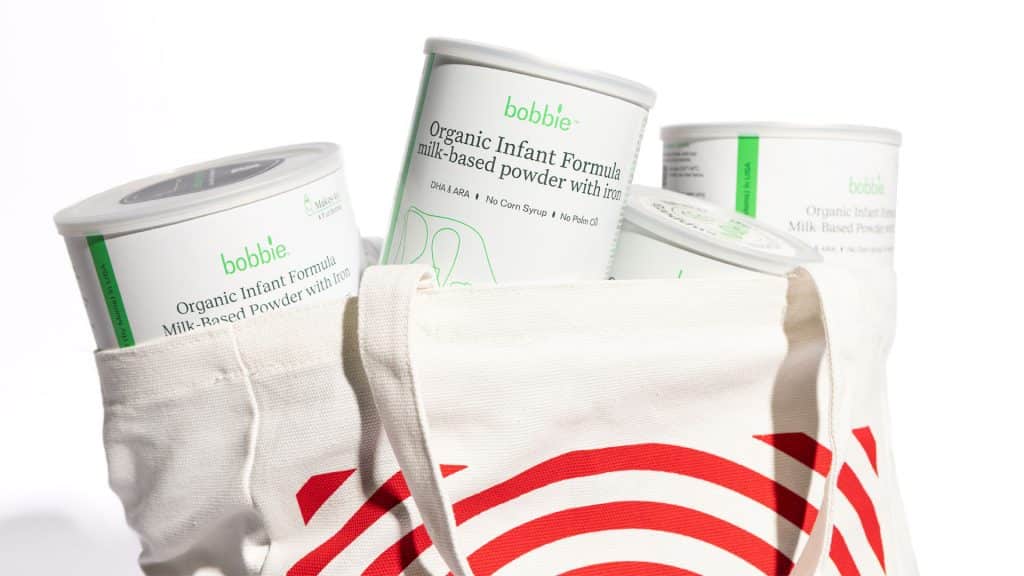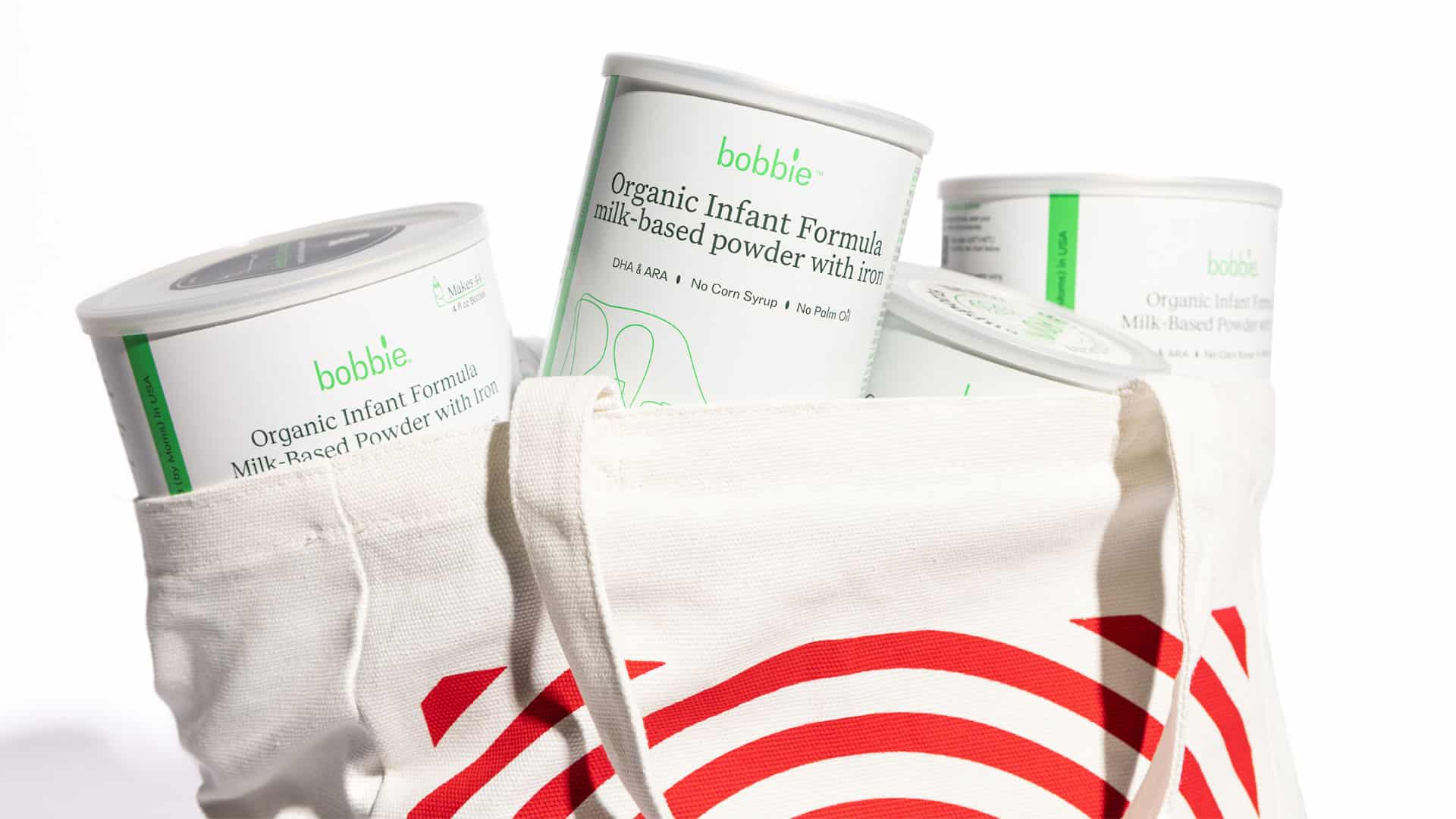 To our subscribers: We will always prioritize our Bobbie Fam online and have planned for your baby's entire feeding journey. We hope this helps you get an extra can between shipments, top up a subscription or help you in a pinch when you travel.
This Target launch was in the works for almost a year and the inventory was ordered for retail before the formula crisis began (and long before our waitlist was ever in place). Subscriptions are now available on Bobbie and we hope you can grab a few cans at your local Target if/when needed.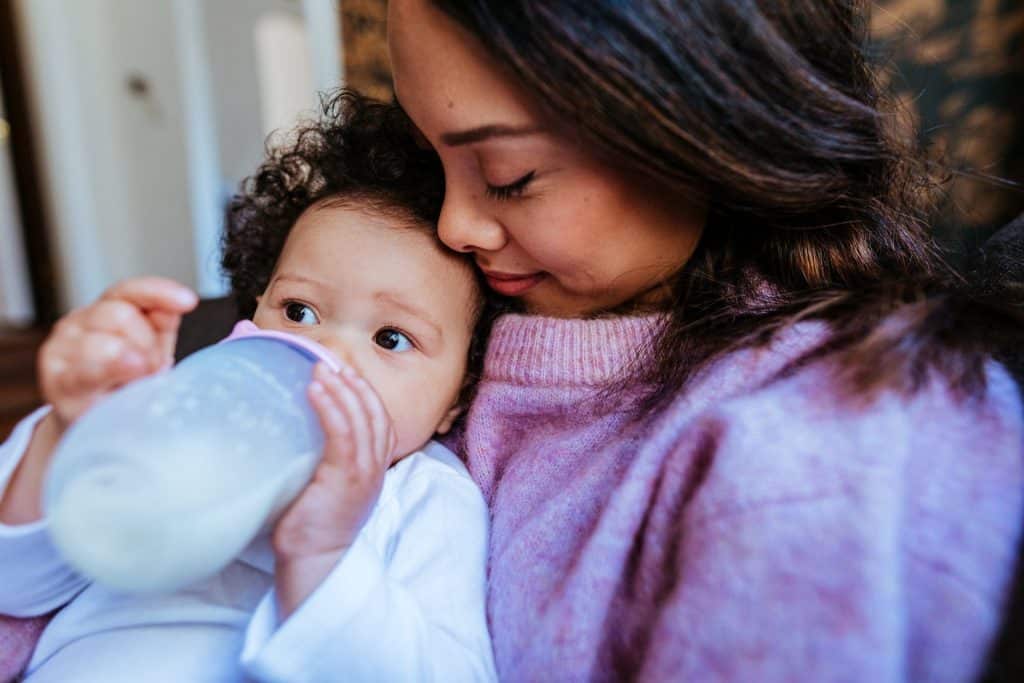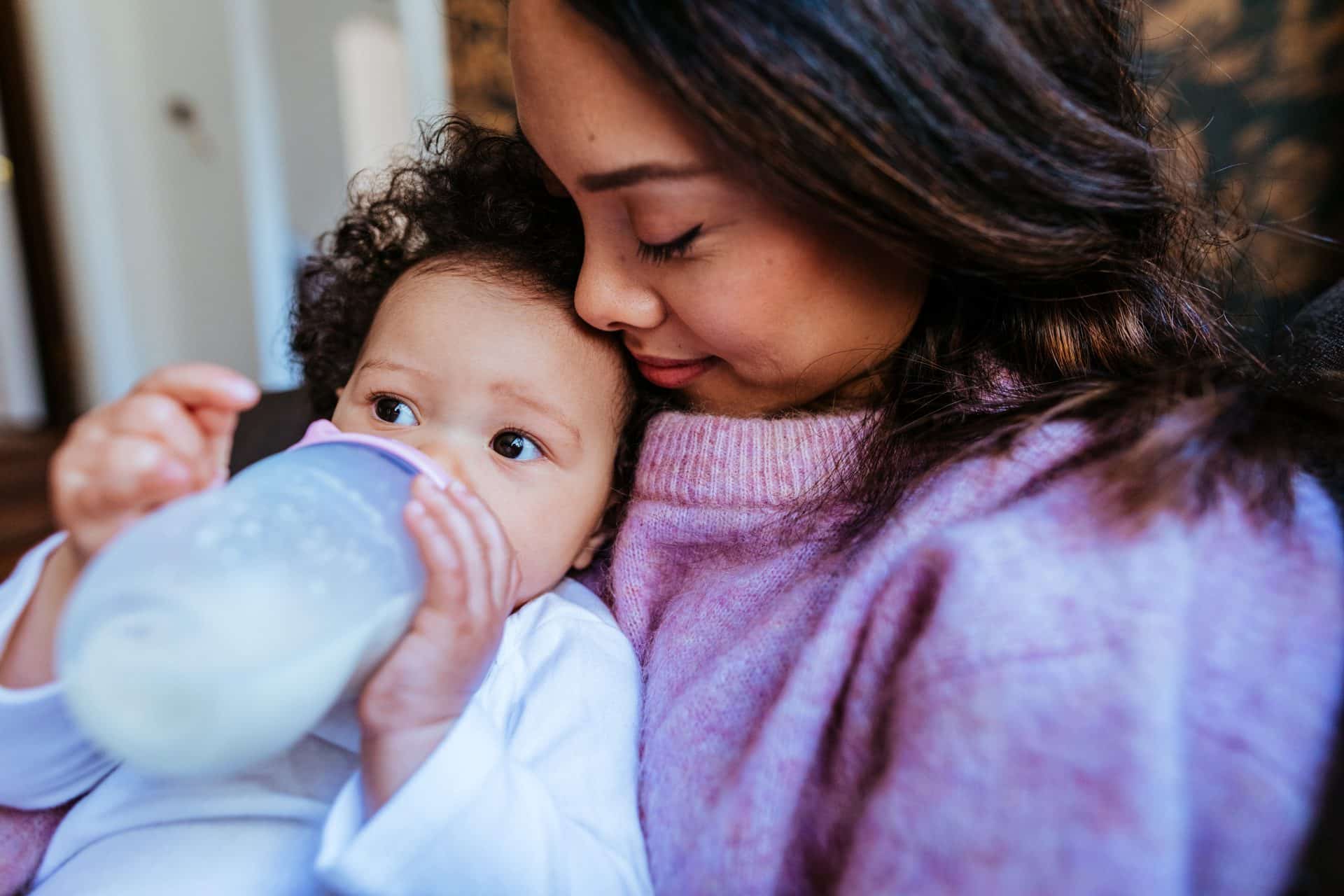 Thank you to our incredible community for helping us get to this milestone. If you see us in store send us a #bobbieshelfie!
Bobbie is available by subscription on Bobbie's website and in select local boutiques near you. Bobbie will be in a majority of Target stores across the country by September 2022 and on Target.com starting today. It will be available in two sizes, featuring the original 14.1 oz can for $25.99 and a new 23.9 oz can for $41.99.
Update: We realize our formula may show as Out of Stock on Target's website – it's rolling out over the next couple of weeks and online is last to get updated. Please call or visit your local store for real time inventory updates!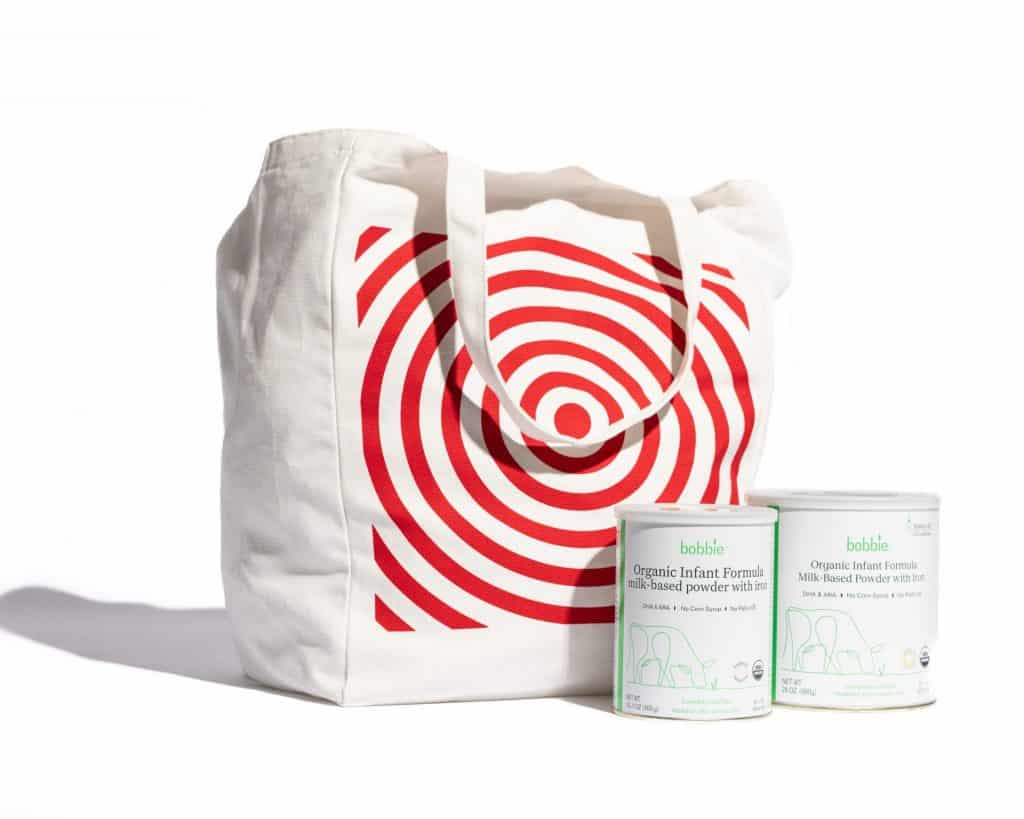 The content on this site is for informational purposes only and not intended to be a substitute for professional medical advice, diagnosis or treatment. Discuss any health or feeding concerns with your infant's pediatrician. Never disregard professional medical advice or delay it based on the content on this page.