Our editorial team personally selects each featured product. If you buy something through our links, we may earn an affiliate commission, at no cost to you.
Whether or not you bought into the Hallmark holiday that is Valentine's Day prior to becoming a parent, you're probably more into it now that you've learned a love like no other: the one you have for your child. Even the least sentimental moms and dads can get behind the idea of taking extra time out of their day to celebrate the love(s) of their life.
Your baby may not have any recollection of their first Valentine's Day, but it's still an excuse to spoil them with sweet gifts and kiss them even more than you already do on a daily basis. Not sure what to buy a baby for Valentine's Day? Not to worry—the internet is flooded with the sweetest gifts for babies to help them celebrate the day of love. From a sweet card to a beautiful board book to precious pajamas to a brand-new bottle set clad in hearts, here are some of our favorite gift ideas for baby's first Valentine's Day.
12 Best Baby Valentine's Gift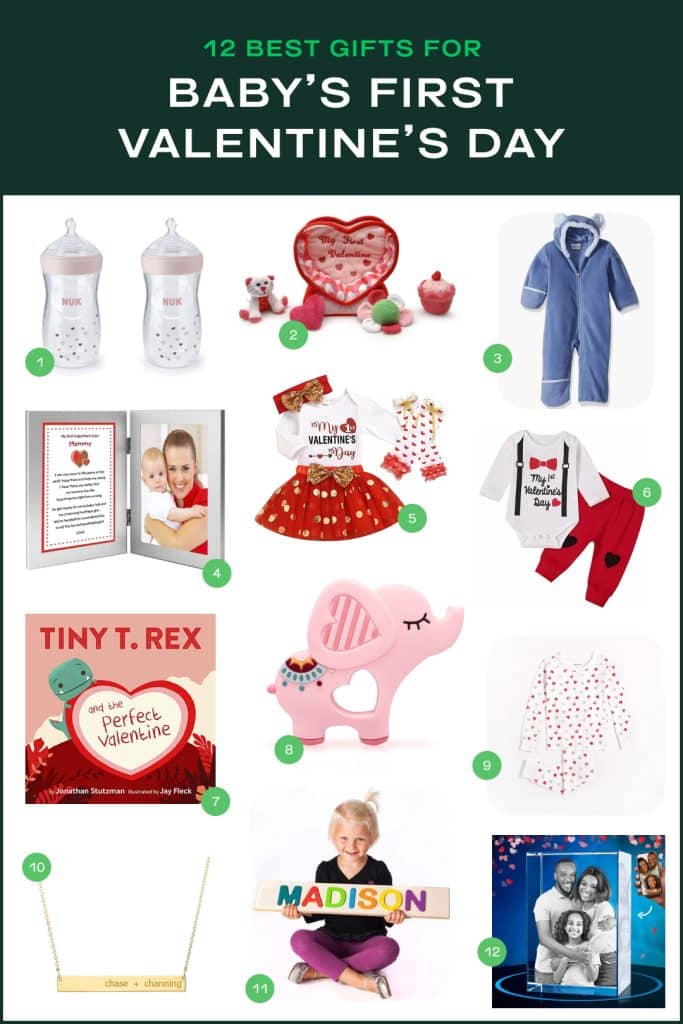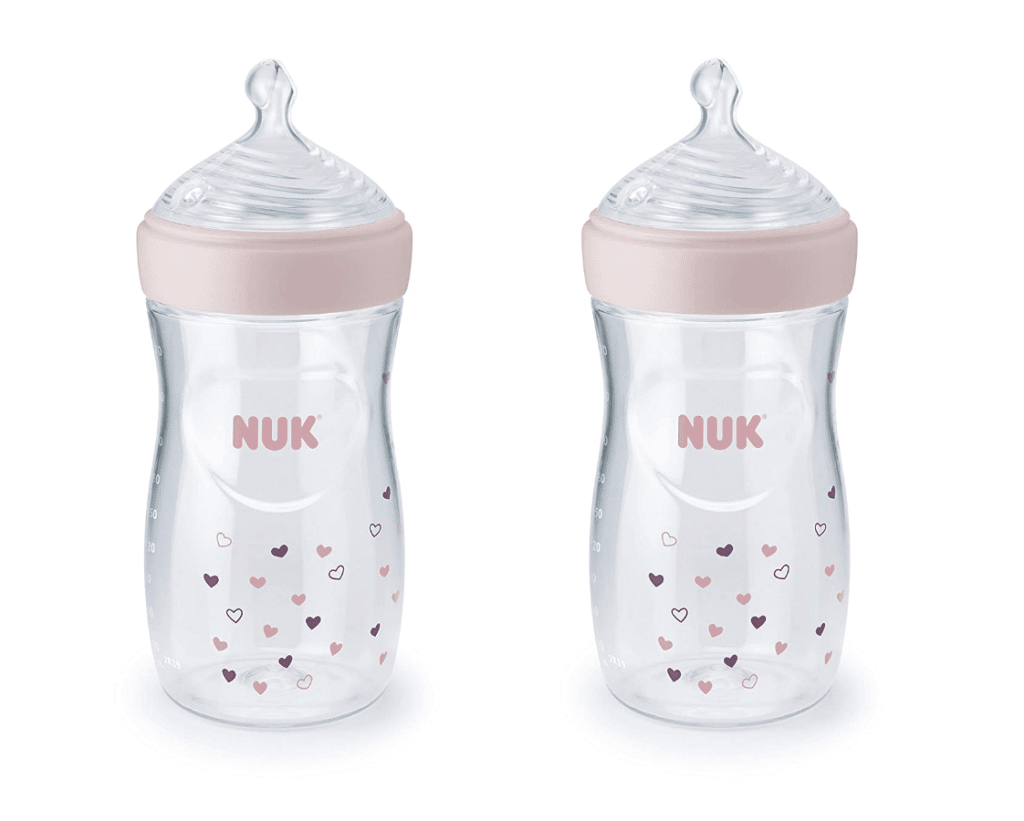 You can never go wrong with an extra set of bottles. Even if you think you already have enough, there's always the chance that you leave one somewhere or lose it in your own house (it's probably underneath the couch or your child's rocking chair). This heart-patterned set is so sweet, especially for celebrating your baby's first Valentine's Day. They feature NUK's extra-soft nipple that provides a more natural feel for baby along with anti-colic features to help reduce spit-up and tummy troubles.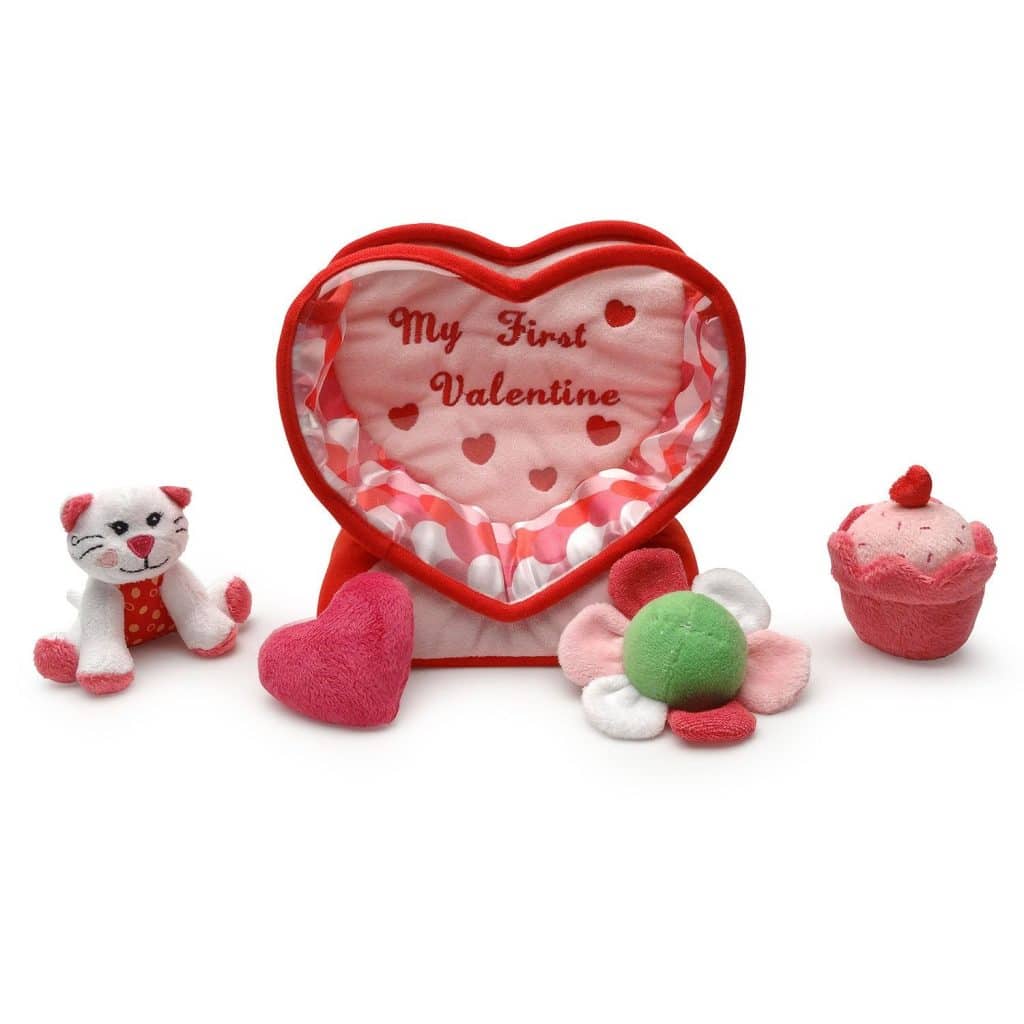 Babies love soft, crinkle toys, so why not offer up one that's Valentine's Day themed. This set of 5 pieces includes different types of toys that all make sounds to enhance your baby's sensory awareness, including rattling, jingling, squeaking and crinkling. They come with a handy travel pouch that has an easy velcro close.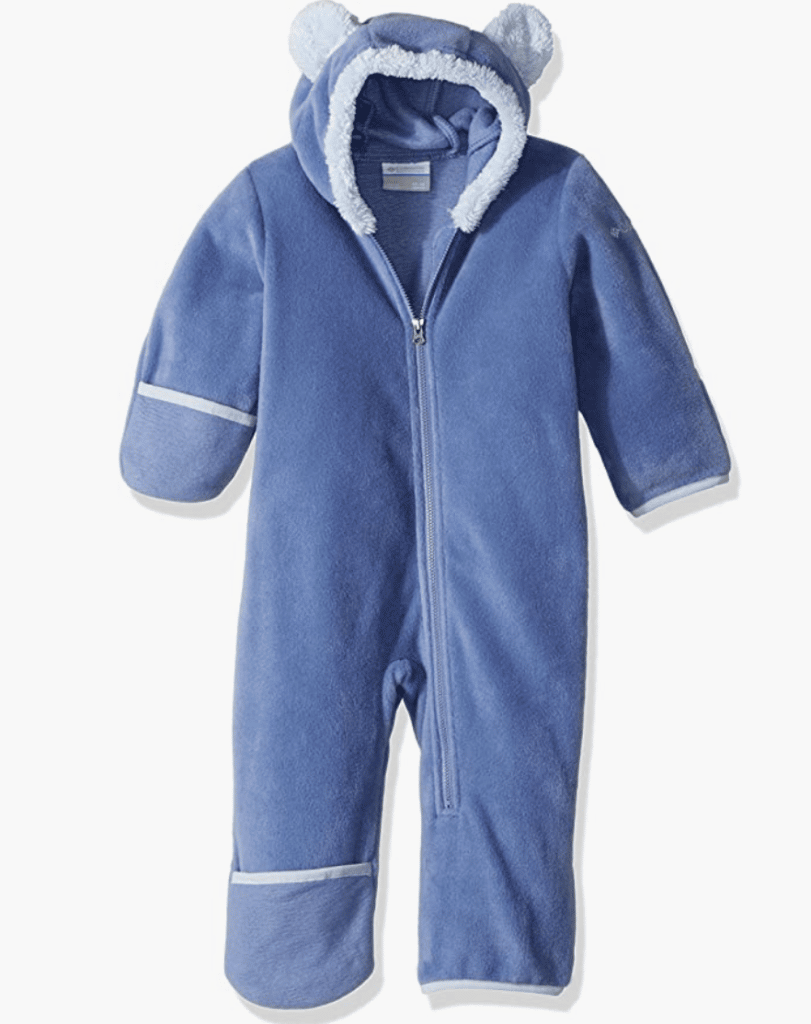 Since Valentine's Day happens to fall during one of the coldest month, here's a practical gift that's cute as can be. Pick from more than 20 colors of this plush fleece hooded bunting suit that your little one will look delicious in for all those winter pics to come.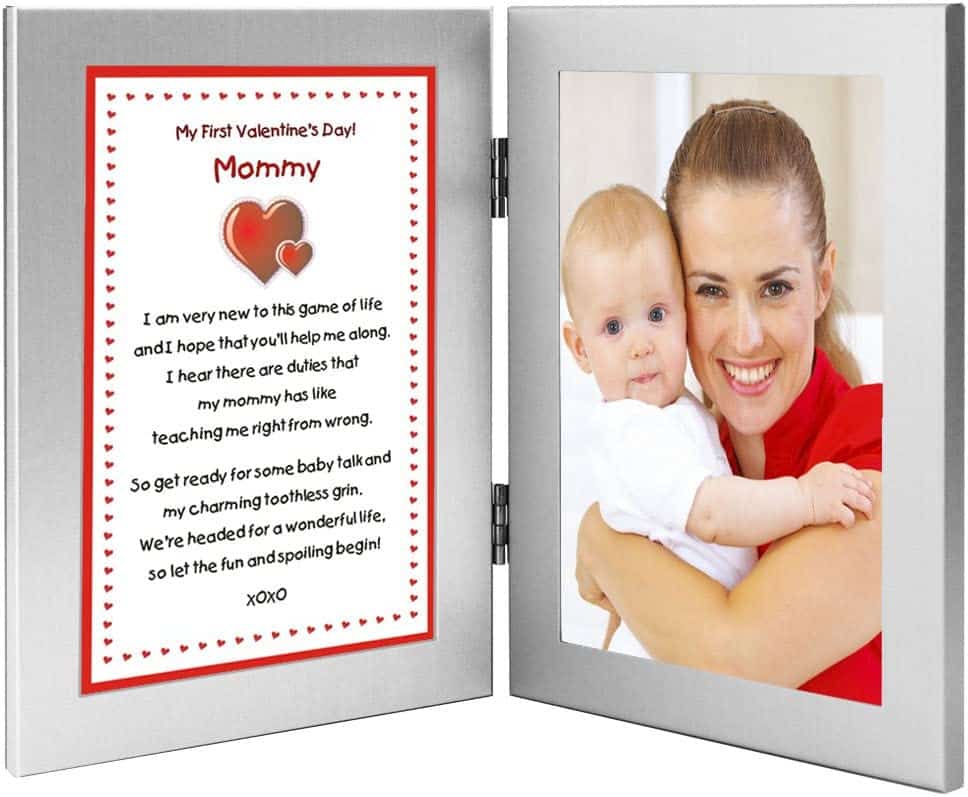 This is a great gift either from another family member for the mom or dad on Valentine's day or simply something that you buy for yourself as a "gift" from your baby. It's a frame that opens so you can place a photo of you and your baby on one side and a sweet poem on the other. It's written in a sweet kids typeface and features a glass front with black velour backing. For the photo, you'll need a 4×6, which you can easily have printed at your local store if you don't have an at-home printer.
You know you're going to take a million photos of your baby on her first Valentine's Day, so she's going to need an outfit that exudes your own personal enthusiasm. This baby girl Valentine outfit comes with everything—the long-sleeve onesie, the skirt clad in sequence and bows, the headband and the leg warmers. You can also choose between two colors: red or pink.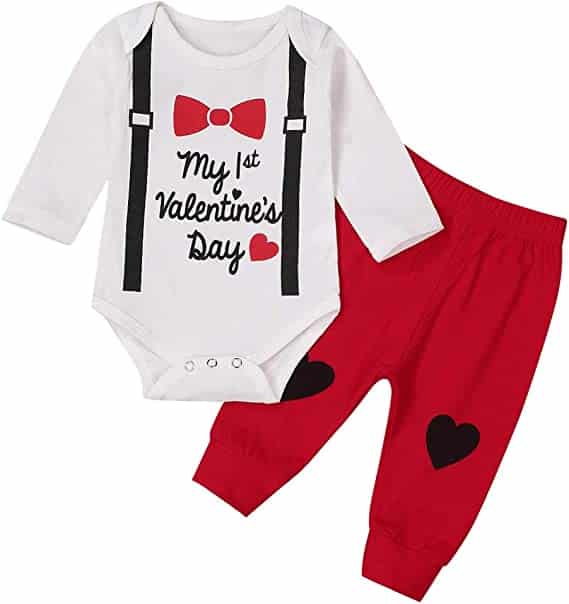 We didn't forget about you, boy mamas! This baby boy Valentine's outfit is too cute to pass up for your little guy's first Valentine's day. It comes in black, red and white and is made out of a soft cotton blend that's wear-resistant (no fading). It comes in sizes ranging from 0-3 months to 9-12 months and ships super fast with Amazon Prime.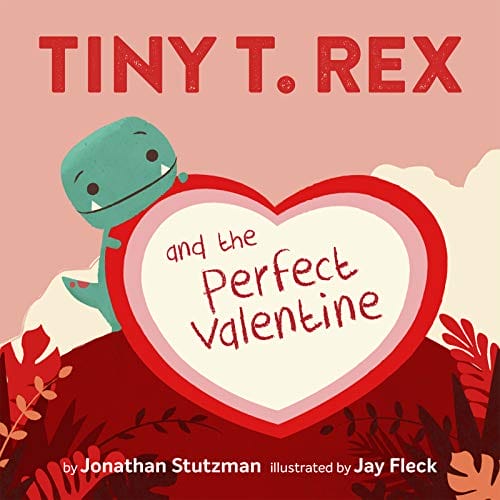 Running out of new books to read to baby? How about a Valentine's Day-themed board book? It's a sweet story about a T. Rex who's having a tough time creating the perfect Valentine's Day card for his best friend Pointy. The pages are full of color and context and the story line will keep baby's interest for years to come.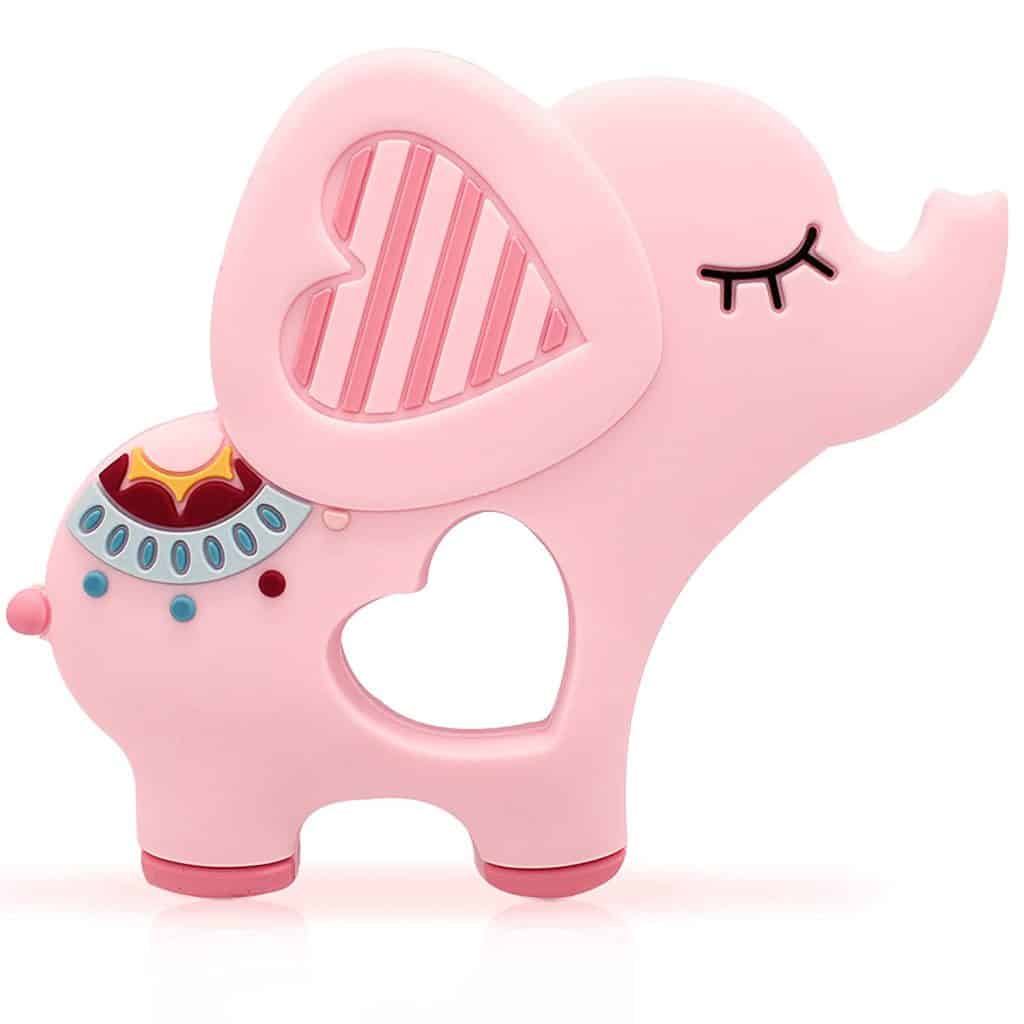 If you're all about buying baby gifts that will actually come in handy, a teether is surely one you'll be needing if you aren't already. Baby teeth come in between 5 to 7 months and usually bring about lots of fussiness, crying, poor sleep, etc. Luckily, teethers like this one can help. It's made from natural silicone, just like your baby's pacis and the nipples on her bottles. You can pop this in the freezer to make it even more pain-relieving. It also doubles as a stimulating sensory toy to keep baby entertained at home or on the go.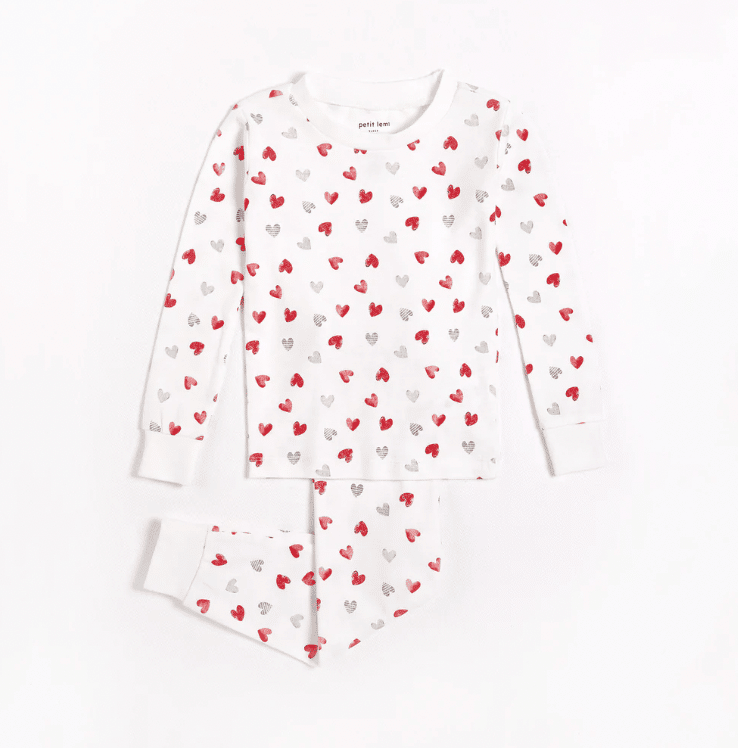 Who doesn't love a good pajama set clad in colorful hearts? And there's certainly no better time to wear them than Valentine's Day. We love this PJ set not only for the high-quality materials, including organically grown cotton, but also because you can order a pair for each member of your family (peep the matching pajama set for mom and pajama onesie for newborn).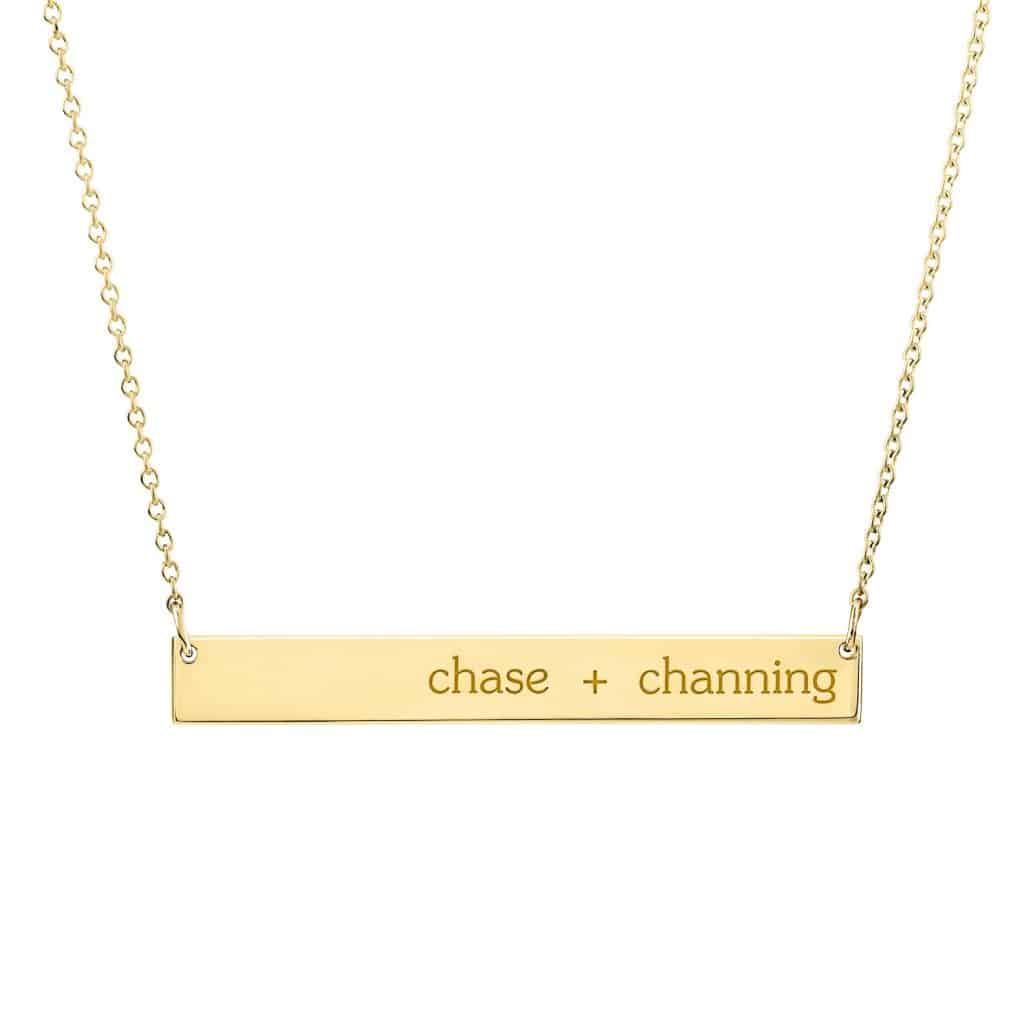 Few things in life make a mom more proud than her children, which is what makes these nameplate necklaces so special. You can customize them to include the name of one or more children on a gorgeous, 14K necklace that comes in three different colors—yellow, rose or white gold—as well as varying chain lengths. It's also worth mentioning that this gift makes the perfect push present as well.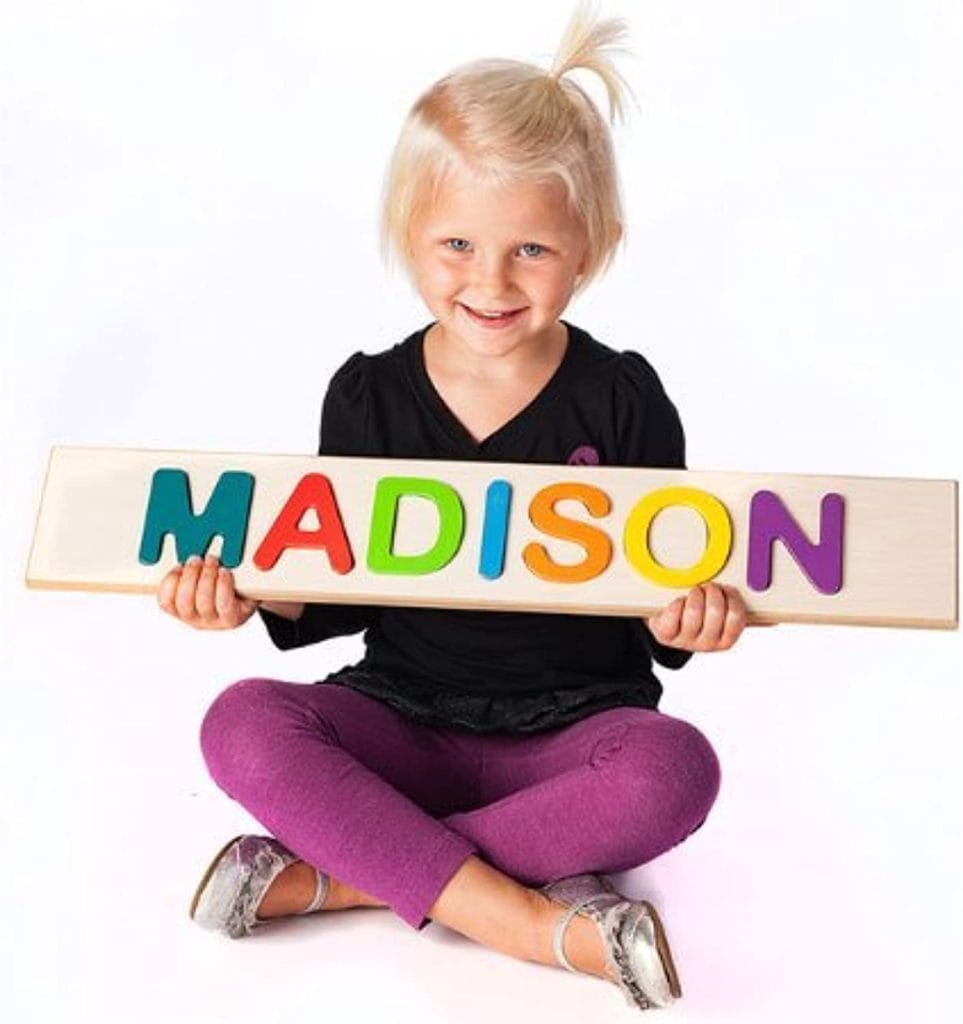 If you're looking for a gift for your child that will transcend the test of time, serving as both an educational toy and a keepsake for years to come, look no further than this wooden personalized name puzzle. Created by a small business in a made-to-order facility in Omaha, Nebraska, these puzzles can be totally customizable in names that are 9 characters or less. They're made using non-toxic paints and come in vibrant colors (all capitalized letters). It's a meaningful and affordable gift your whole family will cherish. More than 5,000 people on Amazon agree!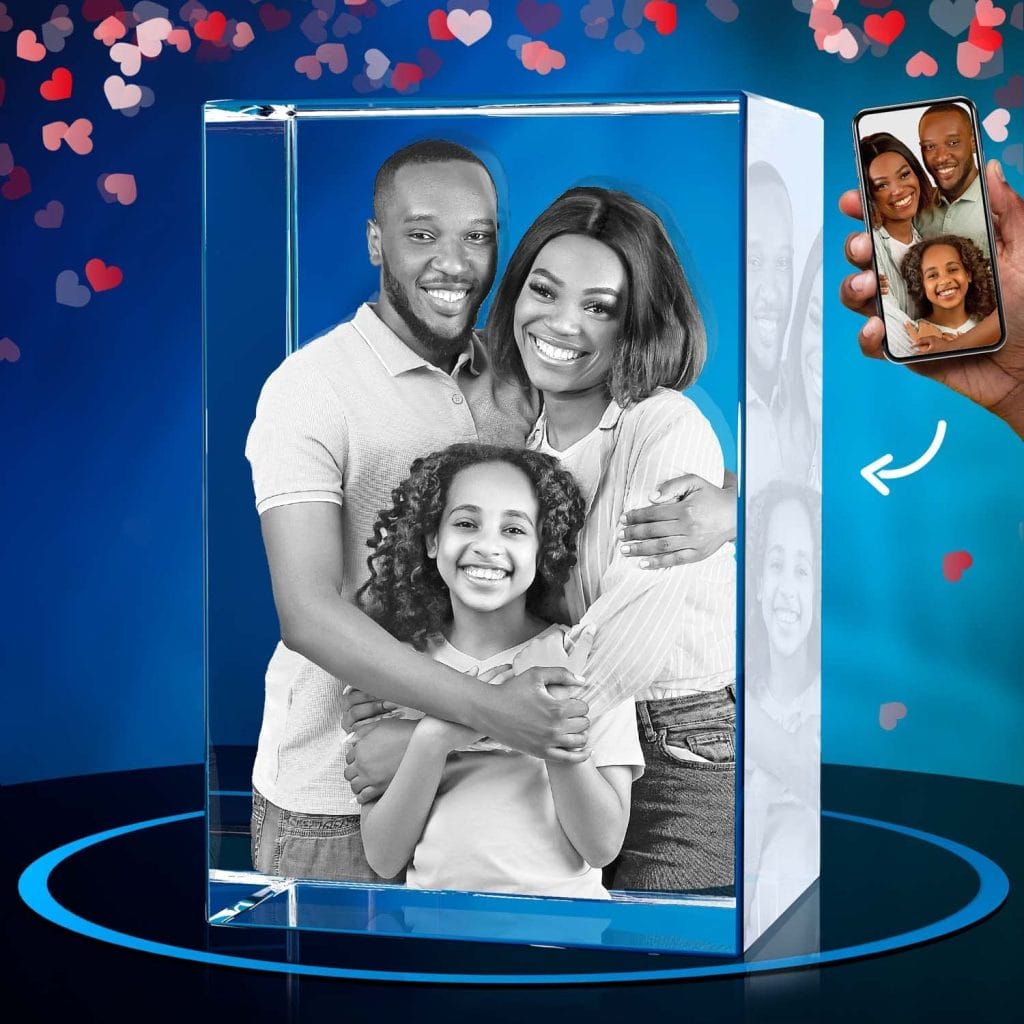 Dad deserves some Valentine's Day swag, too, even though he's probably the hardest person in your family to shop for. You can't go wrong with this heartwarming and sentimental gift. It's a 3D crystal that displays a photo of your choice—perfect for a placement on his desk at work or somewhere in your home. You can totally customize this gift, selecting the photo as well as the size and the shape of the display. 7,000+ reviews say this is a great gift that arrives fast (perfect for a last-minute Valentine's Day gift).
How do you celebrate baby's first Valentine's Day?
How you choose to celebrate your baby's first Valentine's Day is entirely up to you— and it may depend on how you or your family have celebrated Valentine's Days in the past. You can choose to go big by purchasing balloons, chocolate (of course, not for your baby to eat!), flowers and the whole nine yards or simply keep things low key and focus on giving your baby lots and lots of kisses (after all, that's what new parents do best!).
What is Valentine's Day for babies?
Traditionally, Valentine's Day is a romantic holiday celebrated by couples, but it's really just about love, which is certainly not exclusive to a significant other. If you're a mom, the true love of your life is probably your child (or children), so it only makes sense to include them in the celebration. Valentine's Day for babies might be any type of celebration you can imagine— big or small, all day or simply a quick moment over the course of a busy day.
When would a Valentine's baby be born?
If you conceived on Valentine's Day— like, that very night— your baby would have a due date of November 7th. Of course, due dates aren't always accurate and your baby could be born earlier or later than that, but you could expect a baby due sometime around the mid-to-late fall.
How many babies are born on Valentines Day?
Believe it or not, there are a lot of babies born on Valentine's Day— an estimated 11,636 babies, making it the most popular day to be born during the months between January and June.
Baby's First Valentine's Day
Valentine's Day may be a Hallmark holiday, but it certainly serves as a welcomed excuse to buy something sweet for your littlest love— and, while you're at it, maybe yourself too (after all, you know you deserve it for all the hard work you're putting in to keep your kiddo alive and happy!). The gift doesn't have to be expensive, elaborate or even well-thought-out—just a little something to help you and your baby celebrate this special day together.
The content on this site is for informational purposes only and not intended to be a substitute for professional medical advice, diagnosis or treatment. Discuss any health or feeding concerns with your infant's pediatrician. Never disregard professional medical advice or delay it based on the content on this page.