Our editorial team personally selects each featured product. If you buy something through our links, we may earn an affiliate commission, at no cost to you.
When you're making a list (and checking it twice) for your baby's needs, you might've noticed your newborn gift list grows pretty fast. Items like baby wipes and burp cloths quickly make the top. Soon after, things like cribs and humidifiers get added to the list. A crib is a necessity, but so is a humidifier that keeps baby healthy and happy.
So, yeah…the word is totally out, every baby room needs a cool-mist humidifier! They open up nasal passages, help with dry skin, and the calming, whirring sound can even lull your little one to sleep. With so many options out there, choosing a humidifier can be daunting, so we're here to help keep at least one of your baby lists small. Our pediatrician and team of Bobbie Moms is ready to give you all the info on how these work, so you can choose the best baby humidifier for your space and your little one's needs.
11 Best Baby Humidifiers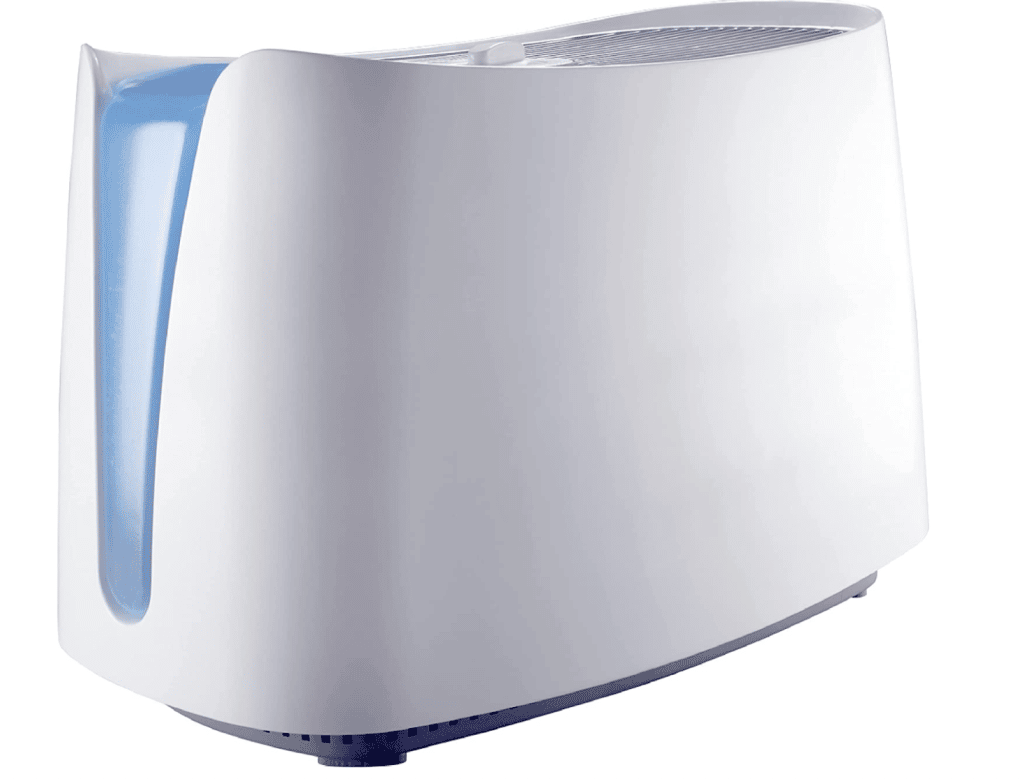 This cool humidifier is exactly that, cool. The Honeywell features UV technology that captures minerals in order to put out a cleaner mist while increasing and holding your desired humidity level. This is ideal for everyday use and has 24 hours of run time. Bobbie mom, Alex, says she's passionate about this one because it truly works. It has a huge water tank, is insanely easy to clean, and has a big bonus: It's quiet.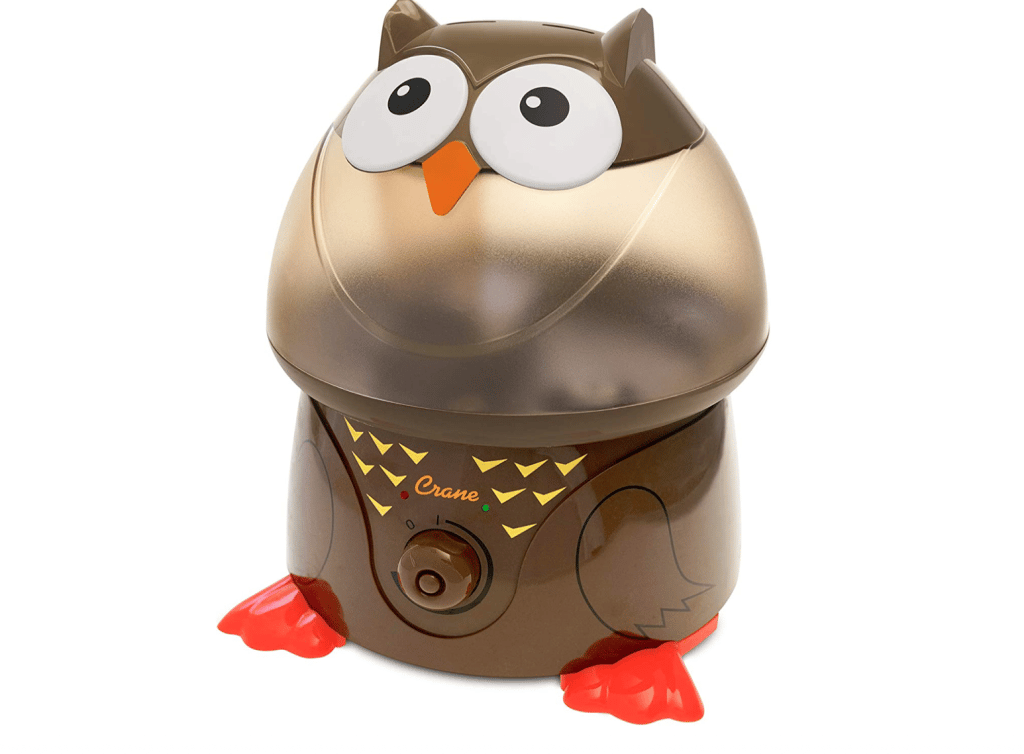 With 11 different designs like an owl, an elephant, or a fox these humidifiers make an adorable addition to any baby's nursery. Your kids (and you, too) may love their cute design, but you'll also love the detachable bottom tank that keeps this whisper-quiet humidifier working for 24 hours. Not to mention, the easy-to-use controls that set the best humidity level for your room. More than 8,000 parents on Amazon share their love of ease for this, too!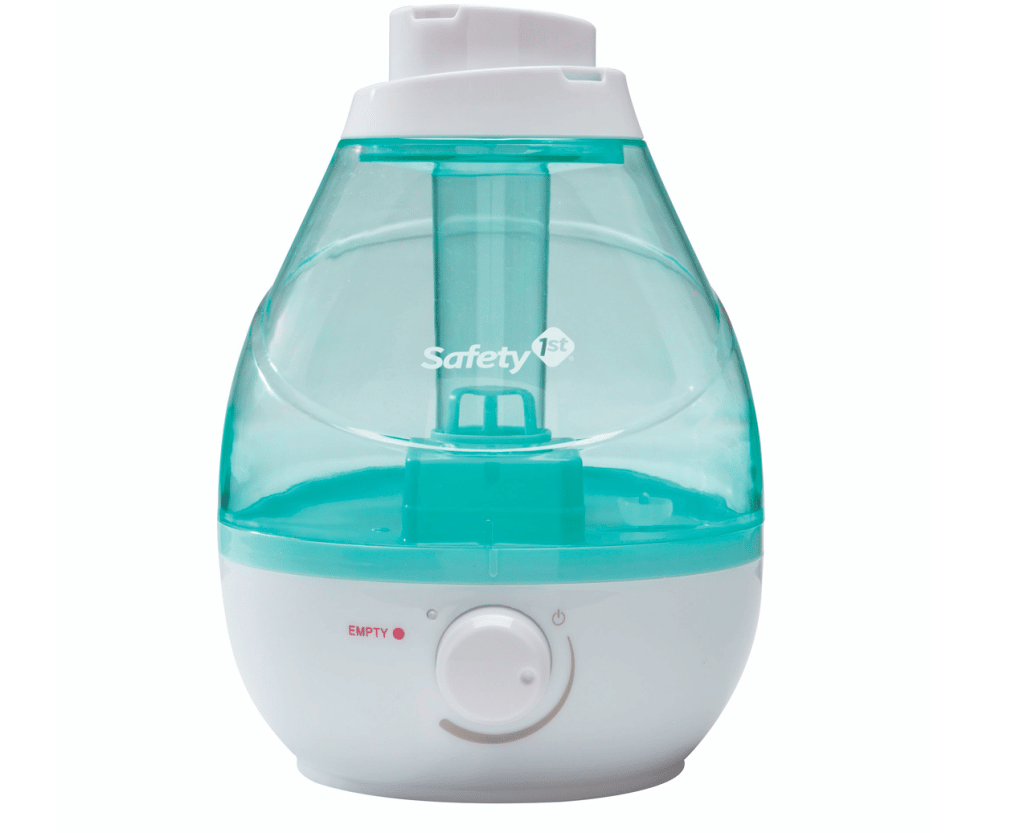 Moms know their kids best which is why the Cool Mist Humidifier gives parents the lead. With 2 fully rotating mist outlets, the Cool Mist lets you decide the direction of the mist. Working up to 24 hours with no filters, this humidifier is made to let you control the mist and find the level that's right for your family.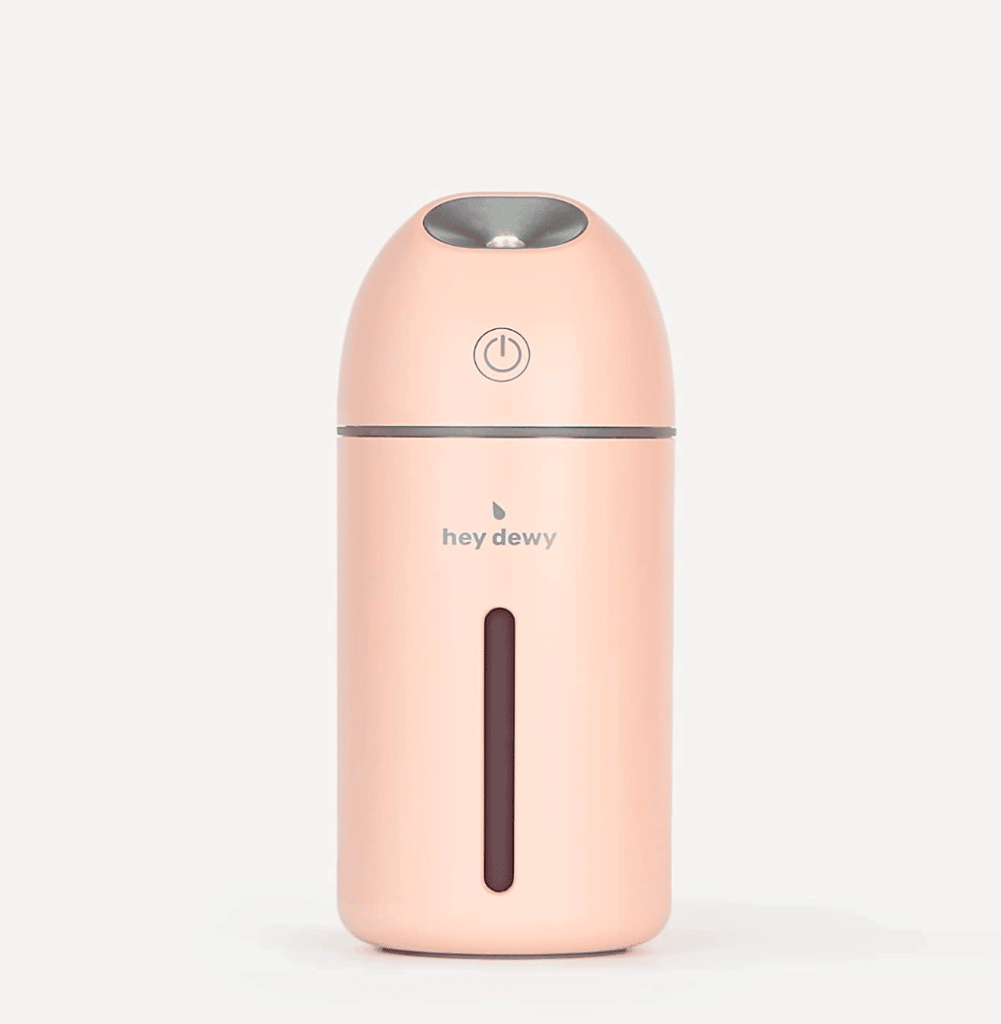 If you're ready for a sleepover at the grandparents or your family is taking that much-needed vacay, this humidifier is ready to go with you. It's lightweight, portable, and works best on a nightstand or dresser. Hey Dewy provides 8 hours of cool mist, is super quiet, and is wireless/rechargeable. Bobbie Mom Jenny's favorite feature is its portability and says, "I like the Hey Dewy because it fits on any nightstand and is so much easier to refill and clean than any others I've tried. It's the same size of your kids' water bottle!"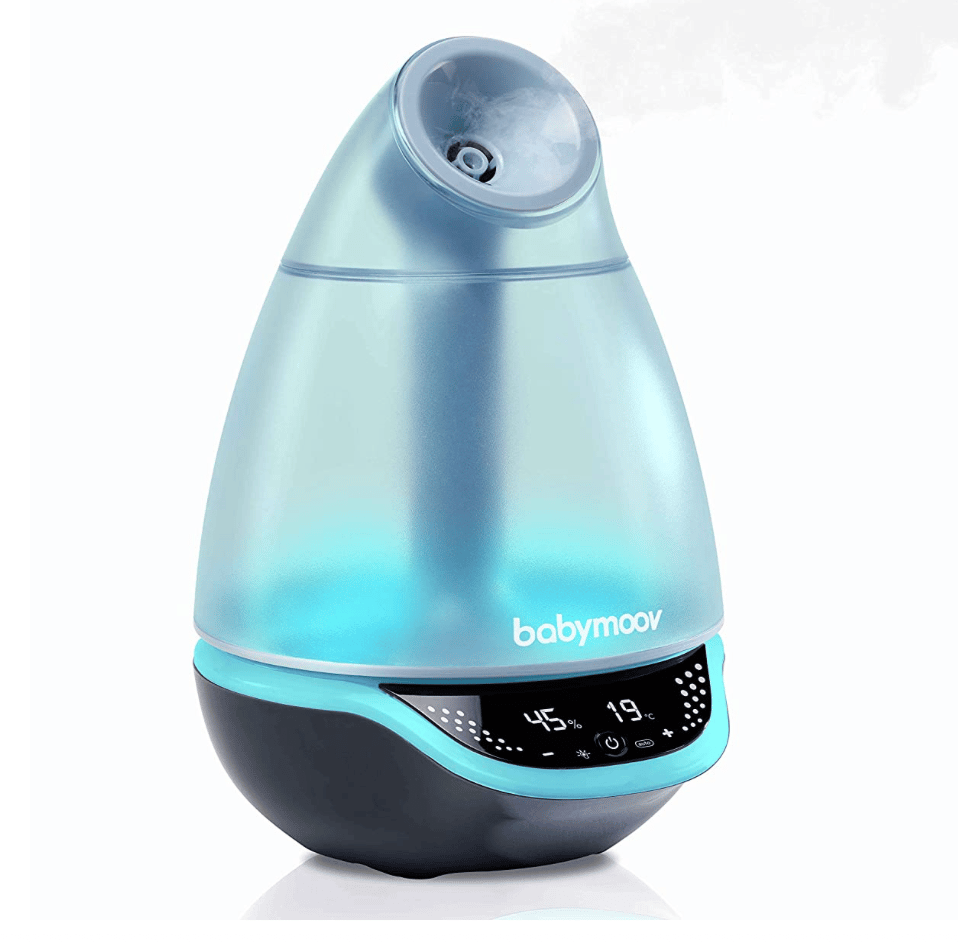 Super quiet and simple to program, the Babymoov definitely scores high plus marks. This high-tech humidifier automatically monitors humidity levels and shuts off when the desired level has been reached, so your room will never feel too steamy. Its quiet design is awesome for a small room and works well in rooms up to 220 square feet. A highlight is it lets you adjust the mist direction and speed. Big Bonus: Cleaning is stress-free, too.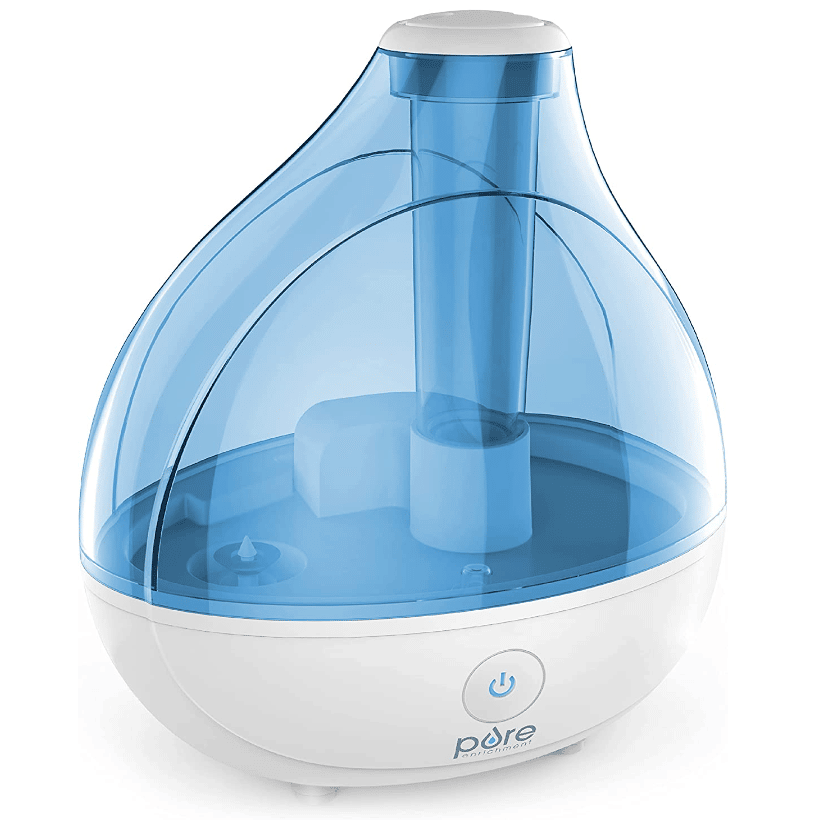 This humidifier is purely wonderful when it comes to ultrasonic technology. It uses minimal energy to produce streams of cool mist. A great size for a bedroom and even small enough to pack up for an overnighter, you have 10 hours of run time, 2-speed settings, and a soothing light to help those middle-of-the-night burp sessions or comfort little ones who might be afraid of the dark or a possible monster snoring under the bed. With more than 107,000 ratings on Amazon, you can be sure this is a customer favorite for a reason!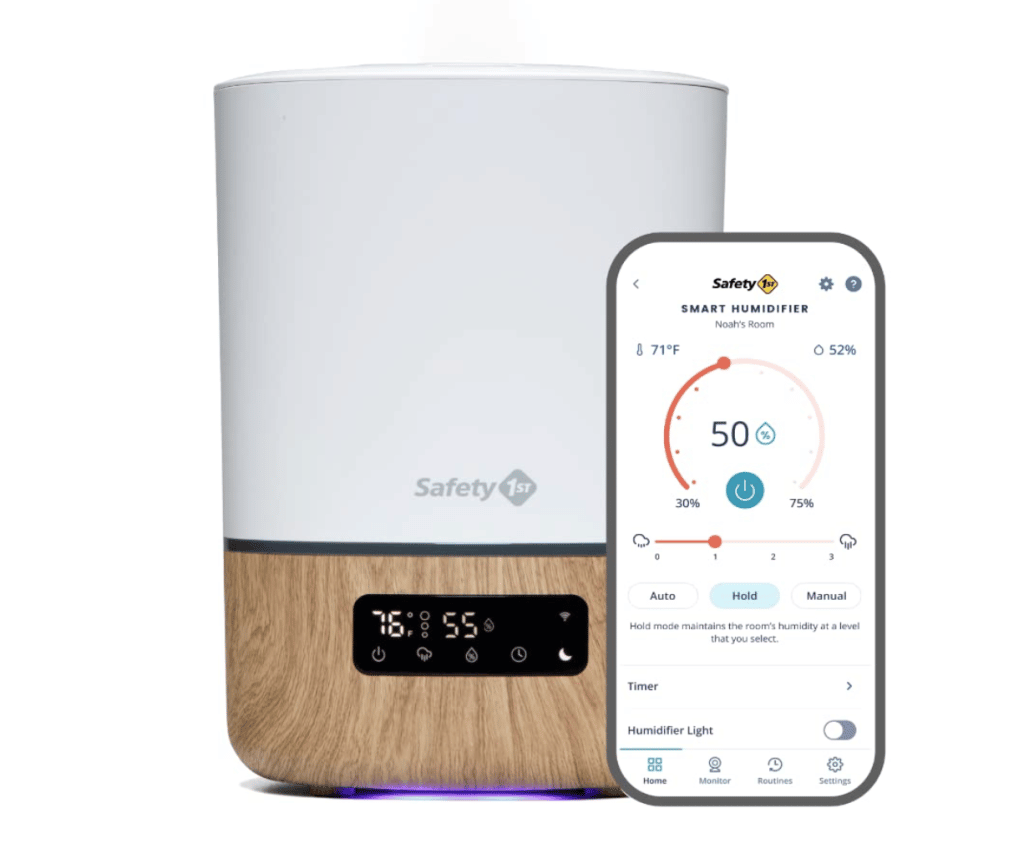 This humidifier is connected to the Safety 1st Connected App where parents can monitor and control their child's atmosphere all the way from their date night dinner or watching TV downstairs. The easy-to-fill tank holds one gallon of water which runs for 24 hours. When you download the App, you'll receive low-water and time-to-clean notifications direct to your phone. The "top-filled" tank ensures there'll be no spills which ensures less mess night to night.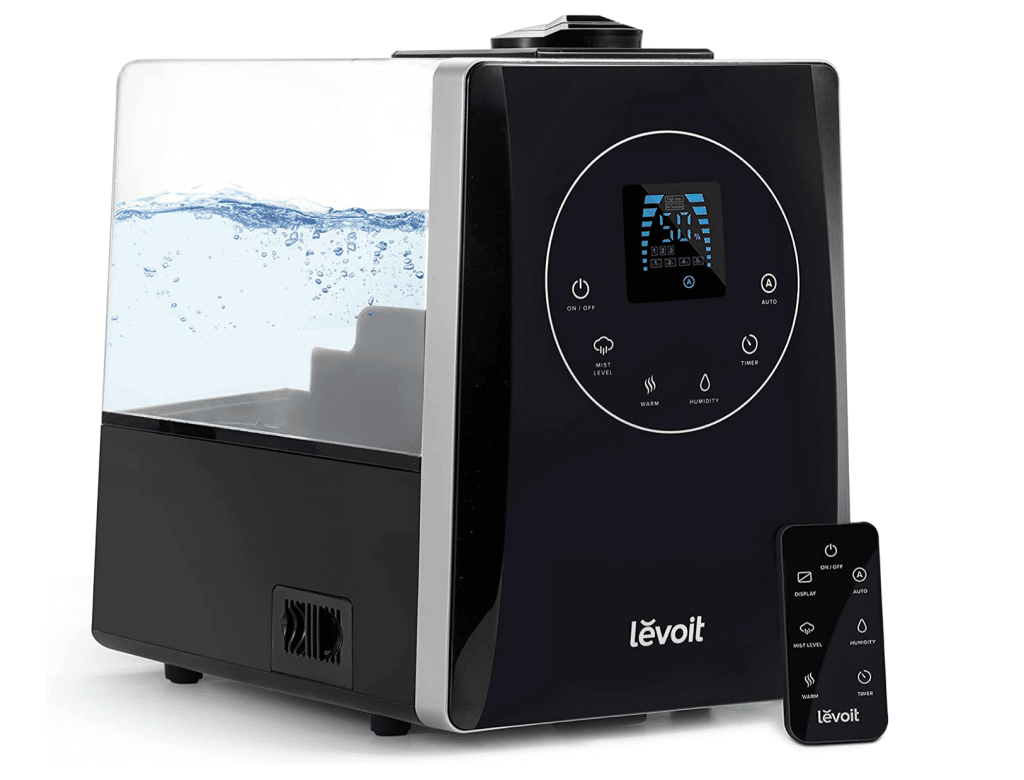 If you're in the market for a speedy and long-lasting way to add some moisture to your kiddo's room, this one is for you. This warm and cool mist humidifier provides humidification speeds 4 times faster than others lasting up to 50 hours. The remote control lets you change settings from the doorway of your baby's room so no need to sneak in worrying you'll wake your sleeping infant and have to start your bedtime ritual all over again.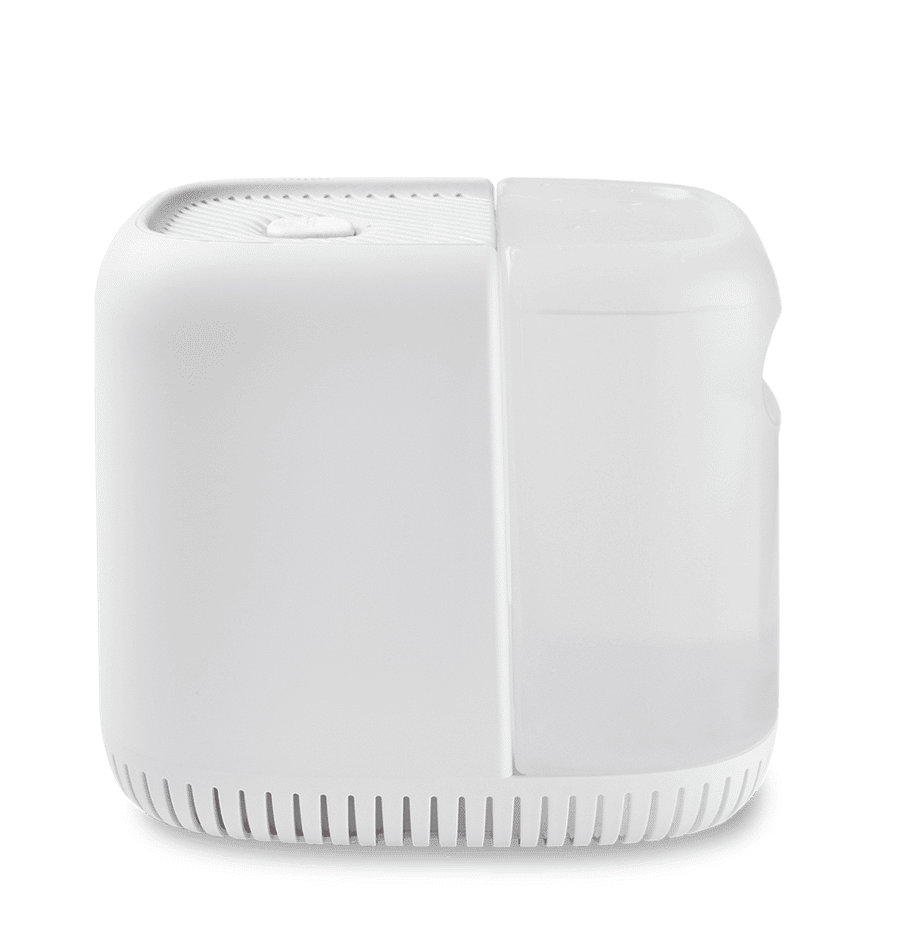 Bobbie Mom, Meghann, loves the Canopy because it's quiet and comes in a variety colors. When you are a subscriber, a paper based filter arrives at your house every 45 days to ensure air is clean as can be! If those weren't some stellar reasons to adore the Canopy, add these others to your list: pediatrician recommended, 36 hours of running time, covers up to 500 square feet, easy to clean, and the parts are even dishwasher safe.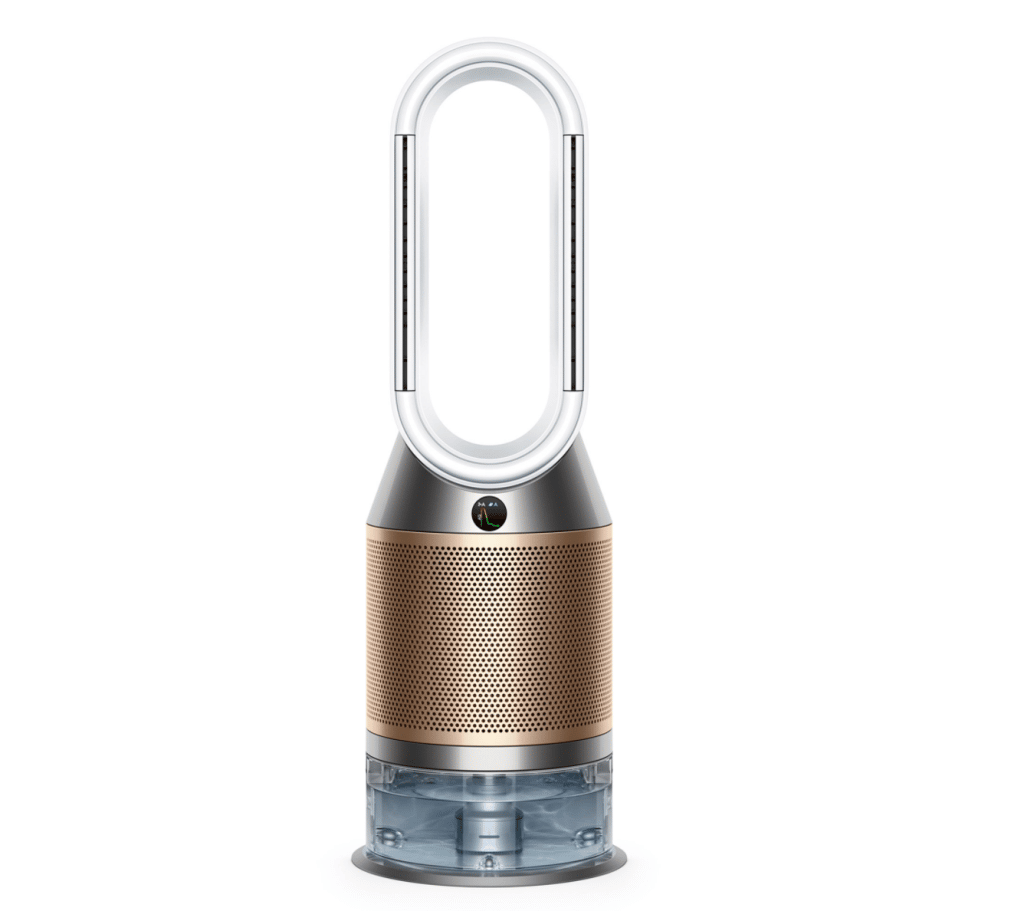 The latest Dyson purifier humidifier doesn't disappoint. It's created to improve air quality while achieving the humidity level you want for your little one. Dyson's most advanced filtration system combines with a precise, solid-state formaldehyde sensor and a unique catalytic filter that continuously destroys formaldehyde. The activated carbon filter removes gases and odors and a HEPA filter captures 99.97% of particles. So, rest easy while your kiddo is resting because Dyson technology is protecting them all night long.
What does a humidifier do for babies?
Have you ever wondered how a humidifier, well…humidifies? Bobbie Medical Advisor, Lauren Crosby, MD, FAAP, explains that humidifiers add moisture to the environment by releasing water vapor into the air. This humidified air can reduce congestion caused by colds and/or allergies and also help dry skin.
Do babies benefit from cool mist humidifiers?
You bet! Dr. Crosby says babies benefit from a humidifier because they serve as an additional way to support certain health conditions like soothing airways and helping dry skin. "Pediatricians recommend the use of cool mist humidifiers instead of warm ones or hot water vaporizers for safety reasons," says Dr. Crosby. She explains that the hot water or steam used in the warm mist humidifiers can burn your little one should they get too close or knock over the machine.
When does a baby need a humidifier?
A popular question about baby humidifiers is this one: Should you only humidify during certain seasons or sickness? Dr. Crosby says humidifiers are recommended whenever a child has a cold, but especially during winter when the air is even drier. During the winter months, cold air holds less moisture than warm air. This causes the moisture from your body to evaporate quickly leading to more respiratory and sinus issues.
This is why Dr. Crosby suggests a humidifier during the winter months. If your child is experiencing congestion, the moist air can help thin nasal discharge to make breathing easier and calm coughs. "It can also help treat a type of viral upper respiratory infection called croup and can soothe sore throats," she says.
Should a baby sleep with a humidifier every night?
If you're wondering if you need to add a humidifier to your bedtime ritual, know that it's not necessary for everyday use. Dr. Crosby explains that, "Overuse can lead to the development of mold either in the machine or in the room. And if a child has environmental allergies (especially to dust or mold or has asthma), a humidifier isn't recommended as it might promote the growth of these allergens."
Are humidifiers good for newborn babies?
When it comes to using a humidifier for your newborn, Dr. Crosby says that typically they don't need a humidifier. She does add that they can beneficial for newborns if your baby has a condition that would respond to the humidified air such as a respiratory infection or dry skin. If you're unsure, your pediatrician can answer any concerns you may have.
Should a baby have a humidifier in their room?
Dr. Crosby says it's a good idea to have a humidifier in the home and ready to go if needed for respiratory infections or skin conditions like eczema. But it's not necessary to run it all the time because that moisture builds up and can cause the growth of mold or other allergens, she reminds. Use it when you need it. For example, during the dry, winter months is a great idea.
Are humidifiers good for congested babies?
If you're looking for tricks-of-trade when it comes to helping your congested baby breathe easier, a baby humidifier is super useful. "The moist air can ease breathing by thinning nasal mucus, calming coughs and soothing sore throats," Dr. Crosby says.
How important is it to clean your humidifier?
Very. The instructions are a good first place to check if you want to learn more about the care of your new humidifier. Best practices generally require taking apart the device daily. In addition, it's important to change the filters as directed because this keeps mold or mineral deposits from building up. Dr. Crosby explains that distilled water (versus tap water) which has the minerals removed is recommended to use in the machine so there is less chance of build-up.
Can you put essential oils in a humidifier?
While good-smelling essential oils may help your overworked mom-brain de-stress, it's best not to use these in your baby's humidifier. "Essential oils could irritate the airway, cause an increase in mucus production, cause coughing, or trigger wheezing in babies who have a history of wheezing, and potentially irritate the skin," Dr. Crosby says.
Is Vicks in a humidifier safe?
Vicks is a topical ointment containing some essential oils, so isn't recommended to be used in a baby humidifier. Dr. Crosby reminds us that these oils can cause an increase in mucus production, wheezing, and coughing, and can worsen symptoms.
5 Expert tips on choosing the best humidifier
Mom, Cindy Kang, Founded the Hey Dewy brand of cool mist humidifiers when she struggled to find a lightweight, portable humidifier for herself and her kids. She shares expert tips with us here:
1- Cool Mist is best. Hot water or steam from a warm-mist humidifier can burn your child if they are too close and can be unsafe if spilled by accident. Cool mist is safe and effective.
2- Easy to use, Easy to fill, Easy to clean. For new moms who are already sleep deprived, the last thing you need is a large clunky humidifier that's so big you have to walk down to the kitchen sink to fill (since it won't even fit in your bathroom sink). When it's inconvenient to pour out and refill, you won't do it often which leads to stagnant water that is left sitting for long periods of time. You try everything to clean it, shake that vinegar, but it's just impossible to clean since you can't touch all parts of the device, and you give up. Choose a humidifier that is small, lightweight, easy to empty & refill with one hand in your bathroom sink. The filter should be replaced every 4-6 months, depending on the frequency of use, so that everything is kept clean and good as new.
3- Find a small humidifier. Sometimes there's a lot to fit on your nightstand, and the last thing you need is an ugly, clunky humidifier taking up the whole space. It's better to choose a unit that is small, elegant, and has a beautiful illuminating night light to make sure bedtime is relaxing and calm.
4- A humidifier is not just for colds. Some children struggle with bloody noses or allergies and using a humidifier can be a game changer. During the winter months, especially when the heat is blasting, adding a humidifier can also help keep your little one's skin from getting too dry and ease some eczema symptoms.
5- Choose a humidifier that works for baby and mom. New moms tend to fly to the moon & back for their kiddos, but often forget to take care of themselves. Adding a cool mist humidifier to YOUR nighttime routine is an easy way to incorporate some self-care while you sleep. When you start incorporating cool mist overnight, you may notice your skin feeling fresh & dewy (instead of tight and dry) when you wake up. And instead of waking up with a dry, sore throat from the heater, you may feel rejuvenated from better quality sleep, ready to start the day.
Do you really need a humidifier?
Humidifiers can soothe congestion, provide relief for a pesky stuffy nose, and ease itchy dry skin. Having one on hand, to support your little one through these things can give you and your baby the comfort you need so you can both sleep better at night. You can have a humidifier in each bedroom of the house, as we all need added comfort from time to time.
The content on this site is for informational purposes only and not intended to be a substitute for professional medical advice, diagnosis or treatment. Discuss any health or feeding concerns with your infant's pediatrician. Never disregard professional medical advice or delay it based on the content on this page.