Our editorial team personally selects each featured product. If you buy something through our links, we may earn an affiliate commission, at no cost to you.
What's better than a trip to Europe? Well, according to my 11 year old, a trip to Europe with a stop-over at Disneyland Paris!
Disney is, and always has been, the best trip to take with little kids. No matter how little your little, it's a place full of fun, color and understanding— seriously, who doesn't have a crying baby and a stroller at Disney? Our toddler enjoyed every exhausting minute at Disney when she was a toddler! She loved meeting the Princesses (Cinderella and Elena were her favorites), riding Aladdin's Carpet and swirling on It's a Small World. It was fun then, but it was actually even more fun now!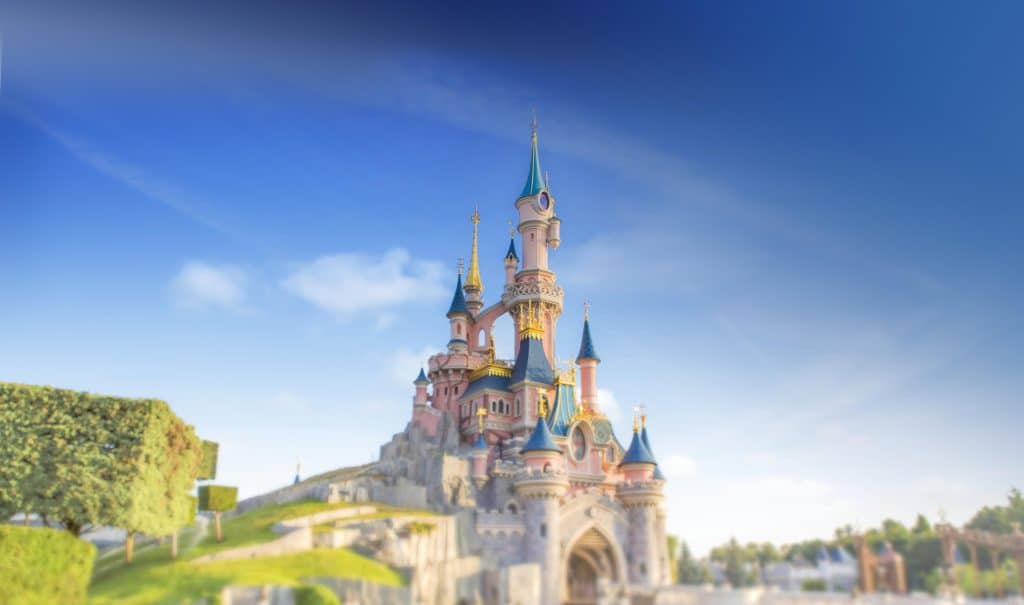 Visiting Disney with Older Kids
As our daughter got older, ie influenced by influencers, she started talking more and more about the international Disney destinations. While we were planning a summer trip to Paris, the relentless begging to visit Disneyland Paris began, so we gave in and took her to Disney's two parks in Paris: Disneyland Park and Walt Disney Studios Park. Like all of the Disney properties, it's great for families with kids of all ages. I always knew Disney was great for babies/toddlers, but I now see the value for big kids, too. With them— it's FUN! They can decide what rides they want to go on (or wait on long lines for), where they want to eat, what night-time events it's worth staying up late for, and which rides are too scary— or just exciting enough.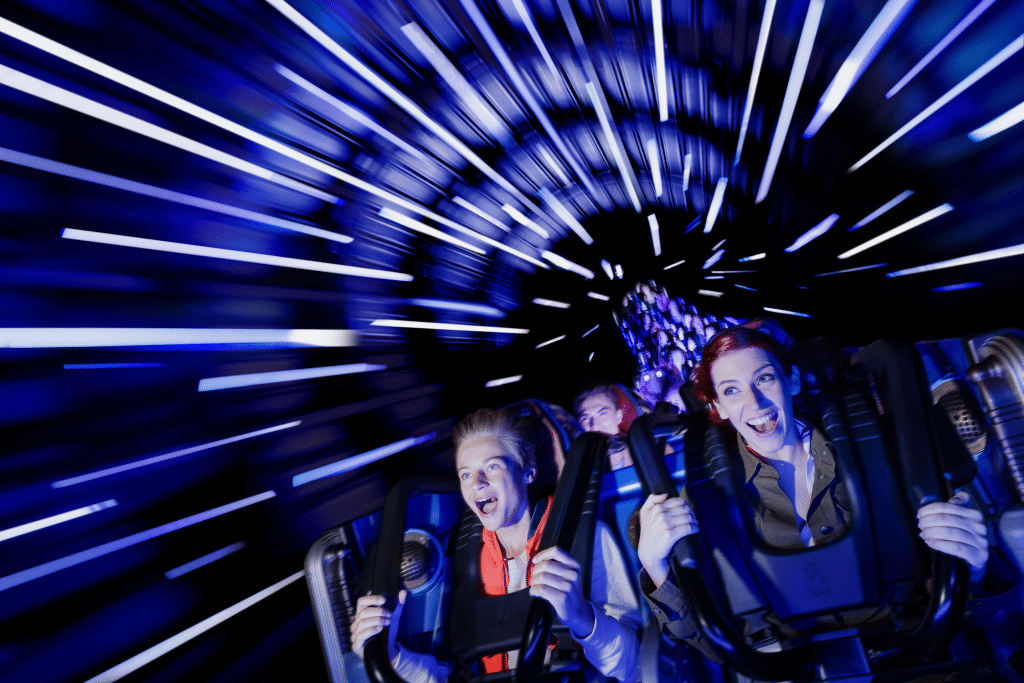 How to get to Disneyland Paris (from Paris or the airport)
Getting from Disnleyland Paris to the city of Paris (or vice versa), you have a few options. You can take the train, the bus or an Uber. We went the Uber route which was easy and not expensive at all for the whole family— the ride was about 45 minutes.
If you're arriving or leaving from Charles de Gaulle airport, the Magical Shuttle Bus makes it easy. You schedule this separately from your park experience. It takes you from the airport directly to your Disney hotel. This isn't big and flashy like the Disney Magical Express bus in Orlando, but it gets you where you need to go (especially when you're jet lagged like we were after a red-eye from NY).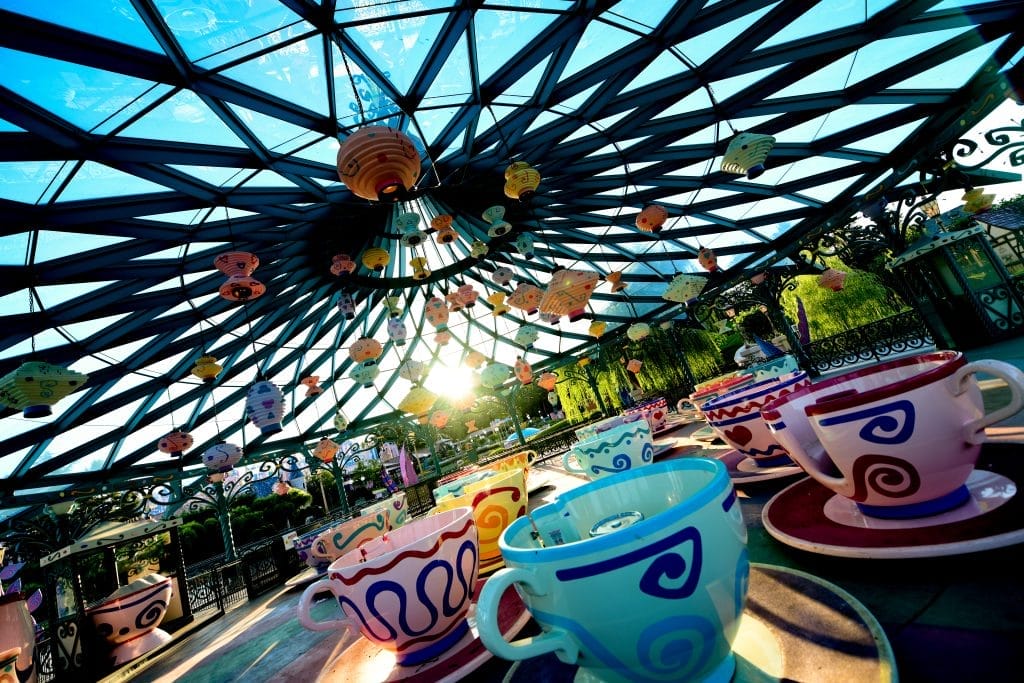 Hotels Near Disneyland Paris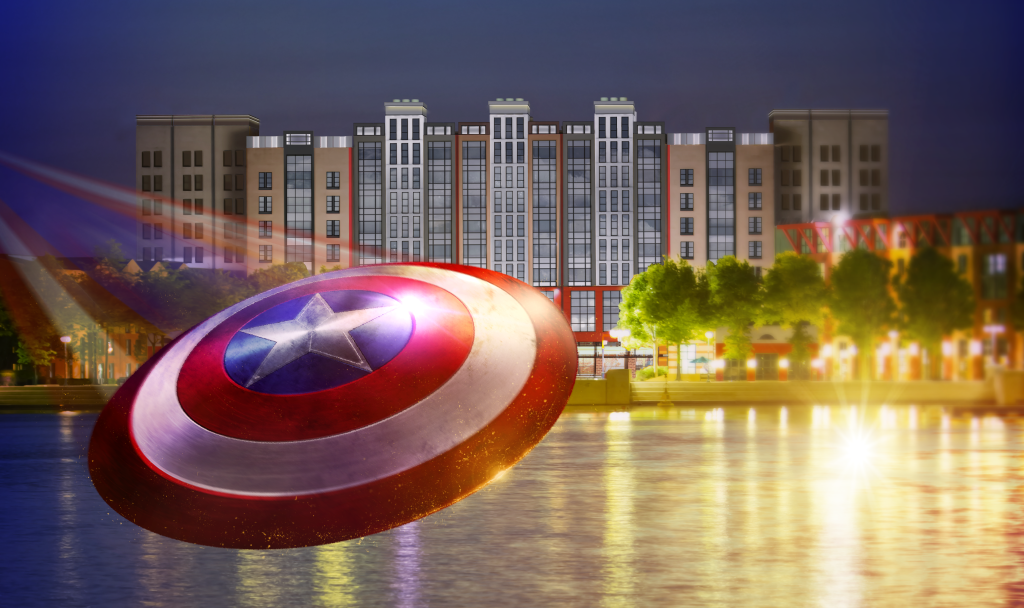 There are great hotel choices near Disneyland Paris. We stayed at Disney Hotel NY, the Art of Marvel, which was filled with cool Marvel decor. It was a chic, upscale hotel that felt sophisticated yet still fun. The pool was beautiful (it's both indoor and outdoor) and the restaurant (where we had a buffet brunch) was actually really good. The best thing about the hotel is that it's only a ten minute walk to the park. It's incredibly convenient— leading you straight through Disney Village— great for quick bites and souvenir shops (all Disney themed).
Best Disney Hotels in Paris include
Disney Hotel NY, the Art of Marvel
Disney's Newport Bay Club
Disney Hotel Santa Fe
Disney Sequoia Lodge
Disney Hotel Cheyenne
Disney Davy Crockett Ranch
Disneyland Hotel (We are super excited for this opening in early 2024. This 5-star hotel is ON the park grounds and promises to deliver on a luxury Disney experience!)
Buying Tickets for Disneyland Paris
You can either buy a ticket valid for the 2 parks, allowing you to go freely from one park to the other during your day or you can purchase a 1-park ticket. Ticket prices vary depending on the season and how far in advance you are booking tickets.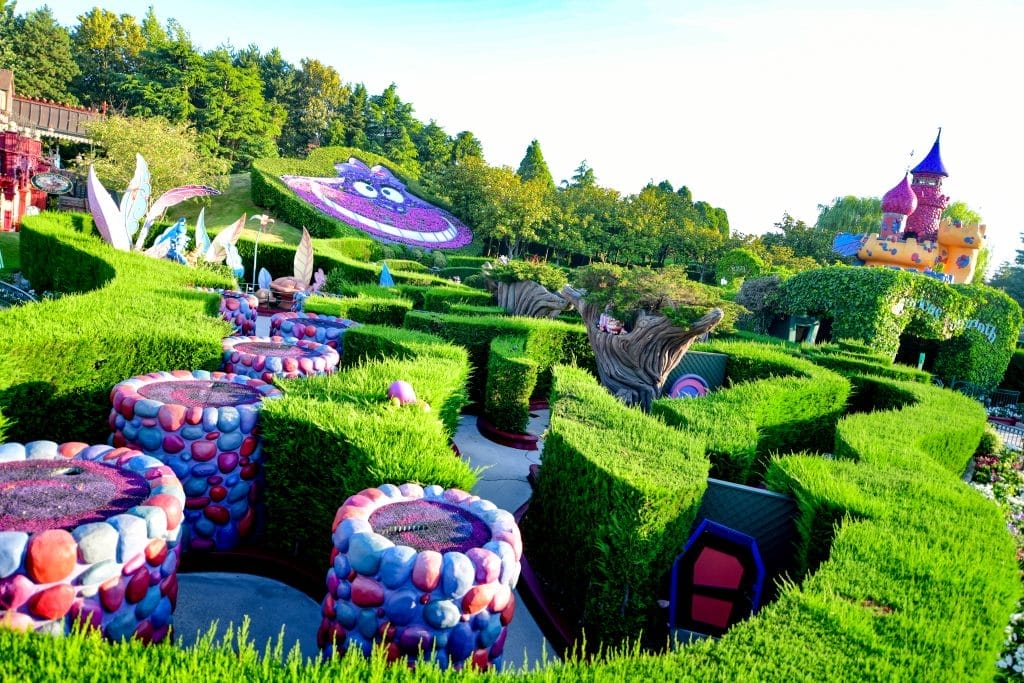 Map for Disneyland Paris
It's a great idea to have the app open to the map and to plan out your day beforehand. We literally did a counter-clockwise circle which was very do-able at each of the parks.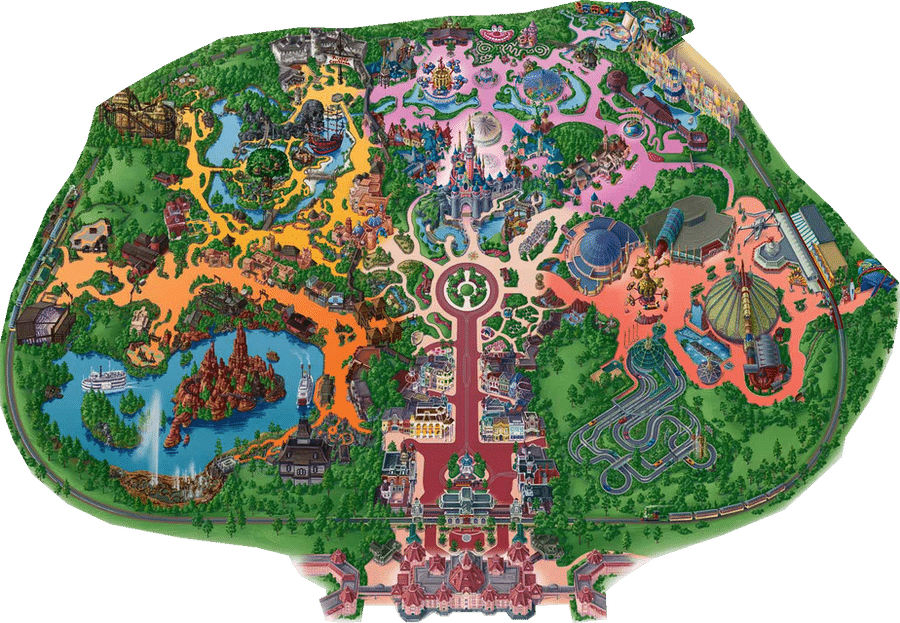 Castle at Disneyland Paris
The castle at Disneyland Paris is beautiful, like all of the castles at Disney! The Paris castle, known as the Château de la Belle au Bois Dormant, is twice as tall as the original Sleeping Beauty castle in Disneyland California and is even more elaborate. You can visit two floors of decorative stained glass windows with scenes from the Sleeping Beauty tale and also visit the Dragon's Lair down below.
Once you've seen the inside, step back out for that perfect castle back-drop photo. The exterior of the castle faces South— built this way so that the castle would not be backlit for those wishing to capture the perfect princess photo in front!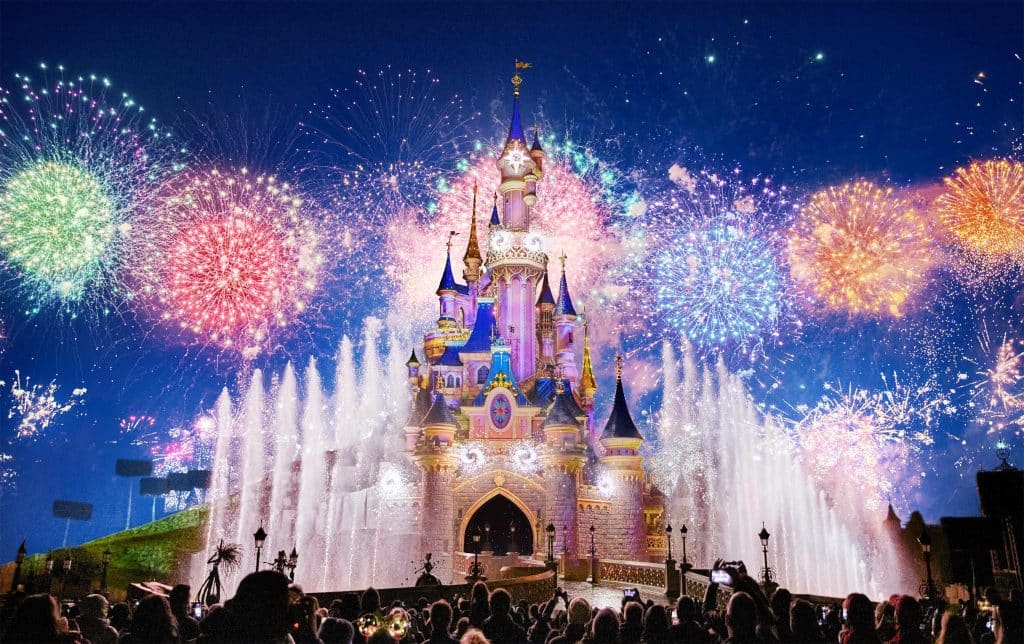 5 Best Disneyland Paris Rides for Little Kids
It's a Small World (newly refurbished and more colorful than ever!)
Peter Pan's Flight
Dumbo the Flying Elephant
Buzz Lightyear Laser Blast
Disneyland Railroad

5 Best Disneyland Paris Rides for Tweens, Teens and Adults
Ratatouille : The Adventure
Crush's Coaster
Star Wars Hyperspace Mountain
Alice's Curious Labyrinth
Autopia
*Ratatouille and Crush's Coaster are exclusive to Disneyland Paris!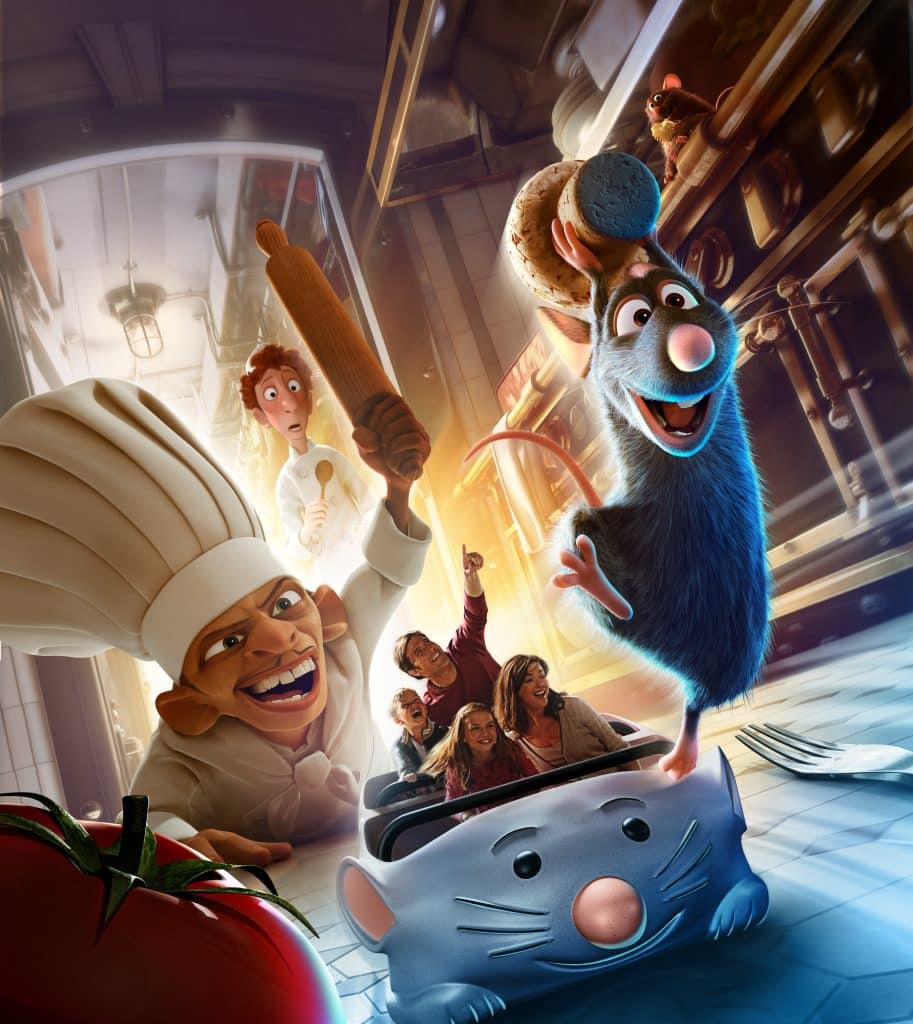 Scariest Rides at Disneyland Paris
There are currently seven roller coasters in the two theme parks (Disneyland Park and Walt Disney Studios).
Tower of Terror (This wins scariest in our book for sure! If you like drops-this is for you!)
Indiana Jones and the Temple of Peril
Avengers Assemble: Flight Force
Big Thunder Mountain Railroad
Star Wars Hyperspace Mountain
Best Family Show at Disneyland Paris
Disneyland Paris launched Together: A Pixar Musical Adventure in summer of 2023-just in time for my visit! From the beloved Toy Story crew to Coco's vibrant decor, the world of Up, Monsters, Inc. or Finding Nemo's underwater reef, guests can embark on an immersive and multi-sensory journey. With more than 30 artists and Pixar characters on stage, this artistic and aesthetic live performance takes families on an epic adventure through the worlds of Pixar, accompanied by a live orchestra.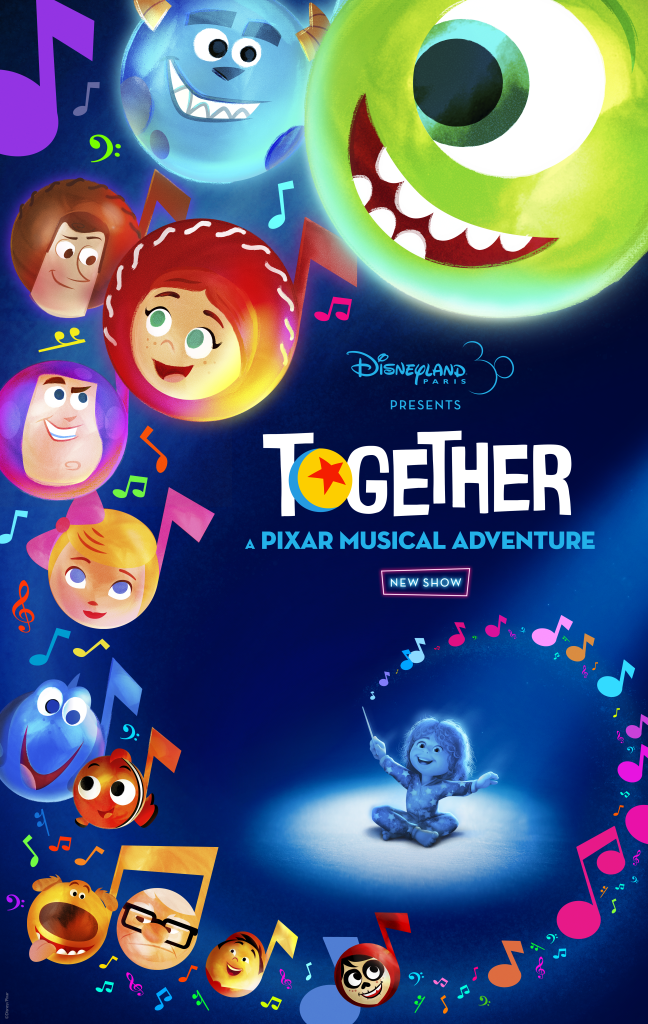 Buy a Premium Access pass— it makes the lines much shorter. Disneyland Paris didn't seem to have lines as long as Disney Florida (we saw 30-50 mins versus the 2+ hours we've experienced in Florida), but it still helps.
Start early in the day! The night events are gorgeous, but your kids won't make it so enjoy the time they can. And let the nap happen if it happens, you can pull over into the shade and enjoy the break. Disneyland Paris can be done in less than a day (per park), you don't have to cram everything in.
Take the stroller! It's worth it. Again, that nap! Disneyland Paris is not overwhelmingly large, it's actually a very reasonable size.
Do one park per day. If you spend one day at each park, you can reasonably see everything the kids will enjoy plus take some downtime to enjoy the pools and sites at your hotel.
Download the app. It's so much easier to keep all of your reservations organized in one place. You can do your premiere access passes, meals, and more here. You can book new things and cancel just as easily through the app.
If you're not into waiting on long lines (I mean, who is with kids!?), you can certainly splurge for the Disney Access passes. With Disney Premier Access Ultimate, you get quick entry for all eligible rides (there are some good ones on this list)— plus you don't need to book times, just show up when you're ready. With Disney Premier Access One, you can pick the specific rides that you want to get onto more quickly, booked at a specific time slot. These can be pricey, but they are seriously worth it. Just know you won't be the only one with an access pass, but these lines were significantly shorter than the regular line at every single ride at Disneyland Paris.
Photos: ©Disney and (c) Disney – PIXAR
The content on this site is for informational purposes only and not intended to be a substitute for professional medical advice, diagnosis or treatment. Discuss any health or feeding concerns with your infant's pediatrician. Never disregard professional medical advice or delay it based on the content on this page.