Our editorial team personally selects each featured product. If you buy something through our links, we may earn an affiliate commission, at no cost to you.
There are a lot of things you can and can not do while you are pregnant. But did you know that you have to be equally careful while breastfeeding? Even when it comes to skincare, certain products remain on the NO list during your breastfeeding months (Botox and breastfeeding is on the no list, too, sadly). Retinol is considered a superhero skincare ingredient amongst industry experts, and it can be a true game-changer when it comes to reducing the appearance of fine lines and wrinkles and rejuvenating skin.
If you're breastfeeding, you may be wondering if using retinol is safe. Because, after all, retinol is in a chemical family known as retinoids. So it's natural to question the safety of using any synthetic product (even if applied topically), like retinol while breastfeeding. But before we get into the safety and risks of using retinol while breastfeeding, first let's outline what, exactly, retinol is.
What is Retinol?
"Retinol is a topical vitamin A derivative that can help reduce fine lines and wrinkles, improve skin texture and reduce pigmentation," explains plastic surgeon Jaimie DeRosa, MD, double-board certified plastic surgeon. "And retinol can thicken both layers of the skin (the dermis and epidermis)." Retinol is an over-the-counter (OTC) version of retinoids, which require a prescription. And while retinol is weaker and takes longer to see effects than prescription retinoids, it's also less irritating with fewer side effects.
Does Retinol help with aging?
When people talk about retinol, they often talk about "anti-aging." But let's be clear: no product is anti-aging. We all age. It's natural, and it's not something that can or should be fought. But because retinol increases skin cell production, it can give you a more youthful appearance by plumping skin and smoothing wrinkles.
Is it Safe to Use Retinol While Breastfeeding?
Simply put, it's safest to avoid retinol while breastfeeding. There's just not enough research to determine conclusively if retinol is harmful or not. "Topical retinol products are not recommended during pregnancy or when breastfeeding because we do know that oral retinoids, like isotretinoin (Accutane), have been shown to cause birth defects," explains Dr. DeRosa. "Although it's likely that very little retinol would actually pass through breast milk from topical use, most physicians will err on the safe side and not recommend retinol while breastfeeding," she added. If you're exclusively formula feeding your baby, this is something you don't need to worry about.
The Risks of Using Retinol While Breastfeeding
"Topical retinol hasn't been studied in breastfeeding women, and so medical professionals usually caution against using it while breastfeeding," explains Dr. Jane van Dis, MD, OB/GYN and Bobbie Medical Advisor.
The FDA lists topical retinoids, which includes retinol, as "category C" during pregnancy, meaning that animal studies have shown risks to the fetus.
Even when not breastfeeding, retinol can have side effects– although typically temporary. The most common retinol side effects are dry, irritated skin, redness, peeling or flaking. Using retinol leaves your skin more sensitive to sunlight, so it's important to use retinol at night and then apply an SPF of at least 30 daily and avoid prolonged sun exposure.
What are Safe Alternatives to Retinol Products
A non-retinol product is, of course, chemically different from retinol. Retinol alternatives can't combat fine lines and wrinkles in the exact same way a retinol or prescription retinoid would. However, there are many alternatives that can still increase cell turnover and help improve skin's overall texture and appearance. Here are our favorite retinol alternatives that are safe to use while breastfeeding. They include more natural products like Vitamin C and Bakuchiol.
9 Expert Recommended Retinol Alternatives Safe for Breastfeeding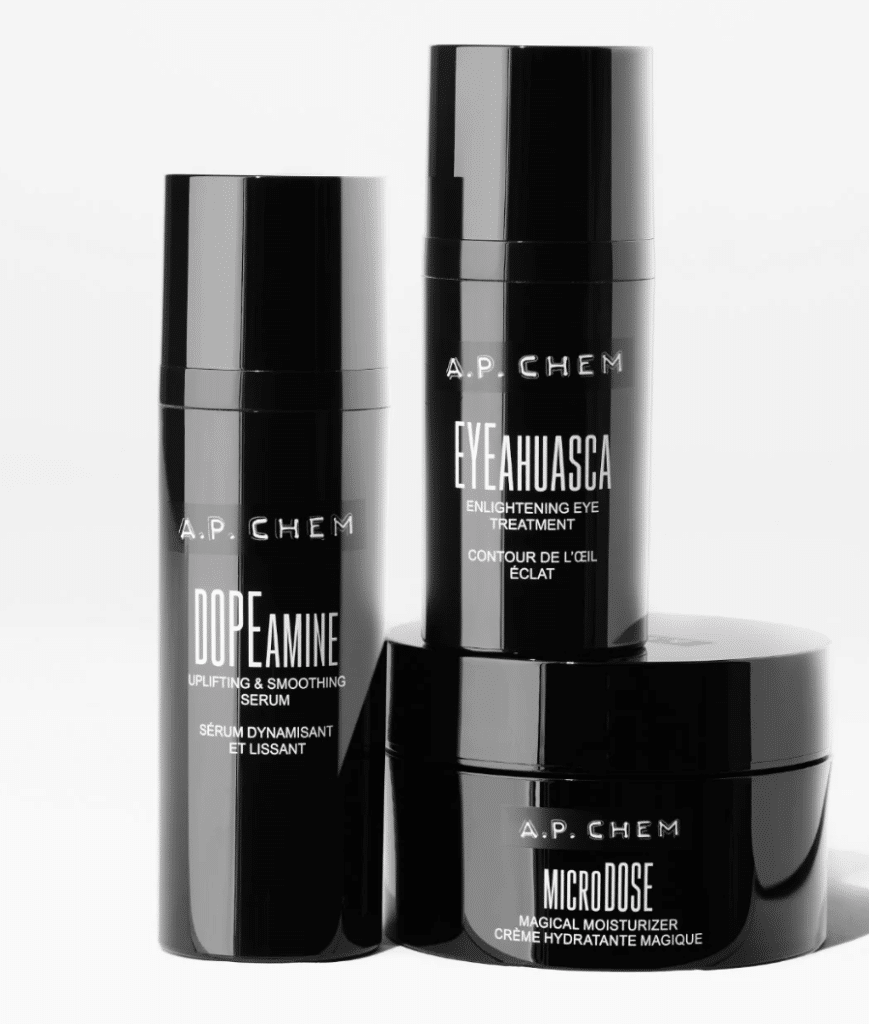 If you're looking for serious products without the retinol, you'll love A.P. Chem's combination of classic and Alt-Pharma ingredients (those that are as effective, if not more so than traditional ingredients). Ingredients include hyaluronic acid, shea butter and glycerin PLUS GABA, Polyglutamic Acid and Passiflora Incarnata Flower Extract. The Magical Moisturizer contains powerhouse ingredients that improve skin tone, texture, fine lines and wrinkles and elasticity over time. So pretty much retinol, without the retinol. And since we love a set, here's the Magical Moisturizer, Enlightening Eye Treatment and the Uplifting and Smoothing Serum to perform their wonders.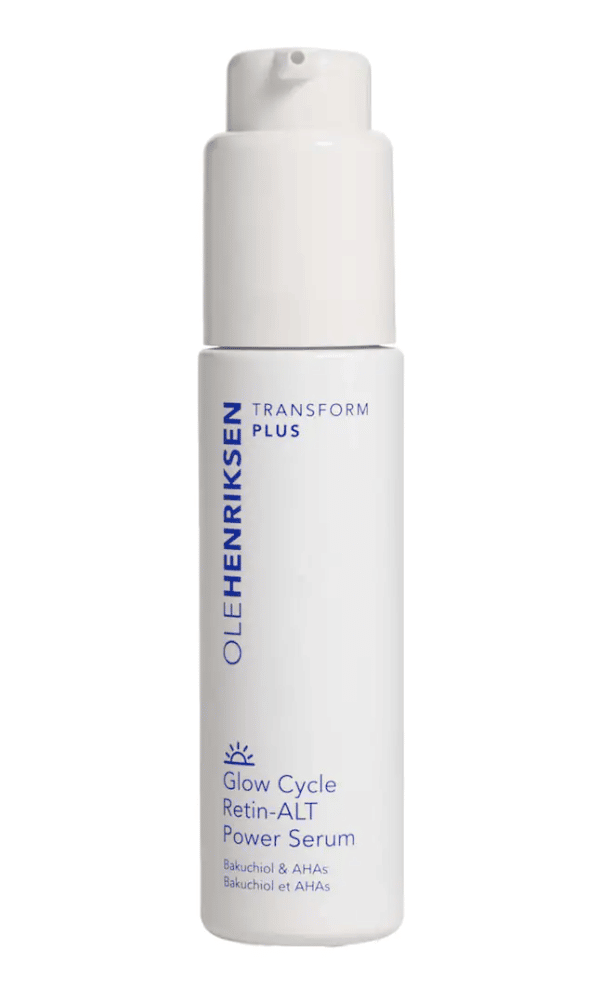 When it comes to retinol-alternatives, the hero ingredient you'll see most often is bakuchiol. "Bakuchiol is a plant-based alternative to vitamin A, but it has a different chemical composition than retinol and it's believed to be safe during breastfeeding," explains Dr. DeRosa. It targets fine lines, wrinkles, pores and dark spots very similarly to a retinol product, but it's natural and recommended for breastfeeding women by physicians.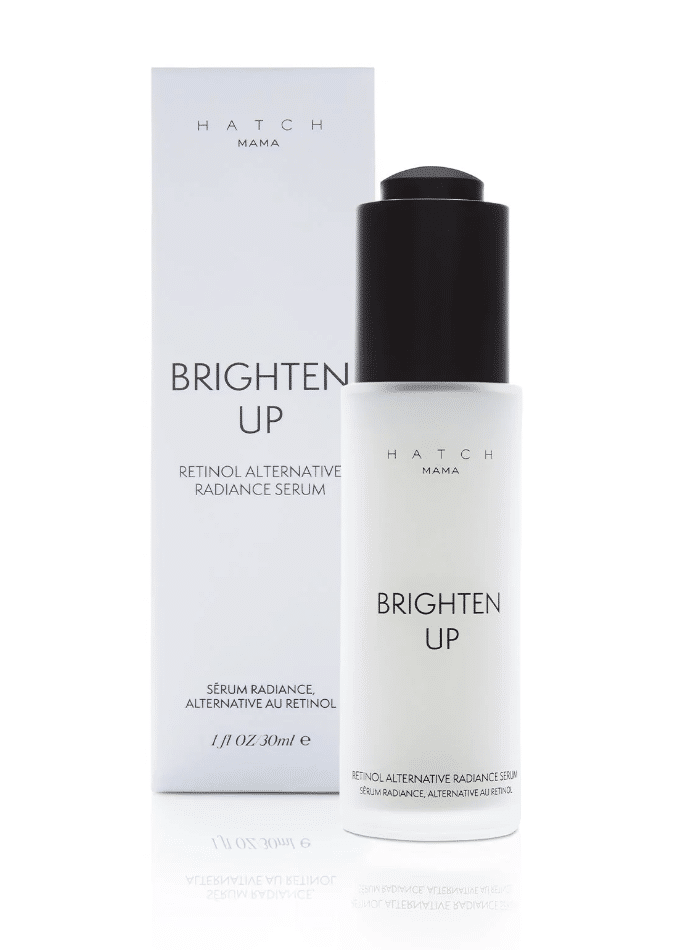 All of Hatch's products are made specifically for pregnant and breastfeeding women, and their brightening serum is a natural alternative to retinol. Ingredients like bakuchiol, papaya, argan and apricot oil hydrate the skin and help brighten dark spots. If you struggle especially with hyperpigmentation, this serum is an excellent pick.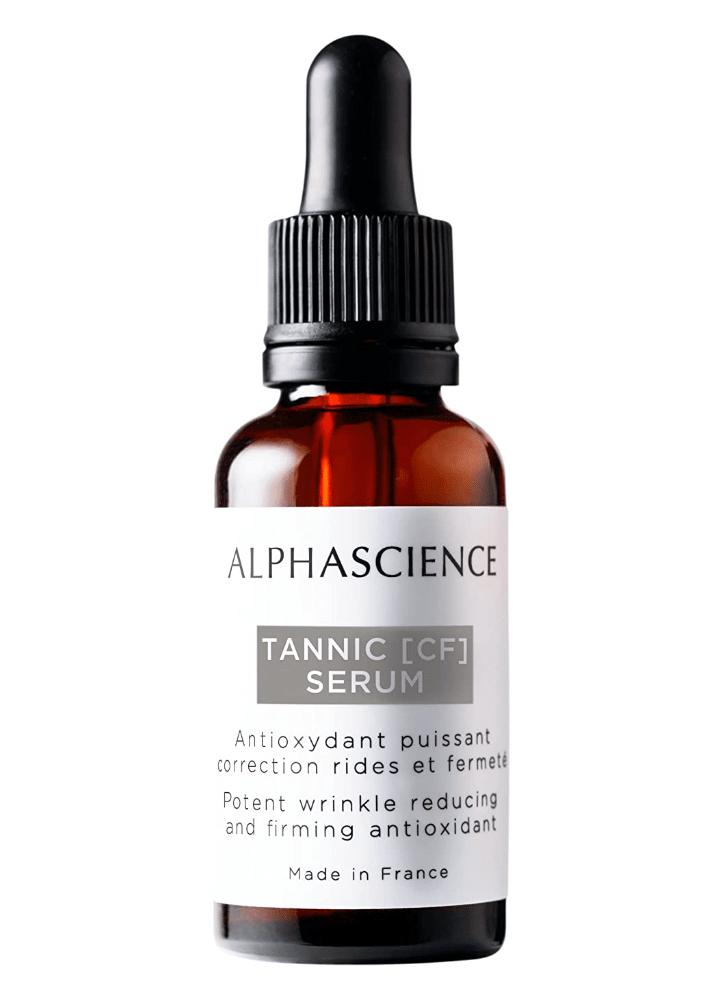 "Vitamin C is also an effective topical ingredient that can be used while breastfeeding to achieve similar results as retinol," says Dr. DeRosa. "It decreases hyperpigmentation and boosts collagen production. And this serum contains L-ascorbic acid and tannic acid, both of which help to strengthen blood vessels and reduce their fragility," she adds. Even if you're not breastfeeding, it's extremely gentle on sensitive skin.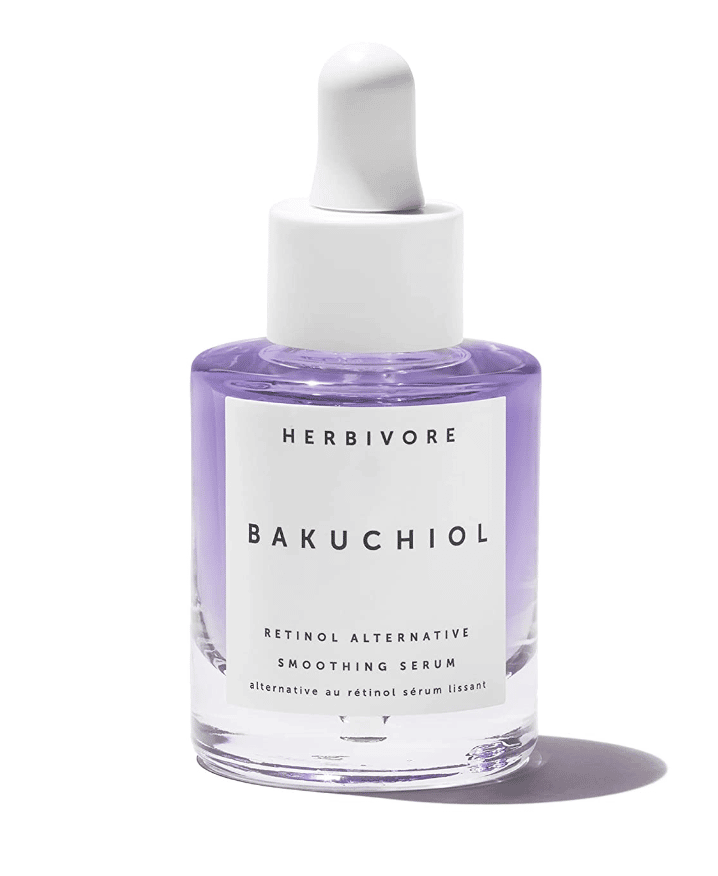 Sourced from the Ayurvedic Bachi plant, bakuchiol is the hero ingredient in this serum and makes it a fantastic alternative to harsher retinol or prescription retinoids. Herbivore's natural serum is formulated to hydrate and brighten skin, and it's gentle enough for even the most sensitive skin types.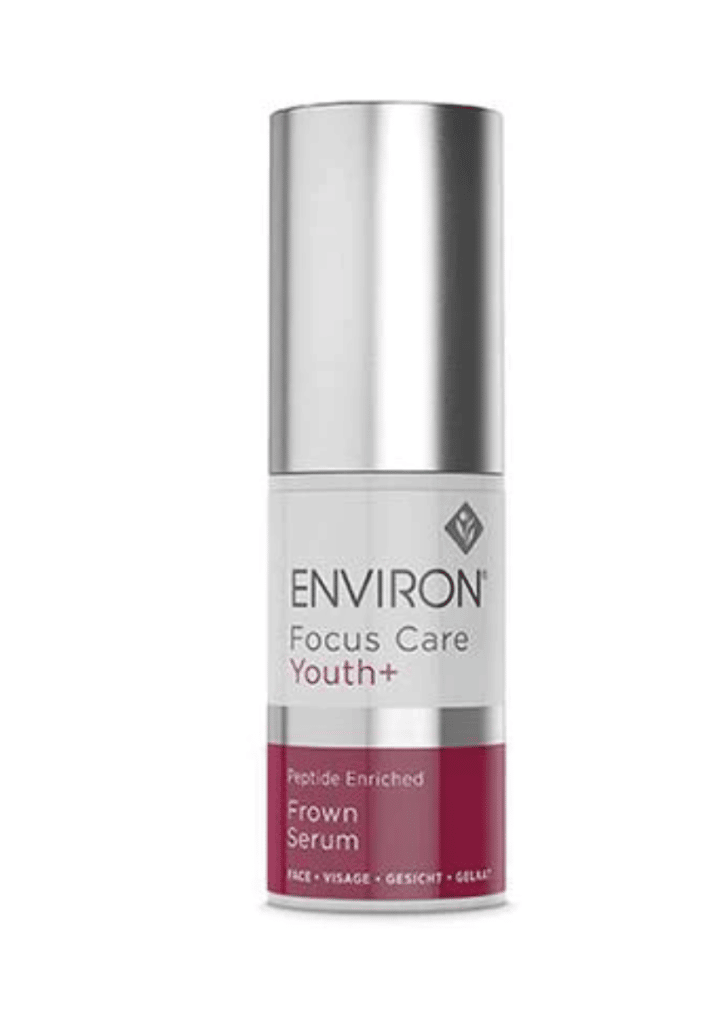 Celebrity esthetician Sarah Akram recommends this serum from Environ, because it works to reduce fine lines and wrinkles around the eyes and forehead by targeting the same chemical complexes as injectables–but it's a much milder formula. "This frown serum is peptide-focused and it helps to soften deep expression lines," explains Akram.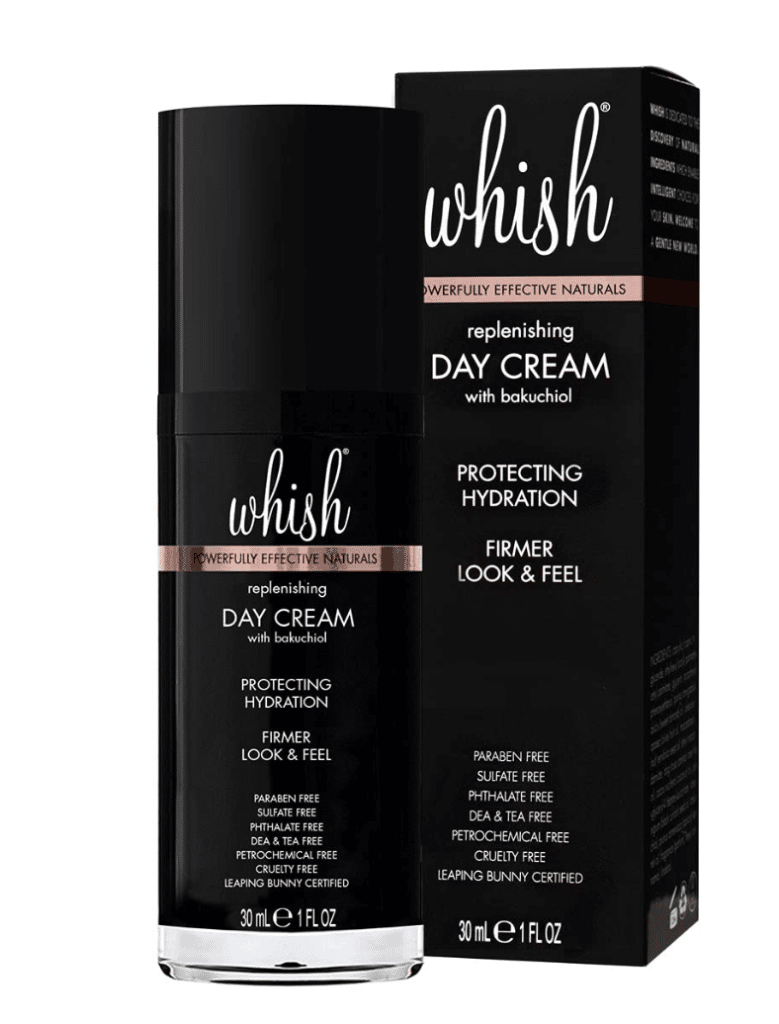 This replenishing Daytime Cream moisturizes with the help of restorative ingredients like Bakuchiol, a 100% natural substitute for retinol. It also smoothes the look of skin while gently reducing inflammation and the appearance of wrinkles and fine lines. Increased skin sensitivity is common during and after pregnancy, and this daytime moisturizer is specially formulated to repair, protect, and restore your skin. If you're looking for a trilogy of products for a full beauty routine, add in the Whish Restoring Facial Oil and the Whish Botanical Primer— each with the benefits of Bakuchiol.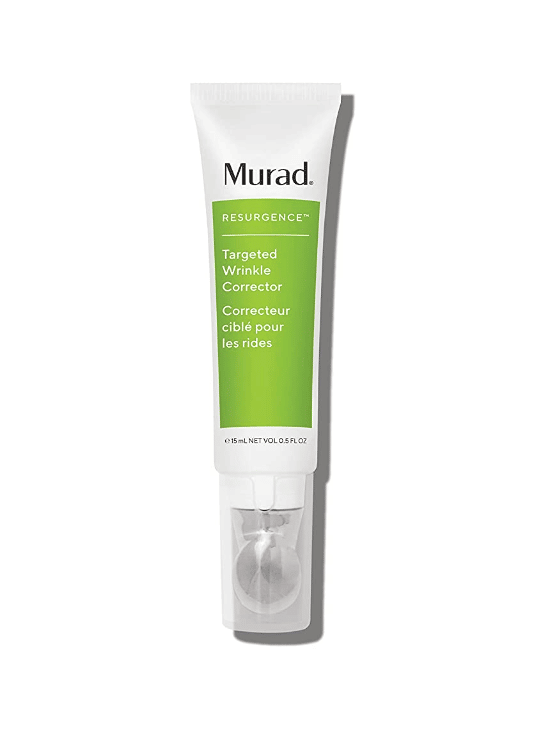 If you're looking to target specific areas of the face (hello forehead), this product mimics a filler through highly bioavailable hyaluronic acid which floods wrinkles with hydration to plump, smooth and reduce wrinkle intensity on contact. The cool roller helps to spread the product nicely, and lets you use any extra on the other areas that may need wrinkle release (we're talking to you outer eye area).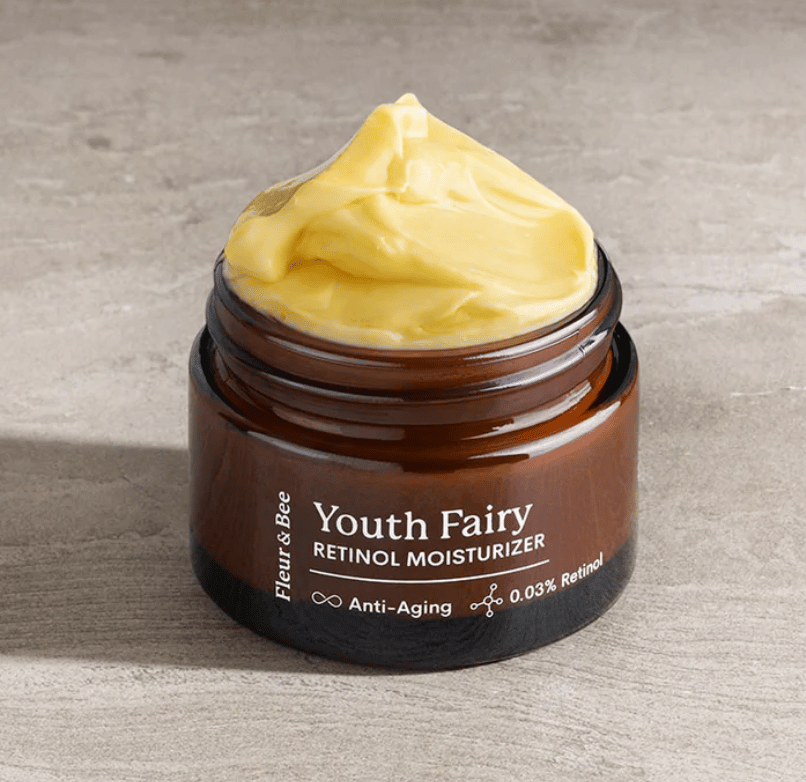 This product does technically contain retinol, although a very minimal amount. Fleur & Bee's moisturizer only has .03% retinol–which is very low compared to most retinol products (which have an average amount of about 1%). So if you're looking for a gentler retinol product to begin with after breastfeeding, this is a great choice. We're also big fans of the Fleur & Bee Prince Charcoal Detox Mask because, you know, #momlife.
Retinol and Breastfeeding
Everyone's individual needs are different– so always consult your doctor first if you have any concerns or specific questions about a particular ingredient or product like retinol and retinol alternatives.
The content on this site is for informational purposes only and not intended to be a substitute for professional medical advice, diagnosis or treatment. Discuss any health or feeding concerns with your infant's pediatrician. Never disregard professional medical advice or delay it based on the content on this page.