Our editorial team personally selects each featured product. If you buy something through our links, we may earn an affiliate commission, at no cost to you.
The idea that once you become a parent, you suddenly have zero desire to get Botox or any cosmetic procedure ever again is outdated–and, um, quite frankly, sexist. To give you some insight, we asked new moms on the Bobbie team if they were longing for Botox, and we got a resounding "YES!" The message is clear: new moms miss their Botox! If you've suspected that some moms get Botox during pregnancy, you wouldn't be wrong. Candid celebs like Chrissy Teigen, for example, revealed that she got Botox during pregnancy (after consulting her doctor, of course) to help her terrible migraines.
There's no shame for wanting to go to your cosmetic dermatologist after giving birth. Botox is loved for being a fast, virtually pain-free way to get a bright, youthful glow. But as a breastfeeding mother, it's of course natural to question anything you ingest or inject. So, the question is: is Botox safe while breastfeeding?
What is Botox?
Botox is the most widely known brand of botulinum toxin injections. Think of it as tissues versus Kleenex. People use the words interchangeably, but tissues are the product and Kleenex is the brand; just like botulinum toxin is the product and Botox is the brand. When injected in small doses, botulinum toxin blocks specific nerve signals that make muscles contract, and as a result those muscles relax and, in turn, smooth the appearance of wrinkles.
People most commonly get Botox injections to smooth forehead furrows, laugh lines and crow's feet. This smoothing of fine lines and wrinkles lasts about 3-6 months, and after that the muscles will contract again. So it's not a one-time procedure.
Can you get Botox for non-cosmetic reasons?
Yes. People get Botox for non-cosmetic reasons— like chronic migraines, excessive sweating or other medical conditions.
Side Effects of Botox
When performed by an experienced, board-certified medical doctor, Botox injections are considered safe– but there is still the risk of possible side effects. The most common side effects of Botox can be pain, bruising or swelling at the injection site. Other possible Botox side effects include droopy eyelids or cocked eyebrows, a crooked smile, or excessive eye tearing or dryness. But again, this varies based on where the Botox is injected.
Although very rare, call your doctor immediately if you notice any of these symptoms after receiving Botox: blurred vision, trouble speaking or swallowing, breathing difficulties or loss of bladder control.
Is it Safe to Get Botox While Breastfeeding?
As long as it's performed by an experienced medical professional, Botox is generally considered safe. However, if you're breastfeeding, there is just not enough research to conclude definitively. "The risk of Botox in pregnancy hasn't been studied, and the FDA currently gives Botox a 'Category C' safety label, which means there is insufficient data to assess," explains Dr. Jane van Dis, MD, OB/GYN and Bobbie Medical Advisor. "No one is of course likely to conduct this study on pregnant or breastfeeding women."
We also reached out to renowned celebrity esthetician Sarah Akram, who echoed Dr. Jane van Dis. "There just simply isn't enough research around the topic of proving there are absolutely no risks involved in Botox harming babies while breastfeeding," she says. "Always consult your medical professional for advice."
You've probably heard of the term "pump and dump," which typically refers to pumping out breast milk after drinking alcohol and then throwing it away, and then resuming nursing after enough time has passed that any toxins have left the body. This is not a proven effective method of removing toxins from the breastfeeding mother. And while alcohol takes hours to leave the system, Botox injections take weeks, or sometimes months, to fully metabolize.
And while it's possible that the risks to women receiving Botox while breastfeeding are low, there is just not enough definitive research for medical professionals to conclude one way or the other. As a result, it's safest to abstain from Botox injections while you're breastfeeding.
Are There Safe Alternatives to Botox?
Technically there are no "alternatives" to Botox that you can apply topically or buy over-the-counter. Botox is an injectable that needs to be administered by a medical professional. However, there are some fabulous dermatological products that will help brighten, tighten and illuminate the skin and are safe to use while breastfeeding.
Sunscreen Alternatives to Botox
One of the best ways to preserve the integrity of your skin (without any injections) is to apply a broad-spectrum sunscreen with an SPF of at least 30 daily, as recommended by the American Cancer Society. According to studies, 90% of visible aging to the skin is a result of prolonged sun exposure.
1. Supergoop! Play 100% Mineral Sunscreen SPF 30 Mist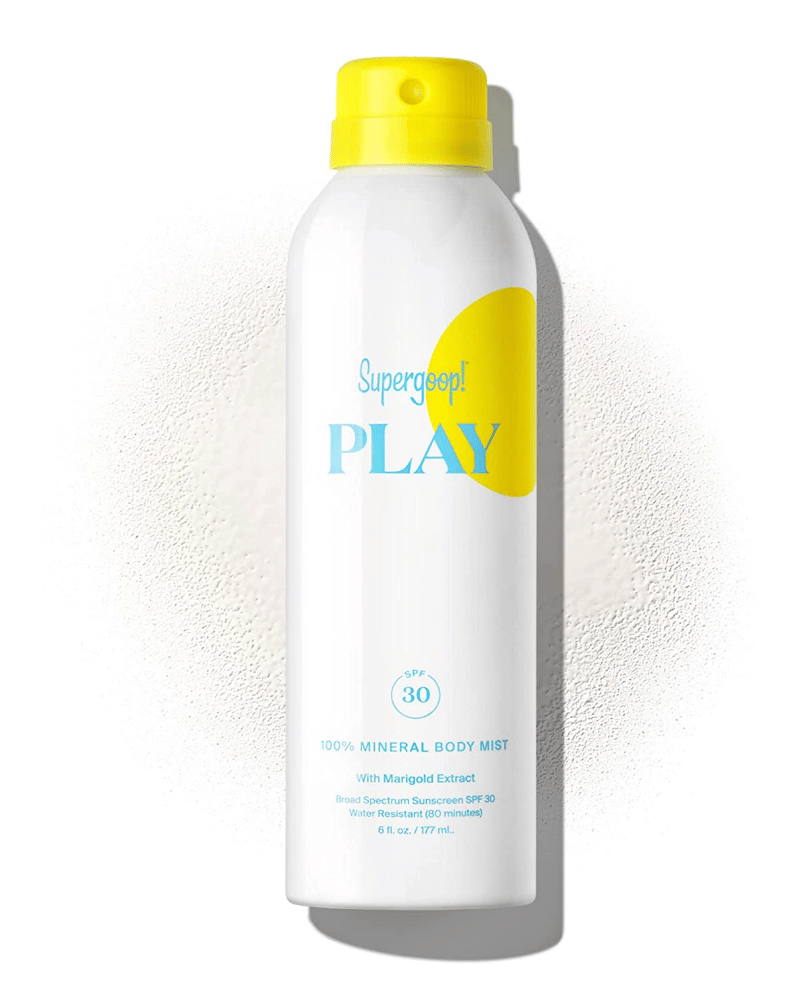 Recommended for pregnant or breastfeeding women, Supergoop's Mineral sunscreen is preferred as it's a mineral (not chemical) sunscreen. The spray nozzle is great for avoiding burns, because it gives a nice even spray so you don't miss any spots.
2. Hatch Collection Sunny Mama Face Sunscreen SPF 50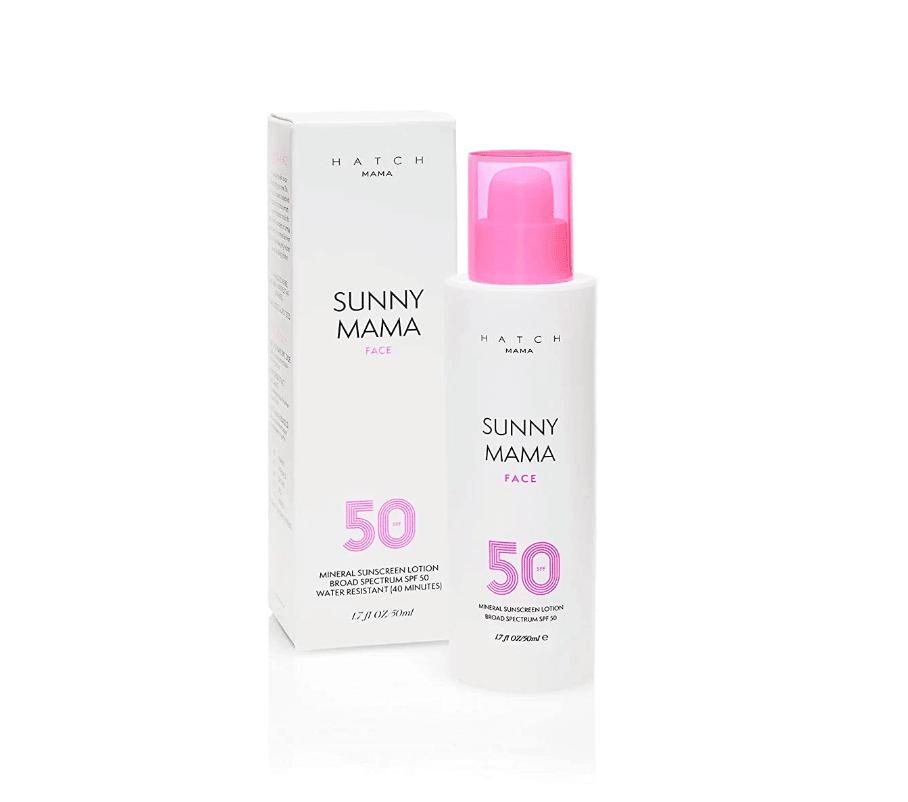 Hatch Mama also makes an excellent SPF 50 mineral sunscreen. Its rich formula feels velvety on skin, but never greasy. This particular SPF is developed specifically for your face, so it's great to own multiple bottles: one for your car, your purse, etc so you can reapply throughout the day.
3. Alastin HydraTint Pro Mineral Sunscreen SPF 36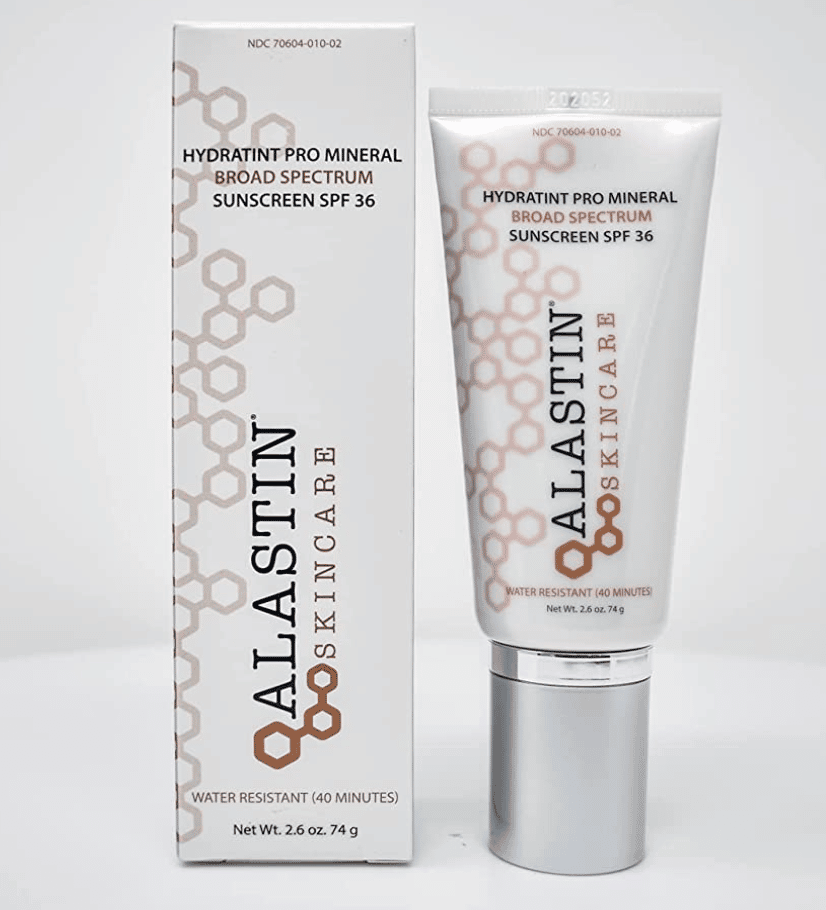 If you prefer a tinted sunscreen, try this one from Alastin Skincare. It's ultra-lightweight, and it gives a subtle, healthy tinted glow while protecting you from harmful UVA and UVB rays.
4. MDSolarSciences Mineral Creme SPF 50 Sunscreen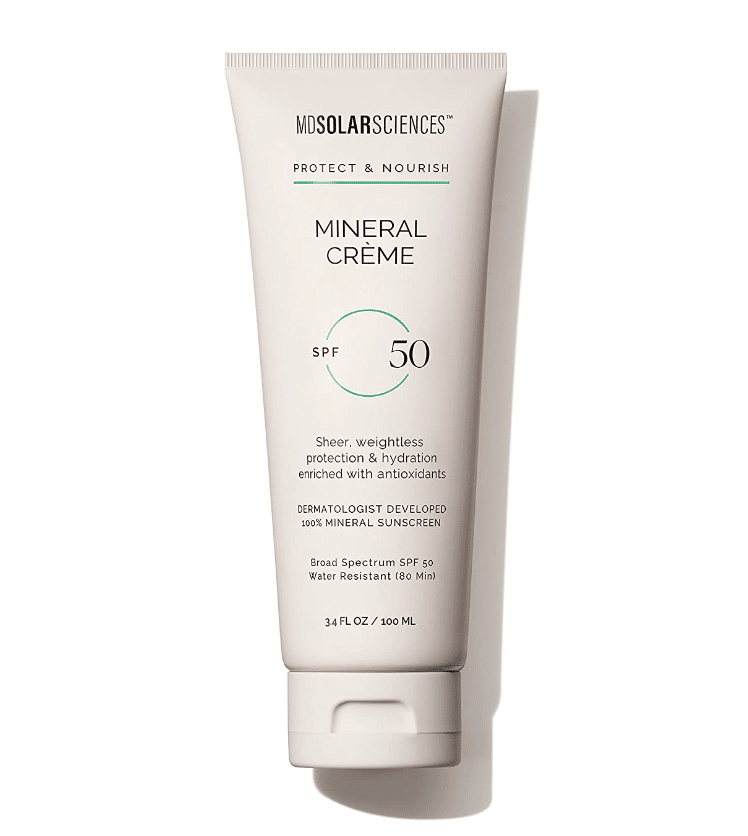 This beloved mineral sunscreen has a matte finish and goes on feeling dry and oil free. Developed by a dermatologist, it protects and enriches the skin with antioxidants while providing safe, mineral coverage.
Vitamin C Alternatives to Botox
Vitamin C is recommended by health professionals, both in pregnant and breastfeeding women. And so it's an excellent ingredient to look for in skincare products to help combat dullness, and help firm, brighten and even skin's texture.
1. Drunk Elephant C-Firma Fresh Day Serum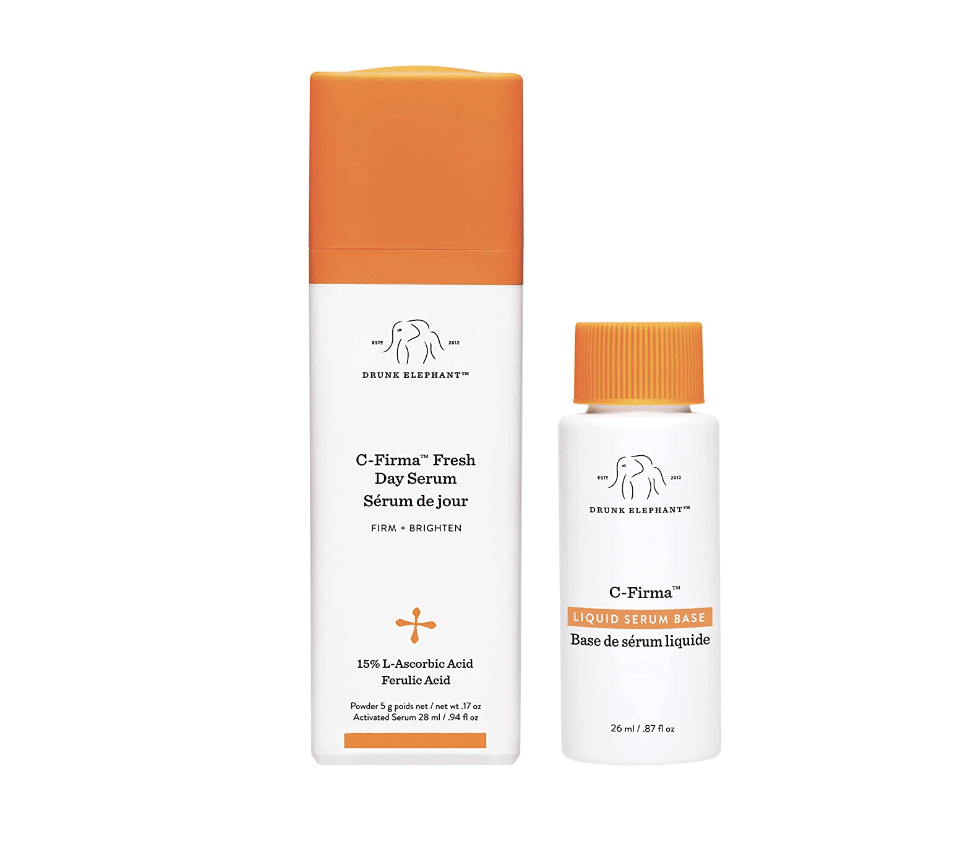 Consider investing in a vitamin C-rich serum, like Drunk Elephant's Vitamin C-Firma Fresh Day Serum, that's packed with antioxidants and fruit enzymes to visibly firm and brighten skin over time.
2. Herbivore Botanicals Nova 15% Vitamin C + Turmeric Brightening Serum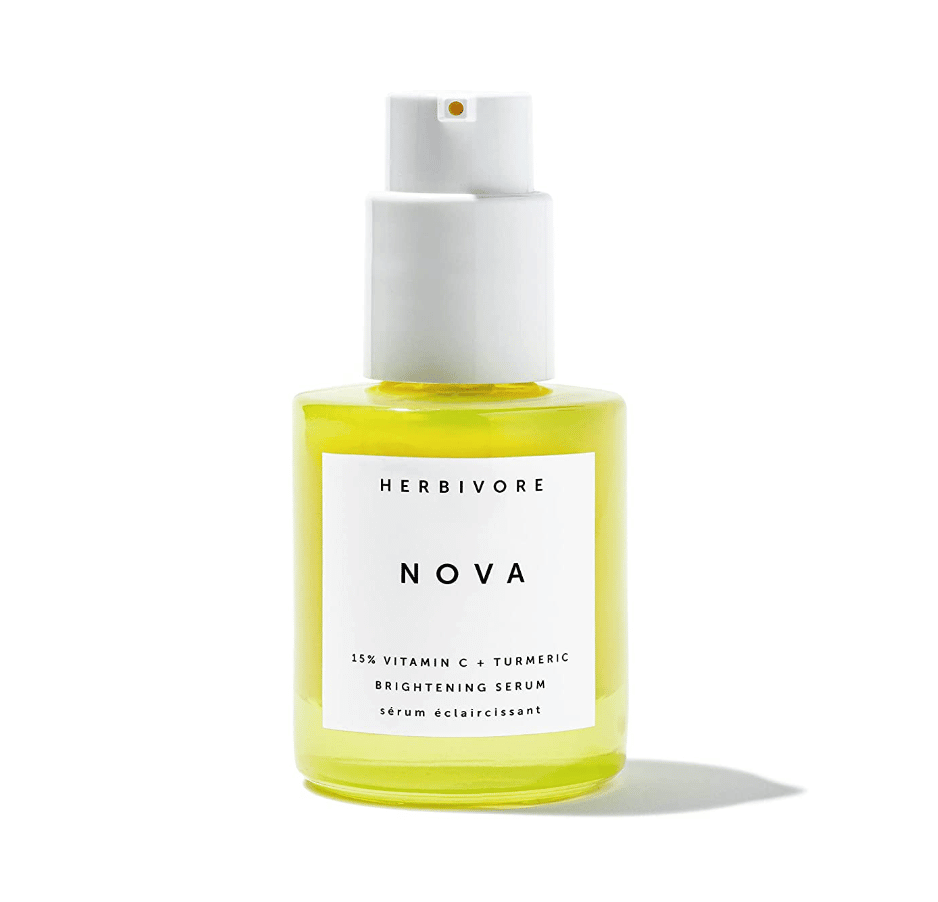 is gentle on all skin types and can especially help target hyperpigmentation. It also contains arbutin, which is a natural-derivative that can help tighten the appearance of pores.
3. Biossance's Squalane + Vitamin C Rose Oil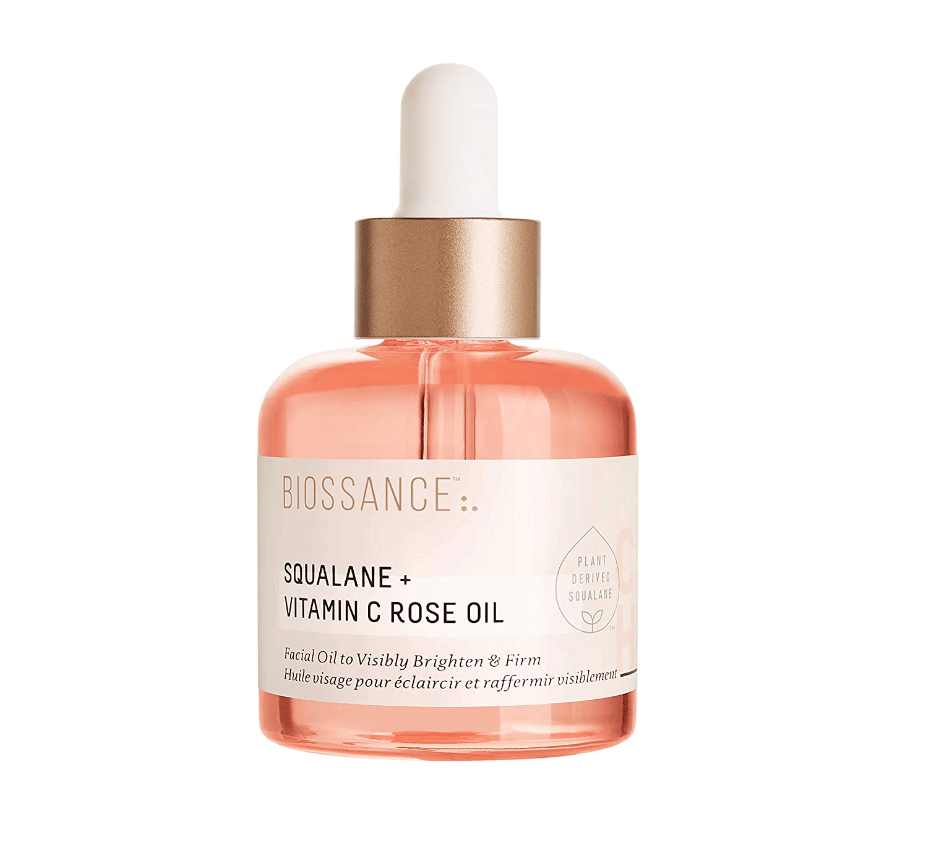 The Biossance Squalane + Vitamin C Rose Oil has won many industry beauty awards and accolades for its natural but effective formula, and for its Damascus rose petal extract that soothes skin, and leaves behind a soft, calming scent.
Face Mask Alternatives to Botox
Face Masks are a great product to invest in while breastfeeding, because not only do they help brighten and refresh tired skin, simply the act of using them is calming. It's soothing to close your eyes, pop on a mask and take 20 minutes for yourself.
1. Tata Harper Superkind Radiance Mask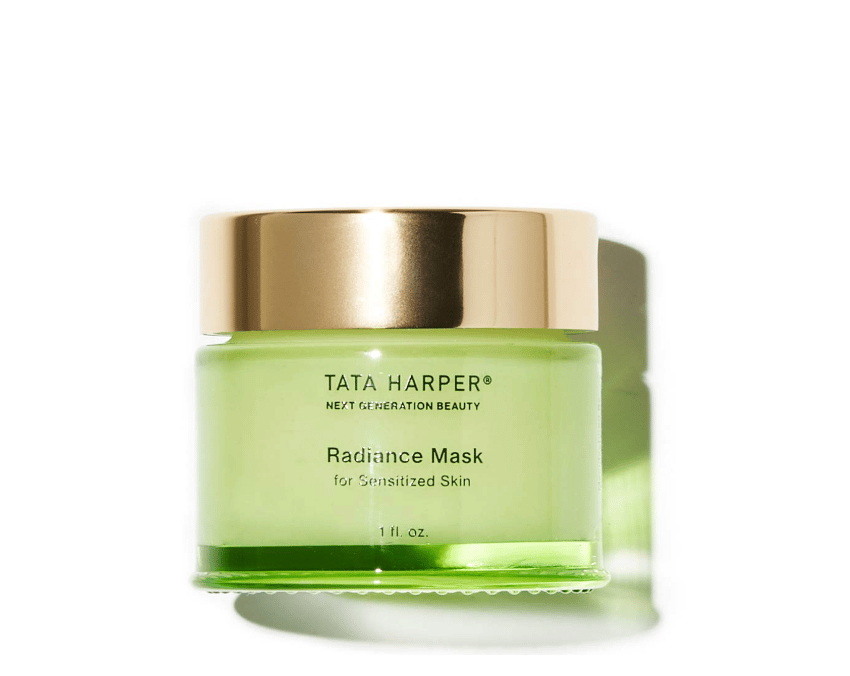 Tata Harper's Mask is a creamy blend of botanical ingredients that are especially great if you struggle with very reactive, sensitive or dry skin. 100% natural, made in Vermont, with 14 high-performance botanical ingredients— formulated for sensitized skin.
2. Wander Beauty Baggage Claim Eye Masks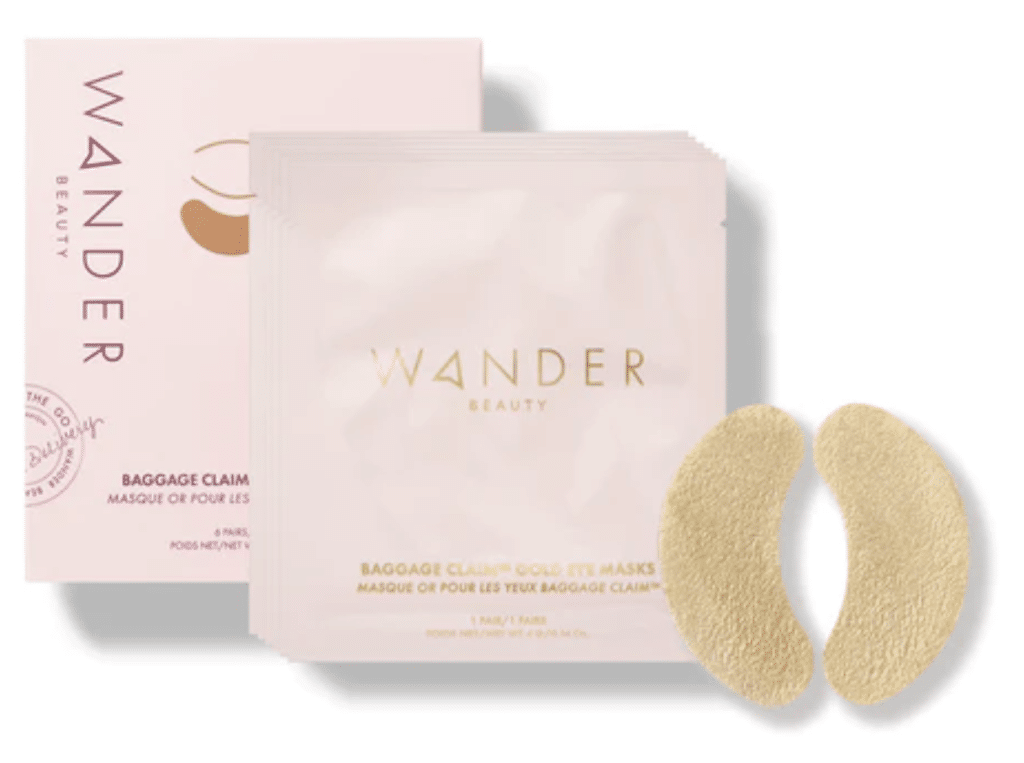 If you want to specifically target the eye area, try Wander Beauty's Baggage Claim Eye Masks. There isn't ANY mother (anywhere) who couldn't use a little de-puff around the eyes, and these gold patches do it naturally. Aloe Leaf, Calendula and Camu Camu extracts soothe and brighten tired skin while Peptides and Amino Extracts improve texture and appearance. Bring it ALL on.
Pro-tip: keep these near your bottle or breastfeeding station and leave them on just as long as a feeding sesh.
3. Whish Mud Mask with Bakuchiol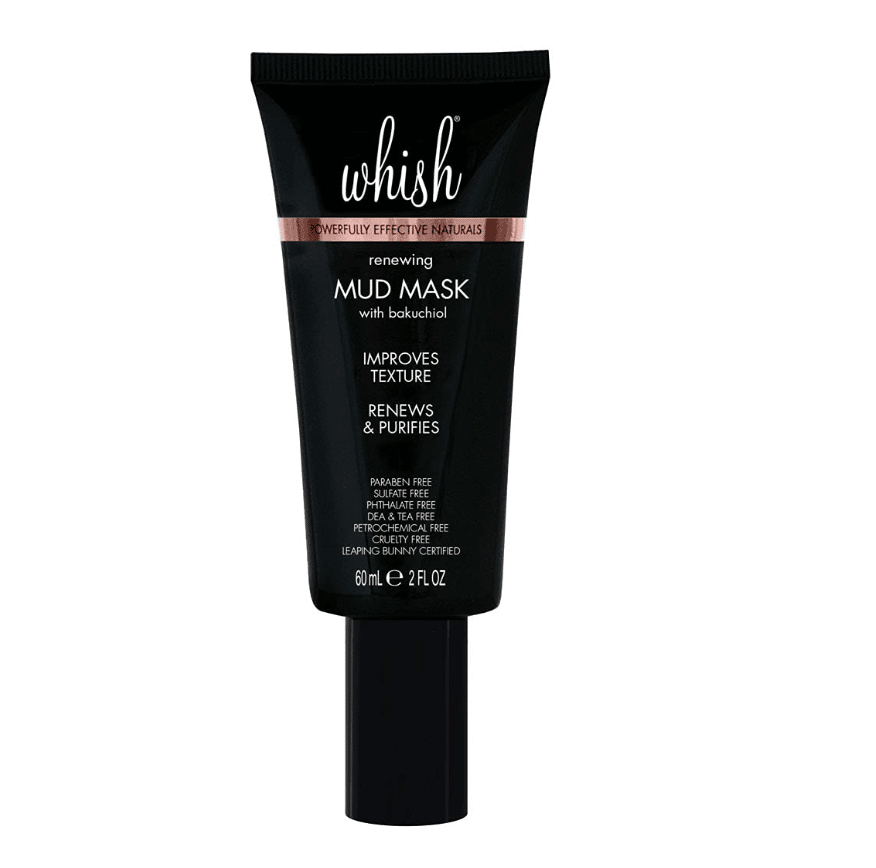 Ingredients like Bakuchiol are a safe answer for pregnant and breastfeeding women who want the look of smooth skin without the use of products, like Botox. A few pumps of this lightweight clay renews, purifies and smoothes, leaving behind soft skin.
Botox & Breastfeeding
At this point, it's inconclusive whether or not Botox is safe while breastfeeding. So while you are confidently avoiding certain foods and alcohol, it's best to also avoid Botox— for now. We're sorry.
The content on this site is for informational purposes only and not intended to be a substitute for professional medical advice, diagnosis or treatment. Discuss any health or feeding concerns with your infant's pediatrician. Never disregard professional medical advice or delay it based on the content on this page.