Oh, hi! We are thrilled to announce the newest member of the Bobbie family.
Milk Drunk: The Podcast!
Bobbie's mission is to create a parenting culture of confidence over comparison. You don't have to "do it all." But sometimes… it sure feels that way. How do we build a culture where parents feel confident and supported, instead of judged? Join me, host Anjelika Temple, as we mic-up our incredible community of moms, dads, parents-of-note, and experts to capture a field recording of modern parenthood. From sleepless nights to hard-learned lessons to what-I-wish-I-knews— each episode explores the realities of navigating an increasingly complex world and raising the next generation today. 
Think of it as a straight-up conversation about parenthood, without the BS. One parent of note, one bonafide parenting expert, and our fab host every two weeks. It's giving group chat energy… if your group chat includes Ashley Graham, Tan France, Big Little Feelings, and Dr. Shefali, to name a few.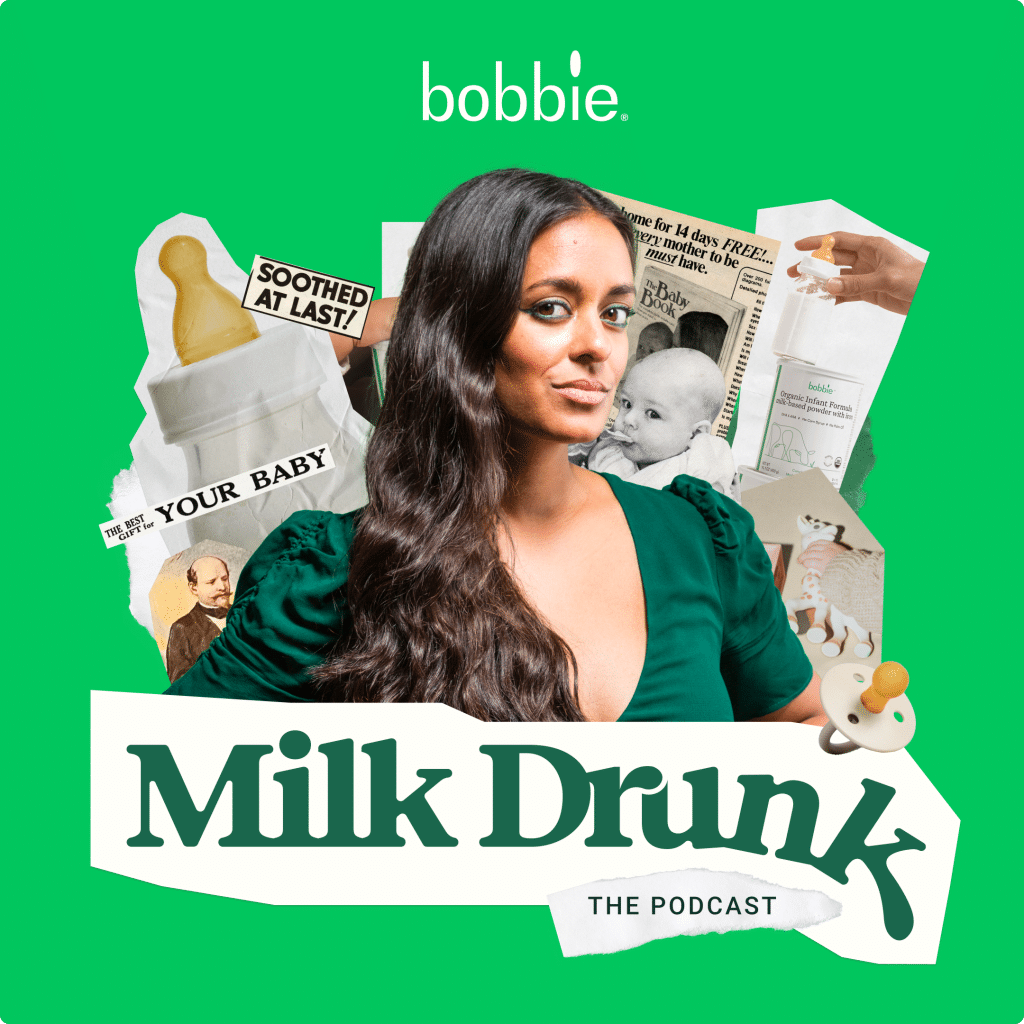 Follow the Milk Drunk Podcast on Apple, Spotify, Stitcher or wherever you get your podcasts. Also! If you have topics you want to hear discussed or have a hot parenting take — our DMs (@bobbie) are always open.
The content on this site is for informational purposes only and not intended to be a substitute for professional medical advice, diagnosis or treatment. Discuss any health or feeding concerns with your infant's pediatrician. Never disregard professional medical advice or delay it based on the content on this page.