Our editorial team personally selects each featured product. If you buy something through our links, we may earn an affiliate commission, at no cost to you.
When I was about four months postpartum with my first child, I thought I'd managed to escape the wrath of postpartum hair loss. Even going into month five, I had all my hair intact— or so I thought. I was finally starting to feel like myself again and even managed to get into a getting-ready routine that allowed me to feel a semblance of myself before going about my day. Then month six came around and all of a sudden these tiny whispies started showing up like a halo around my forehead. Not only was it not cute, but I had no clue how to handle my hair. Whether wearing it up or down, there were flyaways poking out from every which way. I constantly looked like I had just rubbed a balloon.
I came to learn that postpartum hair loss was far more than a little shedding, but more akin to male-pattern baldness. Just what a sleep-deprived, overworked, anxious and burnt-out mom desperate to start feeling like herself again doesn't need. So when does postpartum hair loss start? More importantly, when does postpartum hair loss stop? If you want to know more about postpartum hair loss and just how long does postpartum hair loss lasts, we went to the experts to get you answers.
What Causes Postpartum Hair Loss?
Like pretty much every other change that occurs during pregnancy and in the postpartum period, hormones are to blame for postpartum hair loss, specifically thyroid hormone, progesterone and estrogen. Unlike many postpartum experiences, postpartum hair loss, also known as "postpartum alopecia," typically starts between months 2-5 and continues for an average of 6-24 weeks, explains Taylor Fazio, MS, RD, CDN, Wellness Advisor at The Lanby. "All of these hormones affect hair, and during pregnancy, alter your body's natural hair growth cycle by causing hair follicles to remain in the growth phase for longer than normal," Fazio explains. "During pregnancy, this leads to a reduction in the number of hairs that are shed, which increases hair fullness, but in the postpartum period, the normalization of these hormones causes all of the hair that wasn't lost during pregnancy to fall out."
Can You Prevent Postpartum Hair Loss?
The majority of new moms will experience postpartum hair loss and, for the most part, it's unavoidable. While there isn't much that can outright stop the process of postpartum hair loss, Fazio notes that eating a well-rounded, whole-foods diet and keeping mineral stores up are supportive ways to keep hormones balanced.
How Long Does Postpartum Hair Loss Last?
The good news is that postpartum hair loss doesn't linger too long. "If you don't have any thyroid issues, your bloodwork is normal and you're eating a nutrient-dense diet, your postpartum hair loss should subside 6-24 weeks after it began," Fazio says "If you don't observe any hair re-growth after 6-24 weeks, you may want to consider getting lab work done to assess if there's an underlying health condition that needs to be addressed, which is something we can help with at The Lanby!"
Tips for Dealing with Postpartum Hair Loss
While postpartum hair loss can be a pest, there are some solutions to help you get through this period of time. Here are some tips for dealing with postpartum hair loss.
Keep taking your prenatal
Even though you're no longer pregnant, don't stop taking your prenatal, which is loaded with the necessary nutrients your body still needs in this postpartum period. In fact, Fazio suggests taking your prenatal for at least 6 months postpartum as an "insurance policy" of sorts to help replenish nutrient stores after delivery. Her favorite prenatals are Needed, Ovaterra, Designs for Health Prenatal Pro.
Eat a nutrient-rich diet
In the postpartum period, it's also essential to make sure you're getting the right nutrients from the food you eat. Fazio suggests incorporating a variety of eggs for choline, meats, fish, and other seafood (especially oysters), full-fat fermented dairy (if tolerated), nuts and seeds, vegetables, legumes, and berries to help ensure you're getting the protein, essential fatty acids, minerals (iron, zinc, copper) and vitamins your hair (and body) needs to be strong and healthy.
Drink a lot of water
Also important: staying hydrated and replenishing your electrolytes (especially if you're breastfeeding). You may find this a bit more challenging while you're caring for a newborn, so be sure to overcompensate, especially if you're nursing, as your needs increase to 16 cups a day, per the Academy of Nutrition and Dietetics.
Cut down on the stress
While this sounds like a near-impossible task for a new mom, there's no denying the fact that stress doesn't help with hair loss. One hairloss study even found that the stress hormone, cortisol, can actually impair hair growth. Whenever possible, try your best to incorporate stress-relieving activities such as going for a walk outside, yoga, meditation, and talk therapy.
10 Best Products for Postpartum Hair Loss
Some of the best ways to prevent postpartum hair loss involve a few lifestyle changes, such as using non-toxic hair care products that are free of harsh chemicals or fragrances, not pulling your hair back too tightly and conditioning only at the roots of your hair. But there are also some products out there that may be able to help. Here are the best ones on the market for preventing and treating postpartum hair loss.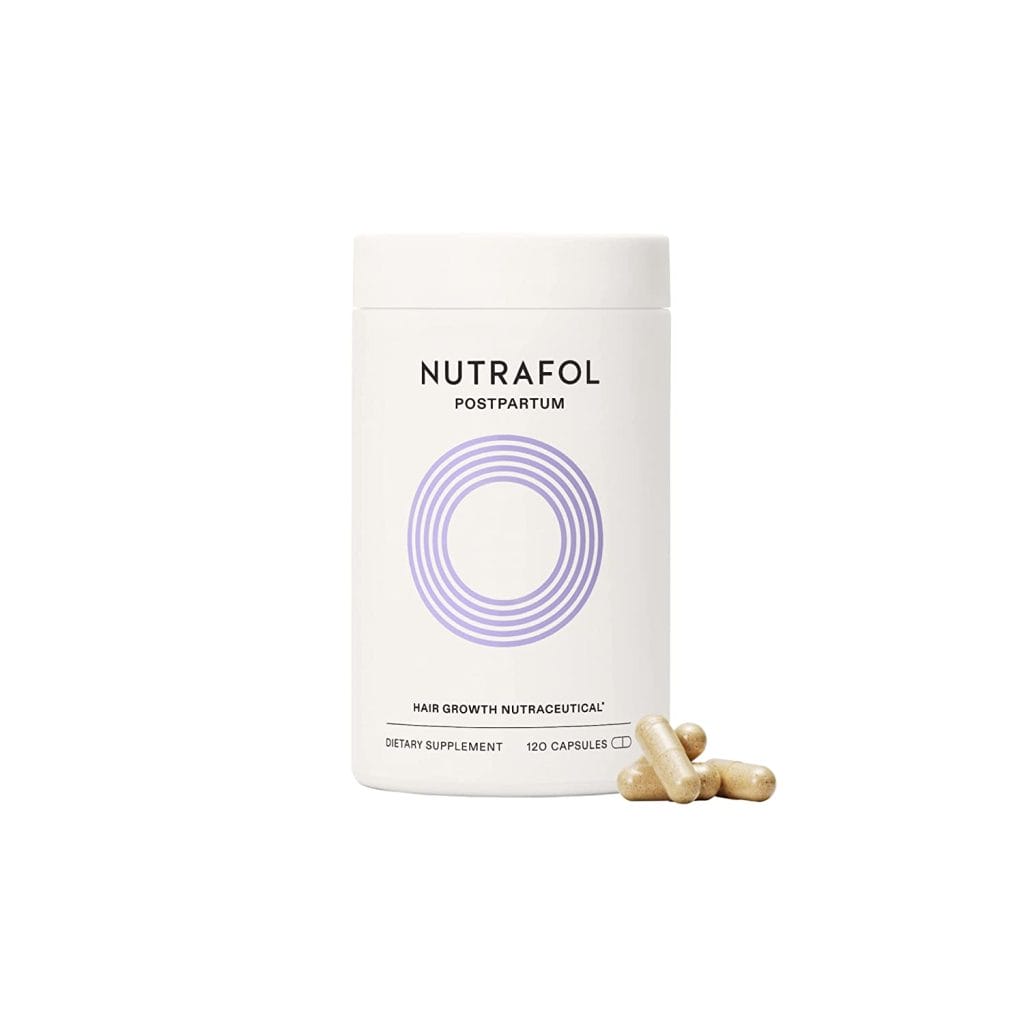 You may already be familiar with this hair-loss supplement that's formulated to prevent strands from thinning. Well, they have a product designed specifically for women in the postpartum period and it's even safe for breastfeeding parents. It was created with the help of OB/GYNs and works by targeting the root causes of hair thinning—mainly stress and nutrient deficiencies. It's free of artificial additives, is non-GMO and has some pretty impressive results from their own clinical trials.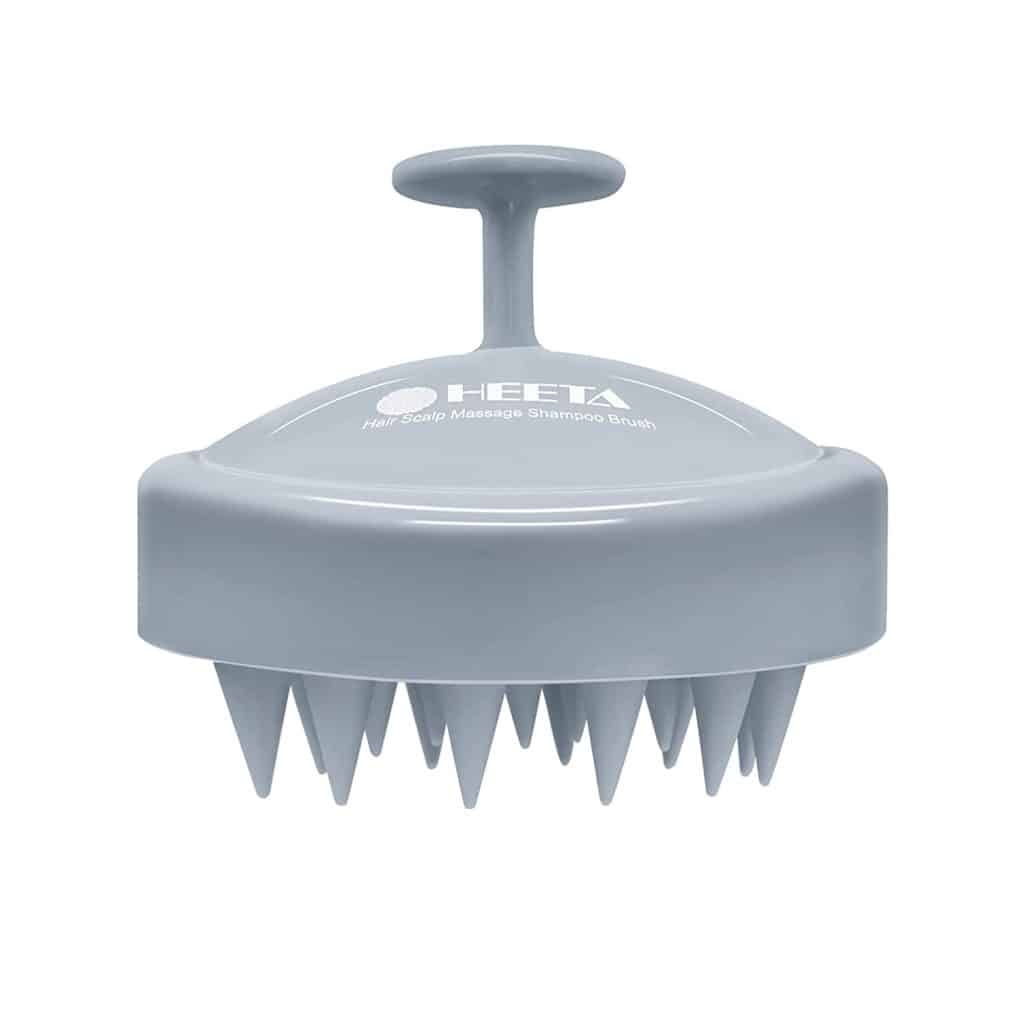 In a similar way that a body massage can relieve stress and tension, a scalp massager can do the same to your scalp, soothing tissue and improving circulation. It is the boost in circulation that can help stimulate the hair follicles and encourage growth, notes Blair Murphy-Rose, M.D., dermatologist at the Laser & Skin Surgery Center of New York and Clinical Instructor of Dermatology at Weill Cornell Medical College. This manual scalp massager is easy to use, simply massage it right into your scalp while you're in the shower, with or without shampoo.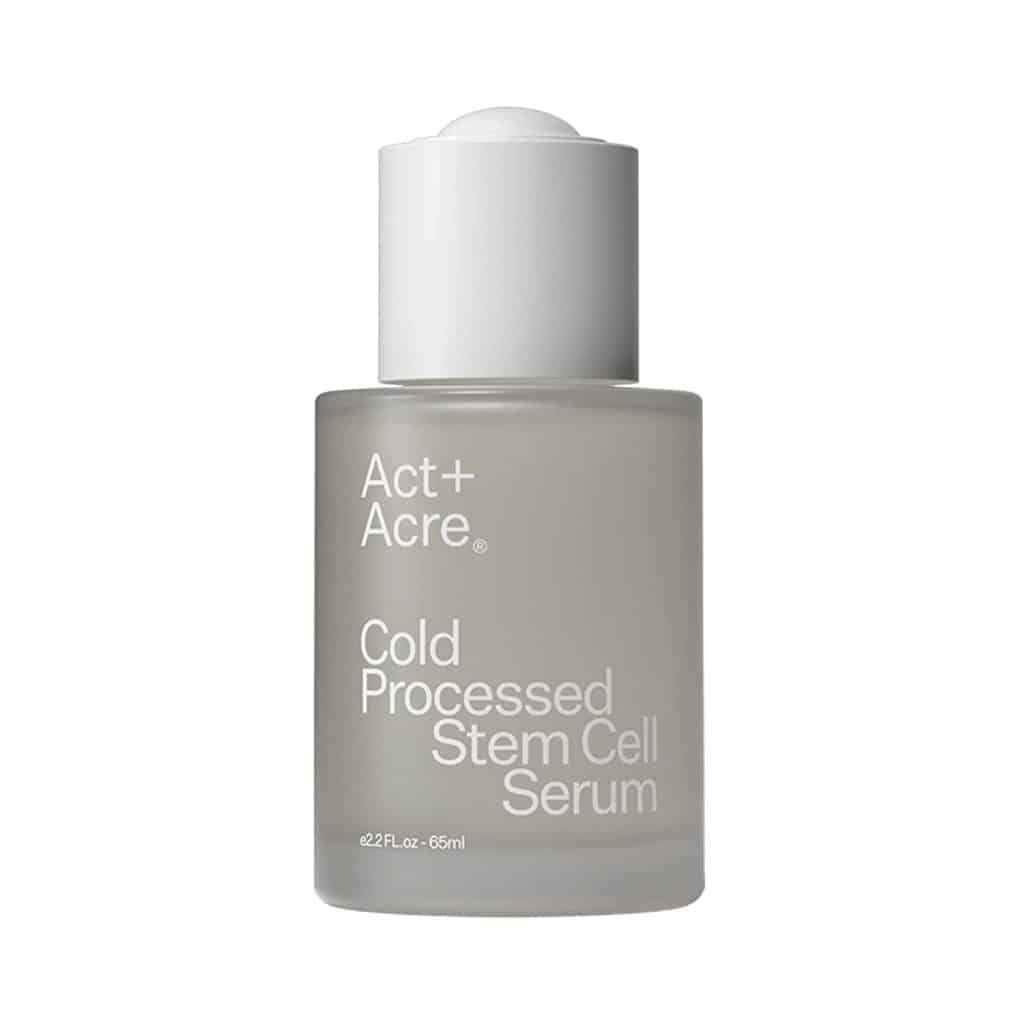 Developed by board-certified trichologist Helen Reavey (see her hair loss tips below), this brand of scalp products is best known for being the first in the industry to introduce a Cold Processed® formula loaded with potent nutrients and active ingredients. Their Stem Cell Scalp Serum is formulated with Swiss Apple Stem Cell, which promotes and extends the hair's growth phase, anagen, and reduces hair loss, thinning and shedding. It's safe for all hair types and free of parabens, silicone, phthalate, synthetic fragrance and gluten. It's also safe for pregnancy and breastfeeding.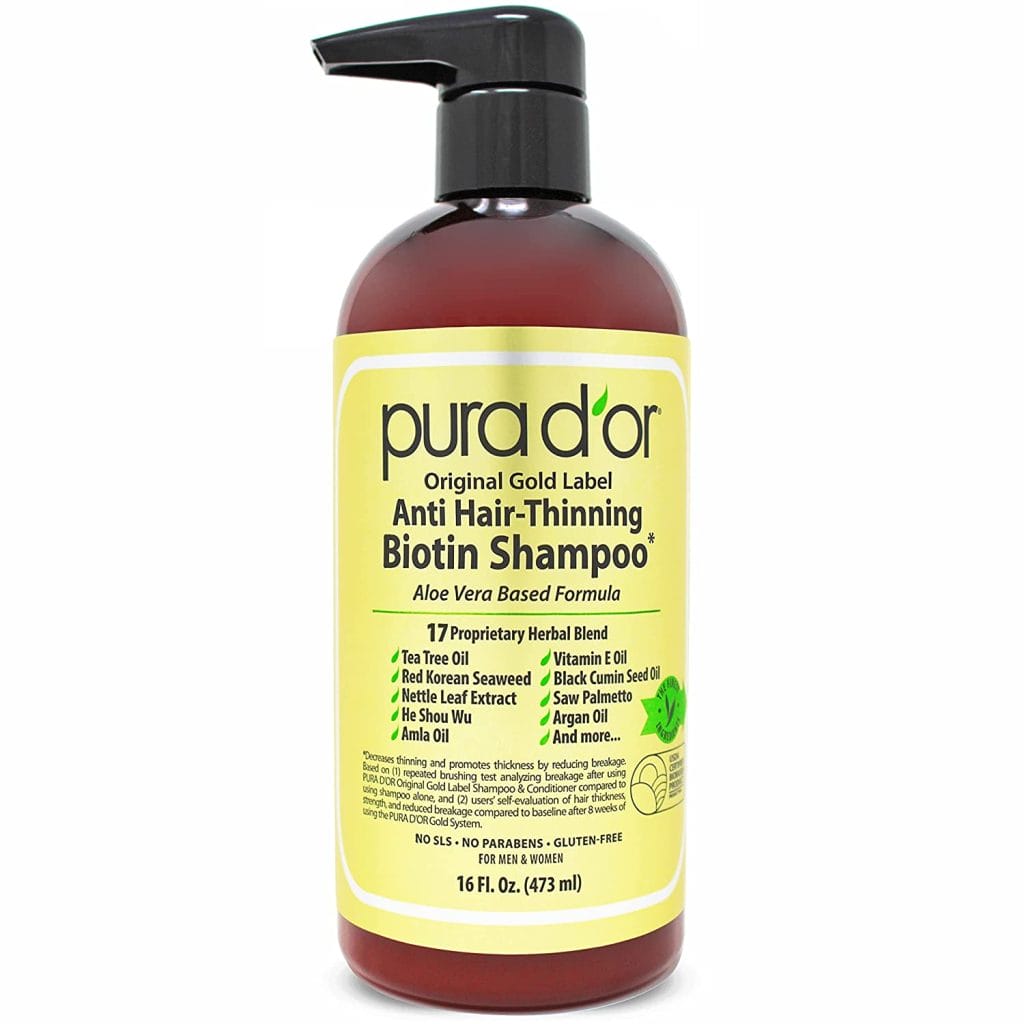 It's clear to see, by this product's 25,000+ reviews and 4.5-star rating on Amazon that it's at the very least worth trying if you're dealing with hair loss of any kind. It's made with a blend of natural extracts and key nutrients like biotin that help prevent hair shedding and encourage hair growth. It's safe for everyday use and is free of potentially harmful chemicals. The company even offers a 100% 365 money-back guarantee if you're not happy with the results!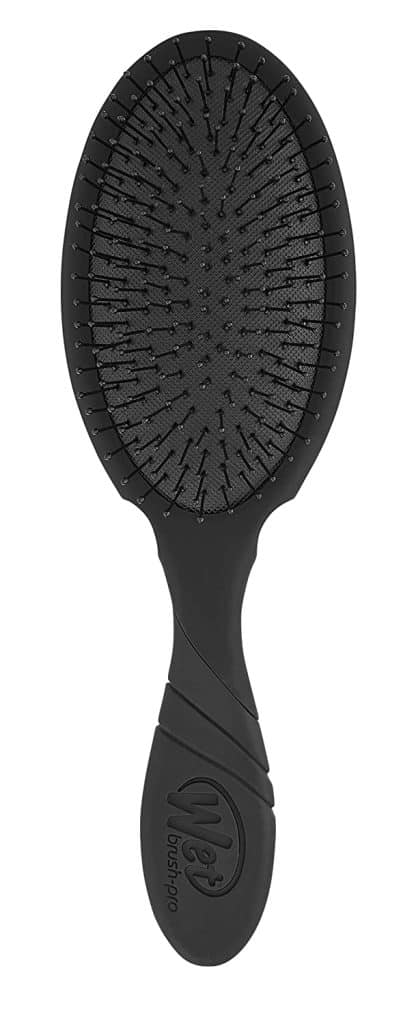 While this brush might not actually help you grow hair back faster, it will help cut down on hair breakage and shedding thanks to its ultra-gentle bristles that glide right through the hair without tugging. You can use this brush on wet, damp or dry hair and even on extensions or wigs. It comes in just about every color as well as some fun patterns and—as an added perk—it is almost always on sale!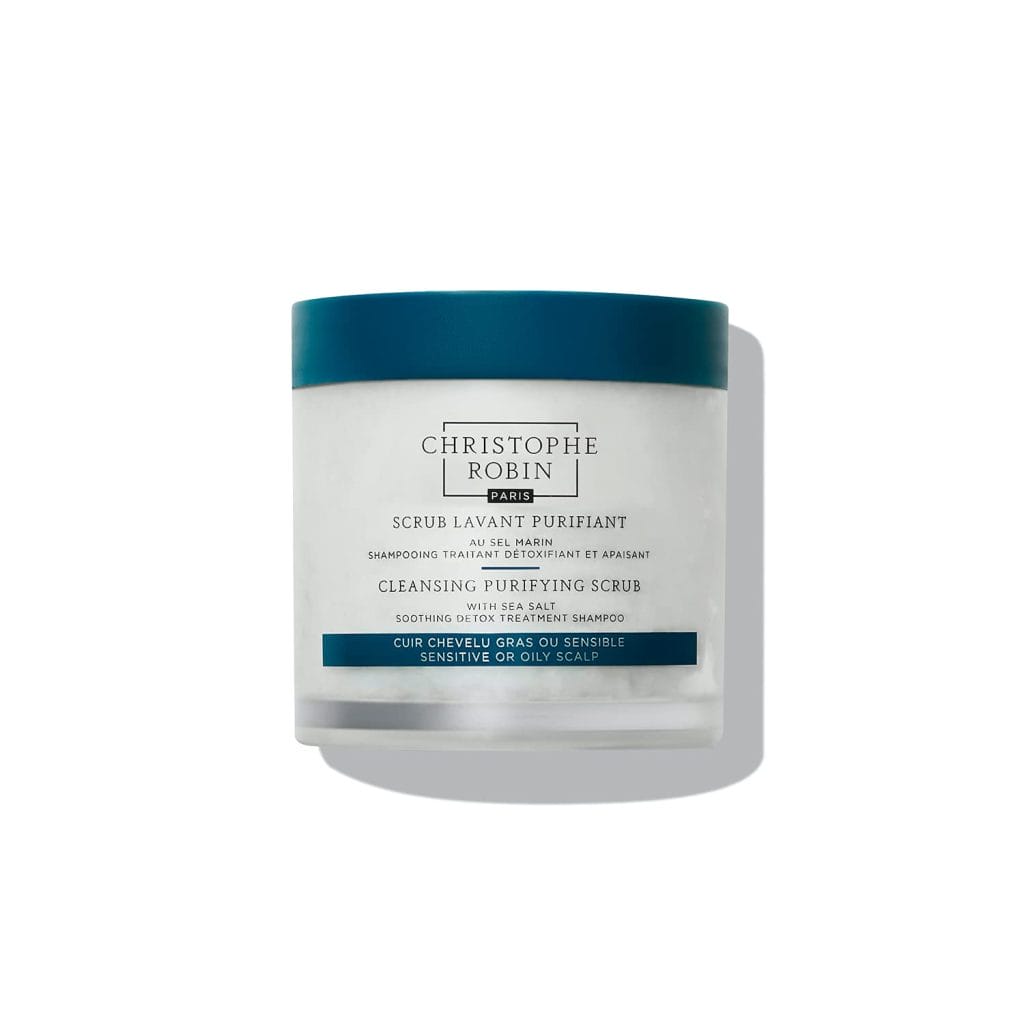 This cleansing, purifying scalp scrub gives you spa vibes, which you can definitely appreciate in the postpartum period of life. A shower alone is like a mini vacation when you have a crying baby who seemingly needs every ounce of your attention for survival. But this scrub can also help stimulate your hair follicles and slough off debris that could be weighing your hair down and making it shed more than it needs to.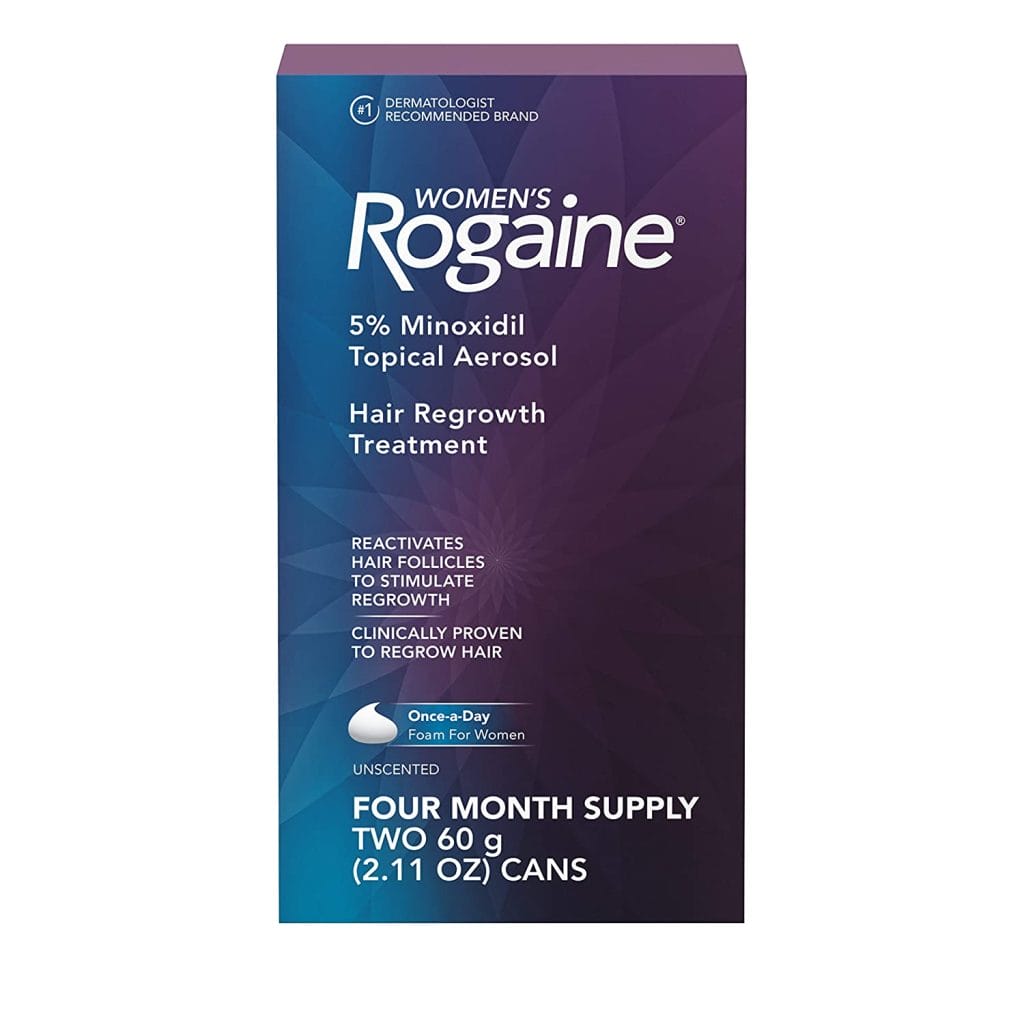 First approved as a topical hair-loss solution by the FDA in 1991, the chemical minoxidil has since gained wide recognition for its impressive ability to increase hair follicles and extend the hair cycle. It's available over the counter and is applied twice daily. Most research concludes that it's safe for breastfeeding, unless your baby was born premature. Speak to your doctor before starting use to make sure it's a good choice for you.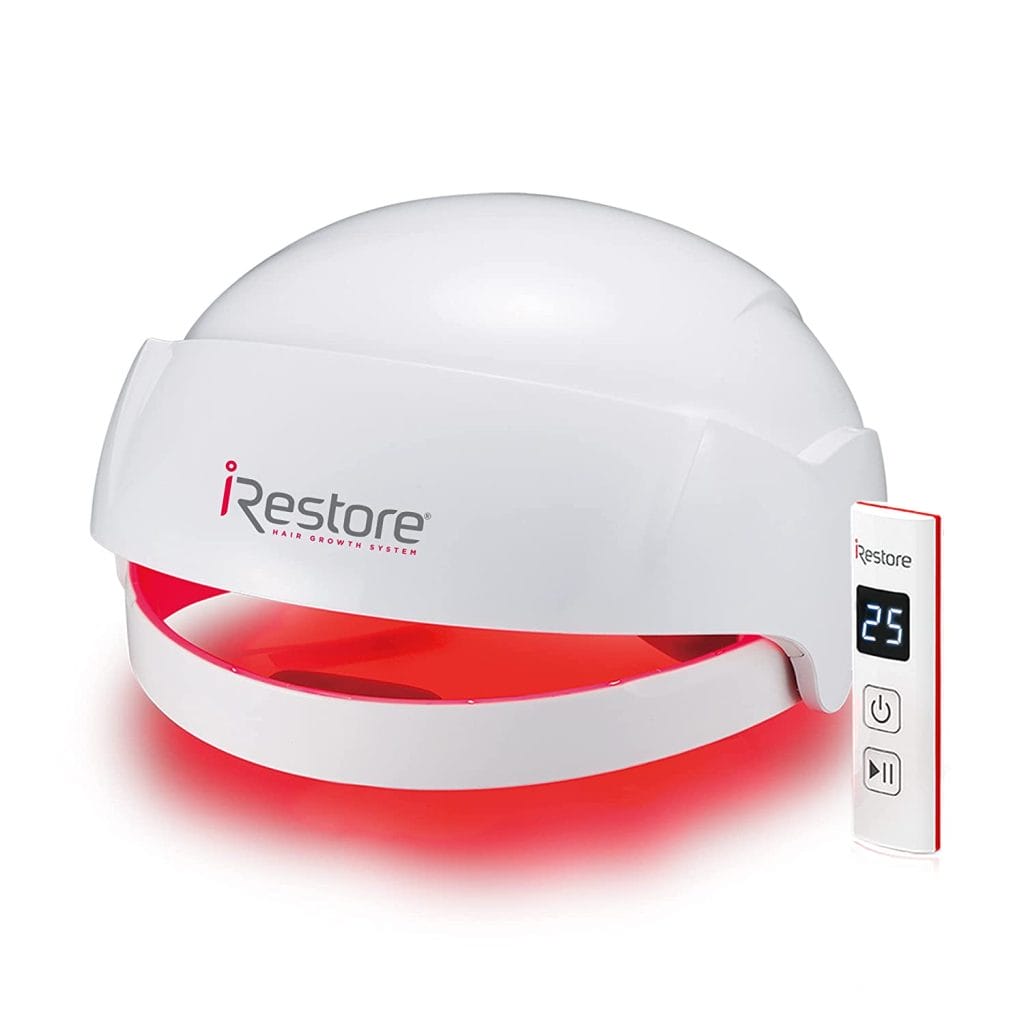 The concept of wearing a helmet like this one might not sound all that appealing, but there's increasing evidence that shows that low level light therapy is both safe and effective in both men and women. In fact, the FDA has cleared its use for the purpose of combating hair loss, even for postpartum individuals. How it works: Essentially the LED light blocks dihydrotestosterone (DHT), a sex hormone that can cause male-pattern baldness. Pretty cool, right? As pricey as this product is, it does come with a 6-month money-back guarantee if you don't see any improvement over that period of time.
A daily shampoo and conditioner that helps with thickening is a win for any mom struggling with hair loss. We love Eufora products, and the ingredient list on the thickening treatment is extra special. ProAmino Cell Complex Butyl Avocadate helps regulate 5Alpha Reductase and sebum production, Neem Seed Oil provides antiseptic and antibacterial benefits that help reduce scalp irritation and dryness, Citrus and Peppermint Oil helps increase oxygen to the scalp and Licorice Root provides anti-inflammatory benefits, helping reduce scalp itching and flaking. The overall combo is light and energizing while adding strength to weakened new-mom hair.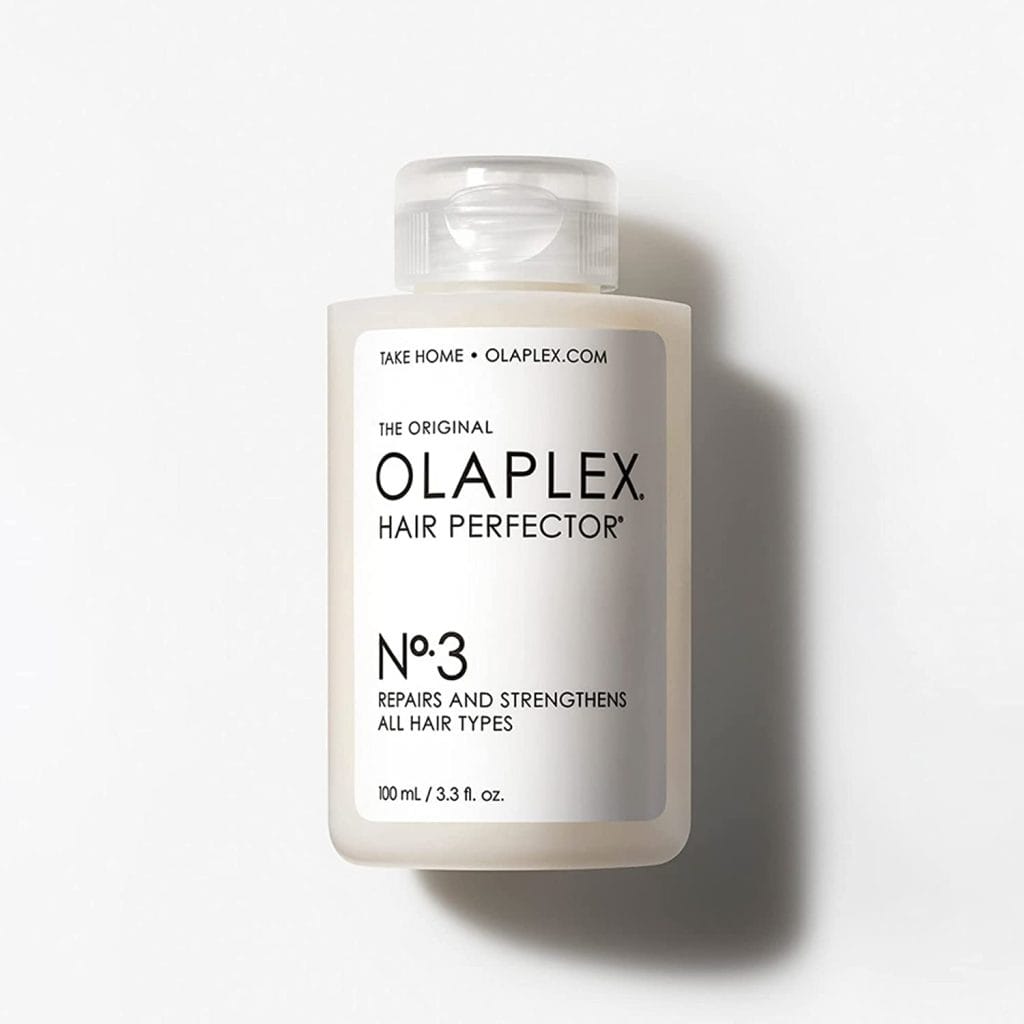 If you haven't tried Olaplex, especially their No.3 Hair Perfector, it is time—especially if you're in the throes of postpartum hair loss. While there's no proven hair-growth aspect to this product, it's hailed by hair pros all over for its incredible ability to restore hair health and vitality, ensuring that the hair that's still on your head will look significantly better—more shiny, glossy and vibrant—post using this product.
Expert Tips for Postpartum Hair Loss
Act+Acre founder/CEO and Board-Certified Trichologist, Helen Reavey, is all too familiar with postpartum hair loss. "During postpartum, your estrogen level can drop significantly below regular levels, leading to more hair loss than usual." She continues, "The amount of hair you lose will vary from person to person. Some of my personal tips to work through it include":
Maintain your scalp + hair health with a weekly scalp treatment. They work as an effective duo to clear flakes, reduce inflammation, and support a healthy scalp barrier.
When looking to buy postpartum shampoos, opt for sulfate-free formulas that keep the scalp microbiome balanced, giving the hair the best opportunity for growth. Also incorporate products with stimulating ingredients such as rosemary oil, lavender, ginseng, peppermint oil, and basil leaf extract. These ingredients work to promote hair growth while stimulating blood flow, ultimately strengthening the hair follicle.
I recommend a serum, like Act+Acre's Cold Processed Stem Cell Serum for anyone looking to keep their hair healthy and strong. Its plant-based formula is great for postpartum and uses apple stem cells to promote and extend the hair growth cycle, while reducing fallout, calming inflammation, and hydrating the scalp.
Continue taking those prenatal vitamins + add a hair supplement to your routine. Prenatals often contain a lot of folic acids, which work to promote hair growth and keep the hair from becoming brittle and weak.
Make a point to give yourself scalp massages every week. Massages are known to increase blood flow to the scalp helps the natural growth cycle and improve hair follicle health.
On a freshly washed scalp, use a scalp derma roller to accelerate hair growth. The needles work to create micro-channels on the scalp to stimulate blood flow to the hair follicle and release growth factors to promote hair growth while increasing topical product absorption.
Postpartum Hair Loss
It's important to remember that hair loss is incredibly common during the postpartum period and that it's almost always temporary. If you're experiencing prolonged hair loss or are looking for a treatment that's more aggressive than the ones we mentioned in this story, it's best to set up an appointment with your health care provider who can assess your individual situation with the knowledge of your medical history.
The content on this site is for informational purposes only and not intended to be a substitute for professional medical advice, diagnosis or treatment. Discuss any health or feeding concerns with your infant's pediatrician. Never disregard professional medical advice or delay it based on the content on this page.